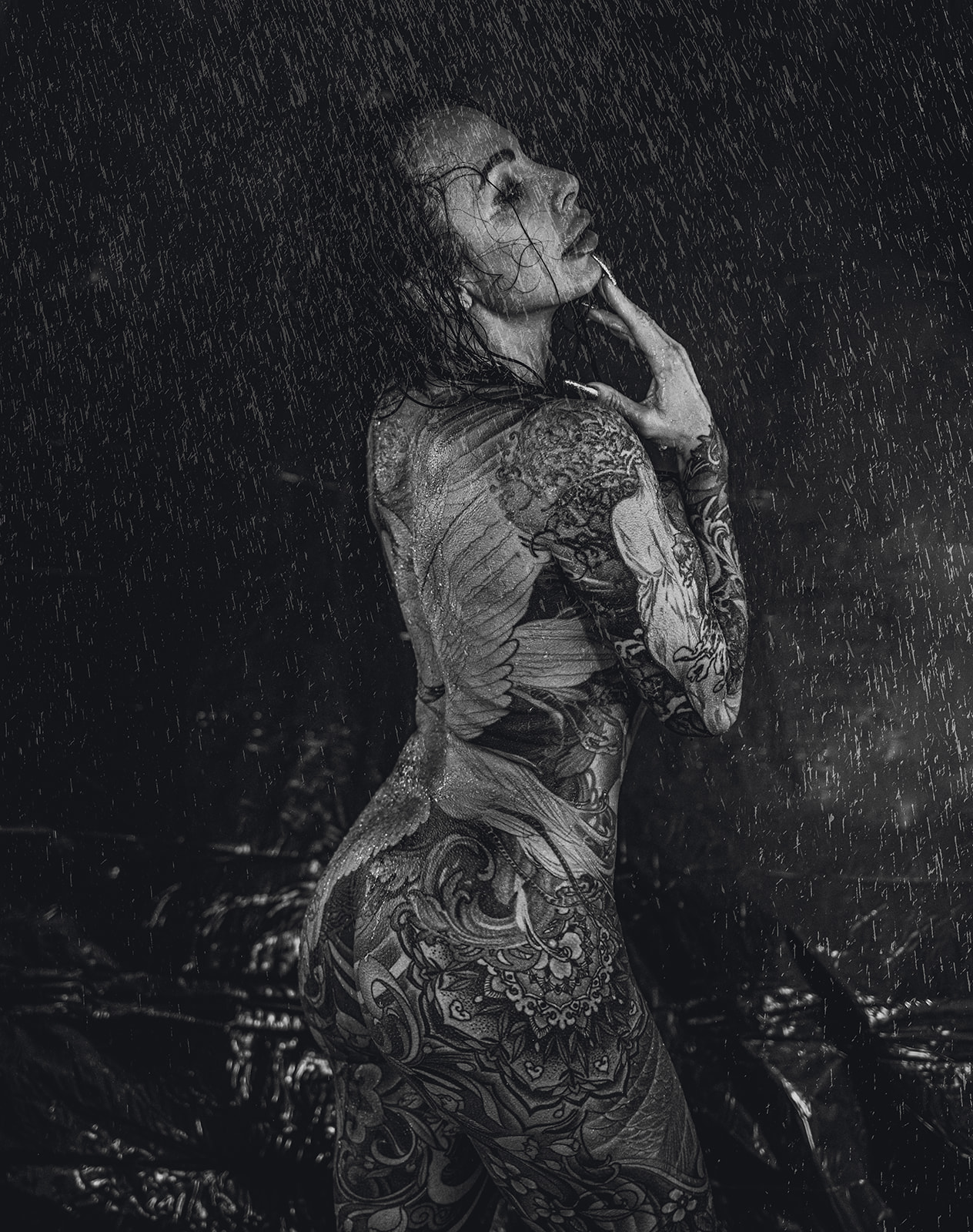 Where are you located? Our studio is located in NW Portland. Your styling will take place indoors and then you'll step in our rain room for your fun (and warm - don't worry!) experience!
Exact date of your session will depend on the option you select on the link below!
THIS IS WHERE YOU'LL MEET ME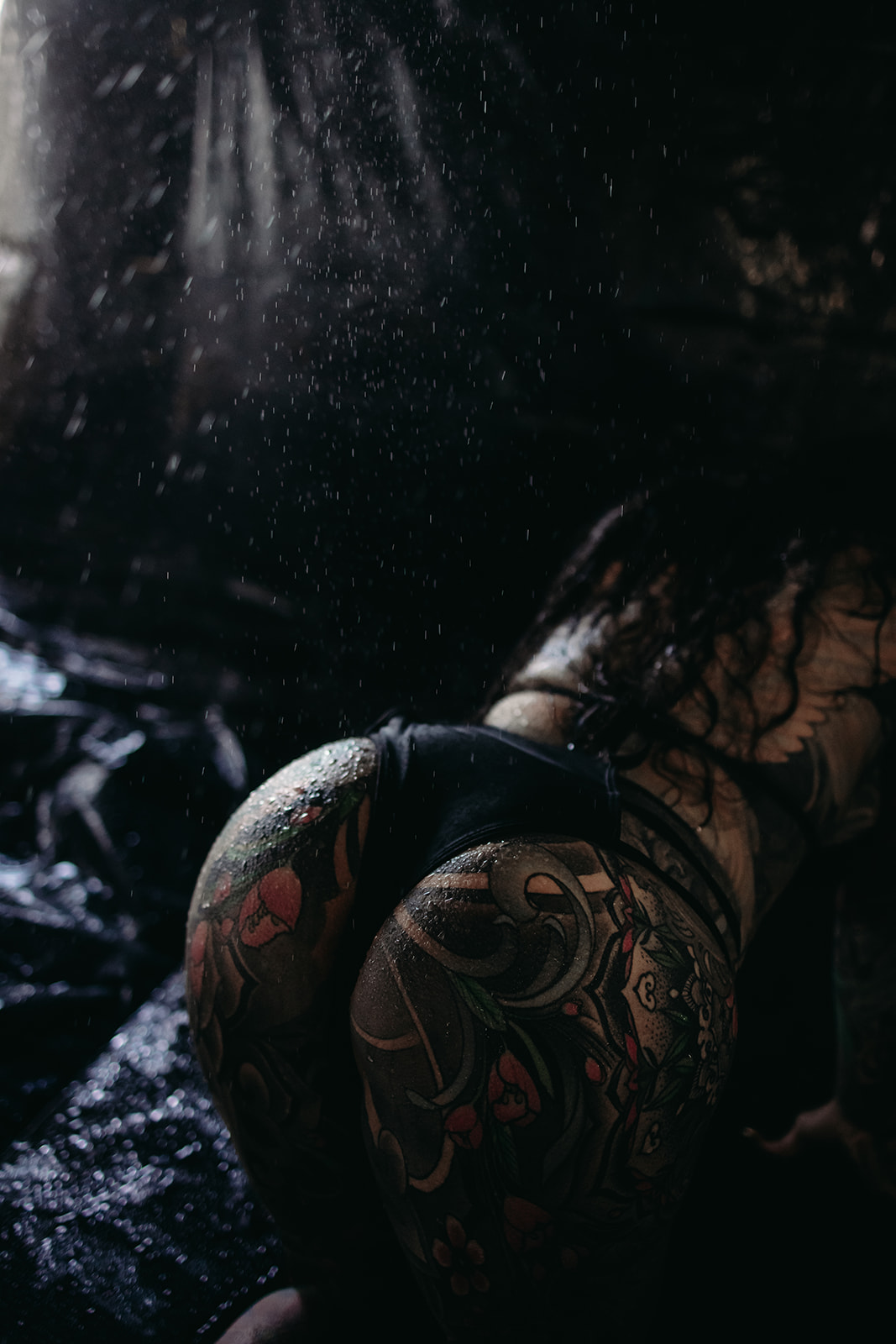 How does this work?? Your entire boudoir session experience will last around 1h and in that time I can provide you with 50+ unique images you'll be obsessed with.You will receive lots of email on how to prepare, what to bring, what to expect and during the photoshoot we are going to pose you from head to toe, and help you with a variety of facial expressions! You will be able to use studio wardrobe I'll have available.
This session comes with make up, but no hair styling, so come with your hair styled (it will get wet in the first 5 minutes)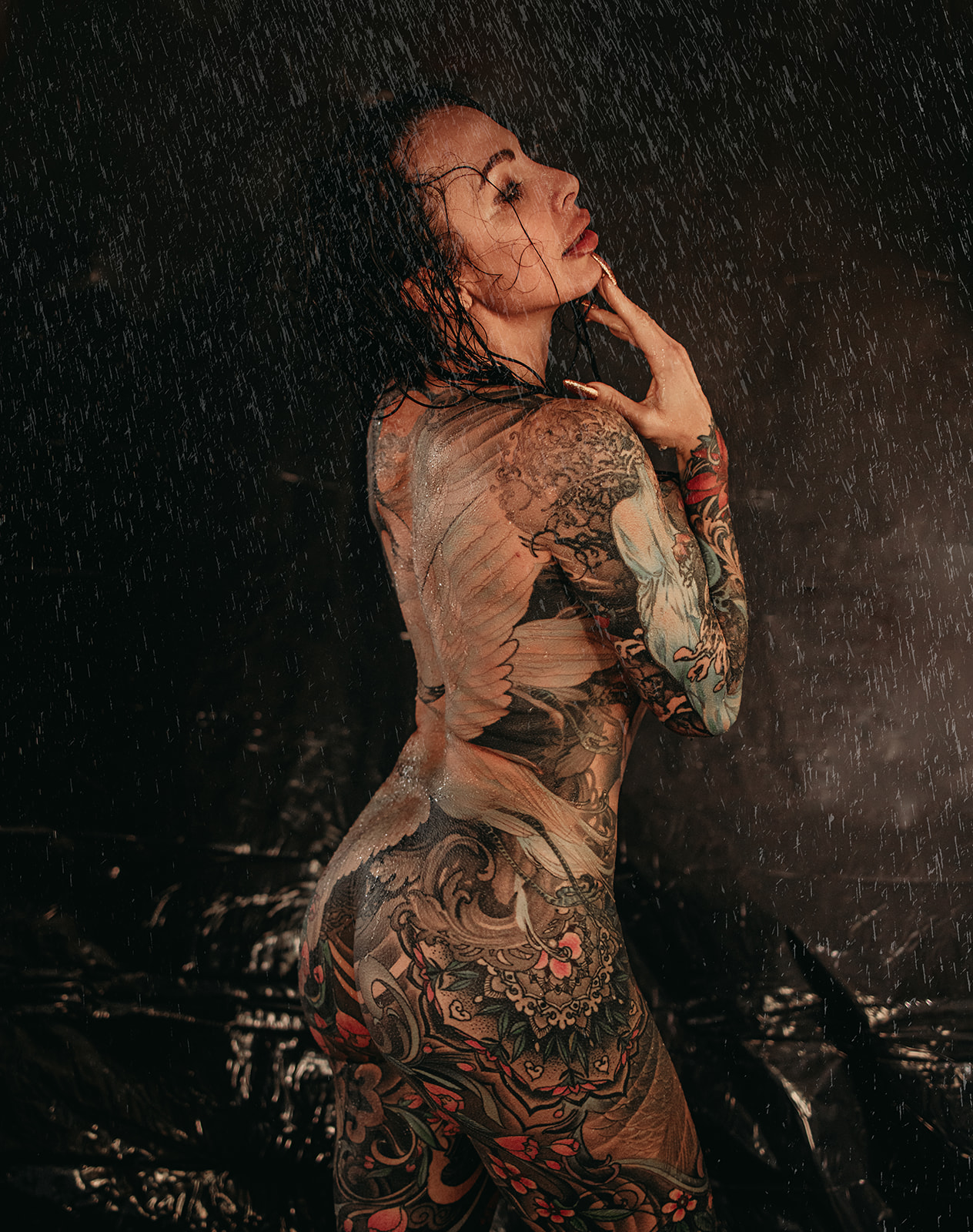 What is included?
Your session fee required to secure a spot is covering your shoot, make up (including lashes), access to studio wardrobe, light snacks and refreshments and make up touchup provided at the location. Products and digital images will be available for purchase separately. Due to this being specialty session, products are more affordable and catered towards this specific experience. Please see below for full pricing.
Session fee does not cover any products.
You are required to start prepayment towards any of the collections below. It does not have to be paid off before your session, but committing to a collection shows us you are planning on actually showing up!
Who will be my photographer? Dijana will be photographing all of these specialty sessions.
How long does it take to get the albums and prints back? You will receive your images 3-5 weeks after everything is paid off! We drop ship everything directly to your house in order to keep this process as simple as possible.
What happens to the images I do not purchase? All ordering decisions must be made at your session & ordering appointment. Images not purchased are immediately deleted after your session. Second ordering appointments and online galleries are NOT available.
How can I pay? We accept payment via credit/debit card, cash, PayPal and Venmo. We do require that you pay a non-refundable session fee to reserve your date, which will cover the cost of the studio, make up, Wardrobe, and Photoshoot. You will be required to start to prepay for a collection before the session happens. All image collections must be paid in full before receiving any digital or physical products.
Are you going to share my images? Not unless you tell us it's ok.
Can I bring a friend/partner/spouse for moral support? Unless the person is also participating in the session, you should arrive alone. We will have busy day of back to back sessions and having additional people around might make other clients uncomfortable.
What can I expect to spend? Our Special Packages range from $800 - $3500. What you choose to invest is up to you! We offer payment plans.
What about hair and makeup? Hair styling is not included in the specialty sessions because of the logistics. Sometimes it is easier for you to go to a hair stylist local to you, or if you'd rather coordinate a time to come to the studio to get it done before the session we can check with our artists about their availability. We are happy to give you some advice about how to handle this and may even have referrals for artists in your area, or perhaps our artists may be willing to travel to your home for a fee plus their normal rate of $150. We will have make up artist on site to do make up, including lashes.
What is the cost? The Non-Refundable Session Fee for our specialty sessions is $200 and must be paid in full to reserve your session date. The Session Fee does not include any digital or printed images.
What will I wear? We have an amazing client wardrobe that you can borrow from for your session (sizes XS - 6X). For rain room sessions we will provide white tank top, fabrics and few flattering lingerie option that work well with water. Any lingerie or fun things you want to bring - it's up to you! We will have a changing station, but be prepared to be nude-ish if that's the vibe that speaks to you! Here are some ideas for wardrobe - RAIN ROOM
When are sessions available? Rain Room Session dates are March 26th and May 24th and they are one time only. We are only offering 10 spots for these! Reschedules will not be permitted for these sessions, select your date accordingly (unless we are disrupted by weather which is out of everyones control).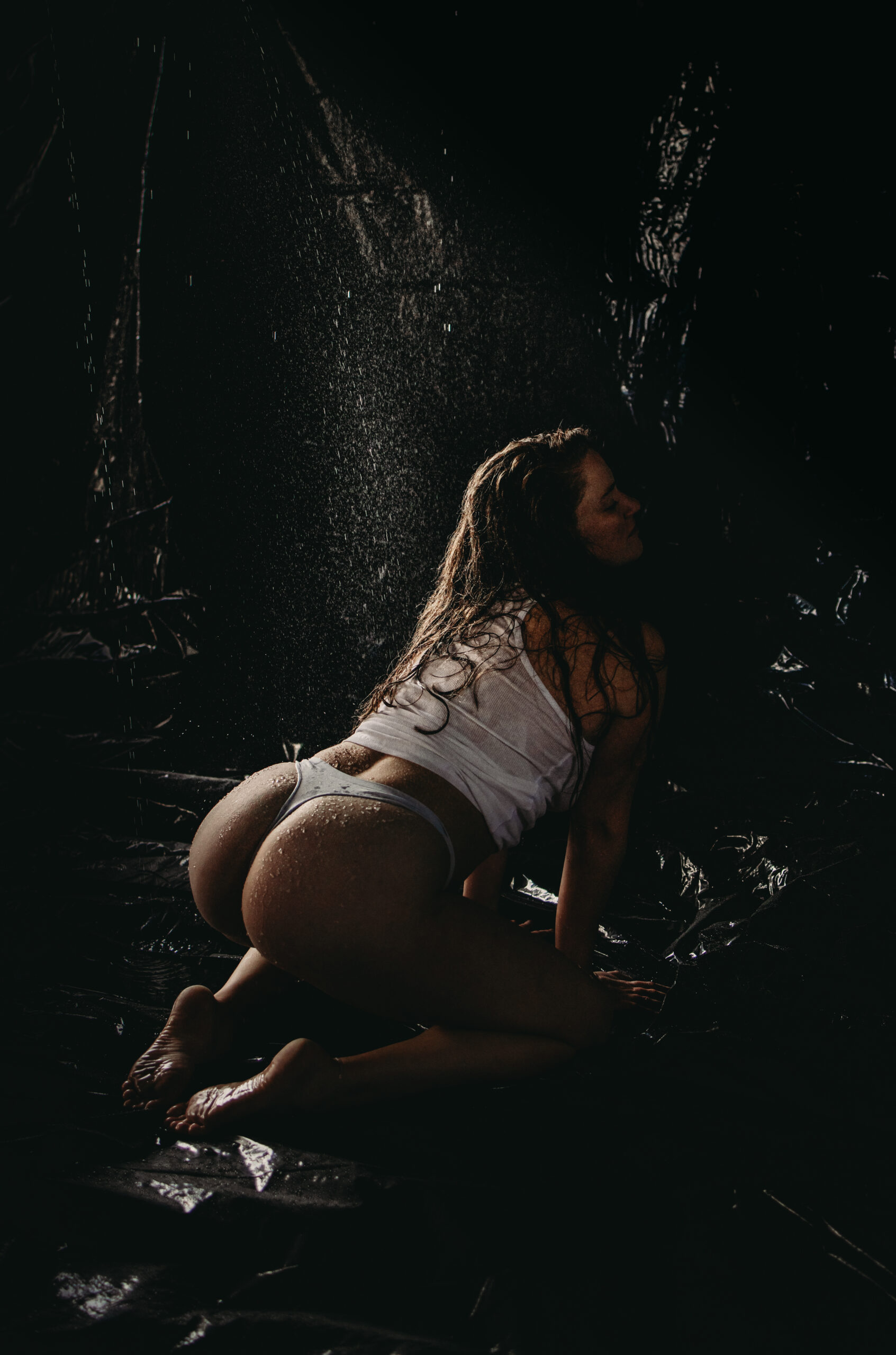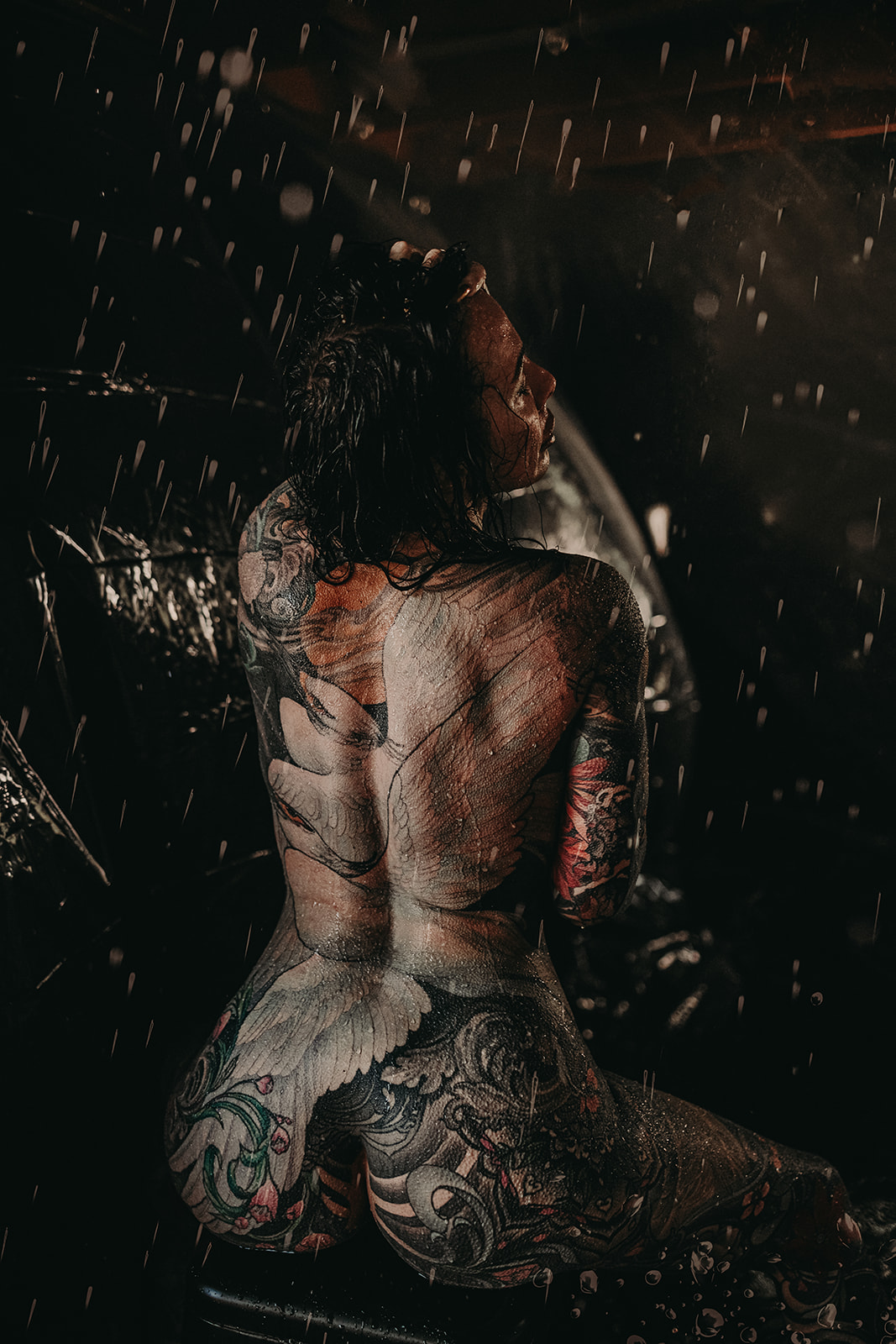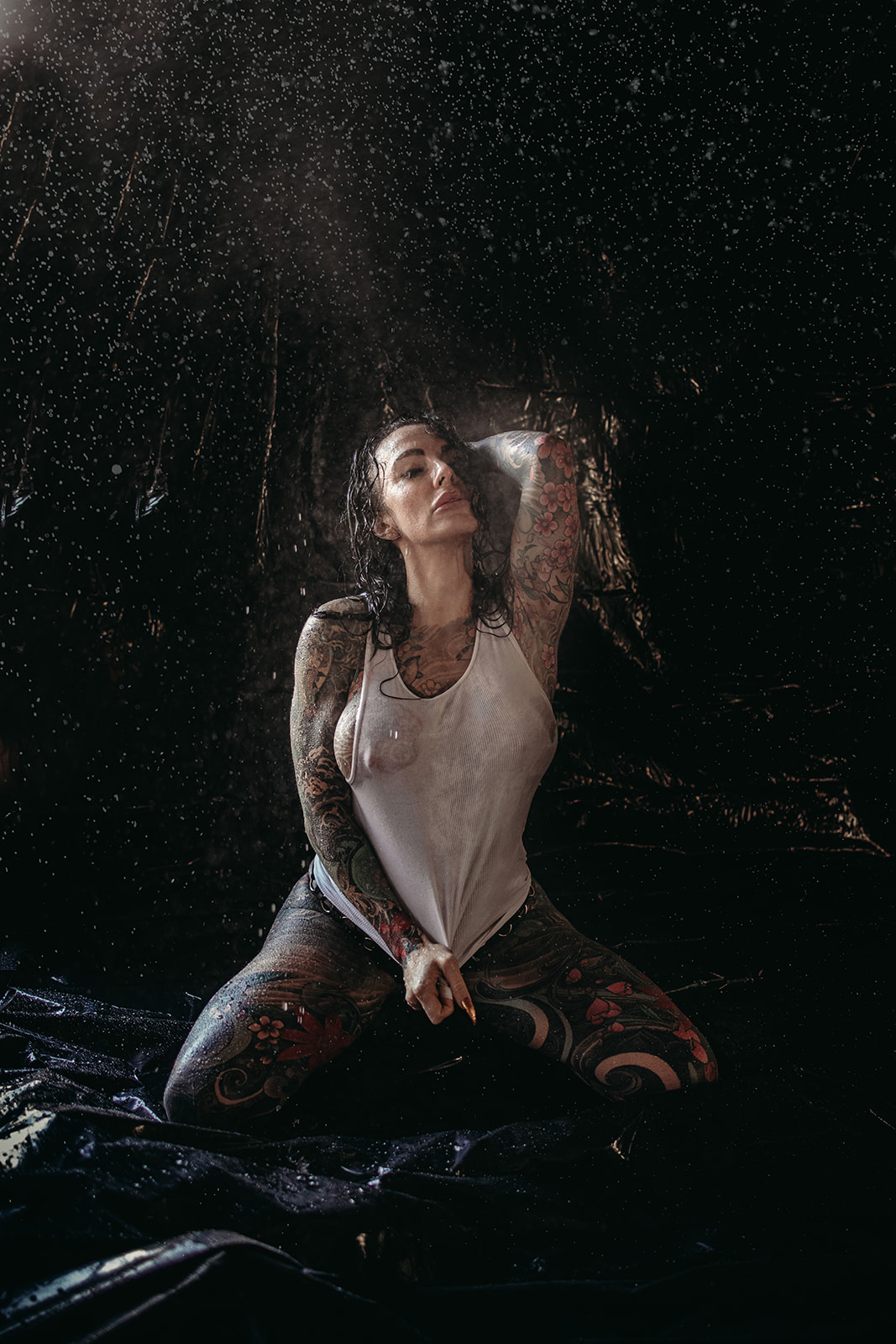 8x8 Standard Album
15 Digital Images
8x12 Acrylic Print
8x8 Standard Album with your favorite 10 images
8x12 Acrylic Print
8x8 Luxury Album
25 digital Images
16x20 Metal Print
All of your images as digital files.
16x24 Metal Print
Complimentary Session Fee towards full session at our studio
Session can not be combined with another shoot. If you already have the sesion on the books, you can not exchange it for Rain Room. It's available only as a stand alone session.
Non refundable session fee. No exceptions. Read through the site and commit only if you understand the process and pricing.
If this is your 3rd, 4th, etc with us we will offer complimentary session fee. Email/text before booking
Due to the previous issues with speciality sessions, we are now requiring prepayment for these sessions. That means that collections you think you'll end up purchasing after you see your images, will need to be paid at least 50% off before your session happens.
You will be sent contract and invoice for collection you are drawn to and we can chat exact details once those two things are taken care of.