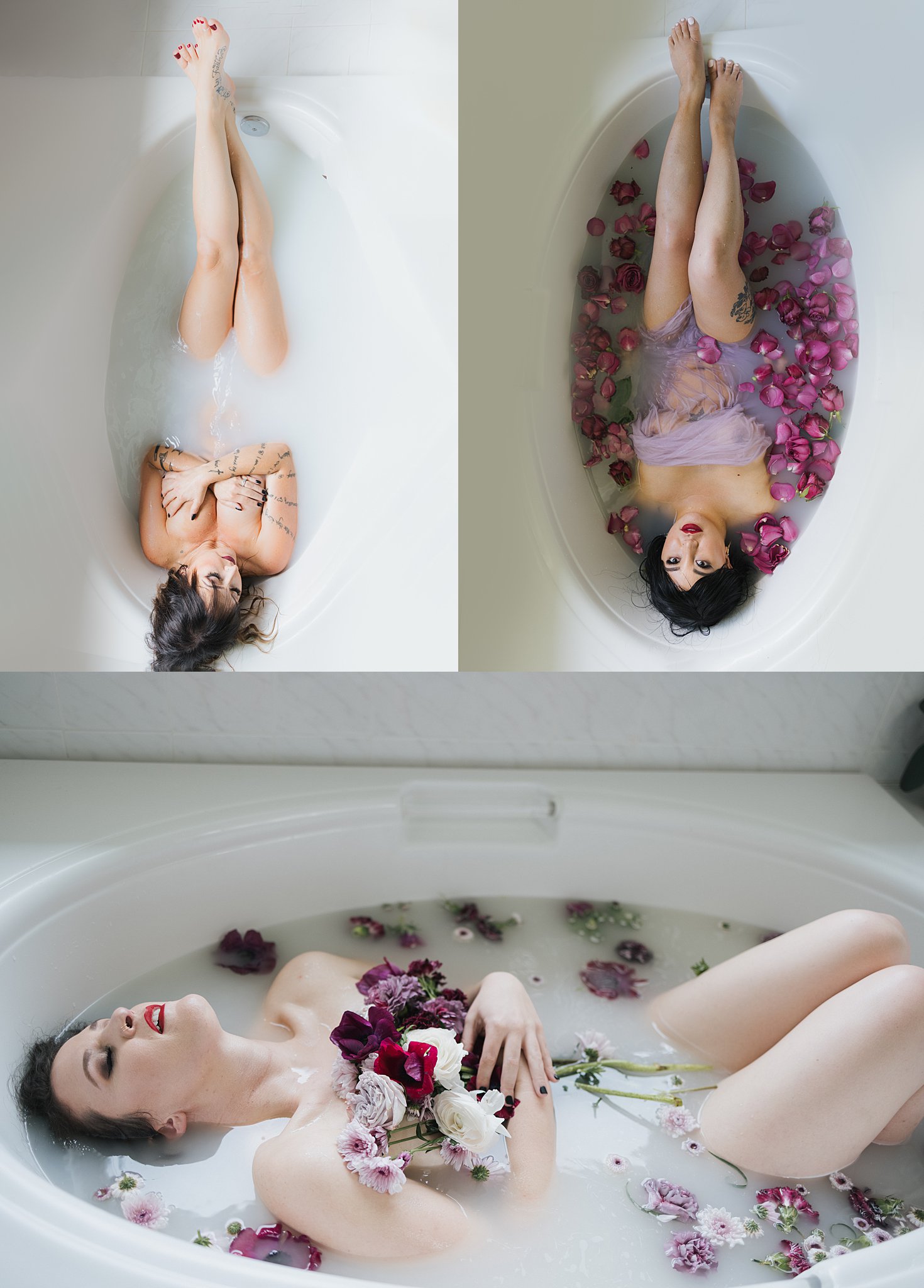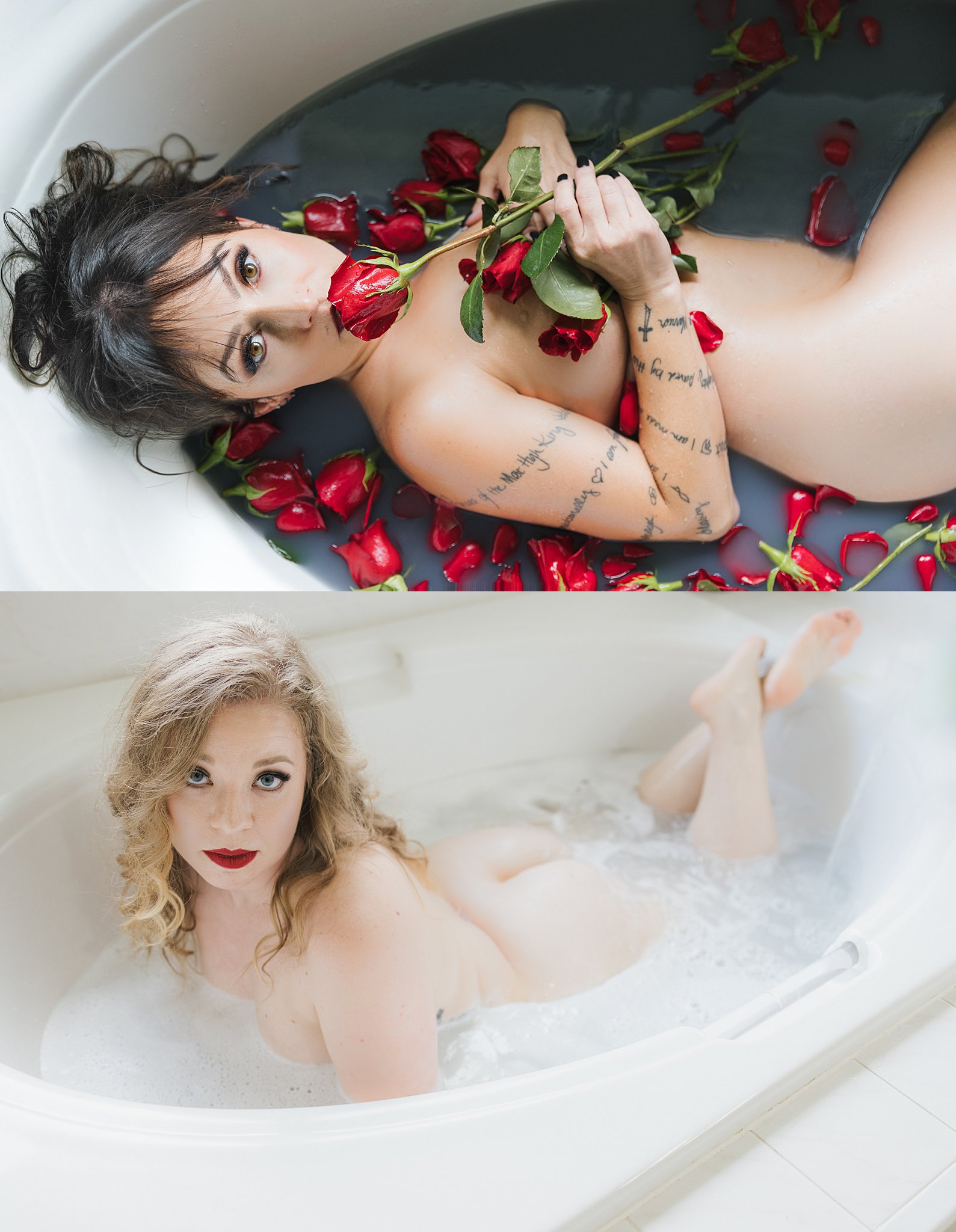 Milk bath is such a great way to do something romantic and feminine at your shoot. Your hair will get messed up and make up smudged, so it's best to save it for the end :)
You need to provide flowers (if wanted) and bath bombs (if wanting different looks for your bath). Please come prepared with some inspiration and ideas, but also understand that every session is unique and every body moves differently, so having an open mind and just going along during milk bath is recommended.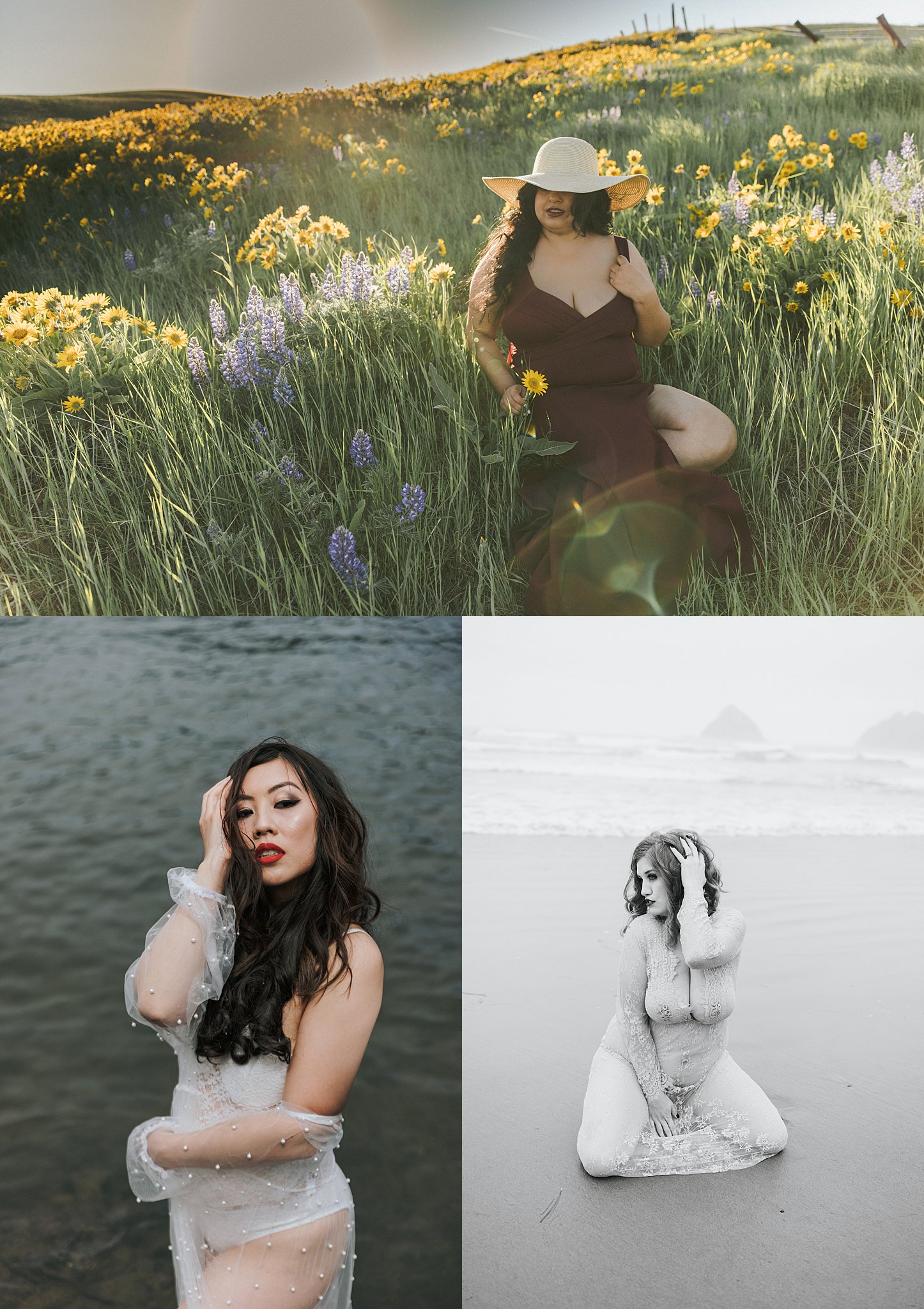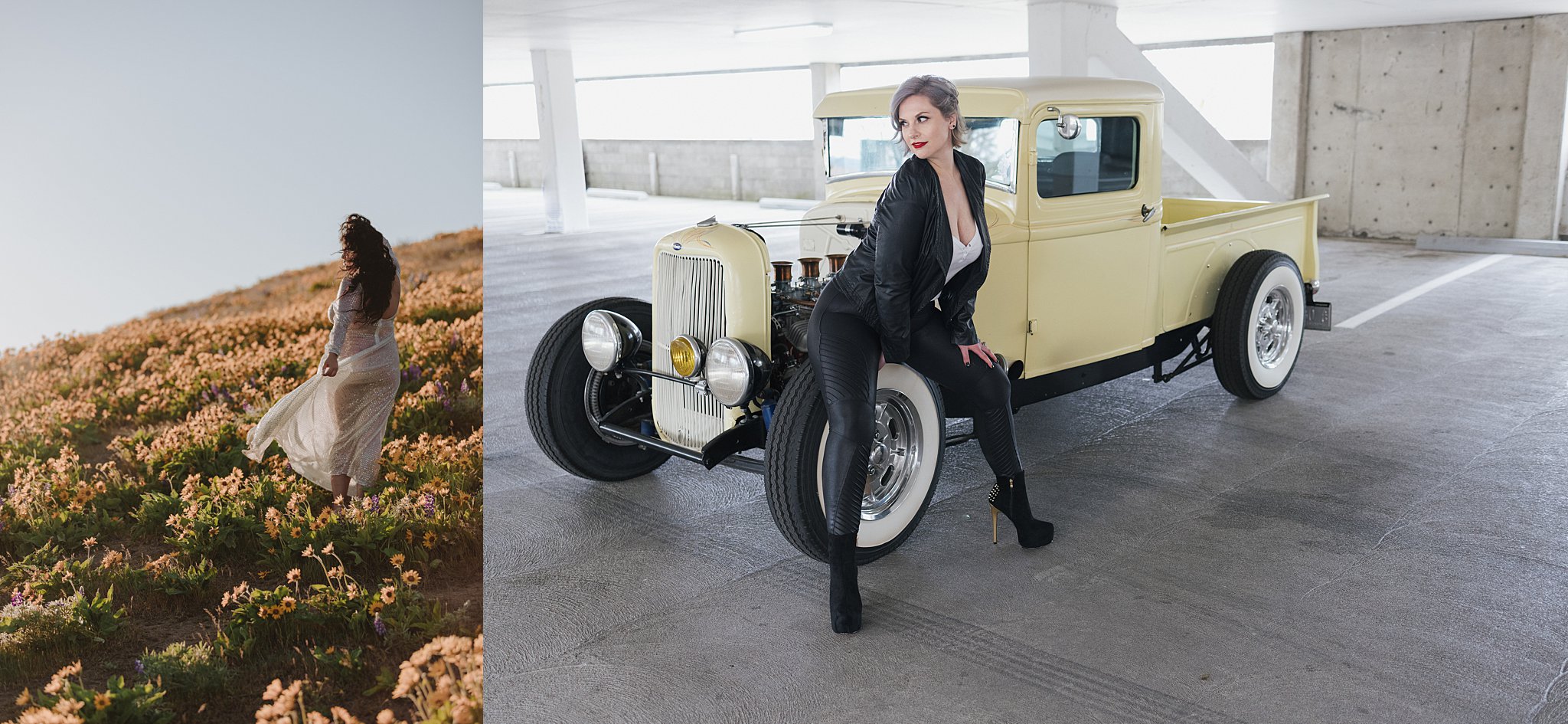 Outdoor session is done in about 1.5h or less drive from our studio. Your session will be all together around 8-10hours, so make sure you know exactly what speaks to you and how can we accomplish it. Some clients want beach, mountains and some just want nearby lake or parking garage and using their car/motorcycle. We have several recommended locations to fit all needs client could have, but we are open to your ideas as well.
As this is Oregon, you will be freezing if we are going in the water, so be prepared to suffer :)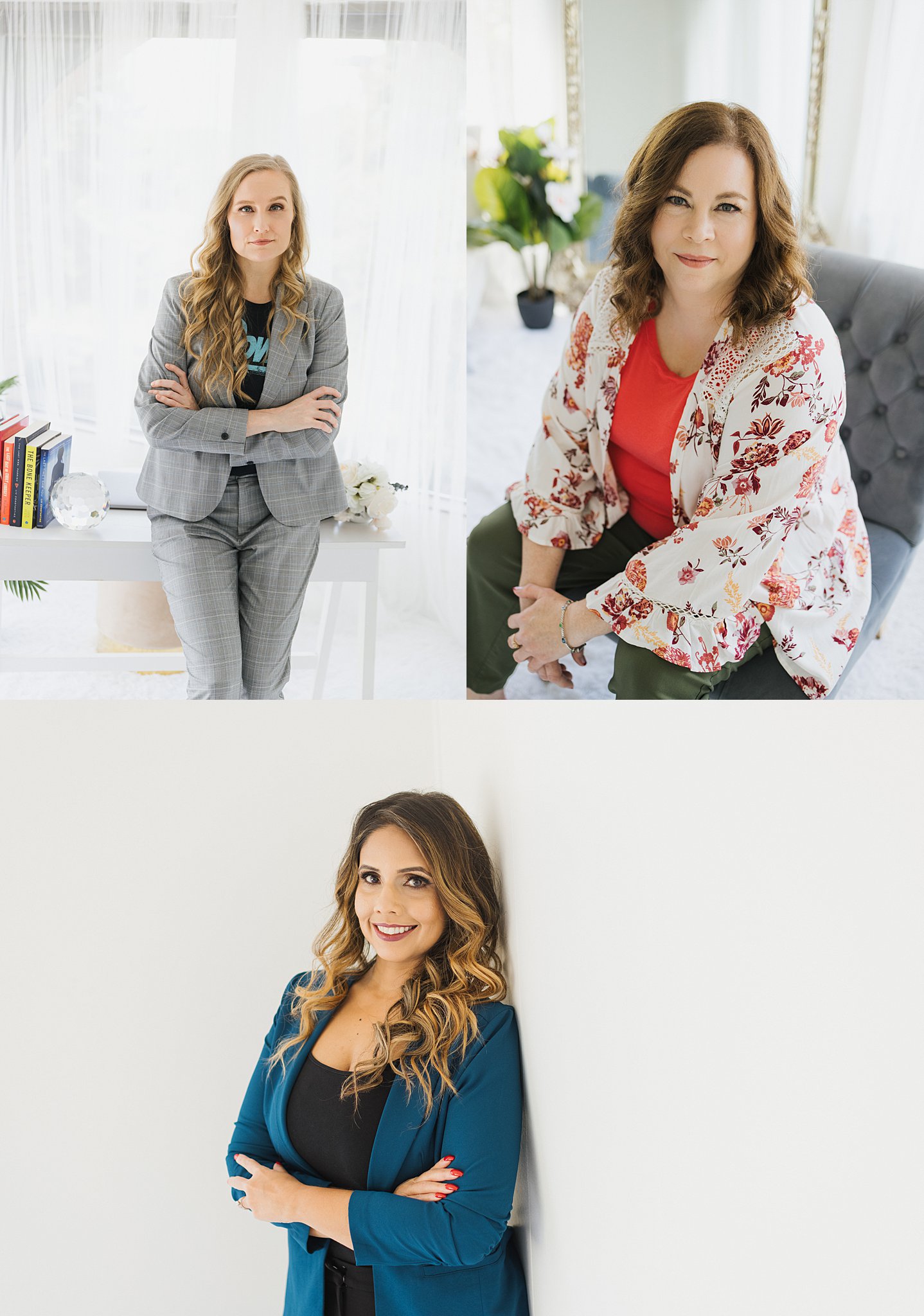 At the beginning of your session, we will spend up to 30 minutes doing your branding images. Stylist will start with soft look, so your make up won't be overpowering. Look of your headshots will be based on your desires, colors of your brand, outfits you brought and overall vibe you are looking to accomplish. Bonus is 2 headshots, but you can purchase more if needed, as well spend more time focusing on this part of experience if desired.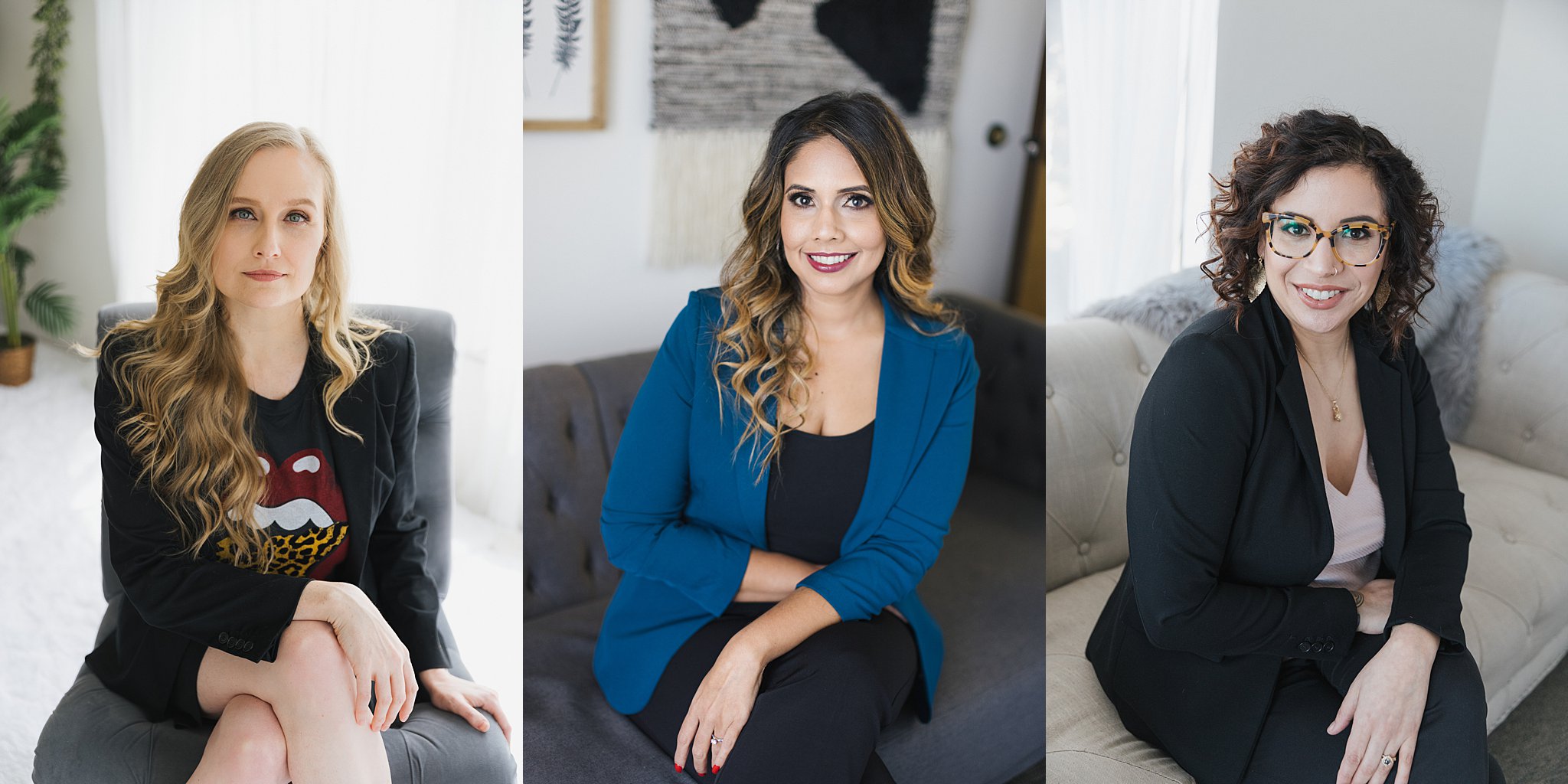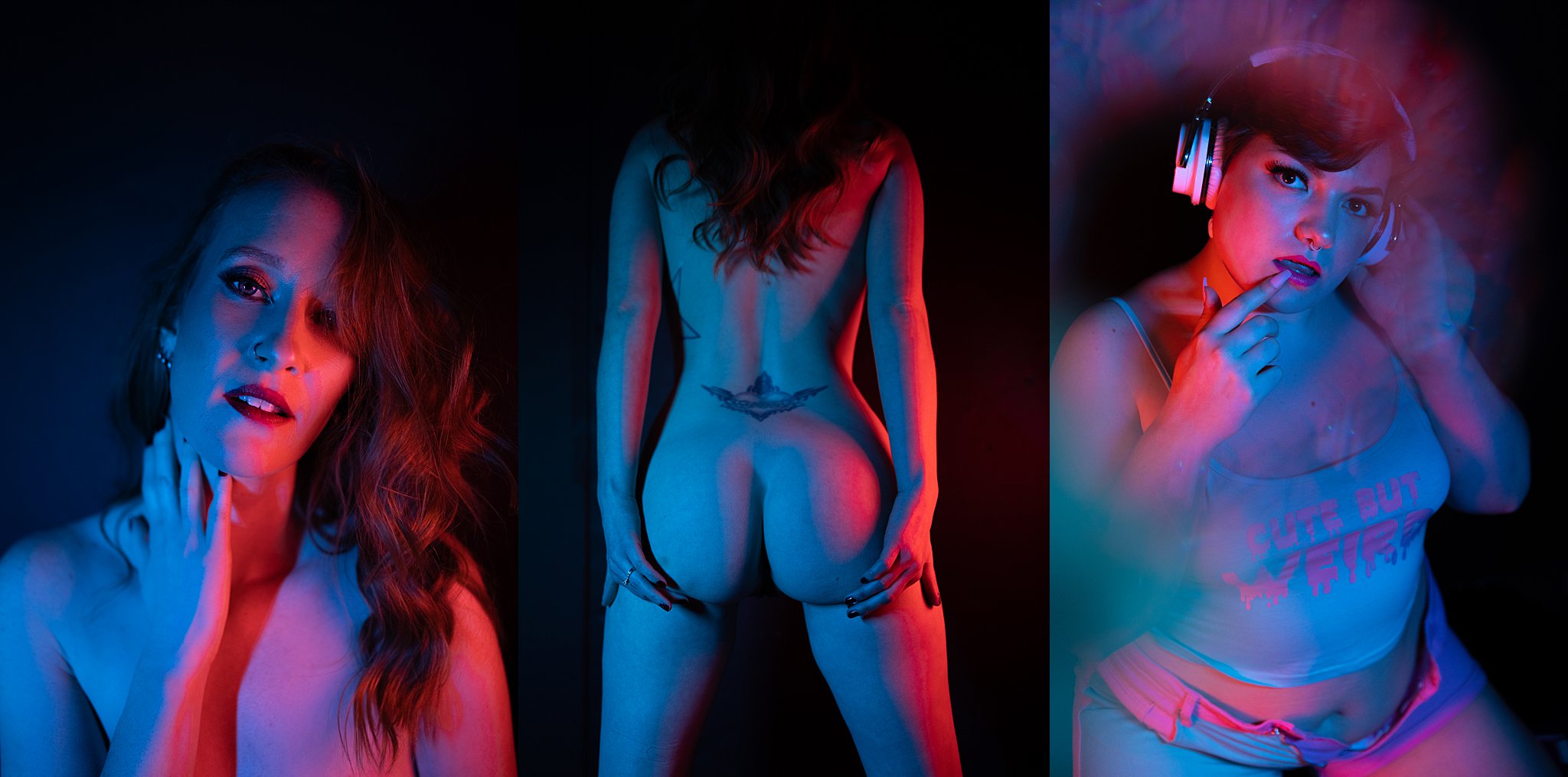 Artistic sets such as neon, gold leaf, cloud set...etc are basically us playing and hoping for the best :)
We will play with colors, weird outfits, move around, but in the end it's all about having fun with it and trusting something unique and beautiful will come out of it.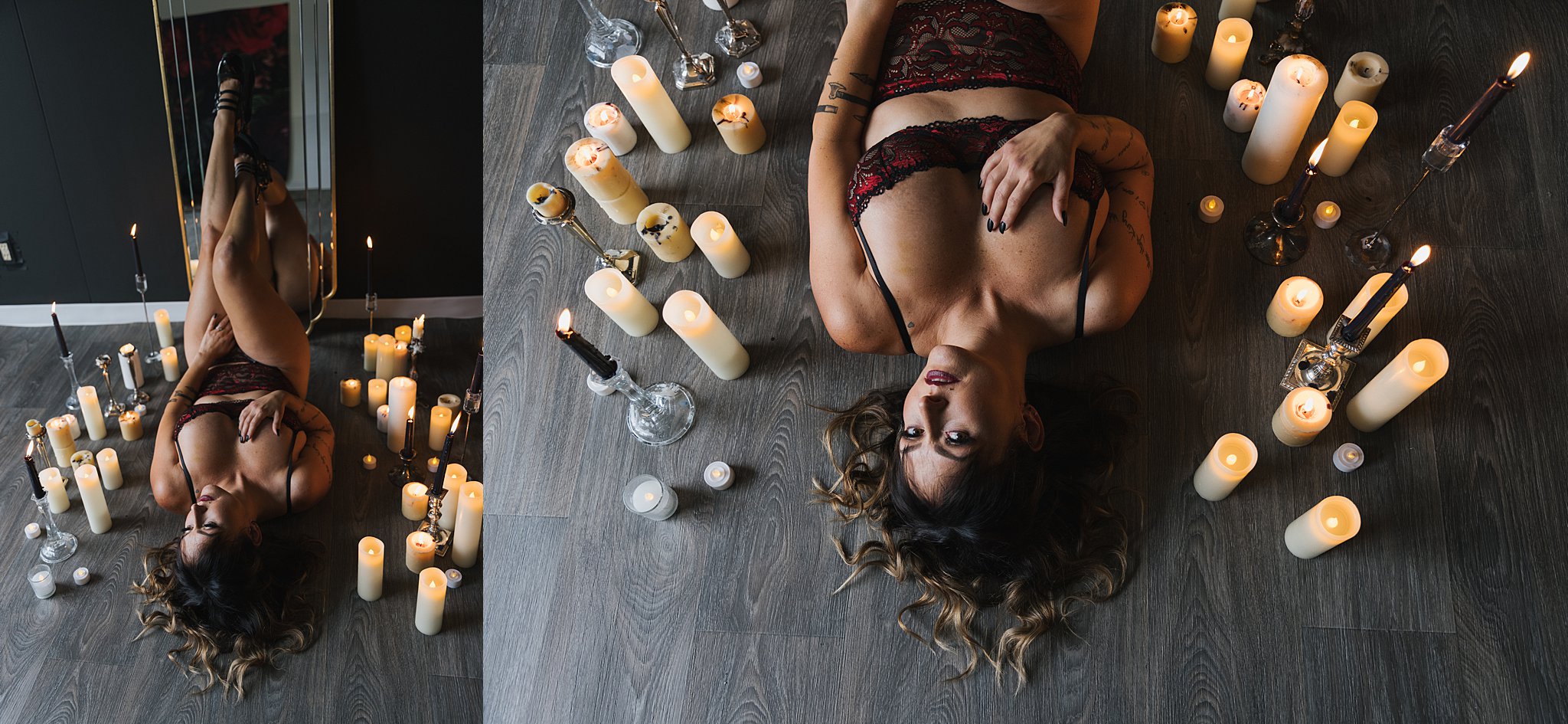 Candle set is moody, dramatic and sometimes naughty.
Goes hand in hand with gothic or BDSM vibe, so sometimes we will combine few sets together.
We will play with reflection in mirror, some romantic close ups and if you're into it - dripping candles on your skin? up to you! :)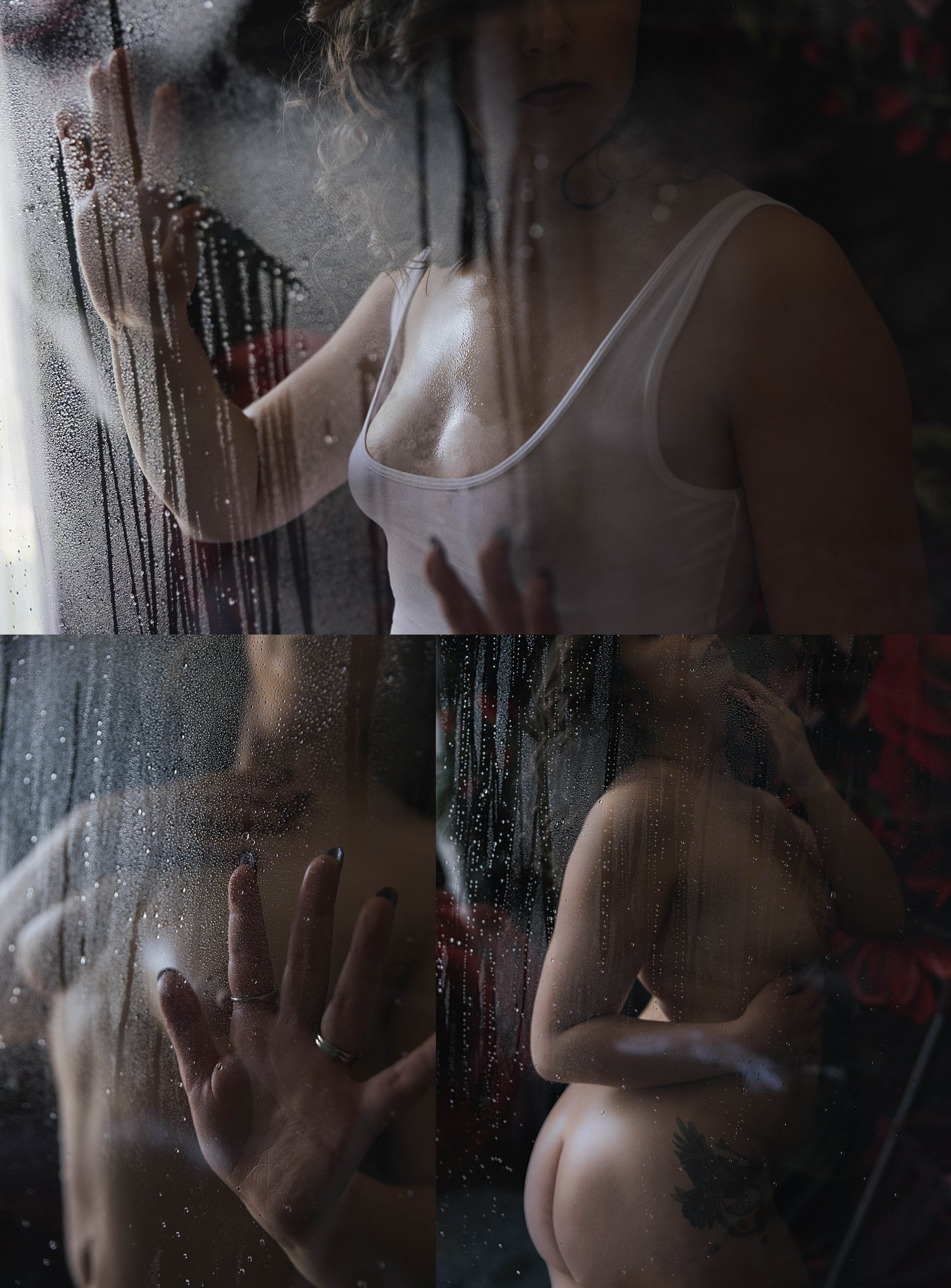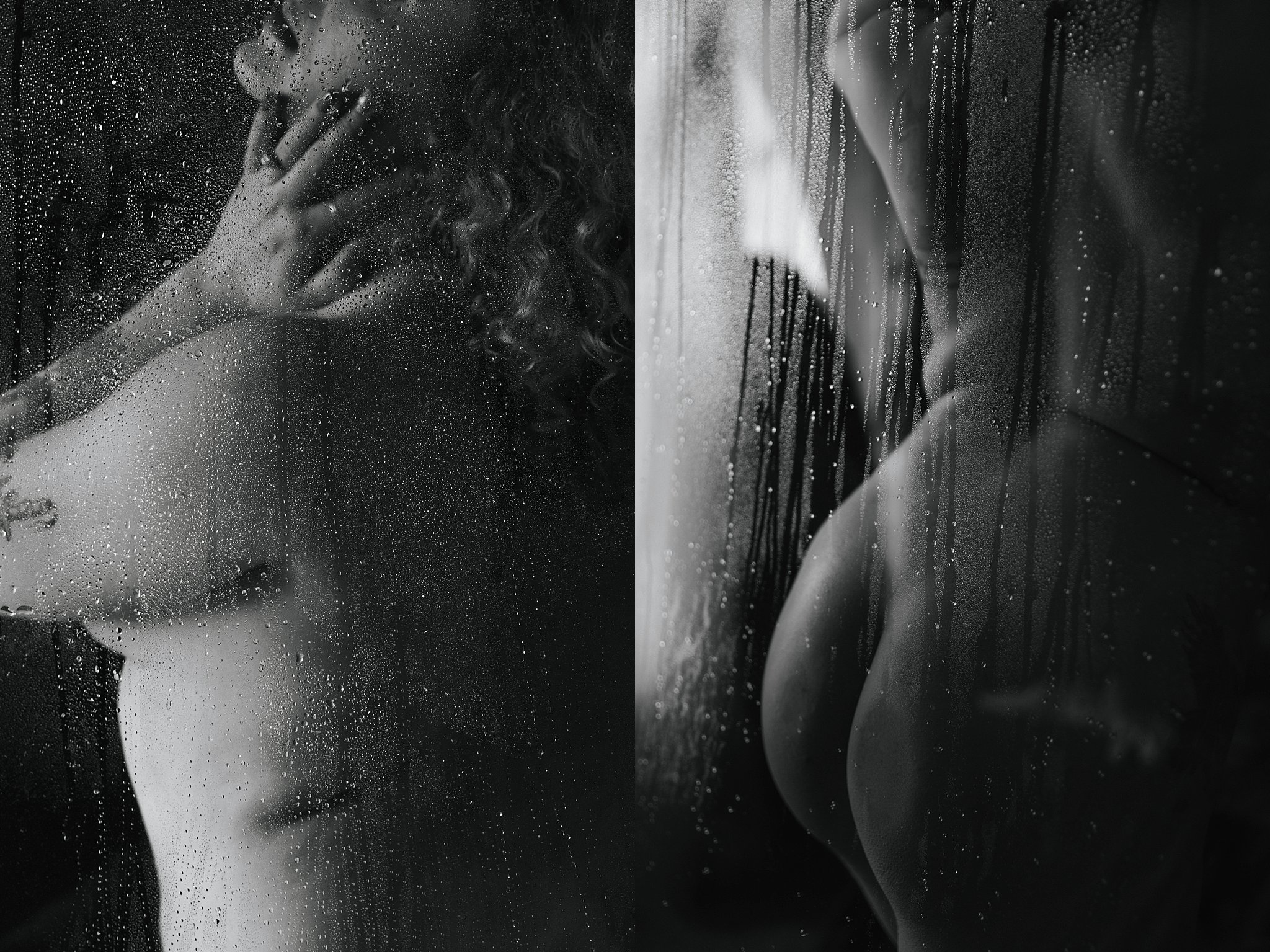 Let me start with - we don't have shower in the studio :) What we do have is spray bottle, some coconut body oil and lots of extra weird magic to create fun and unique photos pretending you just happen to take a shower and look like this while doing so :)
It can be as revealing as you want it or "wet tank top" style. It's usually last set we do before saying bye :)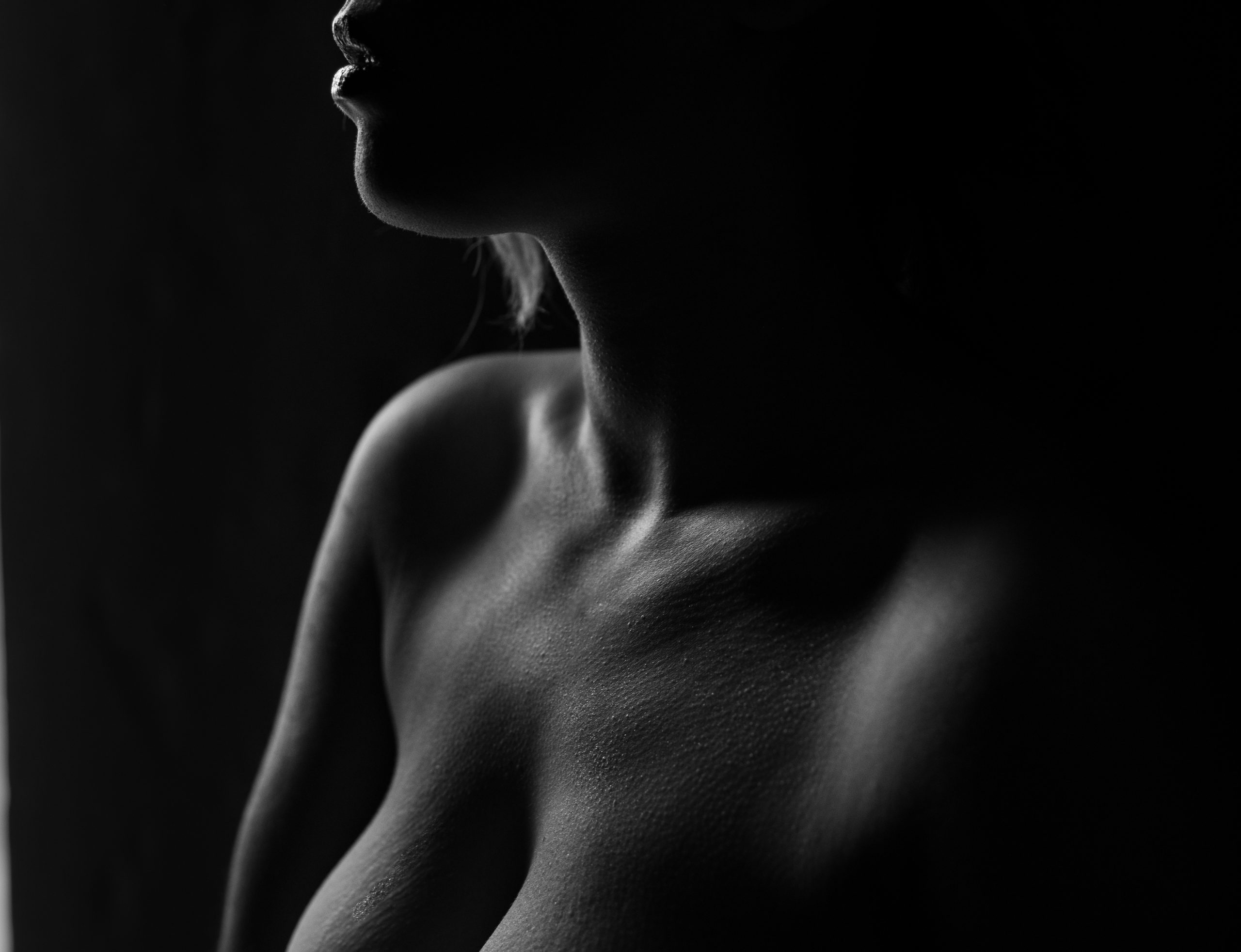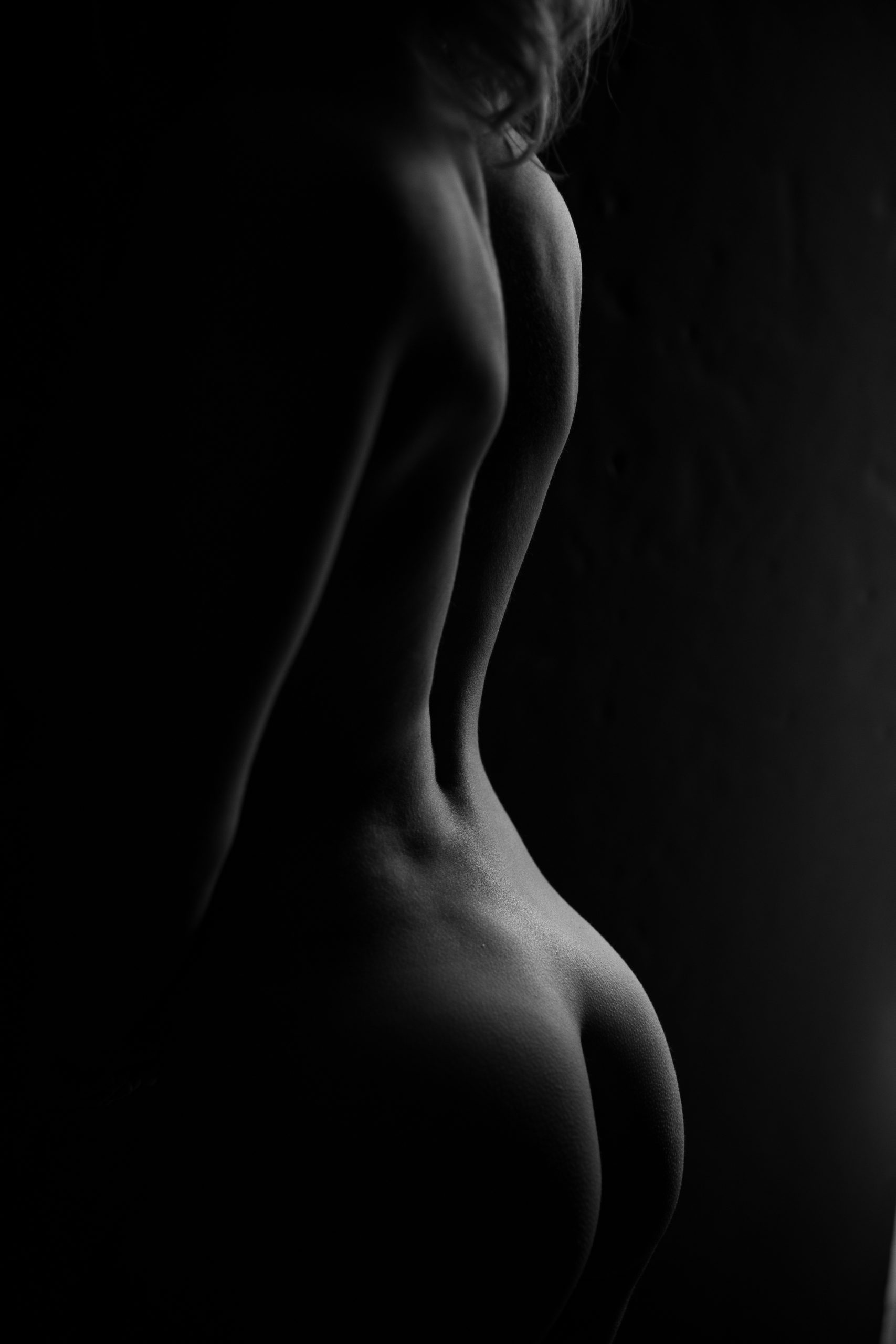 We will play with silhouettes, moody light, and creating art pieces featuring your body. These are sensual, artistic and usually clients love it for wall art.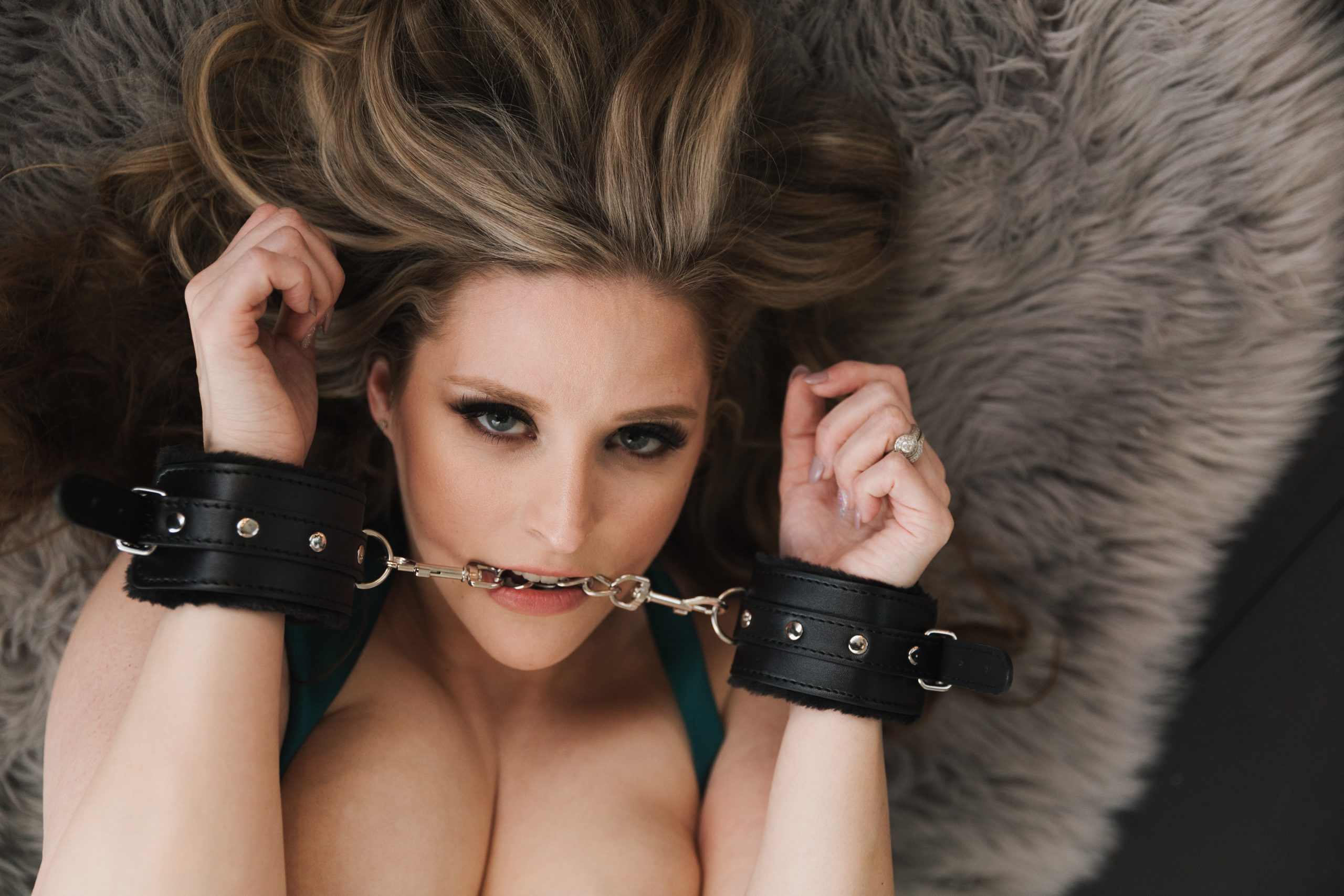 This can be PG or as Rated NC-17 as you want it to be :) Our studio is equipped with several body chains, harnesses, cuffs and some leather outfits as well.
What is most important to us is you feeling safe, comfortable and enjoying your experience. if you'd like to go naughty, we will create art doing so - however, everything is implied and created for clients comfort.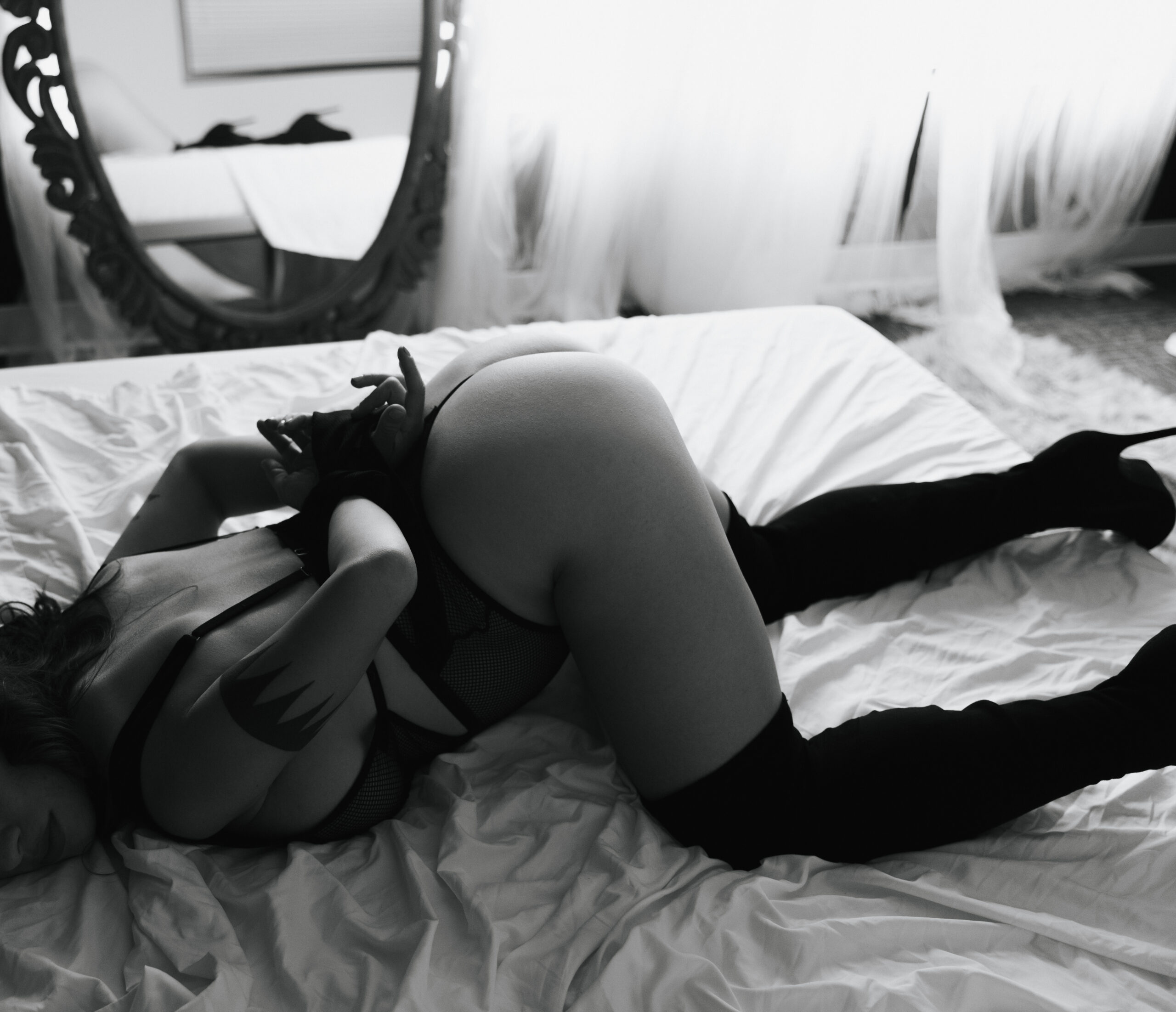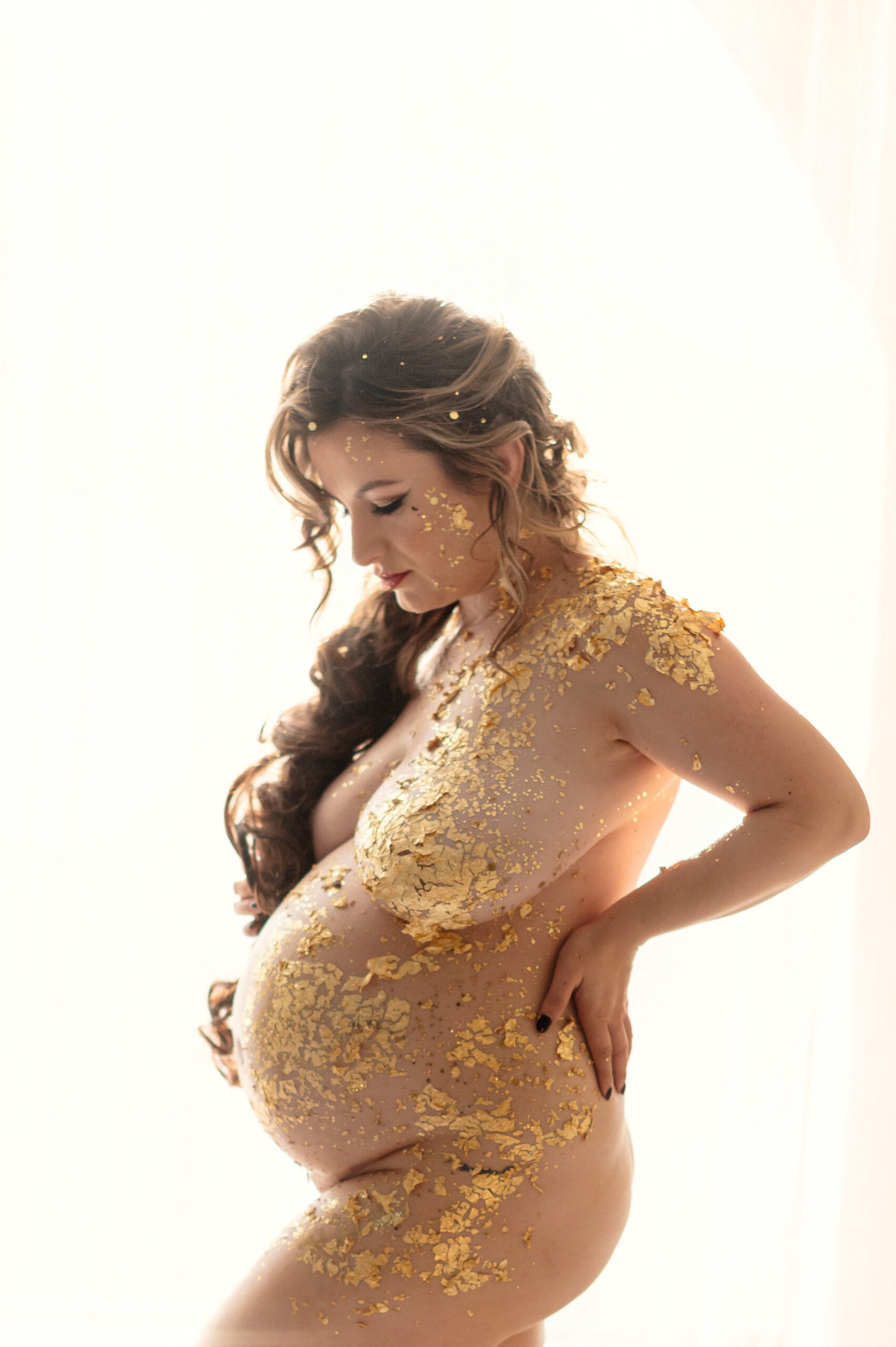 This is a pretty elaborate set and it will take some time to have it set up, but it's worth it! Depends on your vision and ideas, we will have parts of your body covered in gold and photograph you artistically to create dramatic look with these. It would look amazing combined with bathtub too (black water)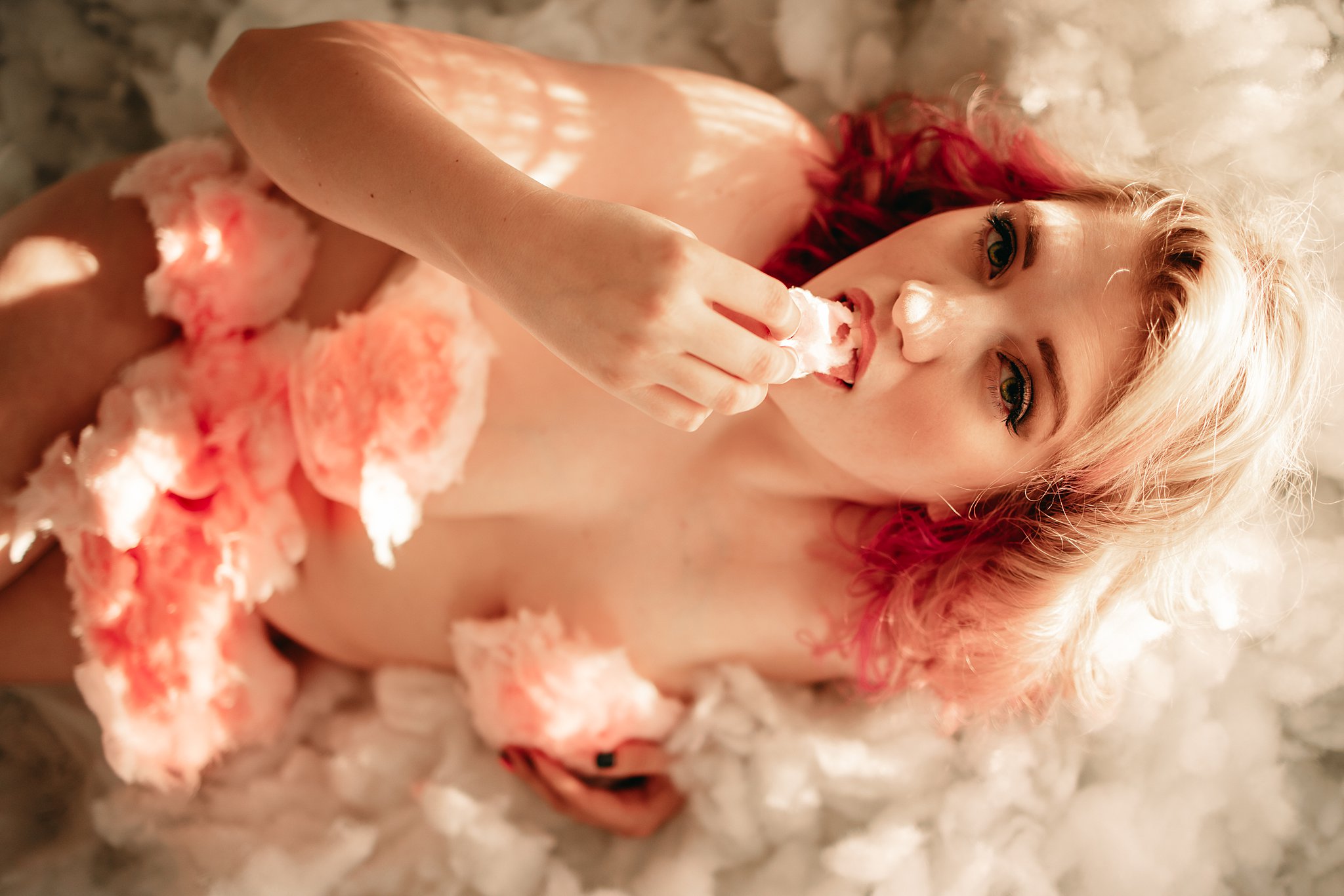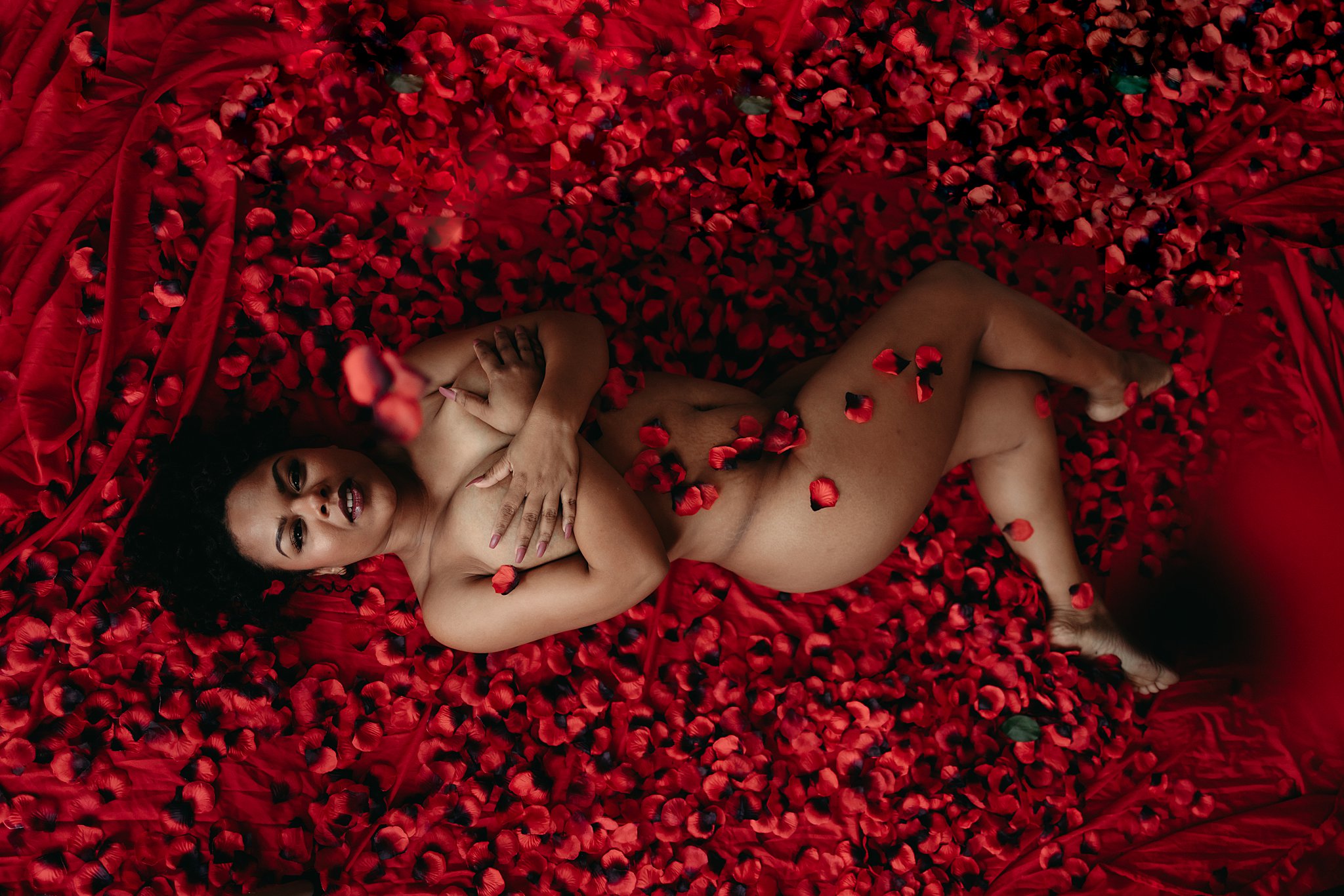 If laying in clouds, eating cotton candy or sucking on a lollipop sounds like your kind of tease/fun set, then this will be perfect for you!
Various candy options available to create a vibe you are going for.
You will get to play in 10000 rose petals. It's romantic, sultry and paired up with our red harness set - naughty too.
You can be in nude, lingerie, on bed, floor and many other unique poses to give you that "American Beauty" feel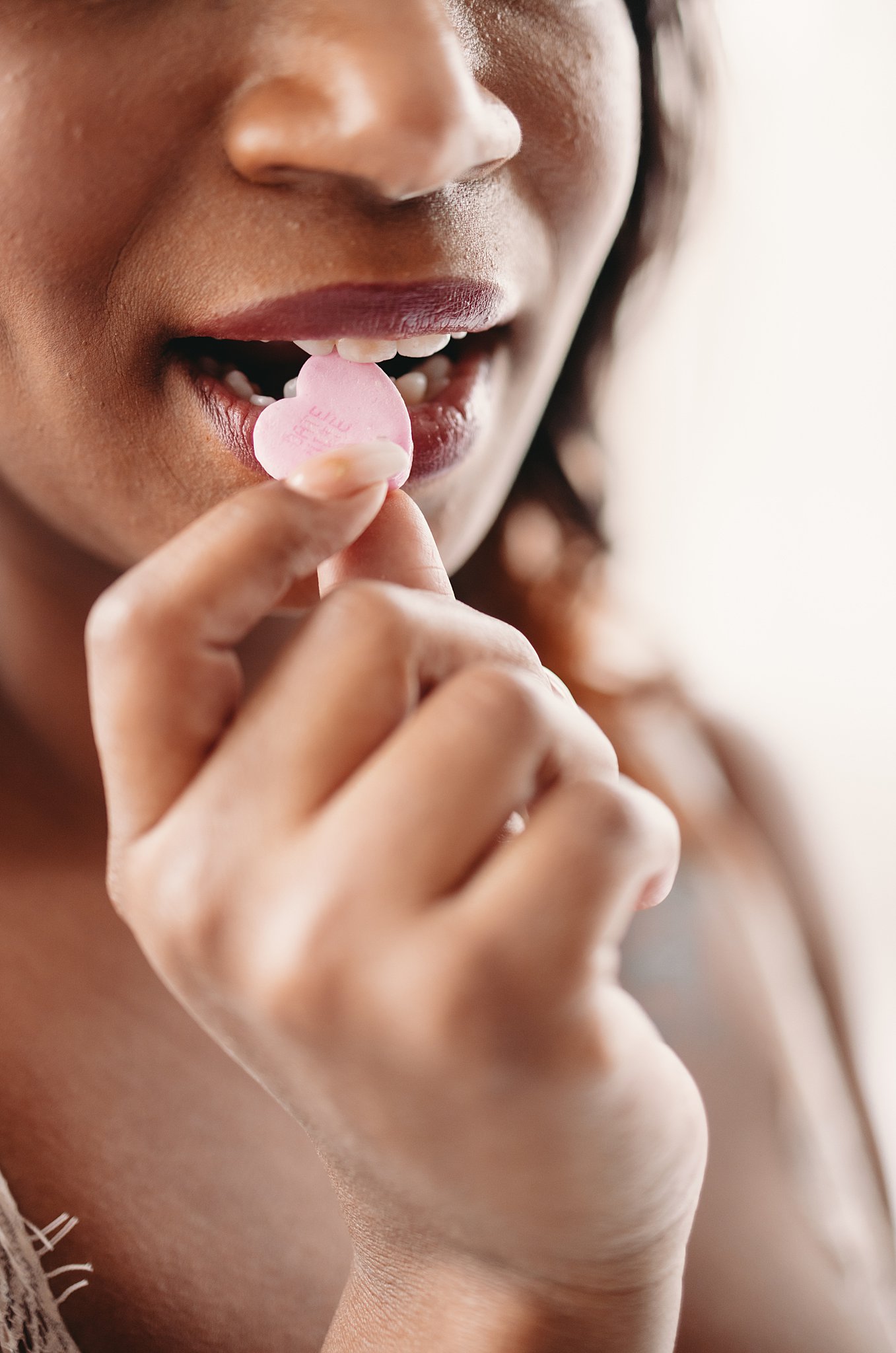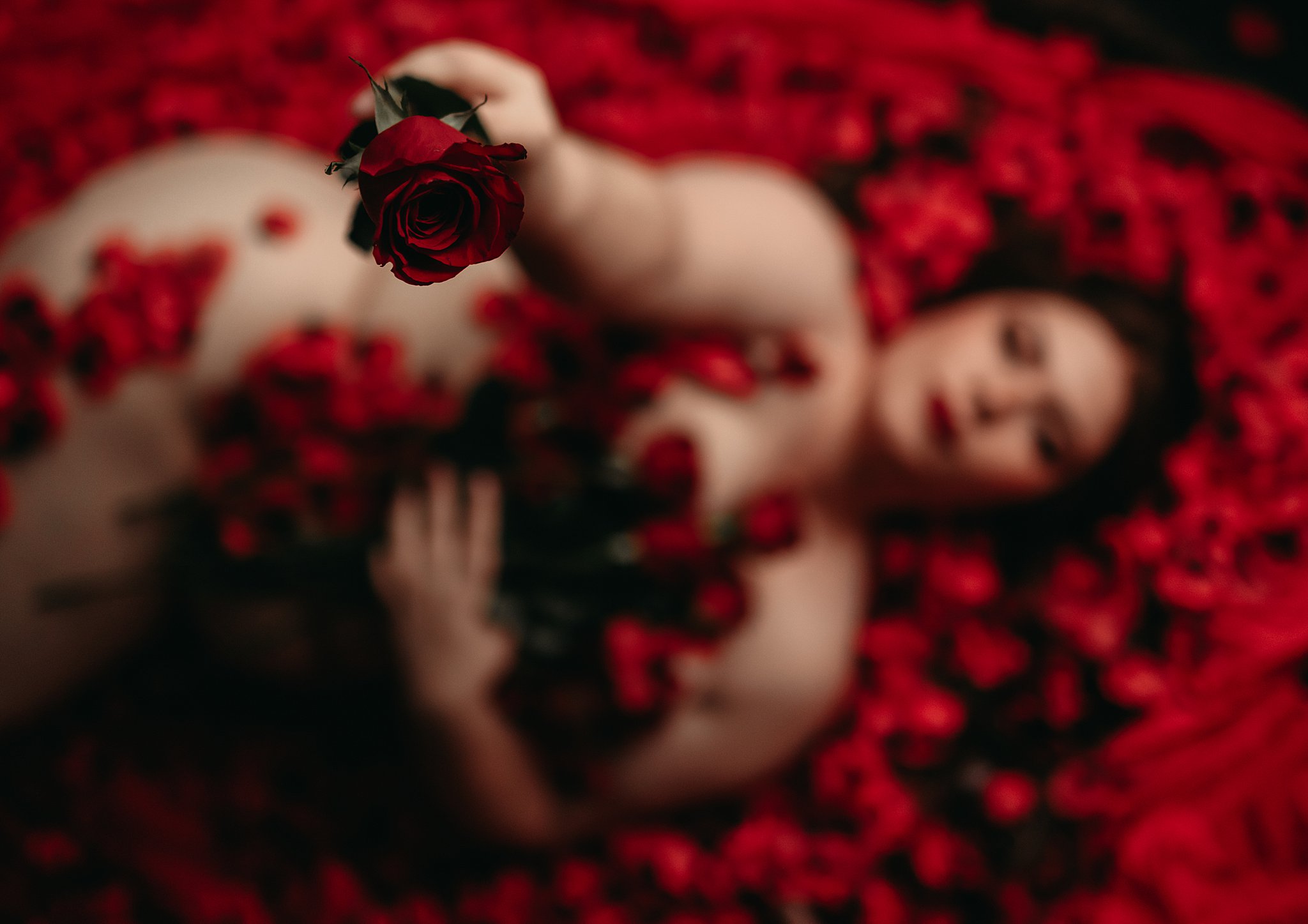 2ND HAIR AND MAKE UP LOOK
CUSTOM VIDEO OF YOUR EXPERIENCE
We are constantly changing sets and adding more things. If you want unique photoset that er don't currently offer on this bonus list, we can make that happen for you. reach out and let's plan!
If you have 2 different visions for your session and you can't decide between them, our make up stylist can stay on site and change your look for 2nd part of your experience. Plan ahead as styling is around 90 minutes or more if you're wanting elaborate look.
Little 30seconds - 1min video of you being you. Imagine Victoria Secret ad :) To see examples, go to the bottom of our home page or we can email you few videos.
Yes! If you're not sure and you want to wait until you see studio, absolutely. However, for outdoor set, milk bath set and 2nd styling look you will need to let us know ahead of time so we can make arrangements to accommodate.
Can I decide which bonus to use at the time of my session?
I am all for crazy ideas, as long as I can accommodate. The idea of bonuses is for you to really think about what speaks to you instead of just doing it all "just because", and if your crazy idea is what you want to do with our extra time together I am all in!
What if I have a crazy idea and I want to do that instead of bonuses?
That is absolutely ok and totally normal. Some clients have lots of ideas they want to recreate and some just want to take advantage of payment plan. Either way, we will make sure you get great experience and photos!
I don't care about bonuses, but I want to prepay.