"Seeing myself as a beautiful mom.... wife .... human has been the most incredible thing to ever happen to me!!"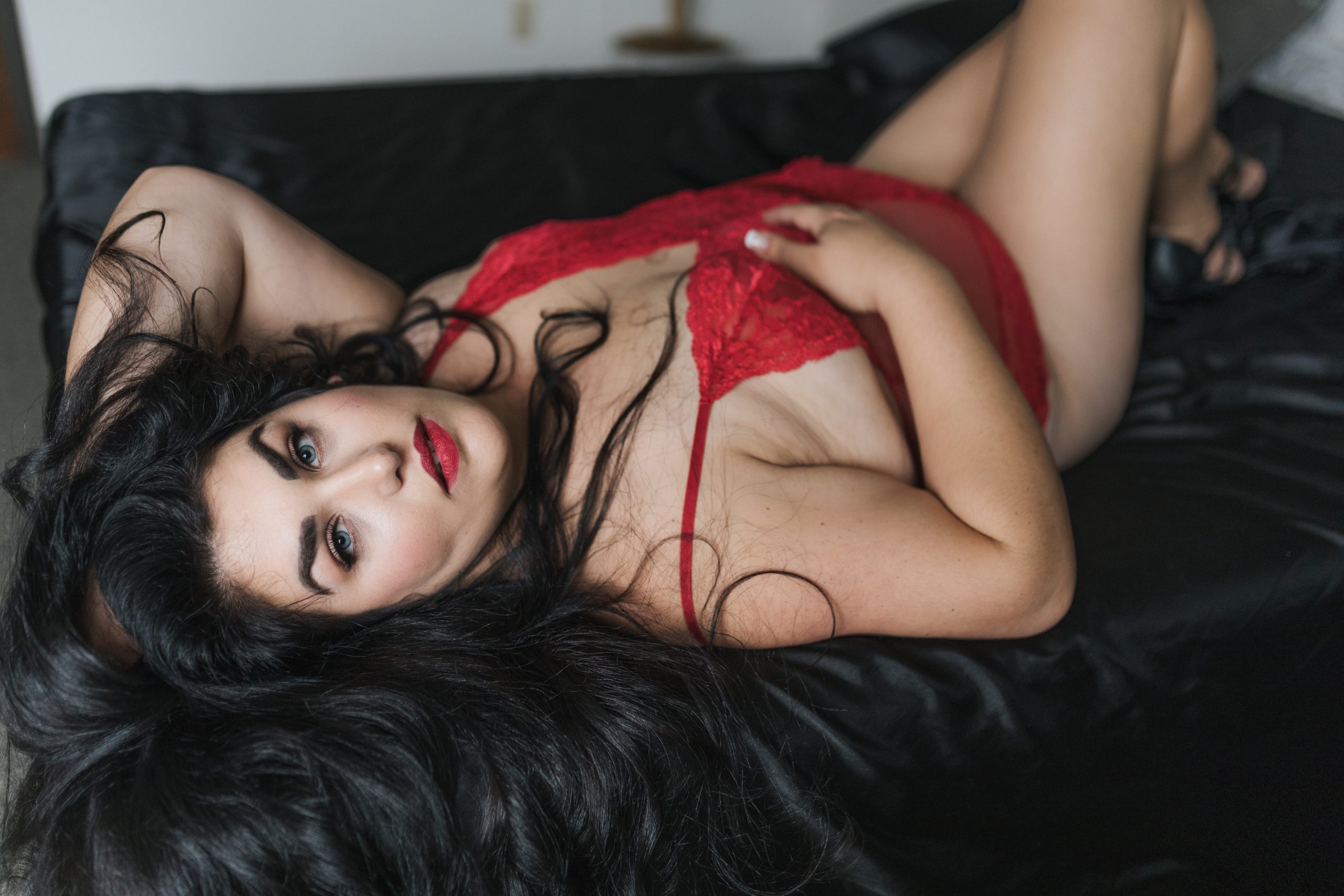 This experience- this moment - I remember very clearly! I was afraid my double chin was going to ruin the idea she had for this photo- or positioning my body like that - I remember taking a deep breath and thinking "what do beautiful ppl think?" seriously!!!!!!!! How do they show confidence??? Why don't I know how!?!?
THEN I saw this photo ...... I about died! No double chin - tummy doesn't look horrible.... I look peaceful .... I look comfortable.... I look beautiful!!!!!! I look beautiful!!!!! As I write this / show you this tears are falling from my face .... bc saying I look beautiful is something I've never said before - never thought before! I will always be so grateful to Dijana for capturing these moments!!!!!!! Because seeing myself as a beautiful mom.... wife .... human has been the most incredible thing to ever happen to me!!!!!!
Thank you again friend!!!!! Thank you from the chunky girl deep in my soul that had never seen her beauty before! Thank you!!!
You shouldn't have to explain your body. It's all normal and it's all truly beautiful. I earned my varicose veins and my loose skin. It's beautiful.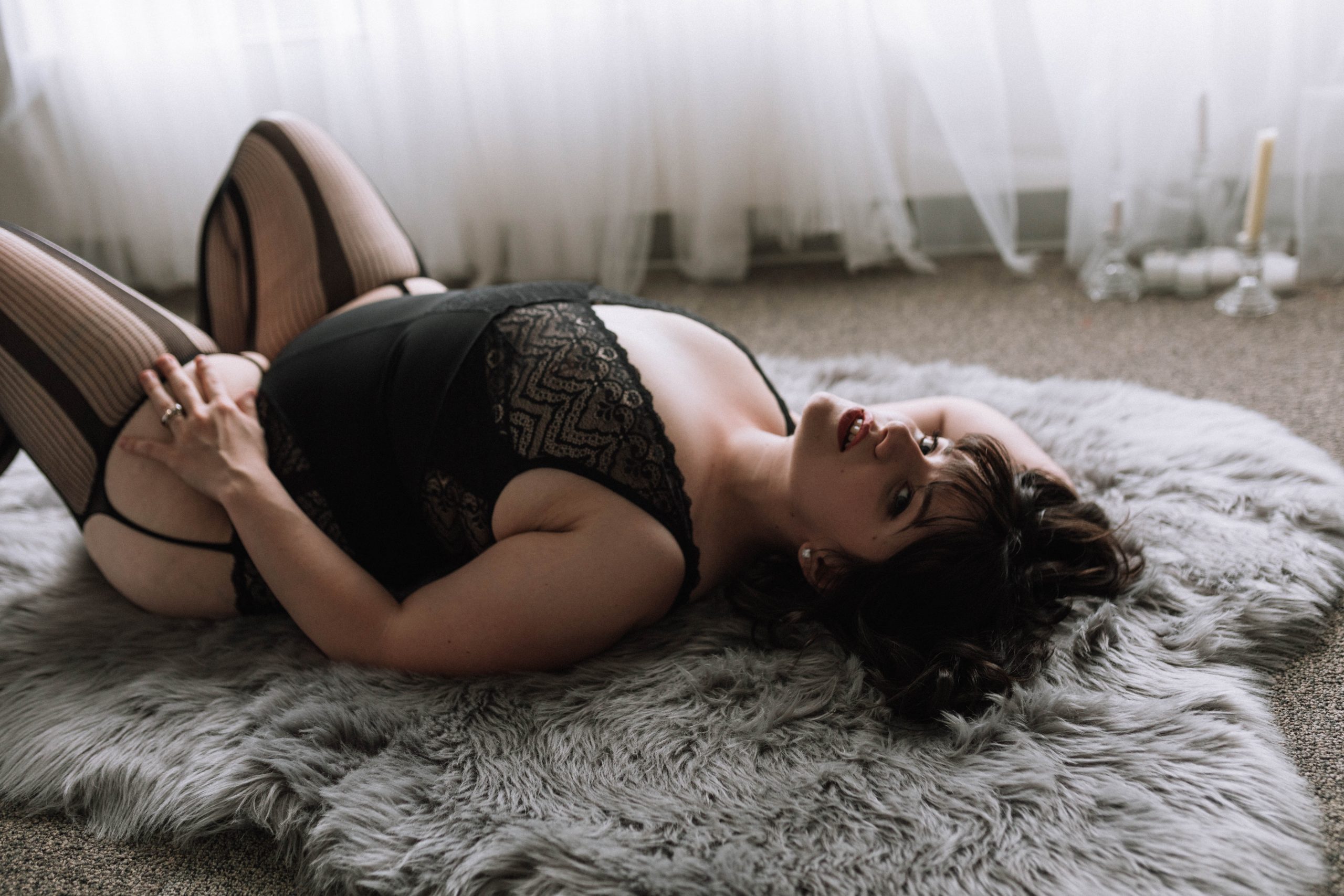 I still feel like a badass from doing this shoot a few weeks ago. I can't believe that's my body looking that good. Simply amazing. However,...
I'm tired of the world putting on the pressure to always look like you're in your twenty's. Always hide your wrinkles, cellulite, all the normal things that happen to everyone.
I'm tired of feeling like I can't wear a swimsuit because I don't have the body for it. Or even shorts for that matter.
I had a baby. I have PCOS and have struggled maintaining my weight. And ya know what, that doesn't even matter.
You shouldn't have to explain your body. It's all normal and it's all truly beautiful. I earned my varicose veins and my loose skin. It's beautiful. I don't want my daughter to feel her value is less because she doesn't meet the parameters of beauty according to the world.
Thank you so much Dijana for your part in my journey to empowerment.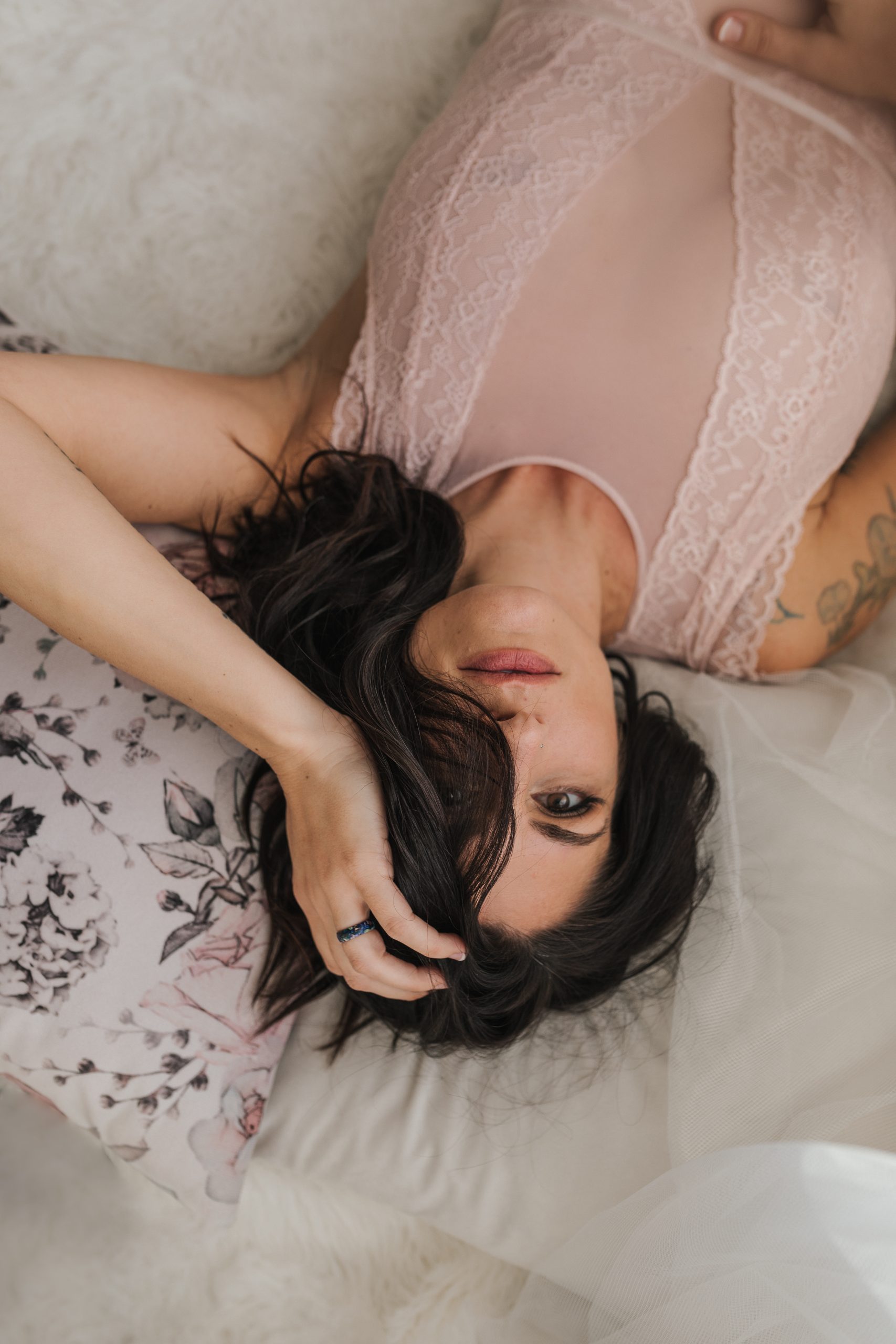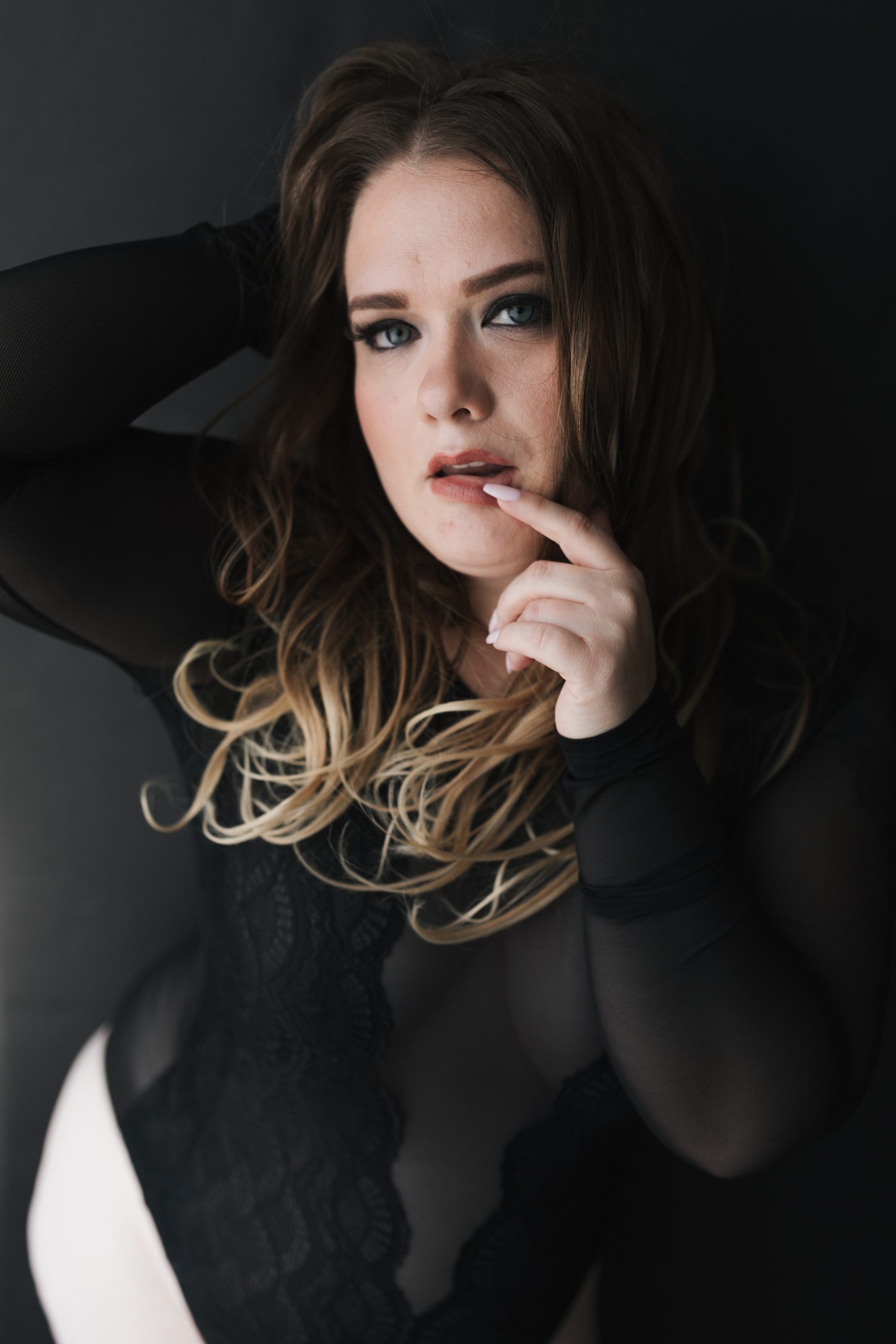 I had the pleasure of working with Dijana recently and I am beyond ecstatic with the photos I choose. Is it conceded of me to say that I can't stop looking at myself???
I am a victim of not just one but two unfaithful spouses. I often feel like damaged goods. I know the problem lies with the person who stepped outside of the marital boundaries... but it has created in me so much mental damages and low self esteem. I don't have that rock hard 20 something body any longer. I have the body that has birthed and nursed three beautiful children, I am rocking this 40 year old bod the best I know how. And with Dijana's help I can look at myself in a different light. I can appreciate the body I have...
Dijana - I cannot thank you enough for this amazing experience. You are truly talented...a true artist. THANK YOU THANK YOU THANK YOU for this boost of confidence that I needed so desperately.
When Dijana says "do it for yourself", it's no joke. I have never been the girl that sees herself as beautiful. I joke about it a lot but it was always false bravado. I looked in the mirror and saw every critique, every "you would be prettier if..." that I have heard over the last 15+ years.
I spent a couple of years saying I wanted to do budoir and then convincing myself that I wasn't enough like the ideal of beauty that we are fed daily. Then I had an amazing tribe that convinced me to jump and I couldn't be happier that I did. Dijana will bring out your inner goddess! You will leave her studio feeling like THAT boss babe that can conquer anything! The best part...you will have these photos to look at anytime you feel those doubts creeping in, to remind yourself just how fierce you are inside and out.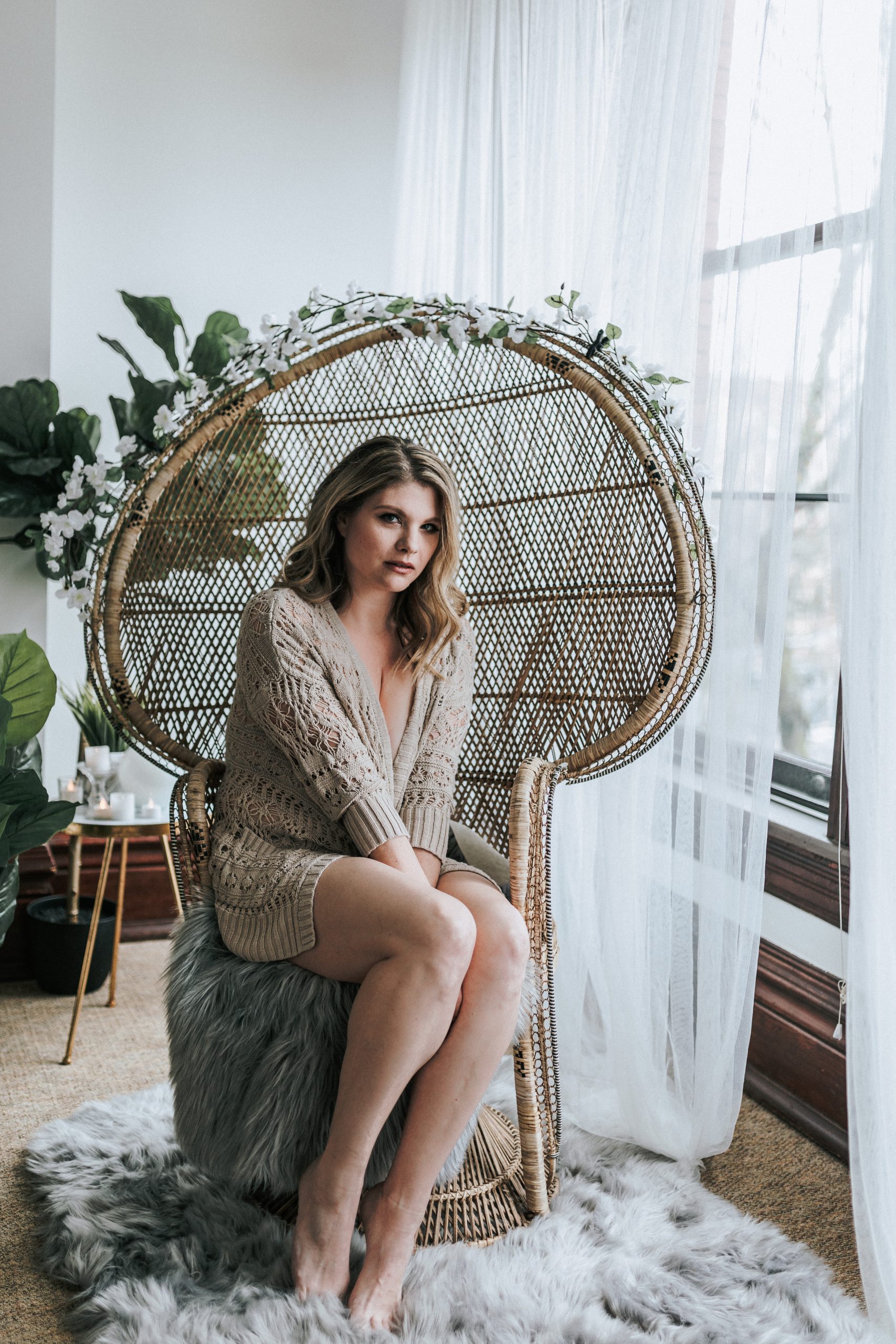 So today I turned 39, and upon reflecting on my 38th year, my photoshoot with Dijana back in April was truly the highlight of my year. I had NEVER liked any pictures of myself and certainly NEVER had my own photoshoot, let alone spend hours naked with a stranger. Doing the photoshoot with Dijana was a game changer. She was able to show me what I really looked like and not just all the flaws I had always found in other pictures. Since April I have been in 2 other photoshoots for work and with family, both photographers asked me if I had modeled before because I seemed to be so comfortable in front of the camera and knew how to pose my body. I told them no, I was just recently trained by the BEST photographer in town. Thanks again Dijana
I Had THEE most amazing experience today with Dijana.....I can't say enough positive things about her and the Studio. I literally loved everything from my very first contact with her via her business page, until the end of the shoot. She is the perfect mix of professional and laid back....and such a warm/genuine person!! It makes for not only amazing photos, but such a wonderful and comfortable experience!! I feel pampered,empowered, ect ect!!
If you are considering (and are like me and have been thinking about it for while) just do it! She is the best and you will not regret it
Let me tell you a little about Dijana Szewczyk: she is AMAZING. Dijana is funny, kind, talented, and a little crazy. She makes you feel like the most beautiful person ever, she helps you feel empowered, she pushes you out of your comfort zone without making you panic, and she shows you what you can really do!
When my husband & I viewed my photos, I was blown away. I will forever be thankful for the opportunity, I will forever recommend her for boudoir & headshots, and I will forever feel connected with her (because let's face it, when you get nakey with someone you're kinda always connected 😂).
Thank you for helping me celebrate my health, my body, my marriage, and thank you for making me feel empowered, beautiful, & sensual. Love you, Dijana!
Here's the thing, I'd rather do just about anything than have my picture taken. Until working with Dijana. Seriously, the most fun experience. When you're working with someone on her level, you should be in good hands and you absolutely will not be disappointed. You can tell it's her passion. We all have our ideas of what perfect is. Maybe that extra weight or wrinkles aren't in that image. I'm older, I've had two kids, have extra weight and cellulite. BUT I would do this again with her in a heartbeat! I felt beautiful, it was fun and the photos are incredible. I almost cannot believe it's me. But it is and still looks like me, just one that Dijana saw and was able to bring to life! Thank you for sharing your talent with the rest of us!
I recently went to one of Dijana's Body Love Boudie Events and let me tell you, I feel great after seeing how awesome Dijana is at making women feel gorgeous and posing them perfectly, so they look just as gorgeous as they feel!!
I was wearing a kimono and when she said, "girl you do not need that, take it off and I'll show you how hot you are." I was nervous but omg there is nothing negative about this experience
I think she knows how to read people VERY well. There were others that had kimonos/robes/button up shirts, etc and she won't ask you to do anything you are not comfortable with. Thank you Dijana for the event and giving us your time and encouragement!
This was my first professional photo shoot from hair to makeup. I wanted a set of pictures to memorialize turning 50, so that when I turn 80 I'll be able to show my grandchildren that life begins again at 50. I got so much more. I got a set of pictures that didn't tell the world that 50 is great, I got a set of pictures that reminded me that I am great exactly how I am. Everyone needs this gift to themselves. And Dijana is the one that will bring it full color (or black and white) to life for you.
Dijana's energy and presence will immediately make you feel comfortable. And if you're still feeling nervous you can drink a mimosa while you're pampered with professional hair and make up for an hour and half before your session! Dijana poses you every step of the way to help you showcase your best self. I PROMISE that you will walk out of her studio with a self-love high you've never known before. 100% professional, classy and elegant boudoir (and of course, if a lil' steamy is your thing, she can do that too)!! I can't wait to schedule a second session! Invest in yourself today and book a session!
Dijana is amazing! She totally put me at ease with her warm demeanor and kindness. I was worried I wouldn't be able to relax and the photo shoot wouldn't go well, but the opposite was true..... and WOW! My pictures turned out beautifully!! Fantastic!
I'm so happy I did this. What an incredible experience!
I recommend Dijana whole heartedly!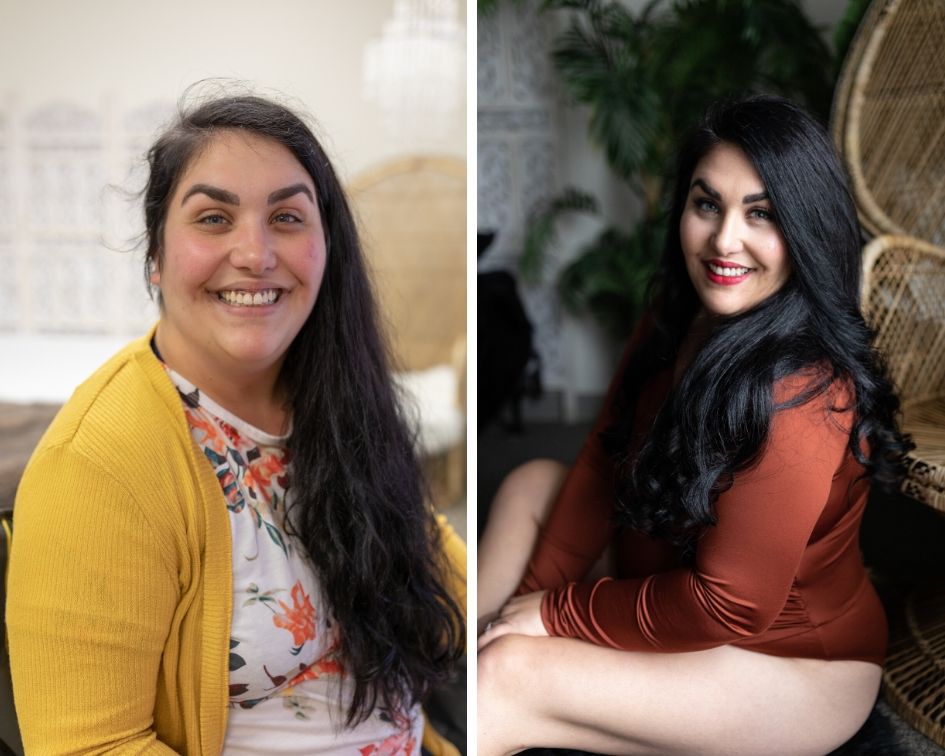 This gallery is a way for my visitors to see that the women I feature are not paid professional models, they are every day women like you and I. They are mothers, teachers, social workers, and more…
They are women that recognize that in order to be able to effectively take care of their loved ones, they need to take care of themselves, and the emotional healing that they get from spending the day being pampered and having the photographs to help them remember the experience later helps them to do just that.
The "Before" photos that I use are taken prior to the photoshoot. Clients come in without makeup on and without their hair done, these photos represent their fresh from the shower faces. I am showing that they have the same under eye bags, lines, skin problems, etc. that you and I have.
All photos have been used with permission of the client.