Is there anything better than good friends and adventures you go on with them?
Painted Hills was on my go-to list for a while now, and when I heard Becky has been planning the same, it was obvious girl road trip was happening!
Both of us having busy lives, it was hard to find 2 days to go on a overnight trip somewhere, but it was exactly what we needed to catch a break and relax after hectic Summer season.
Painted Hills are located 4 hours drive from Portland, and let's just say if you don't plan ahead you might end up without gas, stranded on a very steep hill praying, without reception and it will probably be pretty crazy experience, but well worth it once you come there and see how magnificent it is.
For me it looked like sleeping dinosaurs, the way hills are shaped, texture and colors. By far one of the most impressive places I've ever been to, and Becky agreed.
Becky is a photographer behind Rebecca Rizzo Photographics  and she does magic photographing weddings, couples and families. She agreed to model for me, and I love the result from our session.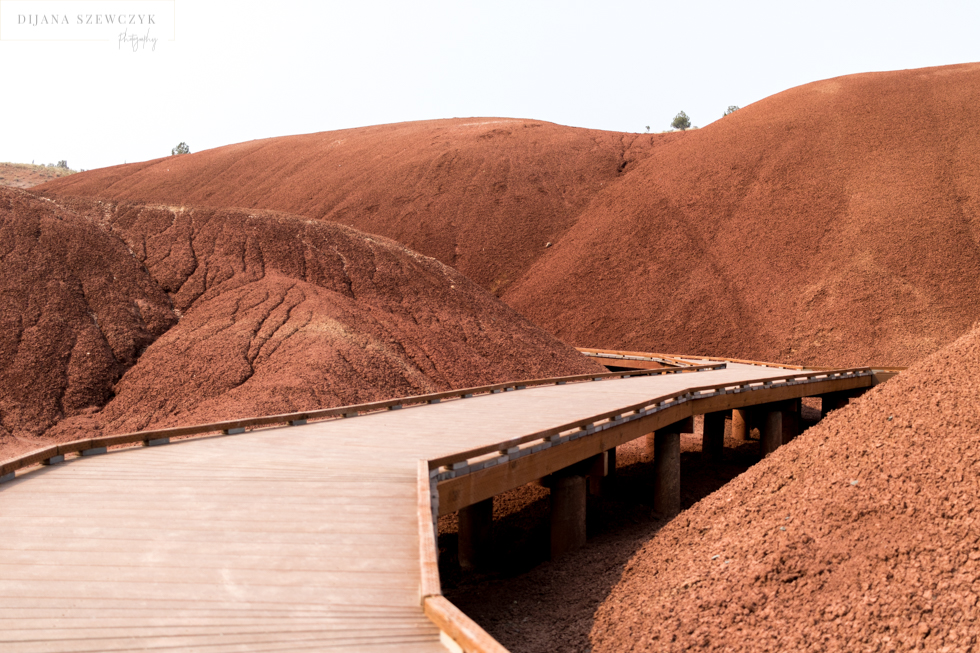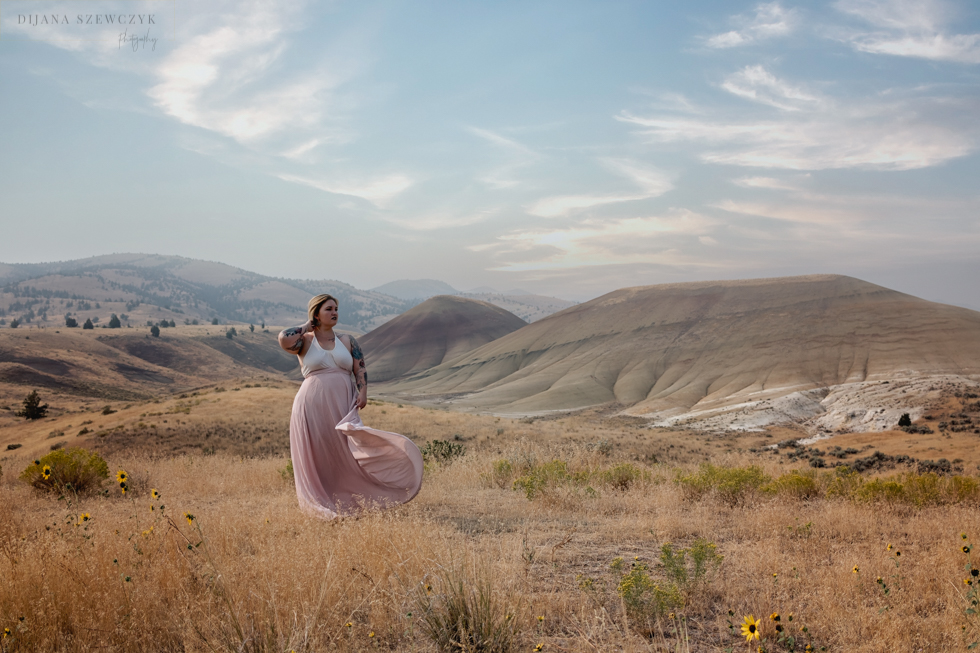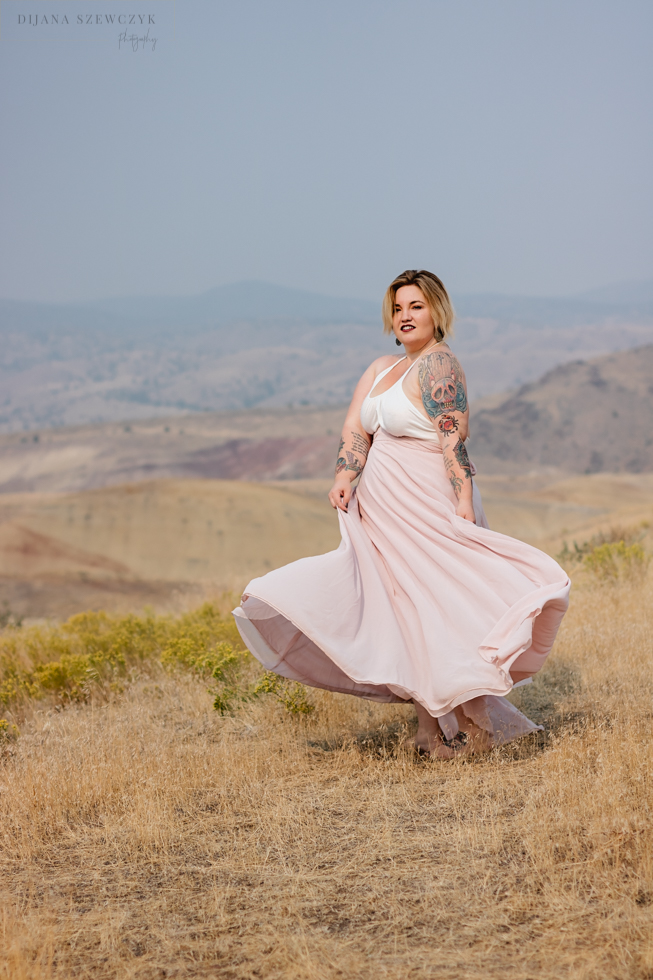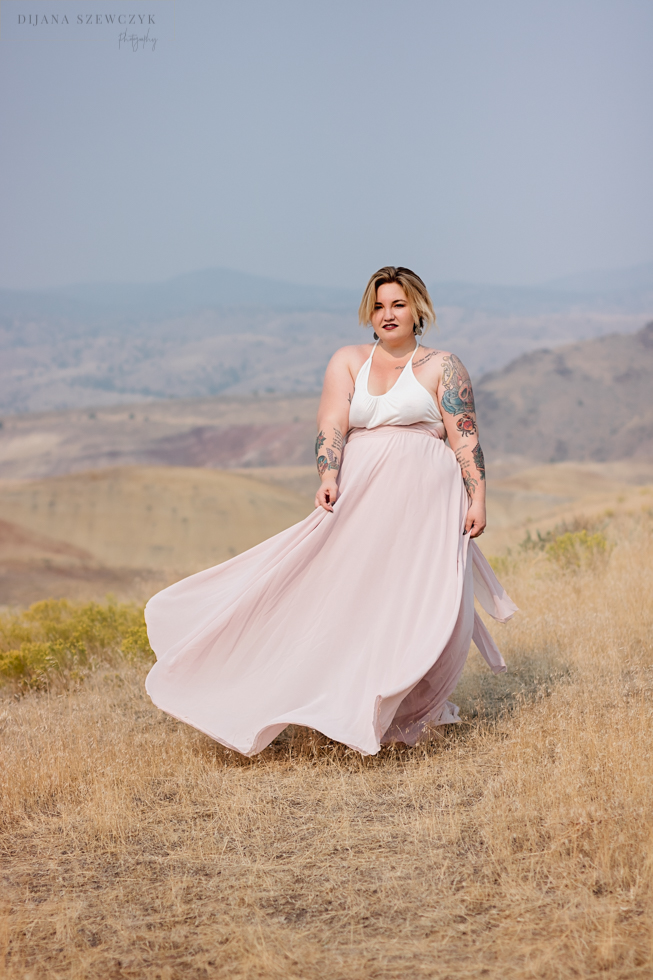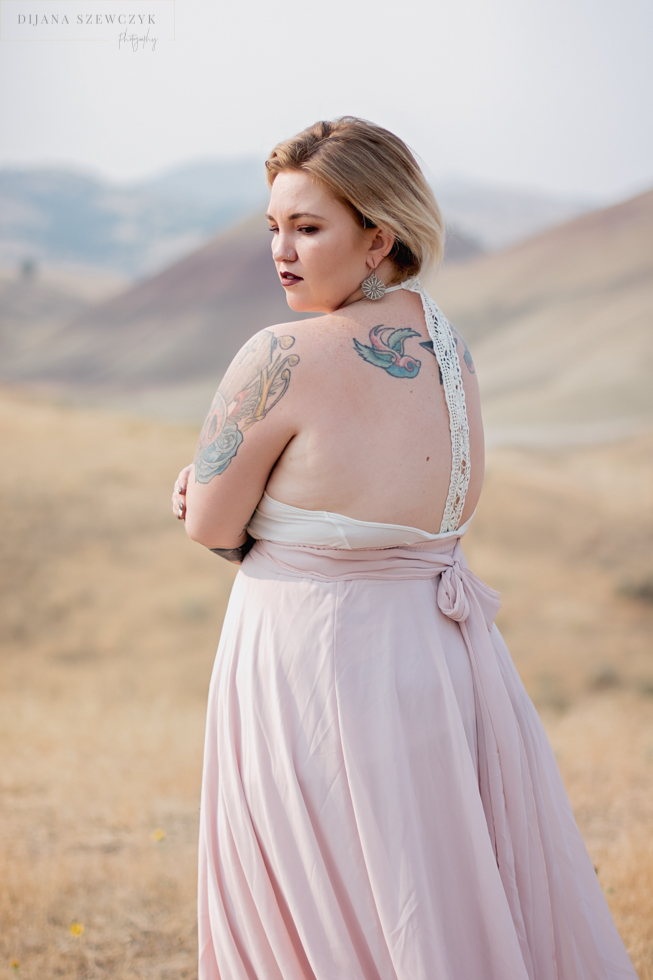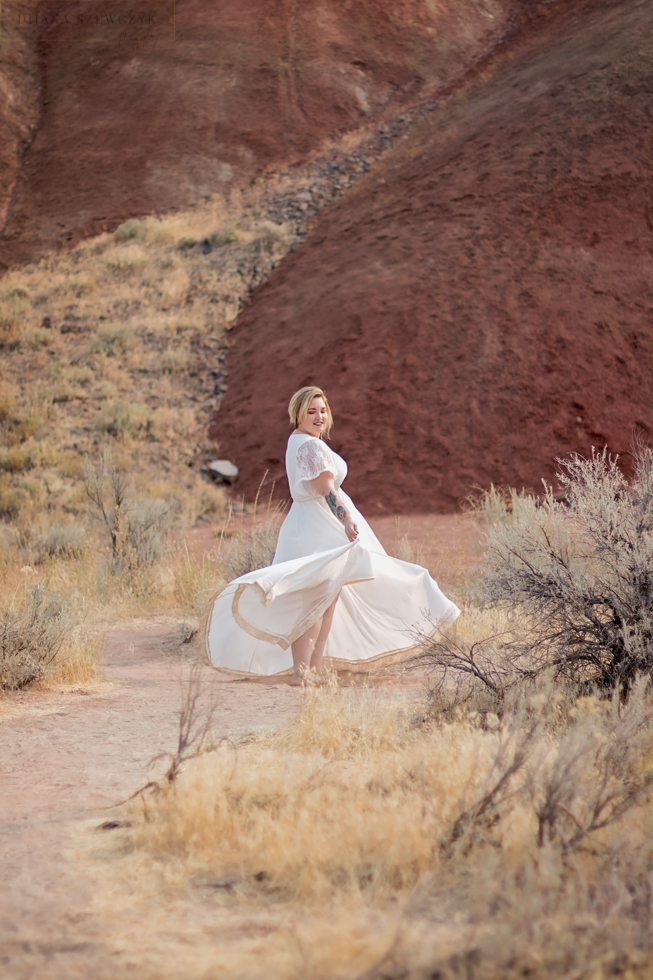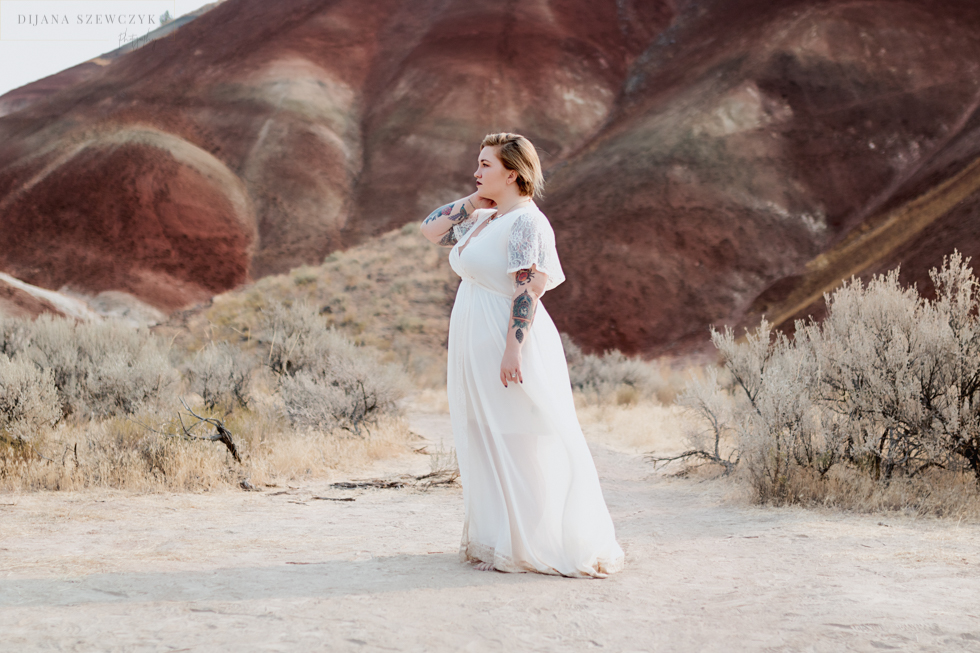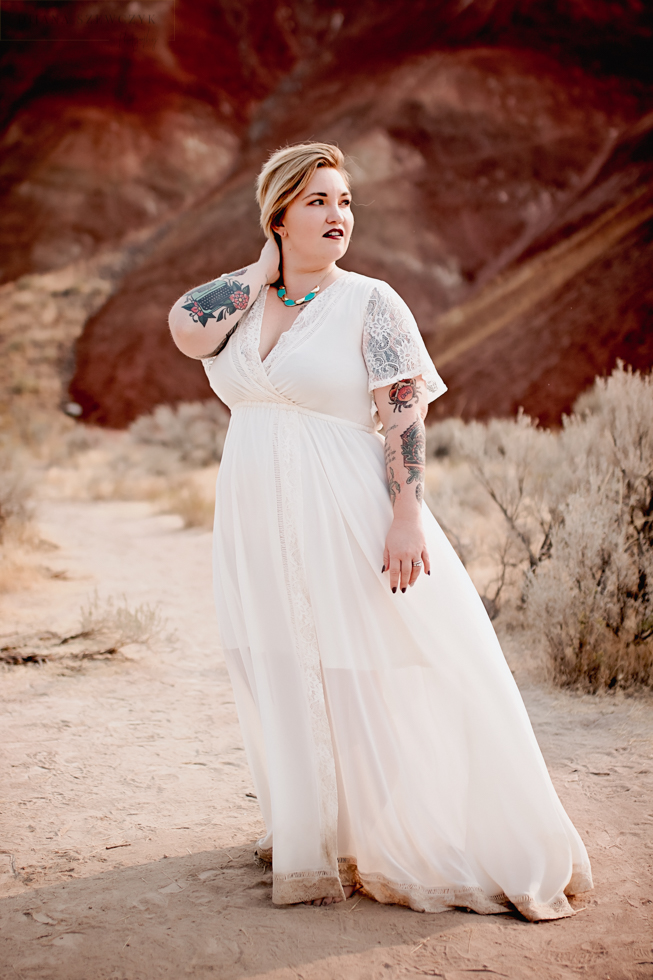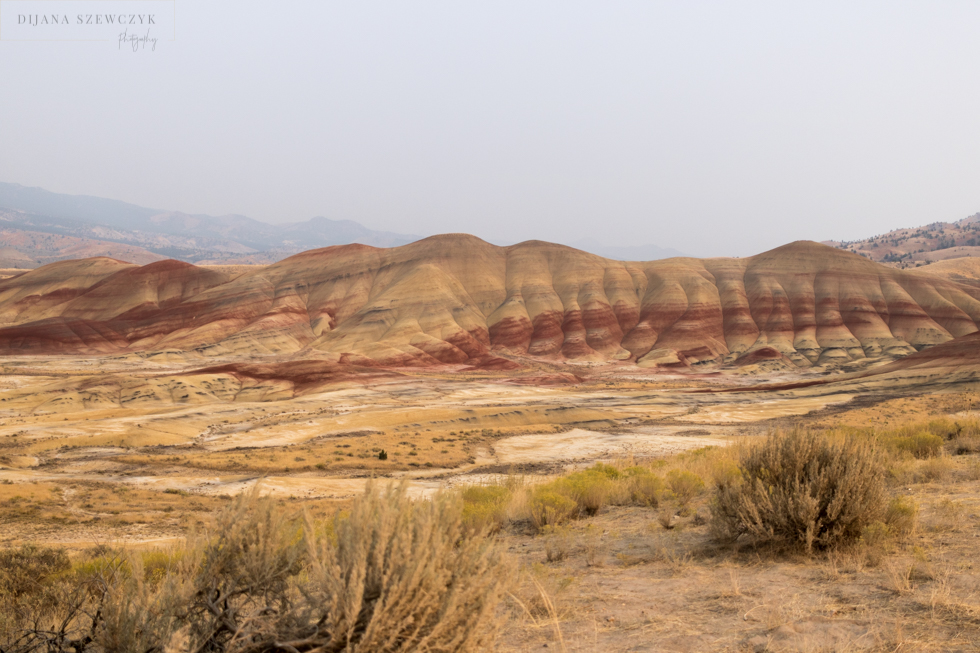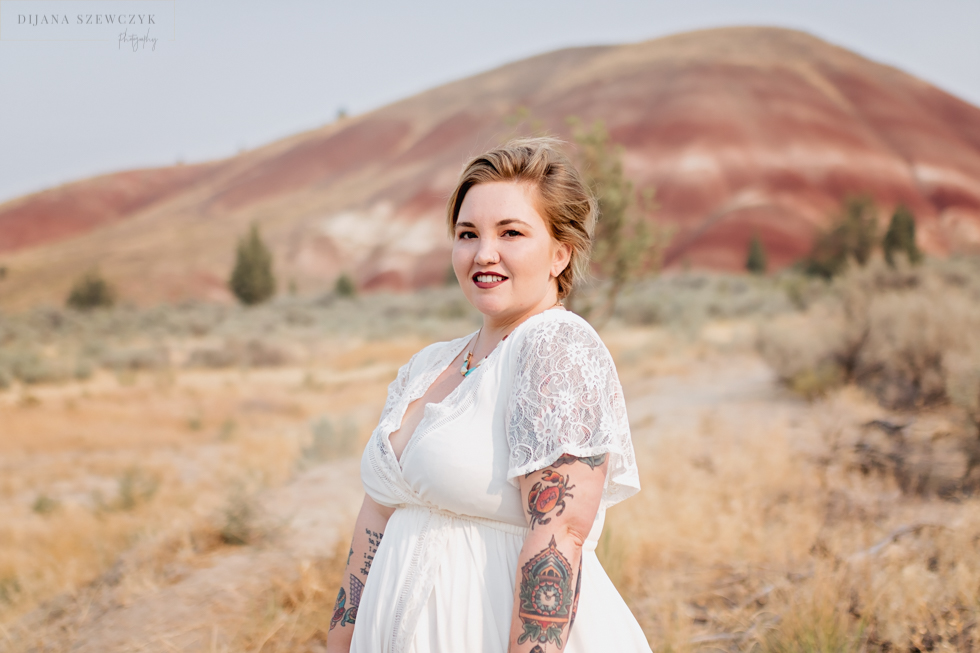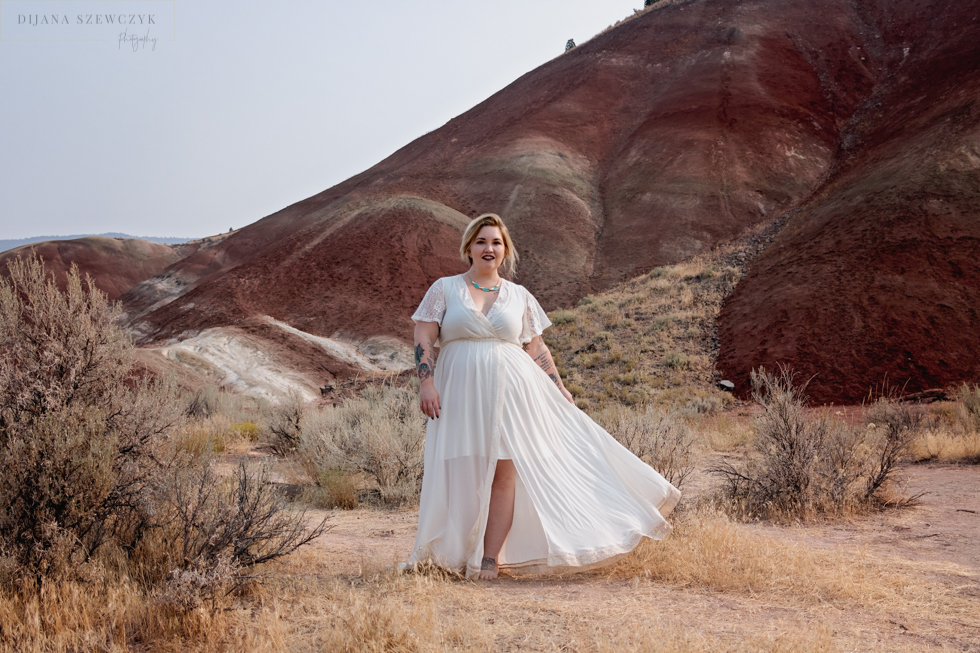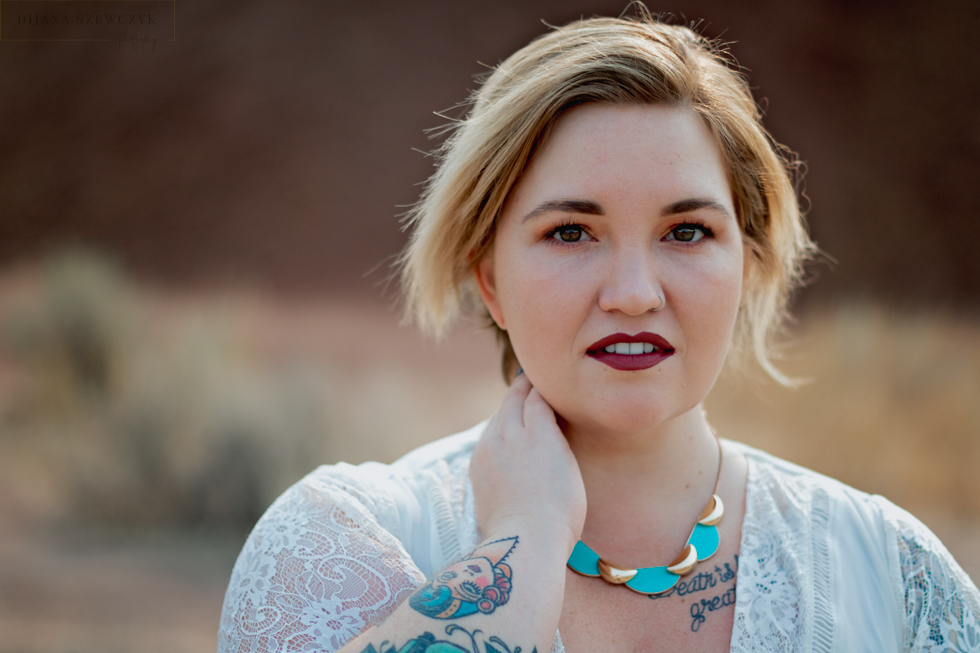 Wouldn't you love something like this for yourself?
I travel everywhere with my clients and if you have a place you want to go or idea you'd like to try, contact me and let's plan your adventurous session!
Please follow on Instagram and Facebook and subscribe to my newsletter to be the first one to know about current deals!