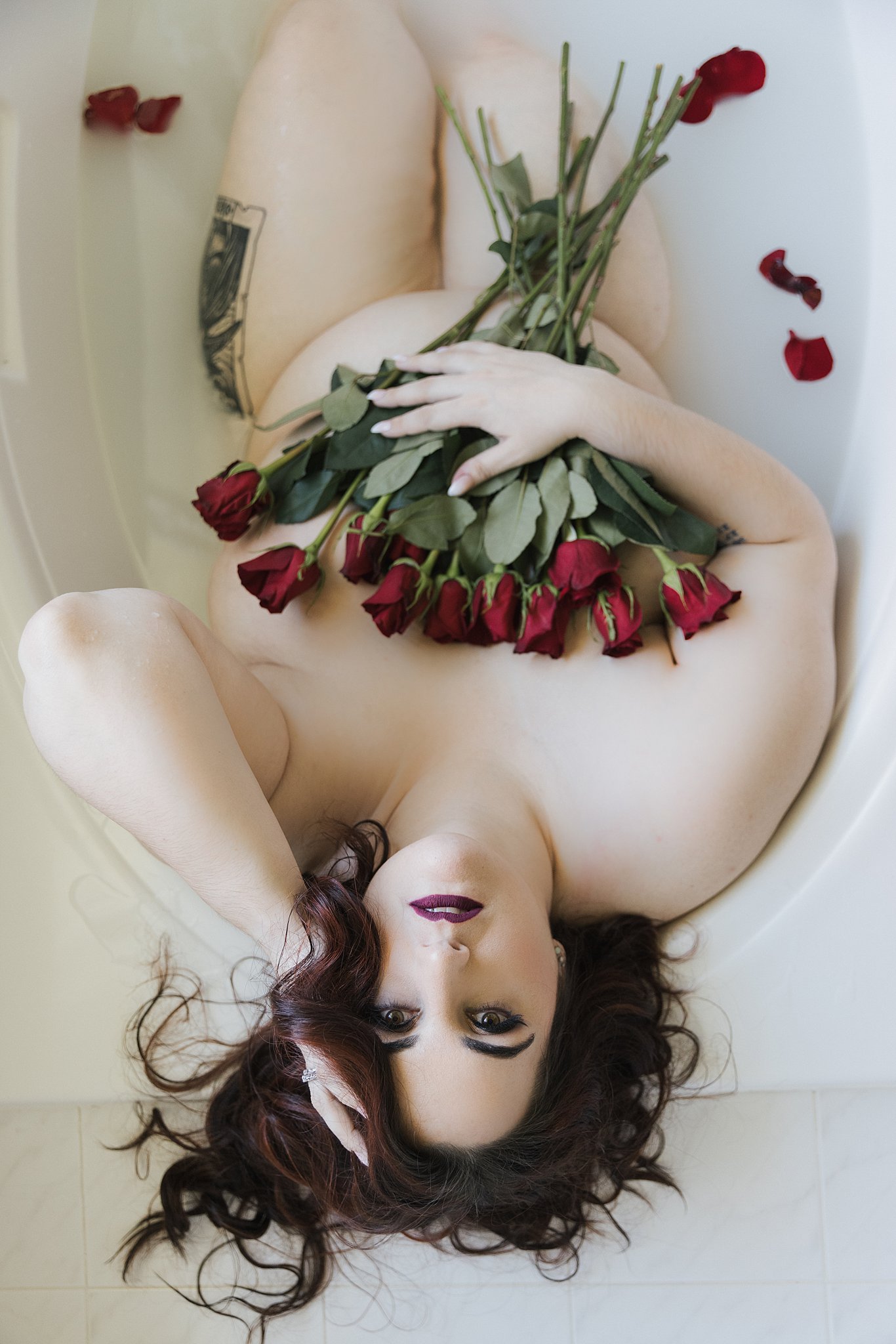 Limited Edition Valentine's Day Boudoir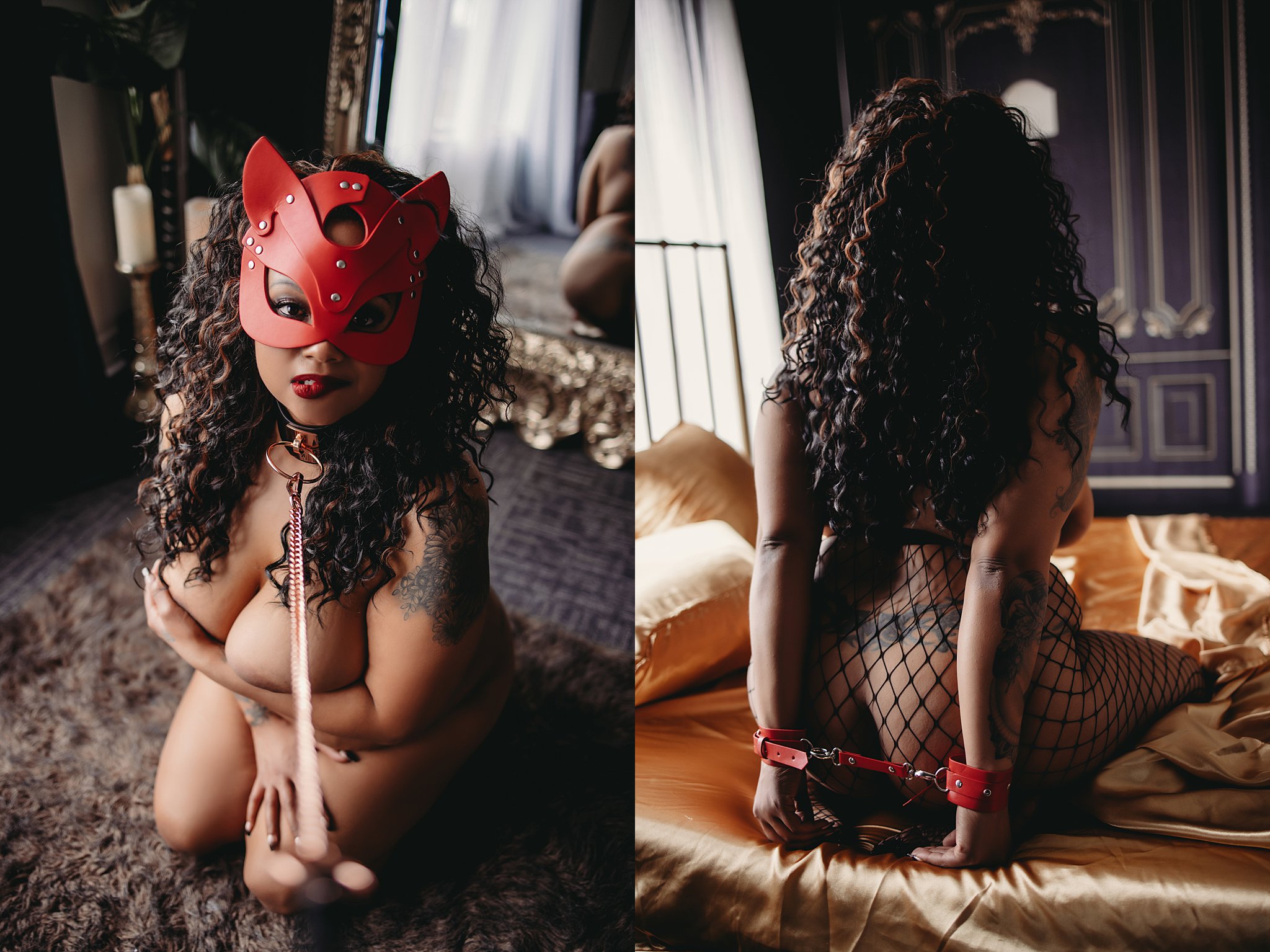 OMG, okay? I AM SO EXCITED I CAN'T EVEN HANDLE IT.
I've been seeing lots of Valentine's type of content on social media and I just feel like we need something different.
Little edgy, sassy, naughty and just right for YOU - regardless are you happily in a relationship, happily single or in that between space.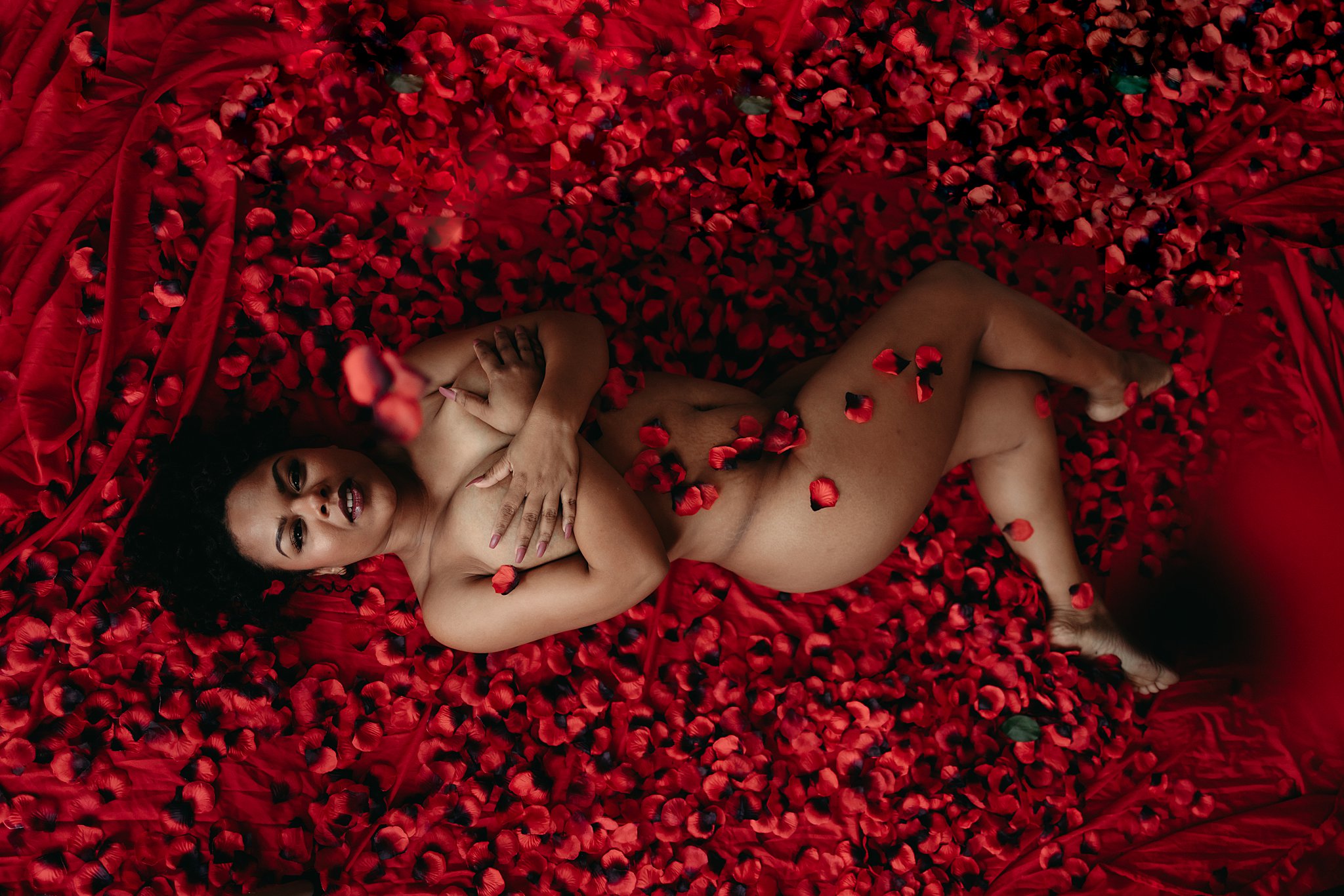 Where are you located? Our studio is located in NW Portland and full address will be provided once booking is secured.
Dates are January 18th, 21st and 22nd. They are coming up, but don't worry about finding wardrobe, shoes or props because we gotchu! You just have to show up.
Exact time of your session will depend on option you select on the booking link below.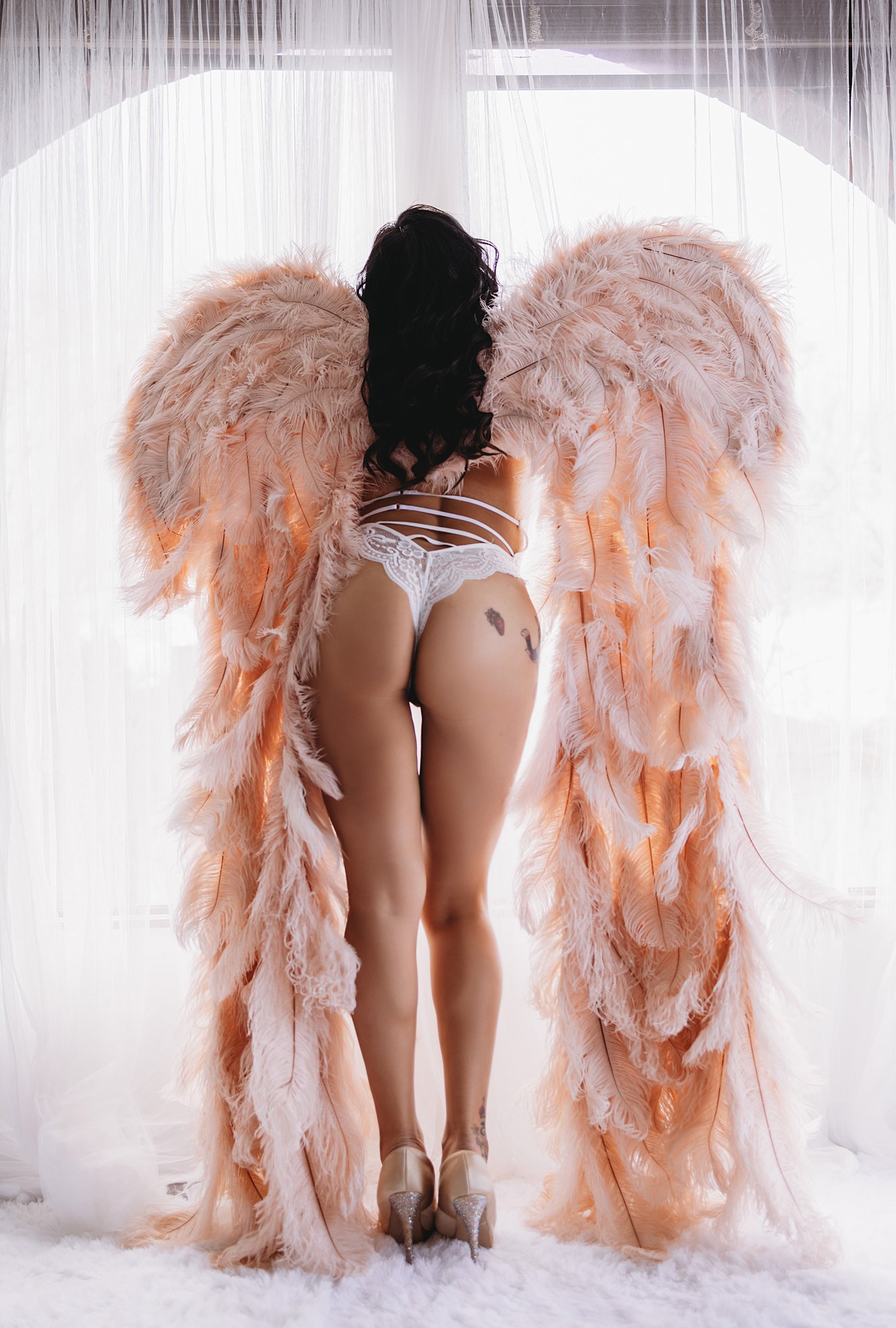 How does this work?? Your entire boudoir session experience will last around 1h and in that time I can provide you with 50+ unique images you'll be obsessed with.You will receive email on how to prepare, what to bring, what to expect and during the photoshoot we are going to pose you from head to toe, and help you with a variety of facial expressions! You will be able to use studio wardrobe I'll have available and of course, bring your own. We will have all the sets and props available, including cookies and cakes (to write whatever you want on them), flowers, rose petals and refreshments to make sure you are fully taken care of!
This session does not come with full hair and make up due to logistics and we ask you to come with hair styled and make up as you usually wear it. Our stylist will touch up your look - add fake lashes, do eyeliner, lipstick, shape your curls a bit - the longer we spend on styling the less time we have for shooting.
PRICING - SESSION FEE $99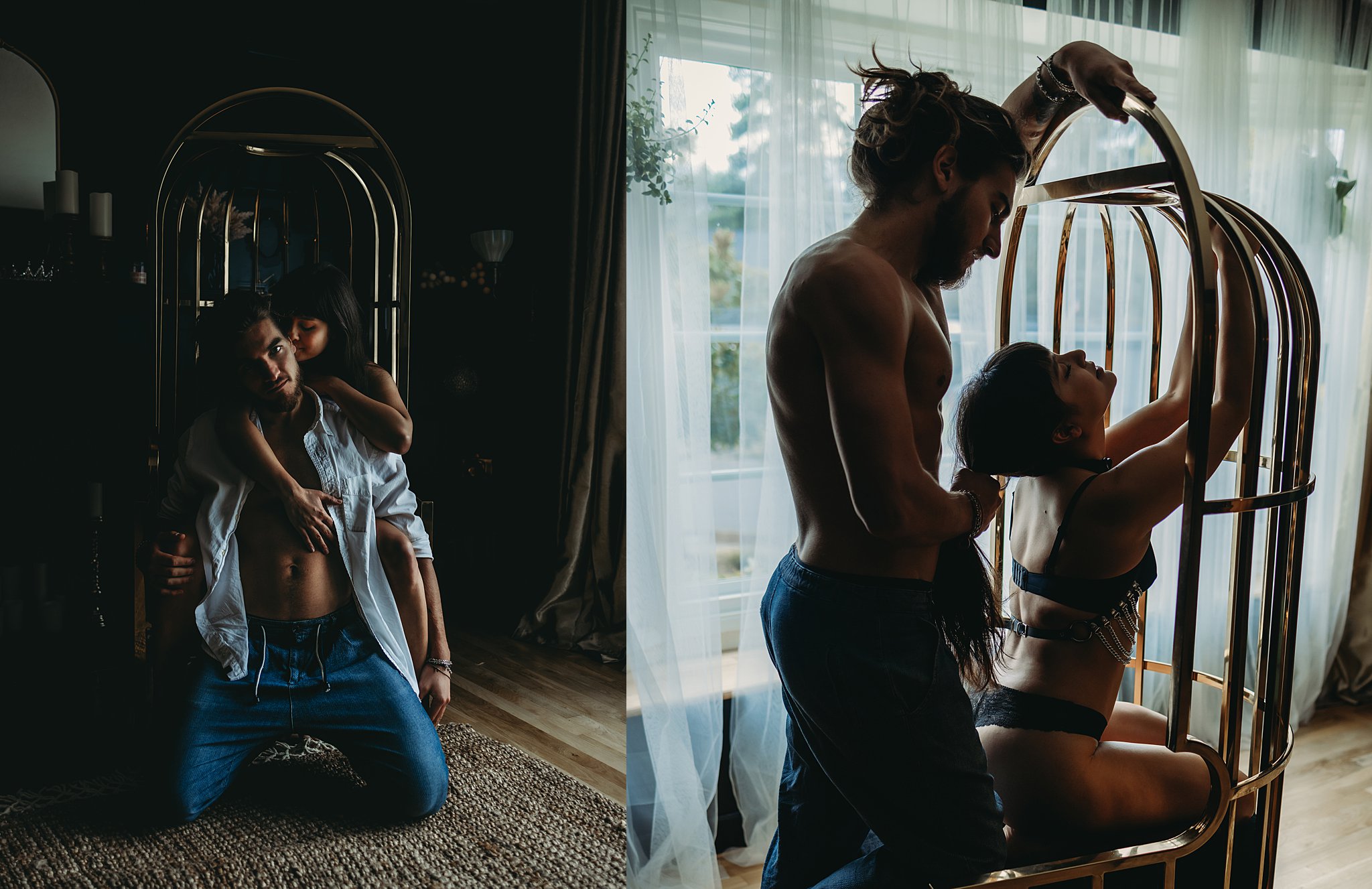 What is included?
Your session fee required to secure a spot on our calendar. It covers access to studio wardrobe, props, light snacks and refreshments and make up touchup provided before session. Products and digital images will be available for purchase separately. Due to this being specialty session, products are more affordable and catered towards this specific experience.
You will be required to select and prepay for a collection prior to your session. Often short sessions like this have a lot of no-shows and we only want people who are 100% in to book.
Please see below for full pricing.
Session fee does not cover any products.
Who will be my photographer? Dijana will be photographing all of these specialty sessions.
How long does it take to get the albums and prints back? We guarantee delivery by Valentine's Day but it all depends on the package you select and how long it takes you to make decisions on editing and products. By prepaying for a collection prior to the shoot, it will make it easier to speed up the process. We drop ship everything directly to your house in order to keep this process as simple as possible.
What happens to the images I do not purchase? All ordering decisions must be made at your session & ordering appointment. Images not purchased are immediately deleted after your session. Second ordering appointments and online galleries are NOT available.
How can I pay? We accept payment via credit/debit card, cash, PayPal, Zelle and Venmo. We do require that you pay a non-refundable session fee to reserve your date, which will cover the cost of the studio, Wardrobe, and Photoshoot. You are required to pick a collection and prepay for it prior to your session. All image collections must be paid in full before receiving any digital or physical products.
Are you going to share my images? Not unless you tell us it's ok. It's 100% up to you.
Can I bring a friend/partner/spouse for moral support? To keep this all about you and prevent outsiders telling you what to do, we must reject friends joining just to observe and hang out. However, if you want your partner to join and do a full shoot or part of it with you - absolutely!
What can I expect to spend? Our Special Packages range from $800 - $3000. What you choose to invest is up to you!
What about hair and makeup? Hair and makeup is not included in the specialty sessions because of the logistics. We will have make up artist on site to do touch up and polish the looks, but it won't be a full service styling. You will come with your own regular make up and hair styling and our stylist may "fix it up" - eyebrows, eyeliner, fake lashes, lipstick and curl few pieces of hair.
What is the cost? The Non-Refundable Session Fee for our specialty sessions is $99 and it must be paid in full to reserve your session date. The Session Fee does not include any digital or printed images.You are required to select and prepay for any of the collections available below. You can upgrade after seeing your images.
What will I wear? We have an amazing client wardrobe that you can borrow from for your session (sizes XS - 6X). For Valentine's sessions we will provide wings, dresses, fabrics, harness options, cookies, cakes, flowers and rose petals. Any lingerie or fun things you want to bring - it's up to you! We will create custom and unique sets to provide you with tons of opportunity for unique looks.
When are sessions available? Valentine sessions are held only on January 18th, 21st and 22nd. There will not be rescheduling option and session fee is non refundable. We are only offering 5 spots/day for these!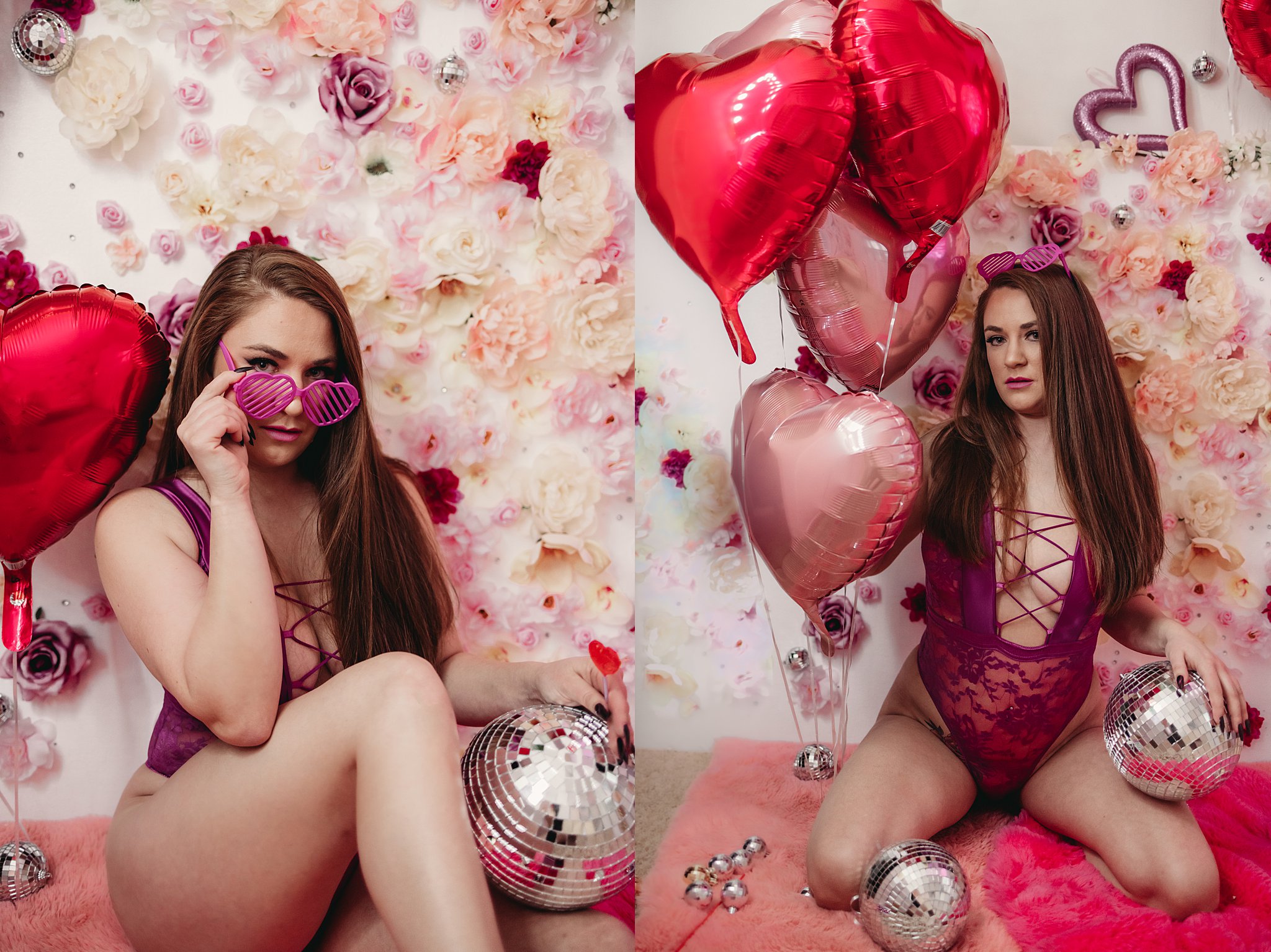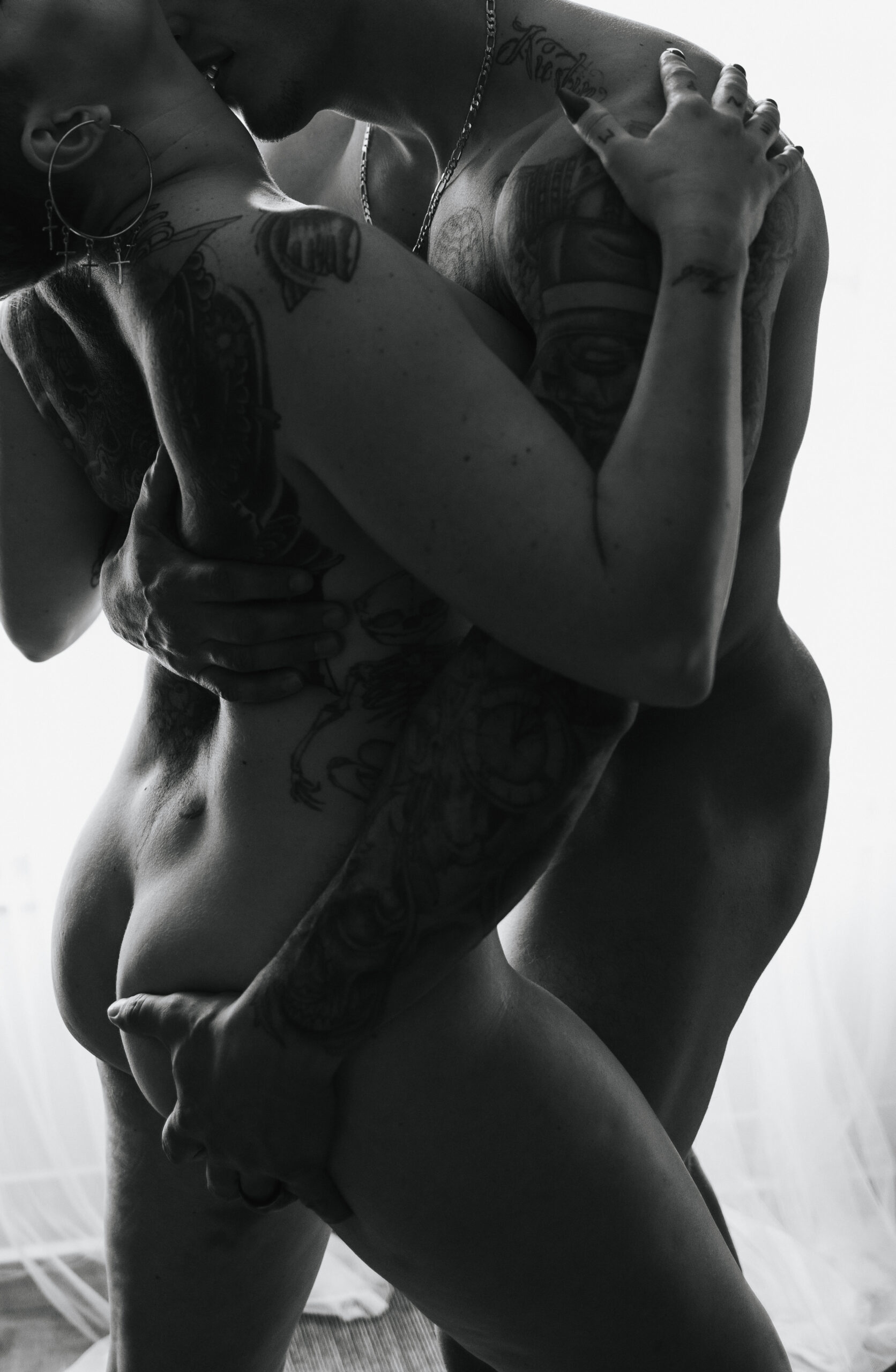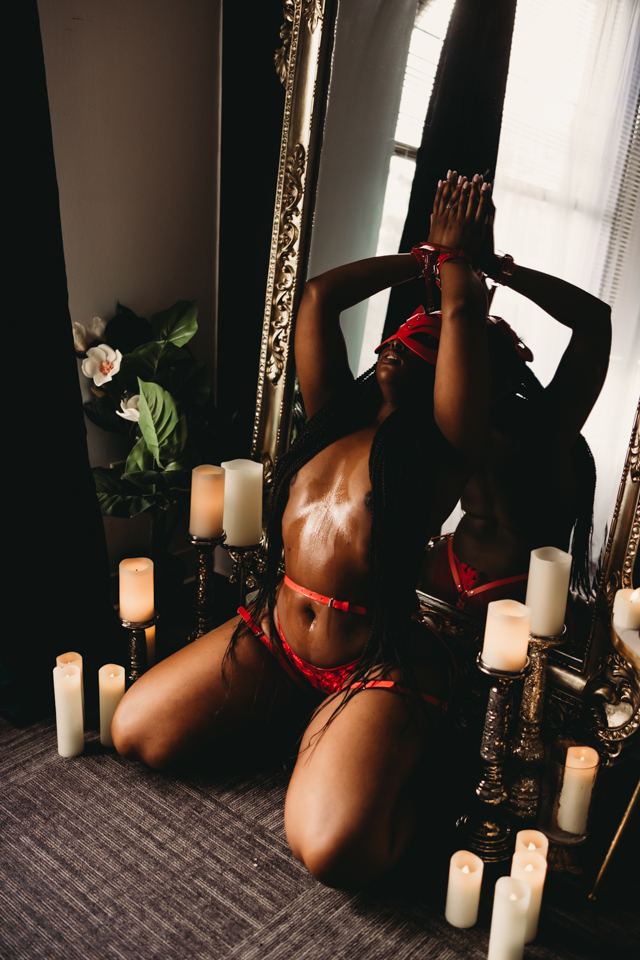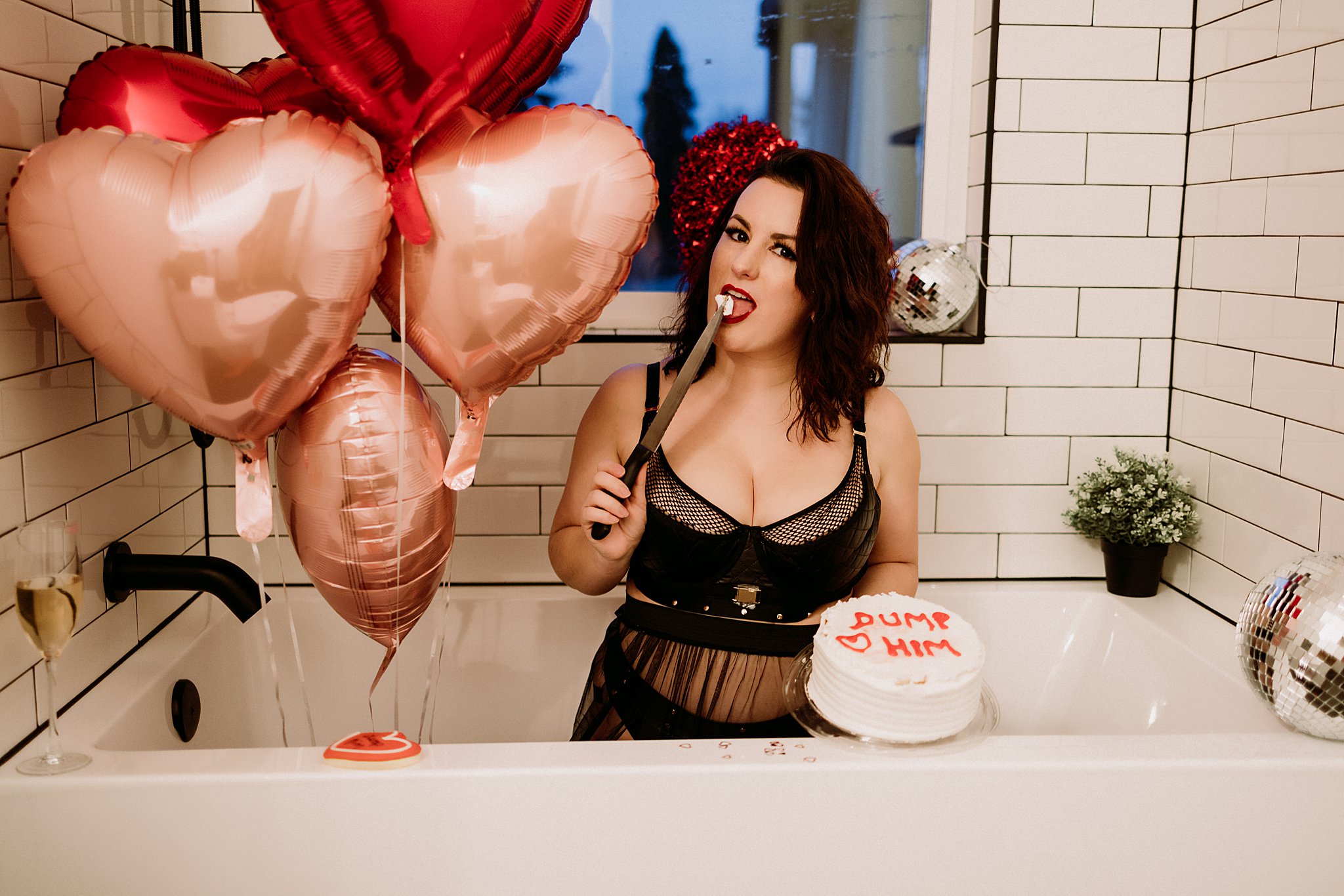 8x8 Standard Album with 10 images
8x8 Luxury Album with 25 digital images
25 digital images
11x14 Metal Print
Retro Viewfinder
* some products might not arrive by Valentine's Day
8x8 Standard Album with 15 images
15 digital images
11x14 Calendar or Playing Cards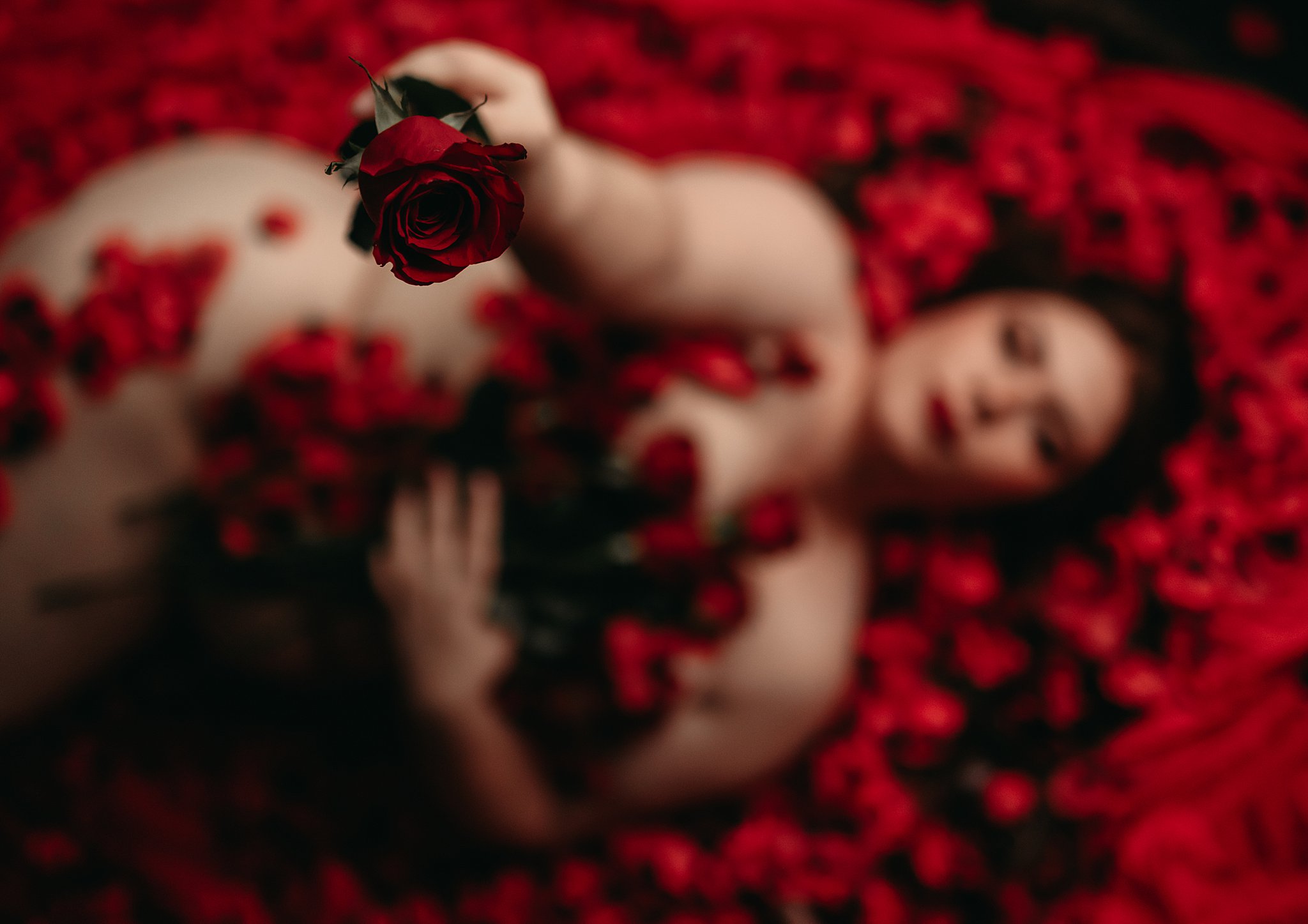 All of your images as digital files.
16x24 Metal Print
Complimentary Session Fee towards a full session in 2023