Booking a boudoir session can sound intimidating if everything you know about is that some girls want to do sexy shoot.
It is so much more than that! It's empowering, fun and most of the ladies actually do it for themselves, and not just a s a gift for someone.  If you're considering it, chances are, you already have your own reasons, but there may also be some great reasons you haven't yet considered.
If you're still on the fence about scheduling your boudoir shoot consider these key reasons for moving forward with the shoot.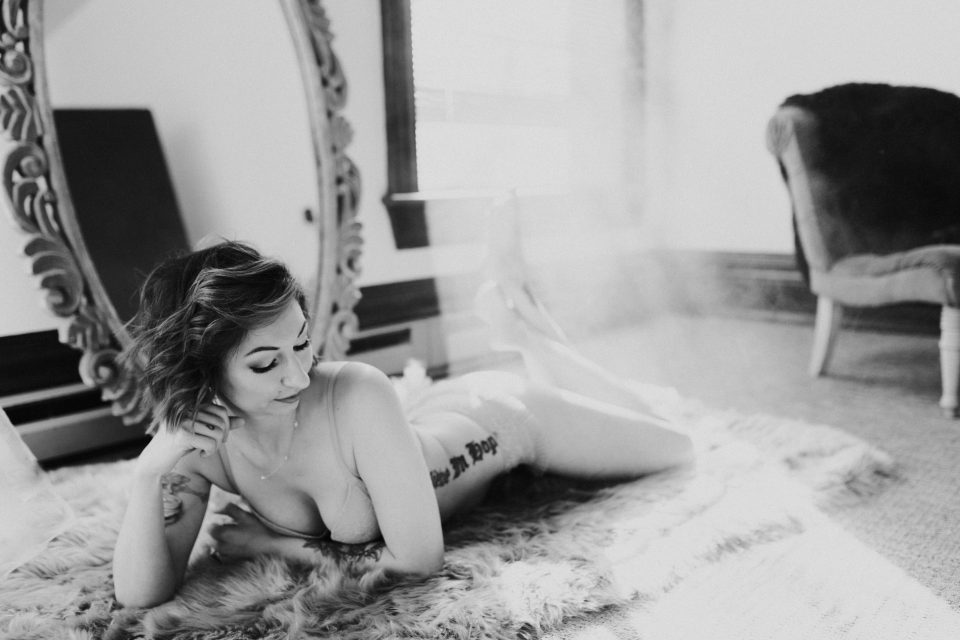 1. IT'S A FORM OF SELF CARE
Think of it as a form of self care. Stop getting stuck assuming that self-care means sitting around in your oldest pair of pajamas, scrolling through the channels on the television. Boudoir session is a self care in a way that you get to be bold. When was the last time you've done something for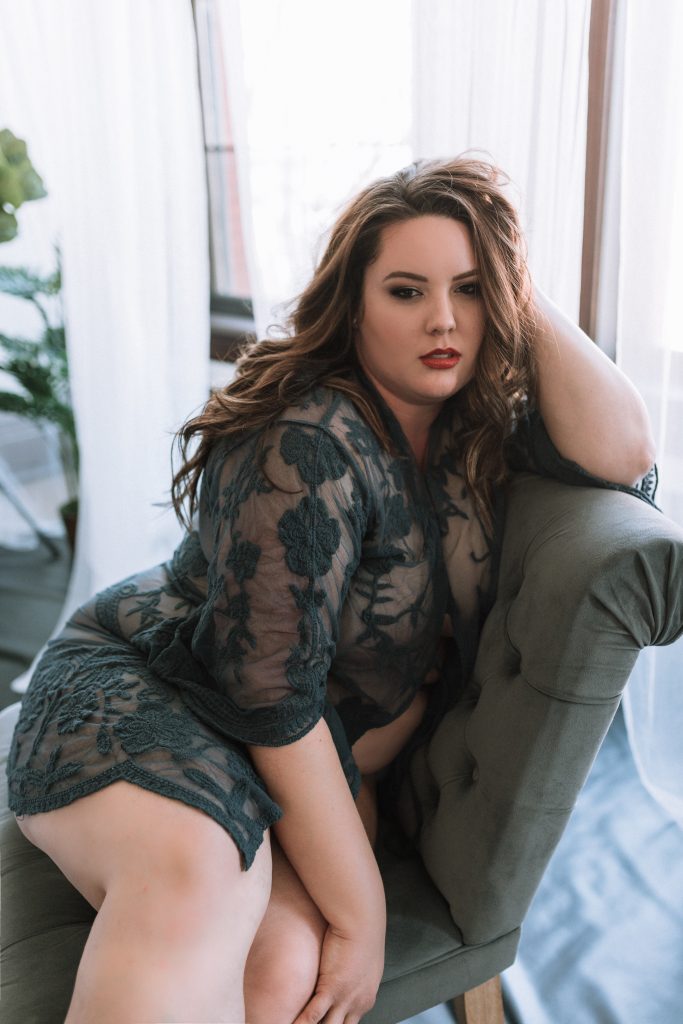 the first time? Get out of your routine and do something you've been DYING to do. Remember those boudoir pictures you came across on Pinterest? Or the ones your friend's sister told you she did for valentine's day last year. Schedule a boudoir shoot but this time do it for YOU! Discover how it can change your perspective on what self-care really is.
2. YOU'LL LOOK AND FEEL AMAZING
There's something special about dressing up and looking your best. It makes you feel spectacular: like you can take on the world.
Boudoir session comes with professional hair and make up and you get to dress up in fancy lingerie and dresses – it's a girly time in best form. You'll be able to look back on your portraits and remember feeling that beautiful any time you want. Every woman is beautiful, no matter what her age or her circumstances—and that includes you! Sometimes, however, life drags us all down. It may become difficult to see your beauty due to scars—inside and outside—life changes, and other circumstances.
During your boudoir shoot, you'll get the chance to experience your unique beauty anew. Even better, you'll get to take your portraits with you, so you'll be able to remember those incredible moments for years to come.
3. BOUDOIR SHOOT IS A PERFECT GIFT
It's such a fun and daring gift for your significant other, but even more for YOURSELF.
You will be able to look back at those photos 20, 30 years from now and be proud of your body and your bravery for doing something so bold.
And at the same time,  being able to gift beautiful album filled with your hotness is such a good way to surprise your loved one on a very special day such as anniversary, under a Christmas tree or for Valentine's Day. Those portraits also make the perfect gift for a spouse or significant other who is forced to be away due to deployment, work, or other obligations: a great way to keep you a little closer on those long, lonely nights when you're separated.
4. IT'S A GREAT EXCUSE TO BUY THAT LINGERIE YOU ALWAYS DREAMED OF!
Let's be honest, we all see those amazing, sexy, sultry pieces in commercials or on display in a mall and we want it. It's beautiful, but where are you going to wear it?
Before your shoot, you'll have the chance to go on a fun shopping spree just for you. Taking a look at all of those special items you usually walk right on past when you're at the store. You're well overdue for a splurge—and you deserve it.
If  lingerie is too fancy for work, it's perfect for your boudoir shoot!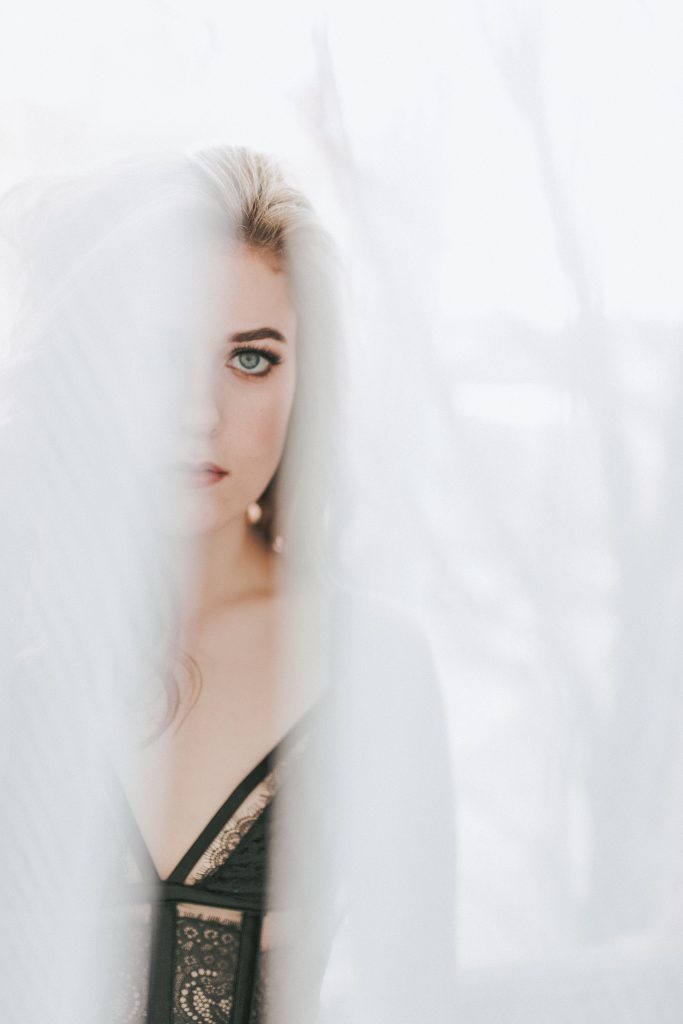 5. BOUDOIR SESSION IS FOR EVERYONE
Very often women think boudoir is only for models or girls who are size zero. They think you only do it when you are blushing bride and as a gift for future spouse, but that is so wrong!
I have clients who are in their sixties and clients with incredible curves. Women who struggle with their self image and want to change that by doing a shoot and women who are proud of their bodies and want to remember that.
New moms celebrating post partum bodies,  girls who are showing of their new tattoos, women who went through break up and they are owning their sexuality..
Younger or older, thin or curvy – boudoir is for you and perfect lighting, posing and wardrobe will showcase your unique beauty.
6. CELEBRATE CURRENT YOU, THE "YOU" YOU ARE RIGHT NOW!
Don't put your life on hold because of how you feel about your body. Life is happening right now. You are beautiful right now.
"I'll go in when I have a chance to tone up my least favorite body part." "I need to take care of my hair first—it's such a mess!" There are always reasons to put off your boudoir shoot. And chances are, you'll always be able to find something about your body to complain about. Here's the thing: the "you" that you are right now is well worth celebrating. You are gorgeous, special, and have a smile that lights up the room or a come-hither look that will tug on your special someone's heartstrings. You deserve to celebrate it.
I know you want to lose those 10lb and I know that maybe you are not your best self these days, but that is exactly why boudoir session will be so good for you.
You get to see how gorgeous you look now. With those 10 lb "extra", with those few wrinkles…. don't let this phase of your life pass while you grieve for body you had 10 years ago.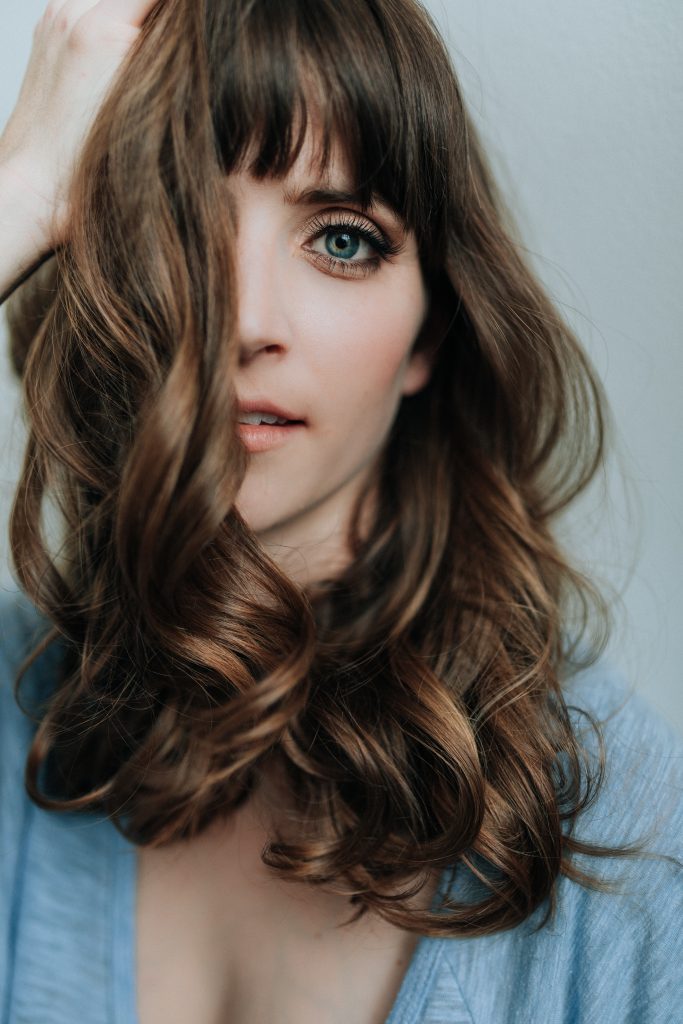 7. YOU NEED MORE PORTRAITS
Women, and especially moms, get stuck behind the camera capturing those little moments for their family. We don't like how we look at the moment and somehow years go by with us only having occasional, poorly lit selfie. Remember when you were little and your loved ones were showing you all the photos of your family members? Your kids deserve the same chance. Looking for photos of their mom years from now and finding only few does not have to a thing.
Boudoir session always start with few beautiful, elegant portraits. You will be able to share those with everyone and save them so YOU and your children can be reminded how gorgeous you are.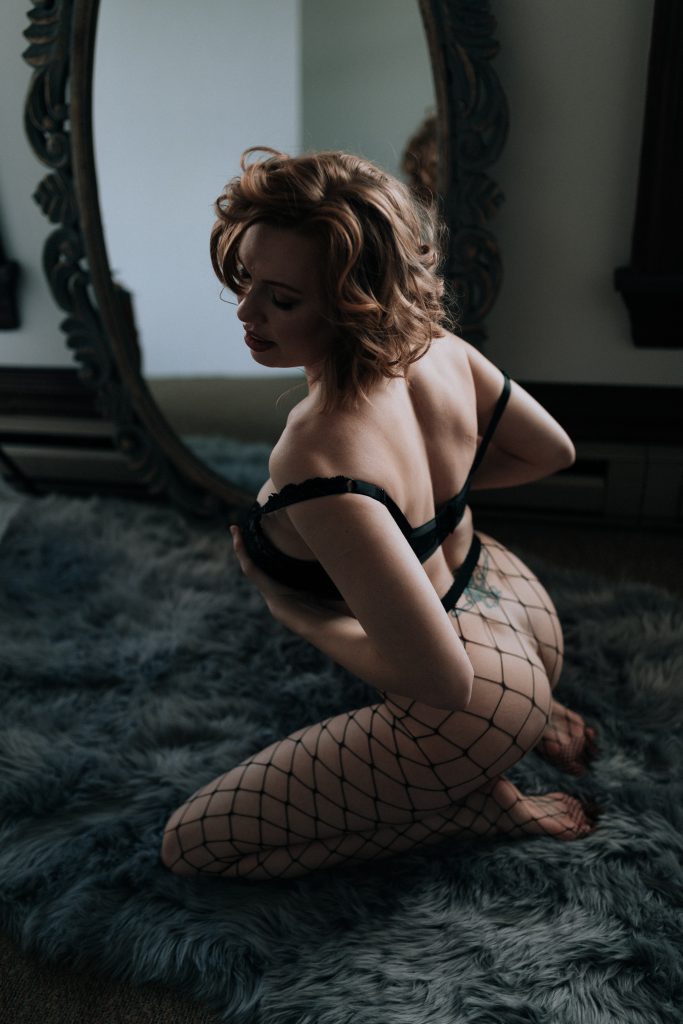 8. GIRLY TIME IN A BEST FORM
Ok, this is by far my favorite thing about every session.
We have mimosas (I won't lie, there were few sessions where we really took advantage of that), and girly music (think Britney and Backstreet Boys and some Beyonce from her angry phase). You will get pampered with professional hair and make up (just to your taste – bold or natural) and if you want to bring a friend/cheerleader she can be there to make you laugh and we can get those candid fun photos.
The whole shoot is designed to make you feel at ease and to give you experience you didn't know you needed. We can chat about serious topics too, but it's mostly very funny, easy and light time that will remind me of your early 20's and good, girly times.
9. CELEBRATING MILESTONE
Maybe you are getting married or divorced.
You're about to start trying for a baby and you want to capture your body before it changed (that's what I did and trust me, I am soooo glad because I am full blown differently shaped woman now).
You want to celebrate your 30th, 40th or 60th birthday and maybe you just want to celebrate yourself and how freaking amazing you are.
Boudoir session can be sultry or sensual, romantic or really really kinky. There is no one answer and one way to have your session done and it's all about you.
Do it for yourself.
10. YOU DESERVE IT
Hell yes!!
You get senior photos done and that is, for most women, last time when they do photo session just for themseleves.
Then you have wedding, and baby photos and family photos year after year. But what about you?
You as a unique, incredible, strong woman that you have become in years between your senior session and now? Doesn't she deserve to be seen and showcased?
Boudoir session is a way for you to own your femininity and for once, to be able to focus on yourself. Just because. Not because it's common. Not because others do it, but because you deserve to see yourself as a sensual, feminine goddess!

You deserve to be pampered, to both look AND feel your best. You deserve to have these incredible images of yourself, whether there's someone special in your life or not. Make your appointment today. You're worth it.
I can't wait to start working on you with your boudoir shoot. If you're ready to schedule your consultation or you have more questions, contact me today to get things started. This is an amazing experience, and I can't wait to share it with you.
XOXO,
Dijana