"You are under no obligation to be who people think you are.  Change, grow, rearrange yourself.  Free and beautiful things always bloom and spark with no holding back." ~ Charlotte Eriksson
Every boudoir session I have with clients is different. Some women want to do it as a gift for their partner, some want to celebrate a birthday and some want to reinvent themselves.  Transformation from your every day self to a new, badass self is my favorite thing to witness.
Regardless of the reason, it's always amazing to create art and see client's reaction once they get to see images.
I absolutely enjoyed working with Danielle and I am loving her photos.
Here is what she had to say about her session:
This experience- this moment – I remember very clearly! I was afraid my double chin was going to ruin the idea she had for this photo- or positioning my body like that – I remember taking a deep breath and thinking "what do beautiful people think?" ?? seriously!!!!!!!! How do they show confidence??? Why don't I know how!?!?
?????????
THEN I saw these photos …… I about died! No double chin – tummy doesn't look horrible…. I look peaceful …. I look comfortable…. I look beautiful!!!!!! I look beautiful!!!!! As I write this / show you this tears are falling from my face …. bc saying I look beautiful is something I've never said before – never thought before! I will always be so grateful to Dijana for capturing these moments!!!!!!! Because seeing myself as a beautiful mom…. wife …. human has been the most beautiful thing to ever happen to me!!!!!!
Thank you again friend!!!!! Thank you from the chunky girl deep in my soul that had never seen her beauty before! Thank you!!!!
It was true pleasure working with Danielle and Lacey who did her make up.  Transformation is amazing! (Check out some more transformations done by Lacey and other make up artists on my team) .
As a team we created incredible photos and had tons of fun!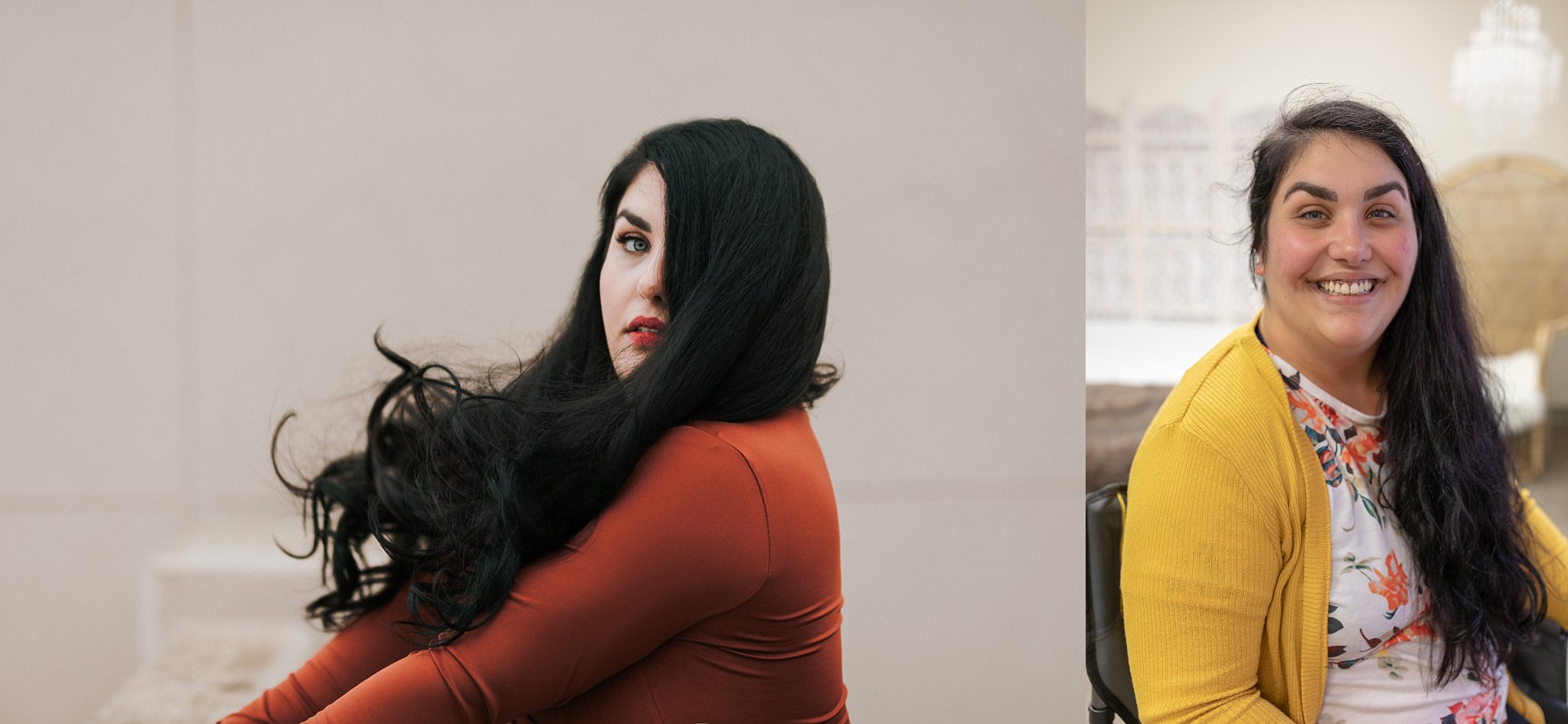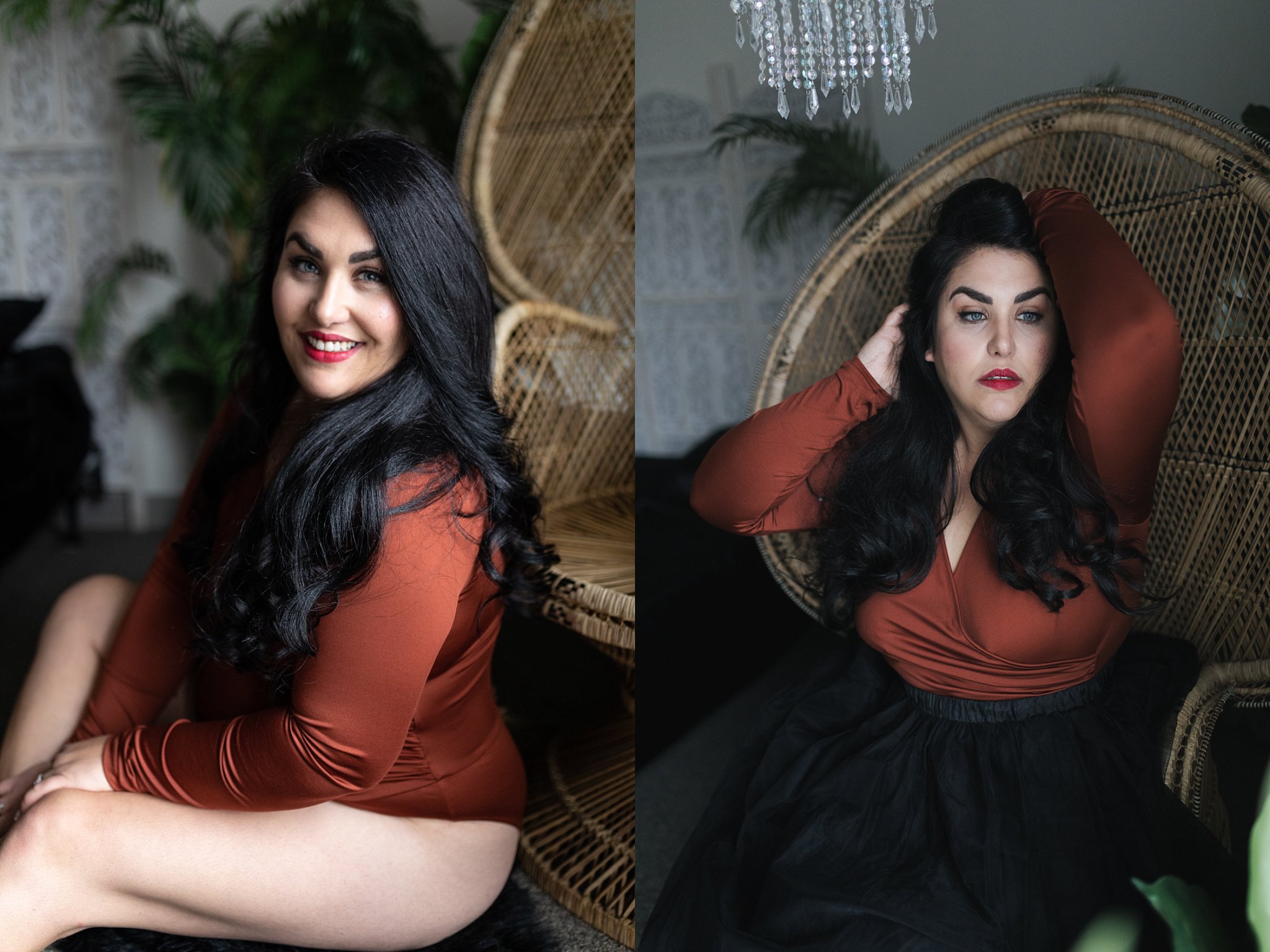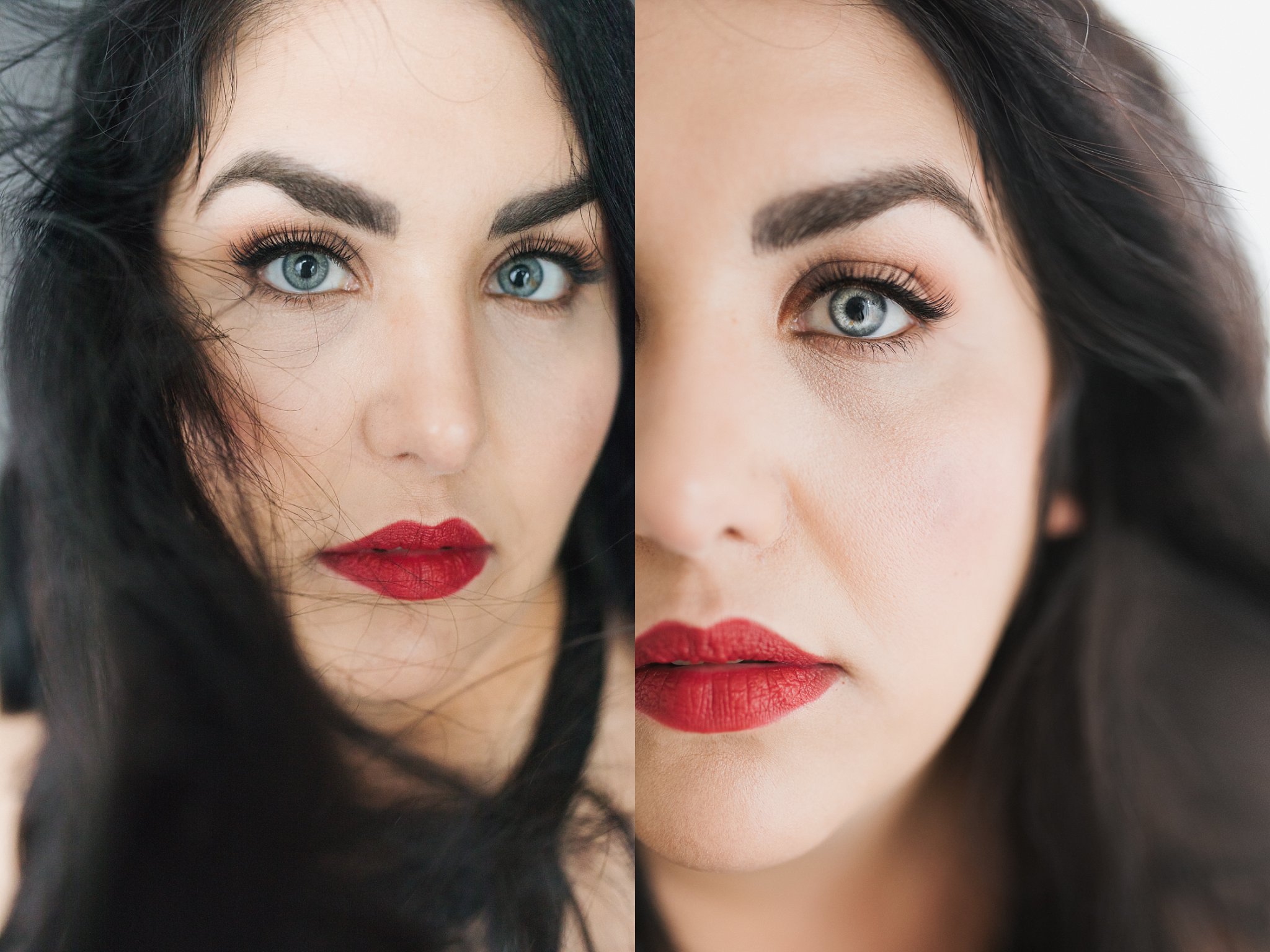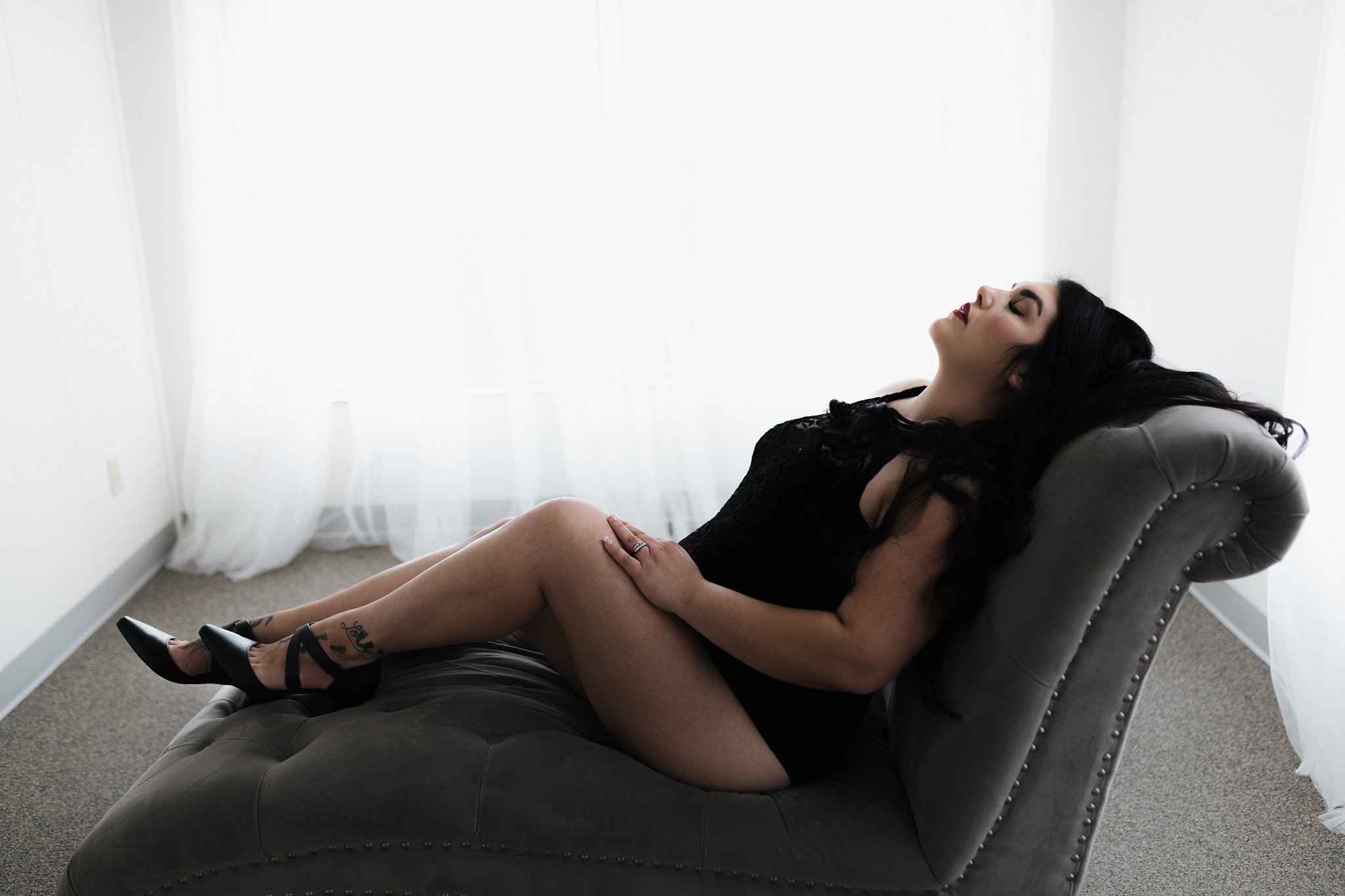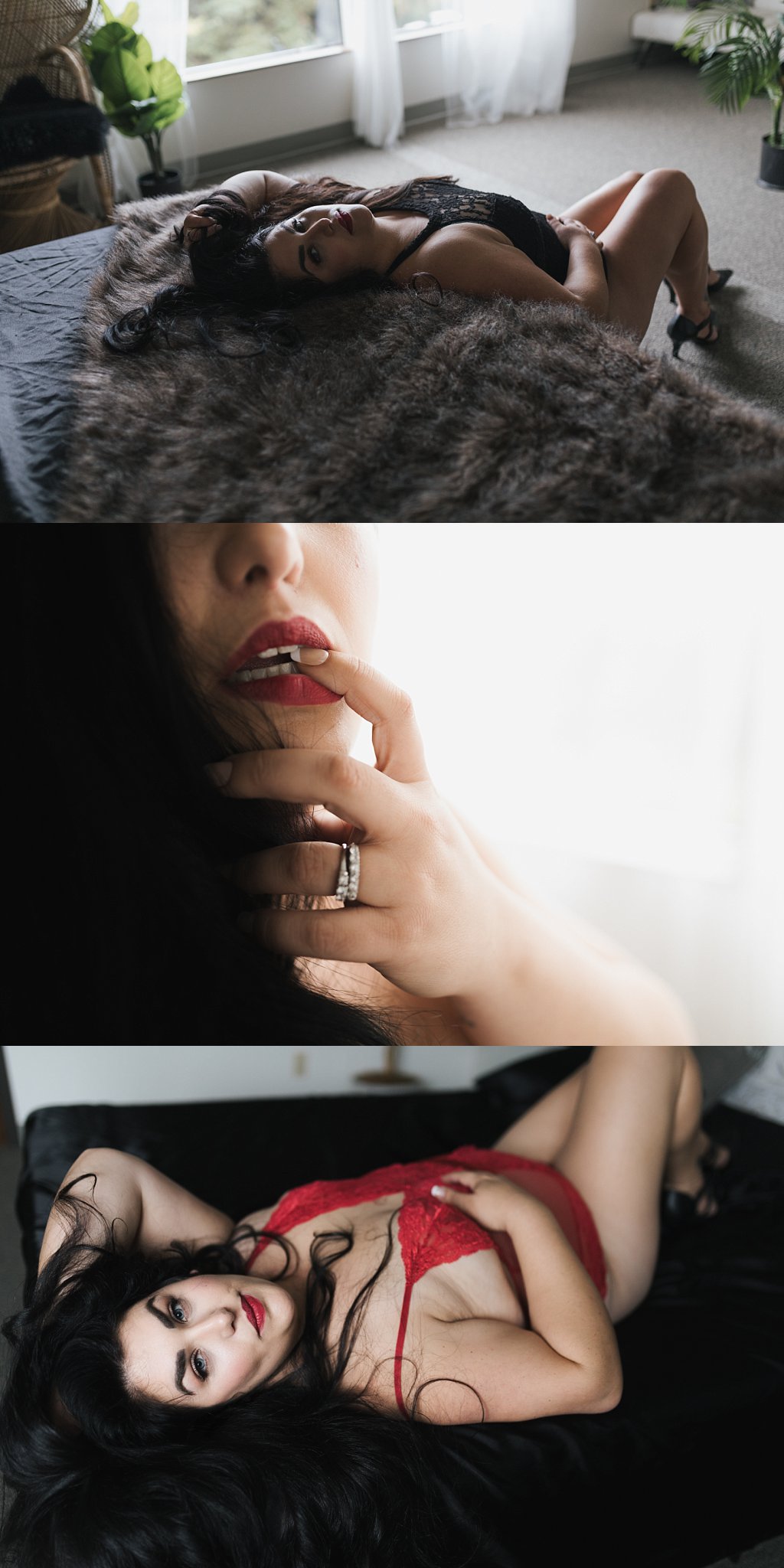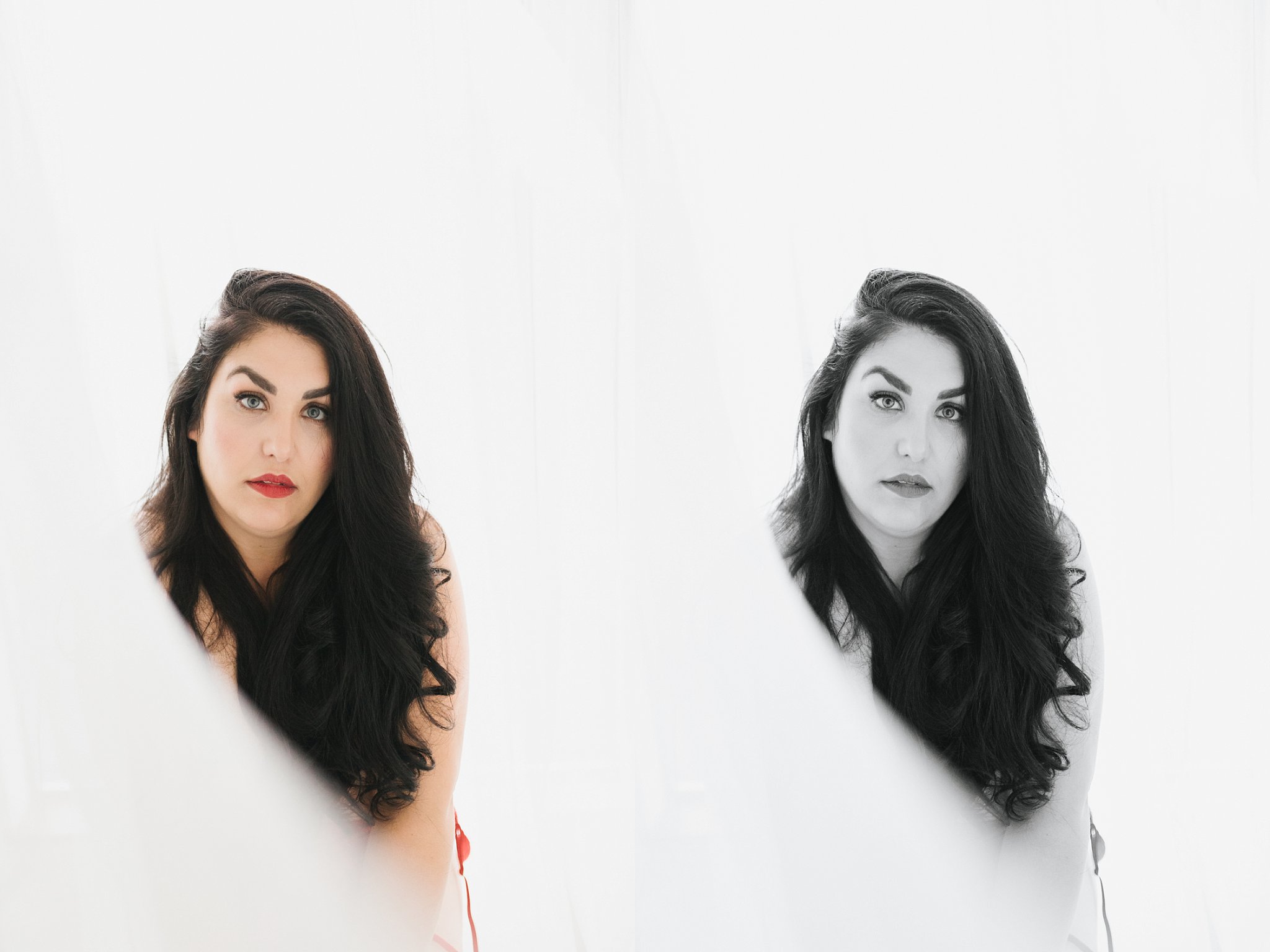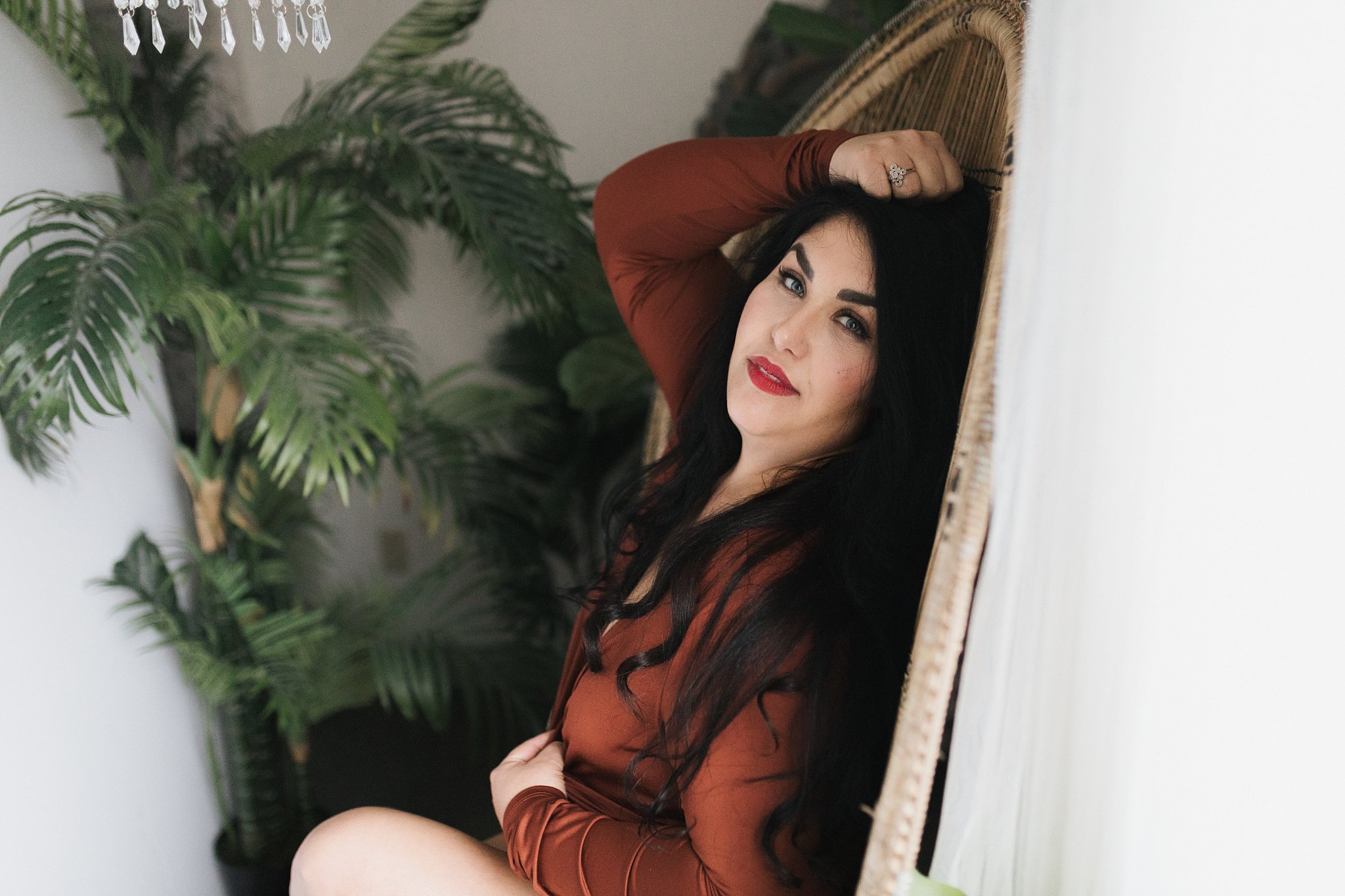 Wardrobe is mix of things from studio closet and things client brought.
Places to look for similar pieces:
You ready to be transformed and do your own session?
Let's do it!