I'm definitely using this blog as a reason to post some of my favorite, steamiest, patriotic 4th of July photos.
But first, Let's talk about outdoor boudoir sessions!
One of the most popular requests I get from clients is to go outdoors for their session. Sometimes "outdoors" means fifteen minutes up the road from our studio. Other times it means traveling to the Oregon coast, mountains, or a field of wildflowers off a hiking trail two or three hours away in Washington.
Makeup and Hair: Mariam Kazemi, Beauty and The Brush
Location: Kelley Point Park, North Portland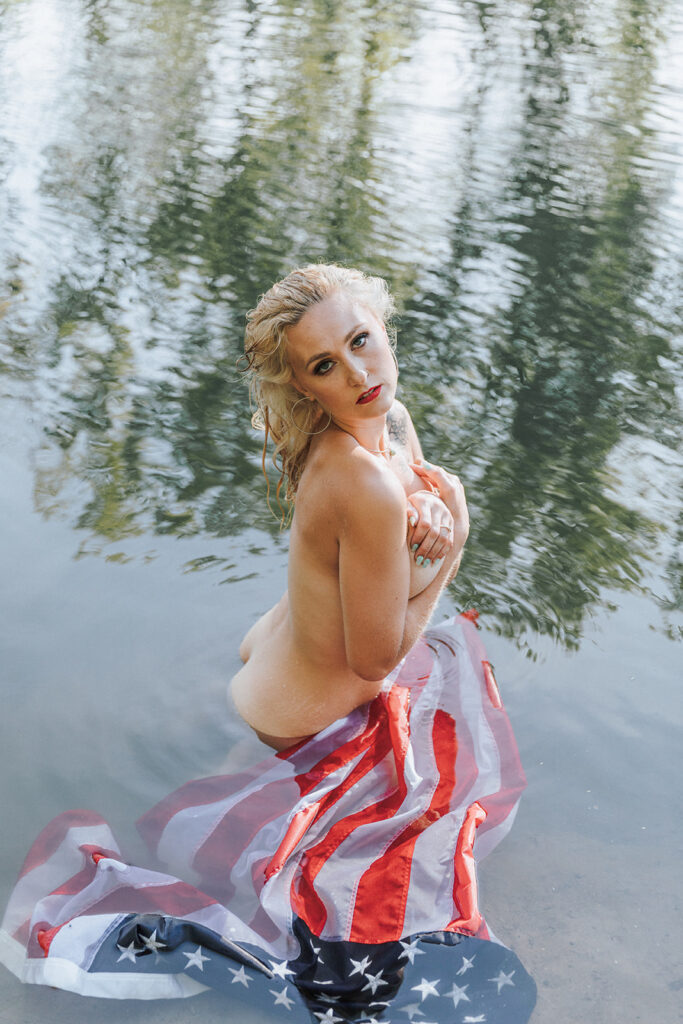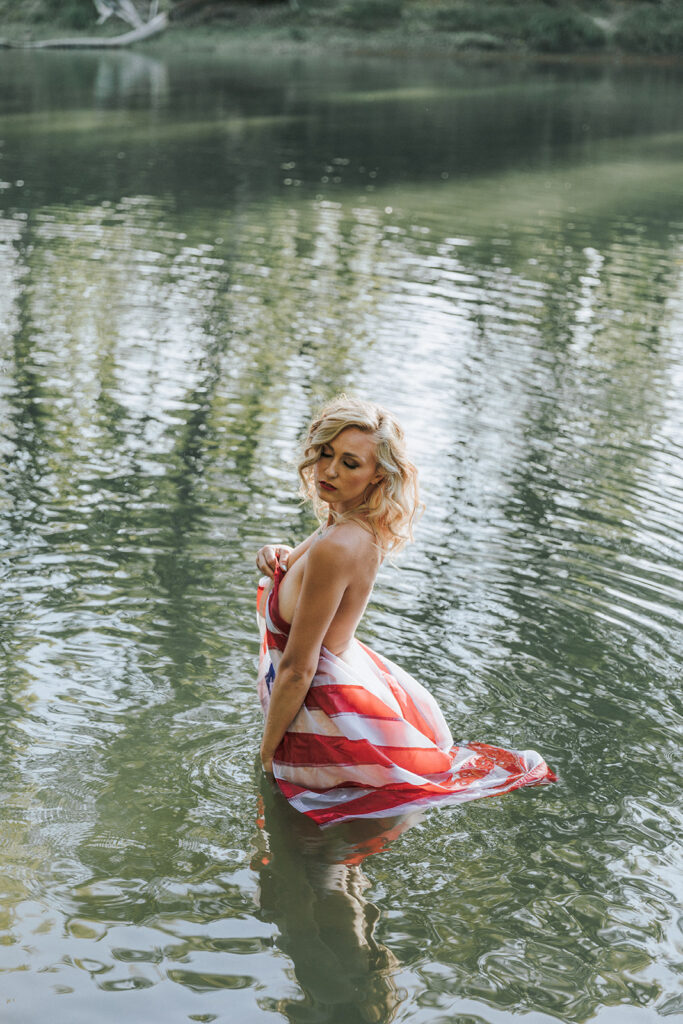 What goes into an outdoor session? First of all, we always start with planning well ahead of your session. Good planning is necessary to get the photos of your dreams. We need to consider aspects like time of year, prepayment and bonuses, location, wardrobe, makeup and hair, and applicable accessories. There is a lot that goes into your session with us, so it's always better to book well before you actually want to do your session!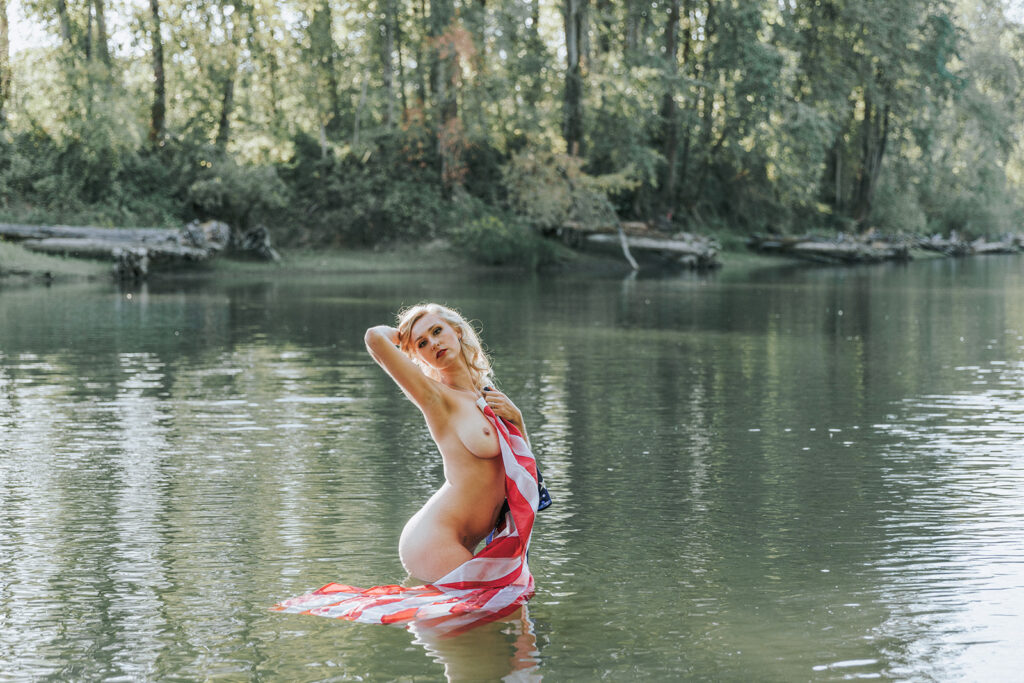 Regardless of location and the planning we do, all of these sessions have one thing in common… they are absolutely stunning! Because it's July and I live in America, it only makes sense to show off one of my favorite outdoor sessions! 
For Mrs. B's session, we started with hair and makeup in our studio located in Portland, Oregon. We then moved to Kelley Point Park in North Portland to shoot the second half of this session in water and sunlight. We stuck to light, bright, and calmly sensual themes to create an incredibly cohesive album for our client, which she loved!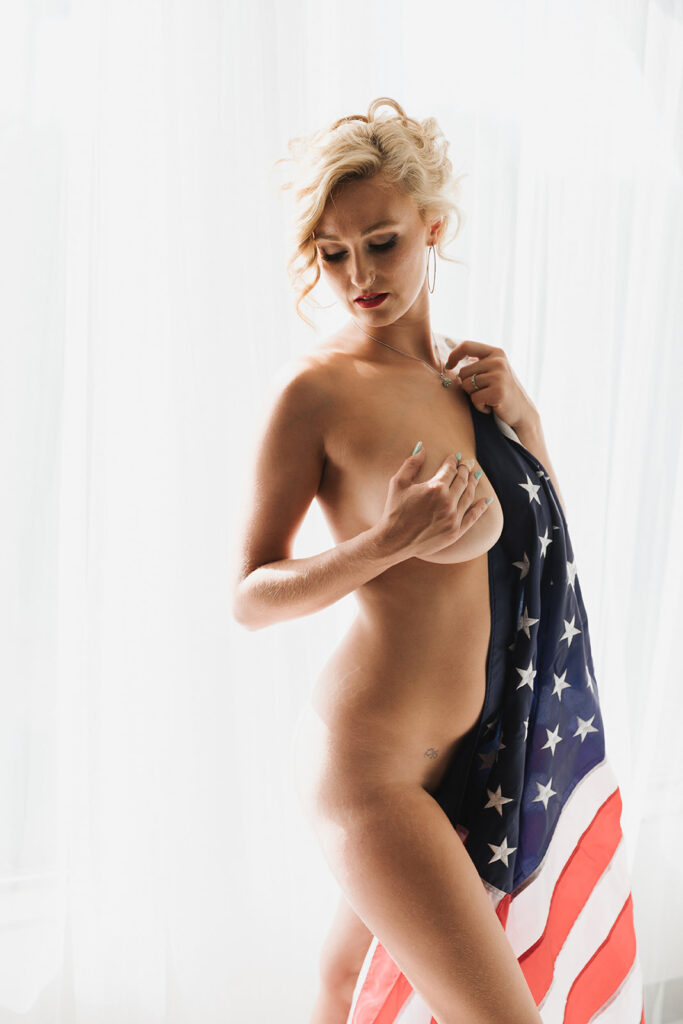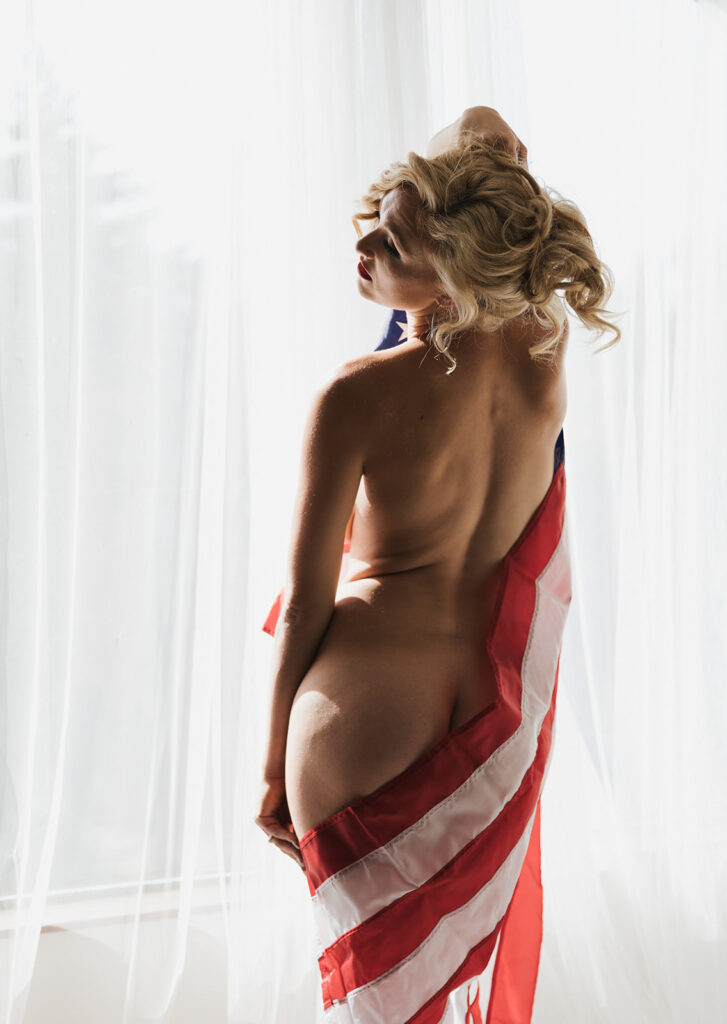 Happy 4th of July!
This outdoor session is still one of my favorites and I think about it every year around July! Are you're interested in booking your own outdoor boudoir session? Where would you go? 
Psst… want to see more work and be in the know? Follow us on Facebook, Instagram, and Tik Tok! Or join our private, online, female Facebook community, it's a blast! (Plus see even more photos!)