One of the most beautiful things about my job as a boudoir photographer is seeing the transformation in the clients attitude after their session.
In most cases potential clients message me or call me and share their story and their worries. They tell me what concerns them and what they need.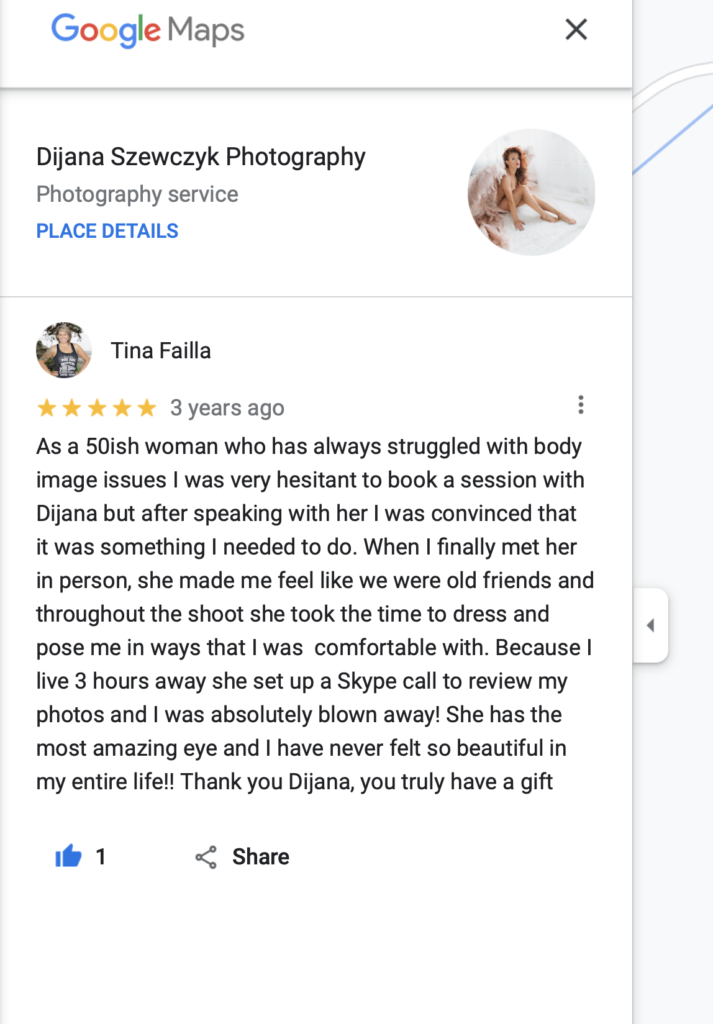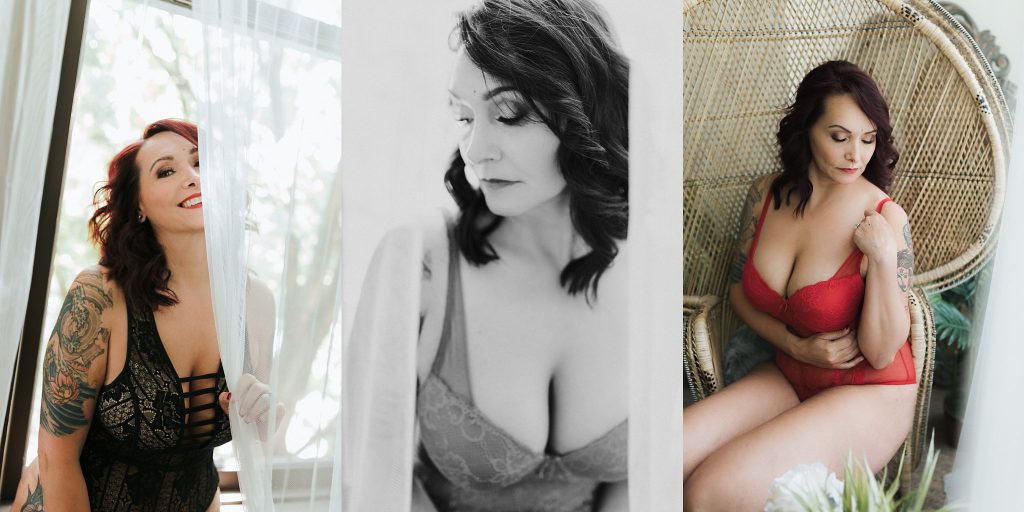 My experience with Tina wasn't much different. She saw a post I made on my social media and it grace her courage to reach out. I posted a photo from a session with one of my curvy clients and Tina felt represented. She saw the image of a women who had a similar built and age as she did and said to me " if she can do it, so can I!"
Later on Tina expressed how beautiful it was for her to see another "regular" women on her social media feed and it made all the difference for her.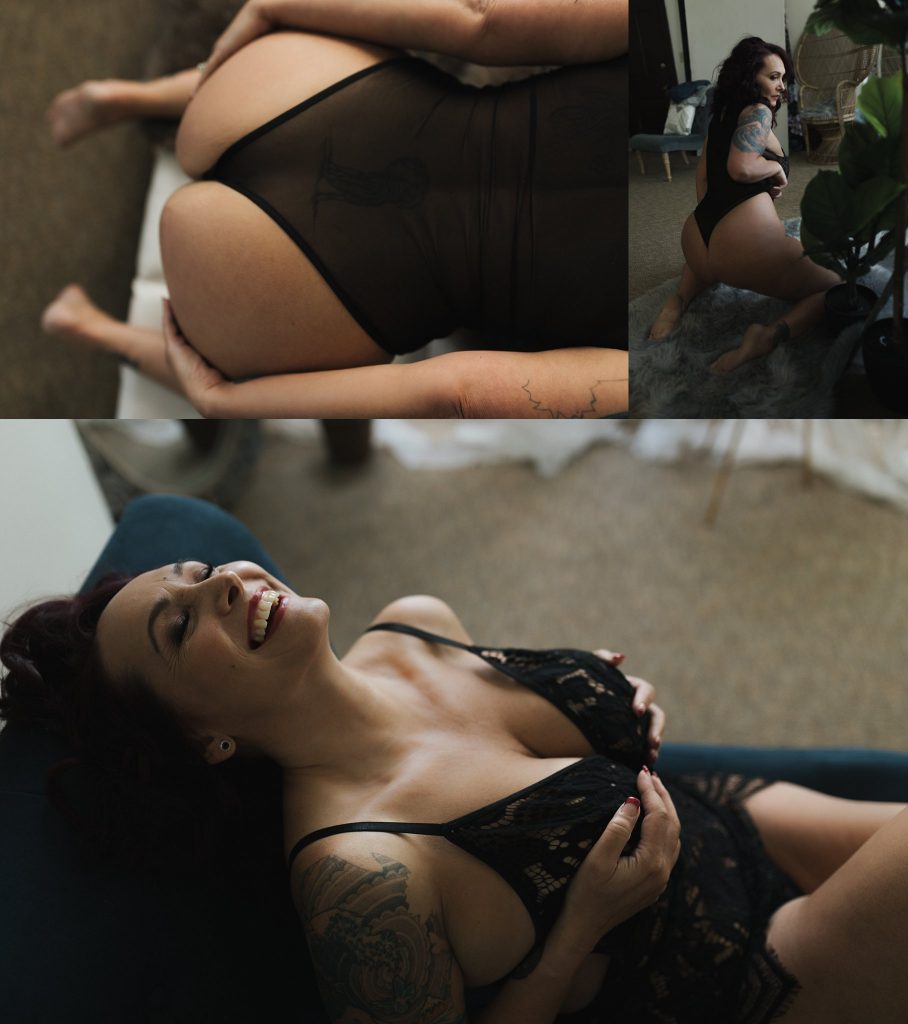 Being boudoir photographer is a delicate profession because you want to give a client wonderful, cheeky, fun and luxurious experience while respecting where are they coming from. If client is scared – you ease them into the session. If client is insecure – you listen and ensure posing helps with their insecurities.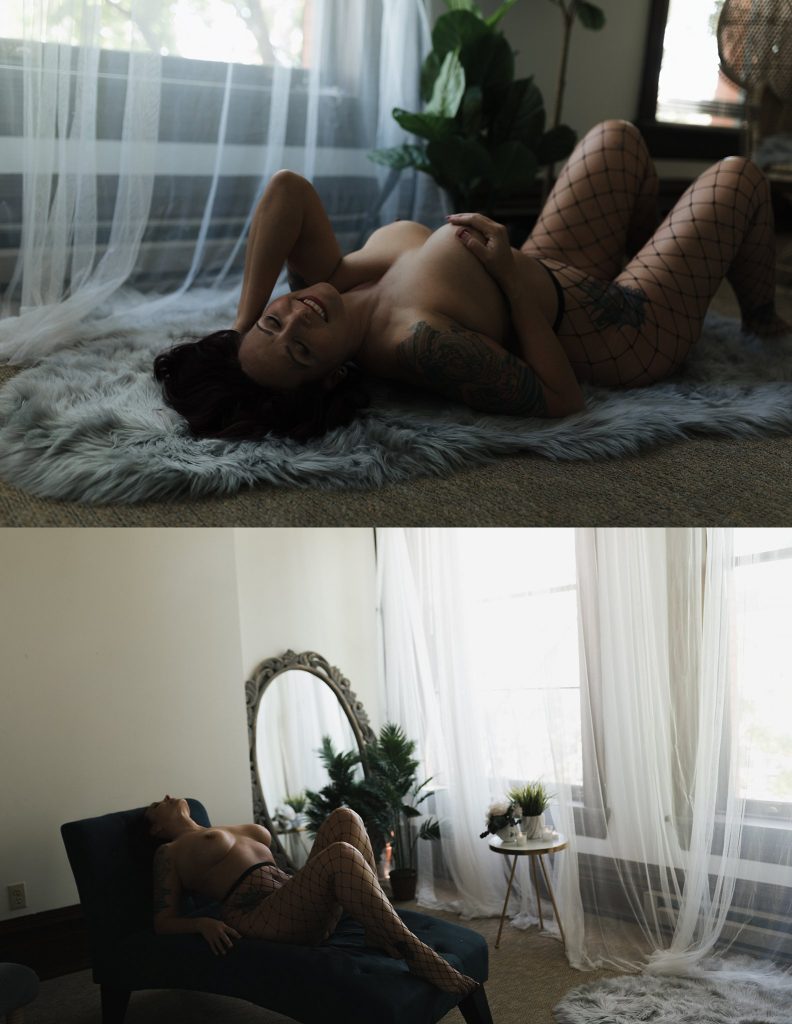 If client is doing a session for someone else – you make sure you give them plenty of images for that person while ensuring they are feeling cared for as well. Working with Tina was beautiful experience because she had her spouse joining for a part of the session. She had his support and between my team and two of them, we laughed, joked and did a lot of poses to ease Tina into the session. We started soft and feminine before getting into sultry and naughty. Her session was a perfect mix of everything and I loved seeing her face light up when she saw her images.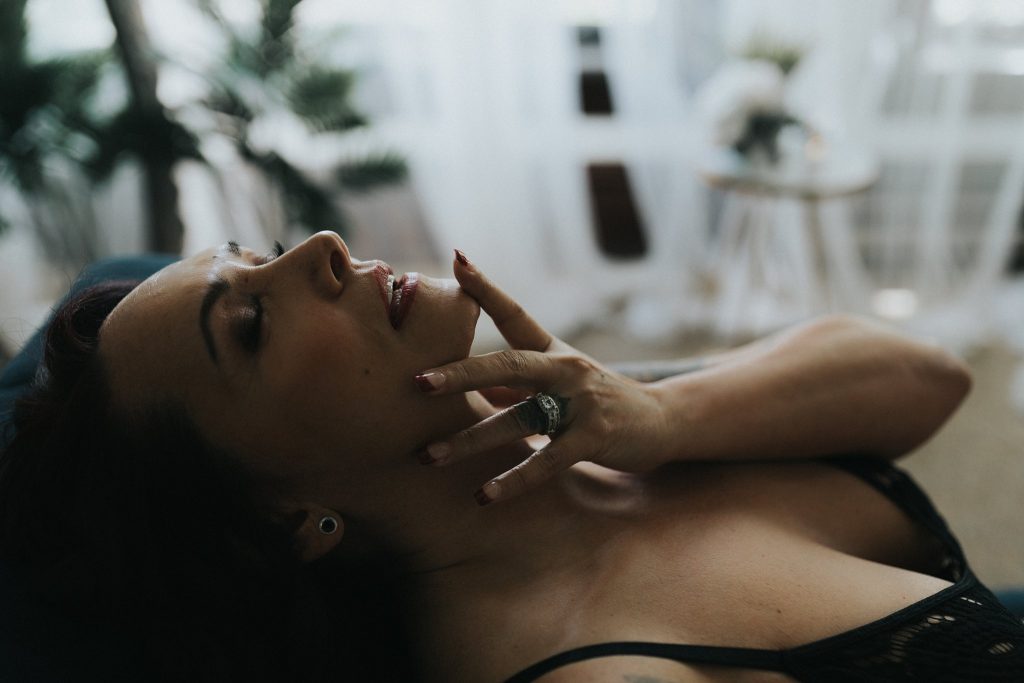 Tina was worried about the way photos will look and what if she doesn't like the result.
Well, let me tell you a secret.
Not only did she like them, but she booked her 2nd session on the spot!
She rocked both of her sessions with such ease and so much laughter and I will never forget how much joy it has brought to me working with her and being part of her journey.
Being a boudoir photographer I was able to be part of her journey towards a whole new life she is leading now – pursuing her dream of being a chef, and being a baddie and hottie even after turning 50 and that's what this is all about.