BEST NON-LINGERIE 5 THINGS YOU ALREADY OWN AND YOU SHOULD BRING TO YOUR SESSION!
One of the most common questions I get from clients once they book me is "what should I bring? What to wear for my boudoir session?" It's hard to know what photographs well and should you bring lots of stuff or only few, lingerie or not… It takes away from fun and excitement when you start worrying about these types of details.
Well, that's why you have me 🙂 Not only I have over 100 pieces of lingerie, wraps and props in studio in many sizes and styles, I also help guiding you in what to bring to make sure your shoot feels like YOU.  Upon booking you will receive lingerie guide that will tell you what styles to avoid, what looks good for your body shape and what photographs bad, but what if you just hate lingerie in general?
Perhaps you want to wear something different, but still feel sensual and stunning?
This list has 5 different sexy things to bring that will photograph amazing and you probably already have them in your closet.
1.OVERSIZED SWEATER
Sweater that is too big on you will photograph amazing. We can pull it off your shoulders, stretch it, move it and overall it gives that vibe of "girl next door" like you're not trying hard.
Pair it with knee high socks and cute cotton undies and you are good to go!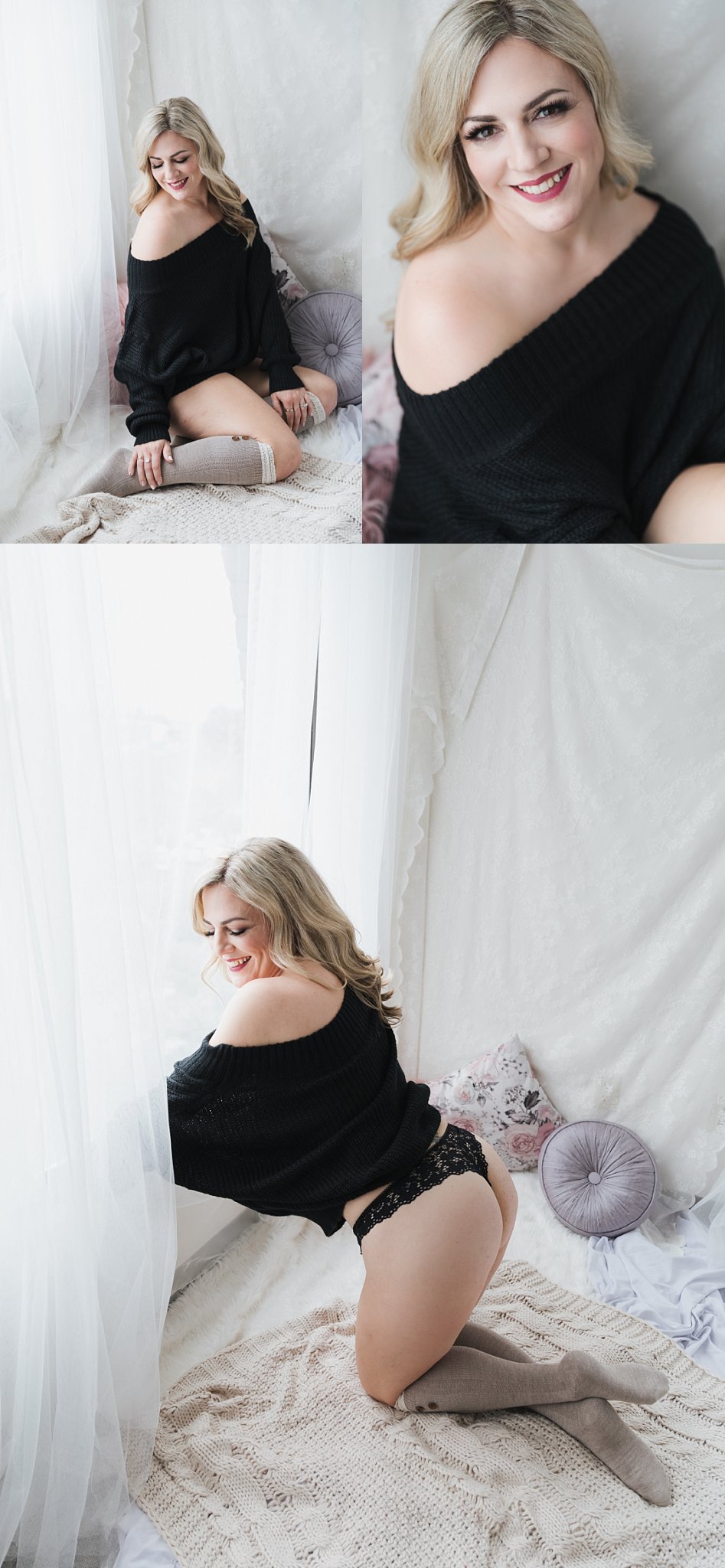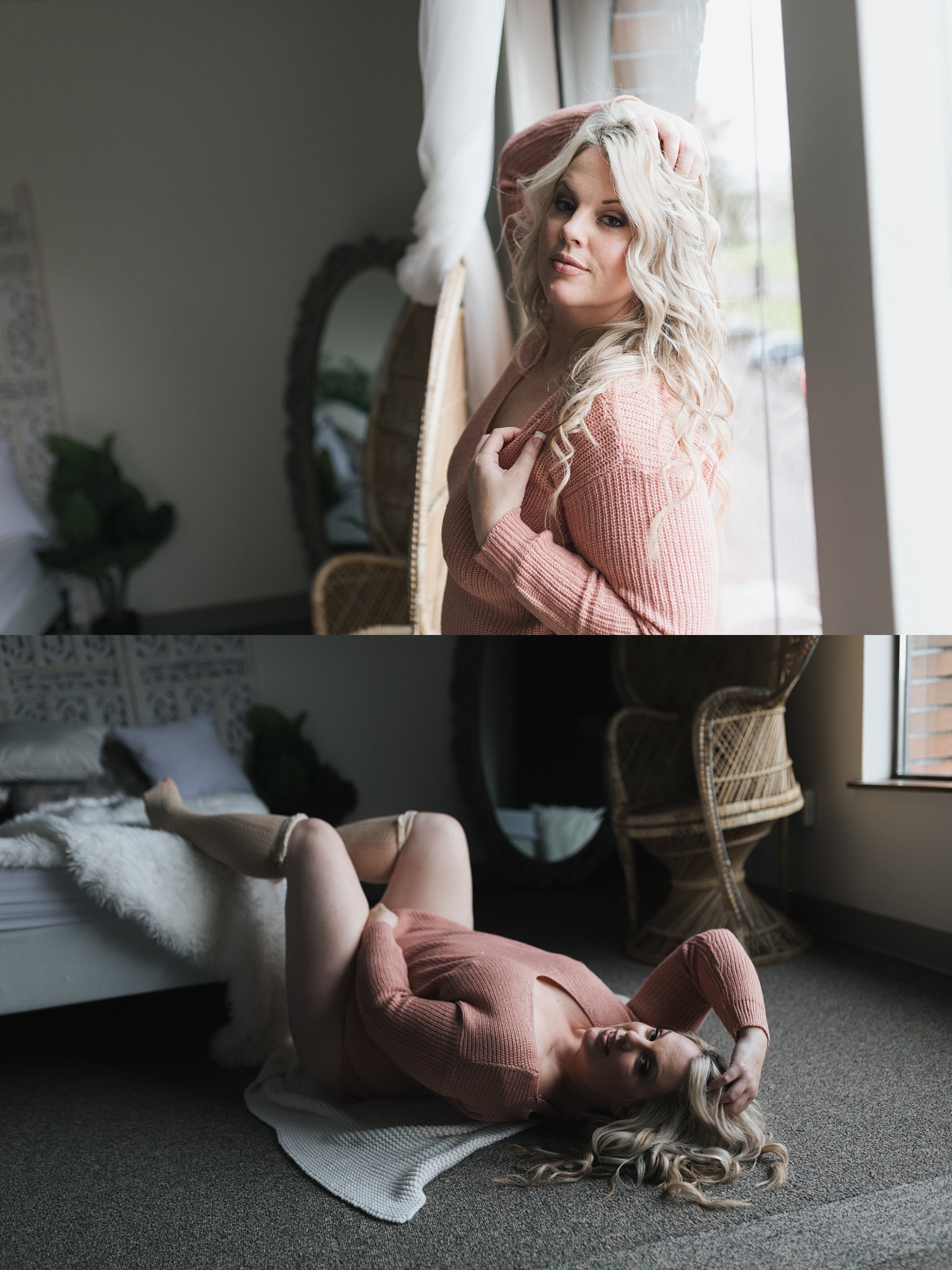 2. WHITE TANK TOP OR T-SHIRT
Something we wear every day can be super sexy too. With pulling and stretching we can create drama and if you let me, I might throw some water at you and we will do a wet shirt shoot and it will be smoking!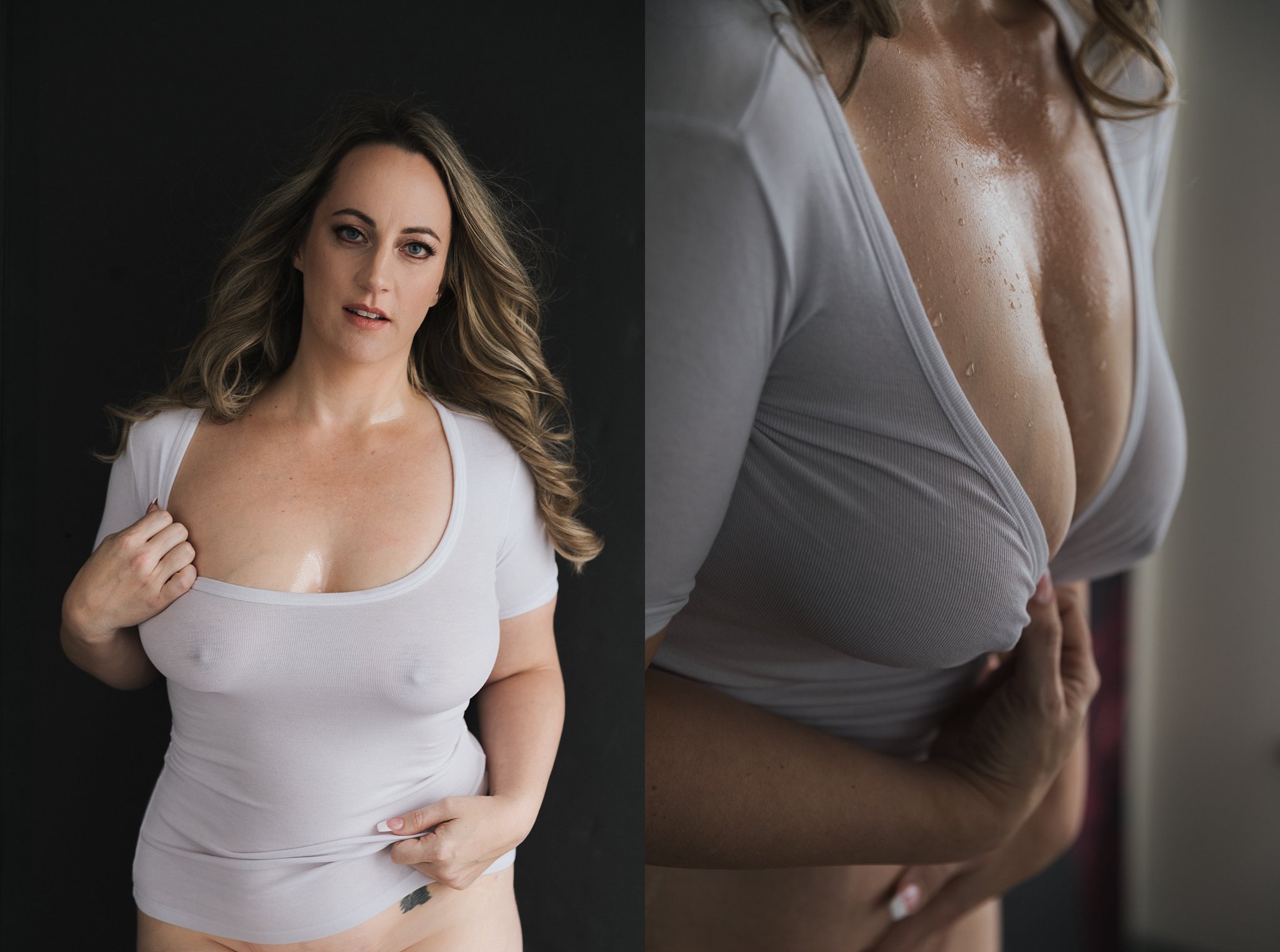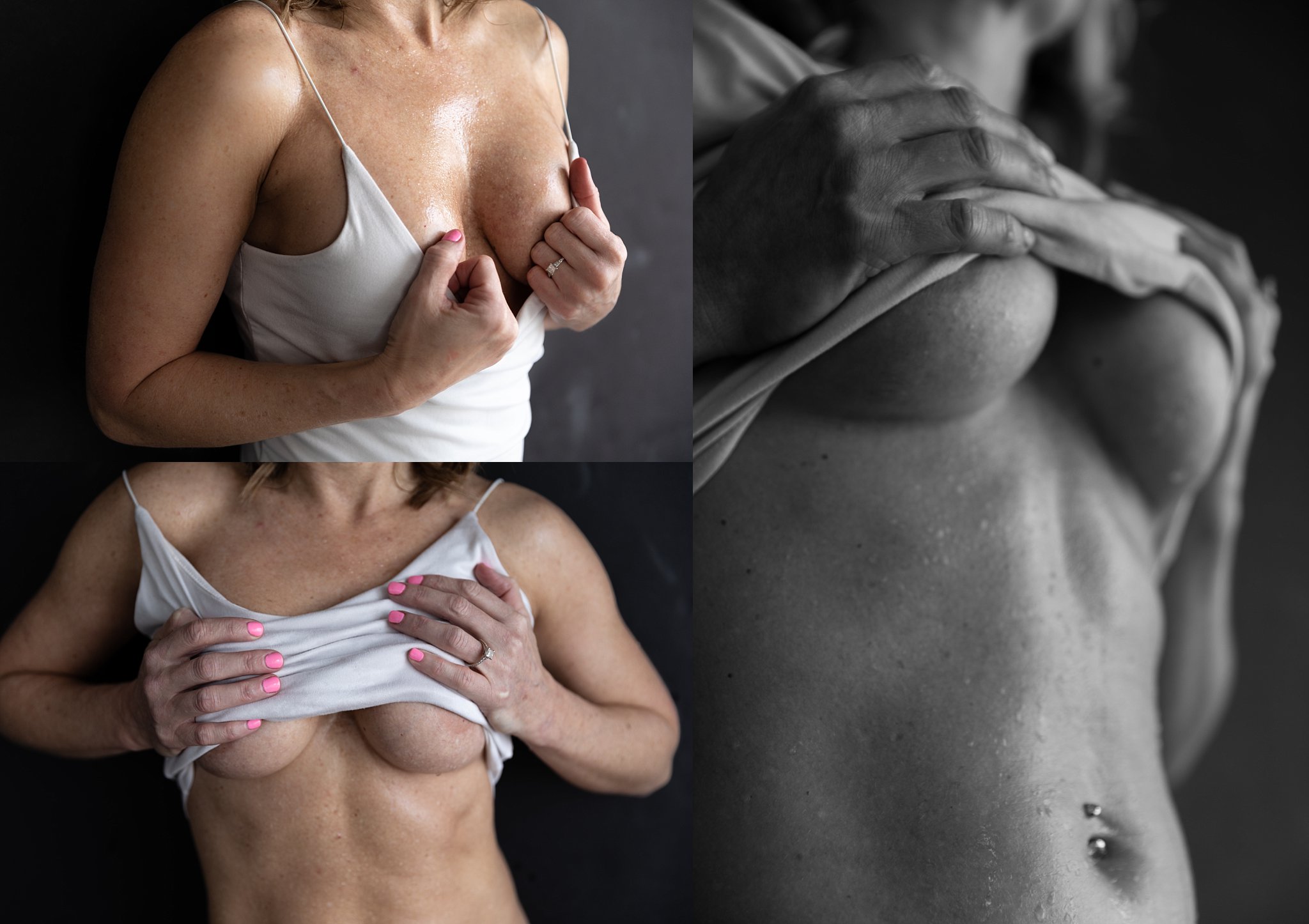 3. RIPPED JEANS
Jeans are underrated. When you're preparing for your session, you're not really thinking about your jeans as sexy – but they are! Super hot bra with partly unbuttoned jeans and super high heels – crazy good. Add a tank top from above or leather jacket..so many options for more modest look that can also look very risque with different posing and lighting.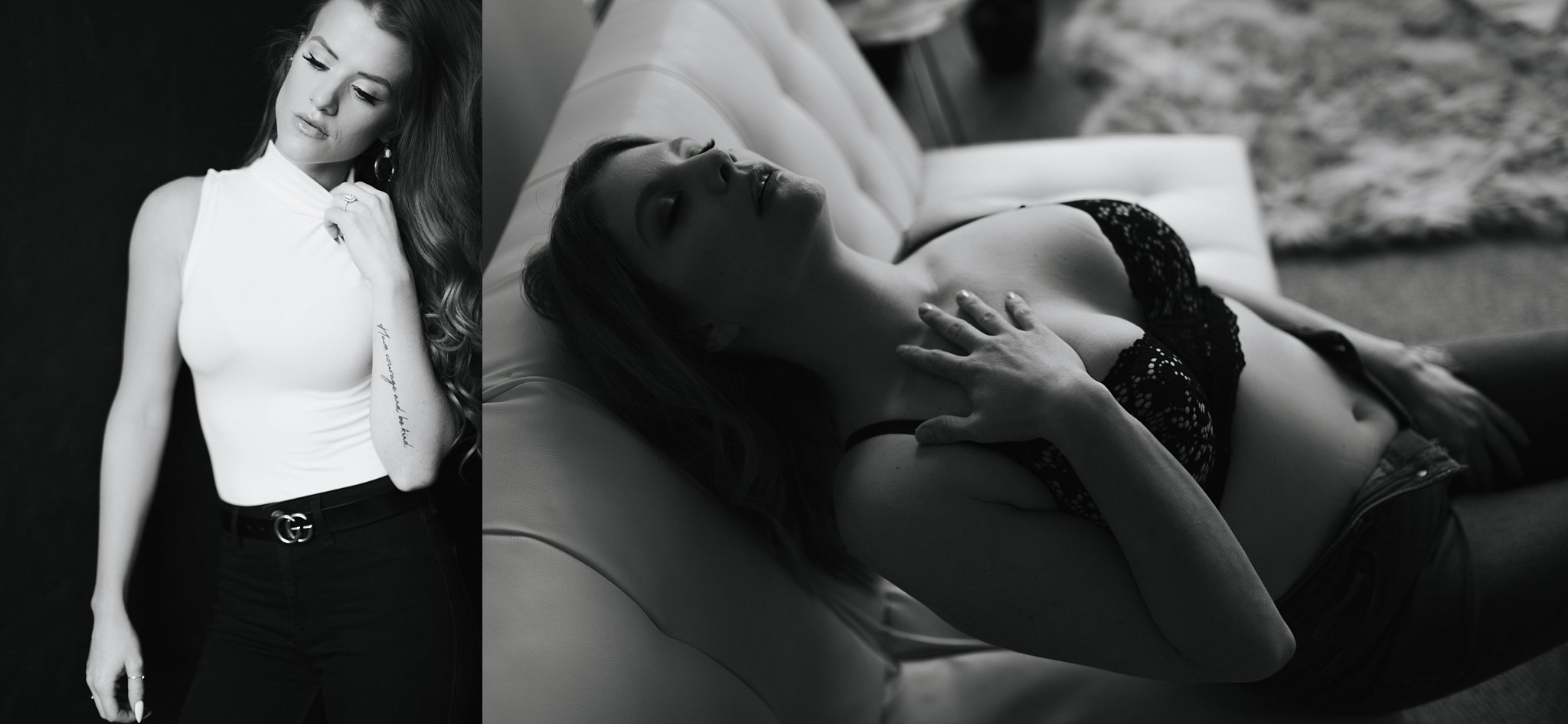 4. WRAPS, BUTTON UP SHIRT or JERSEY
Mix it up! I love mixing lingerie with everyday clothing such as wraps, button ups, jerseys, robes, etc to give your outfit a much more natural, less staged look. Sheer wrap can add some mystery to your look. Button up and jersey shirt can be borrowed from your significant other, or if you have your own even better!  Have fun with it and once it's mixed with good shoes, you are good to go!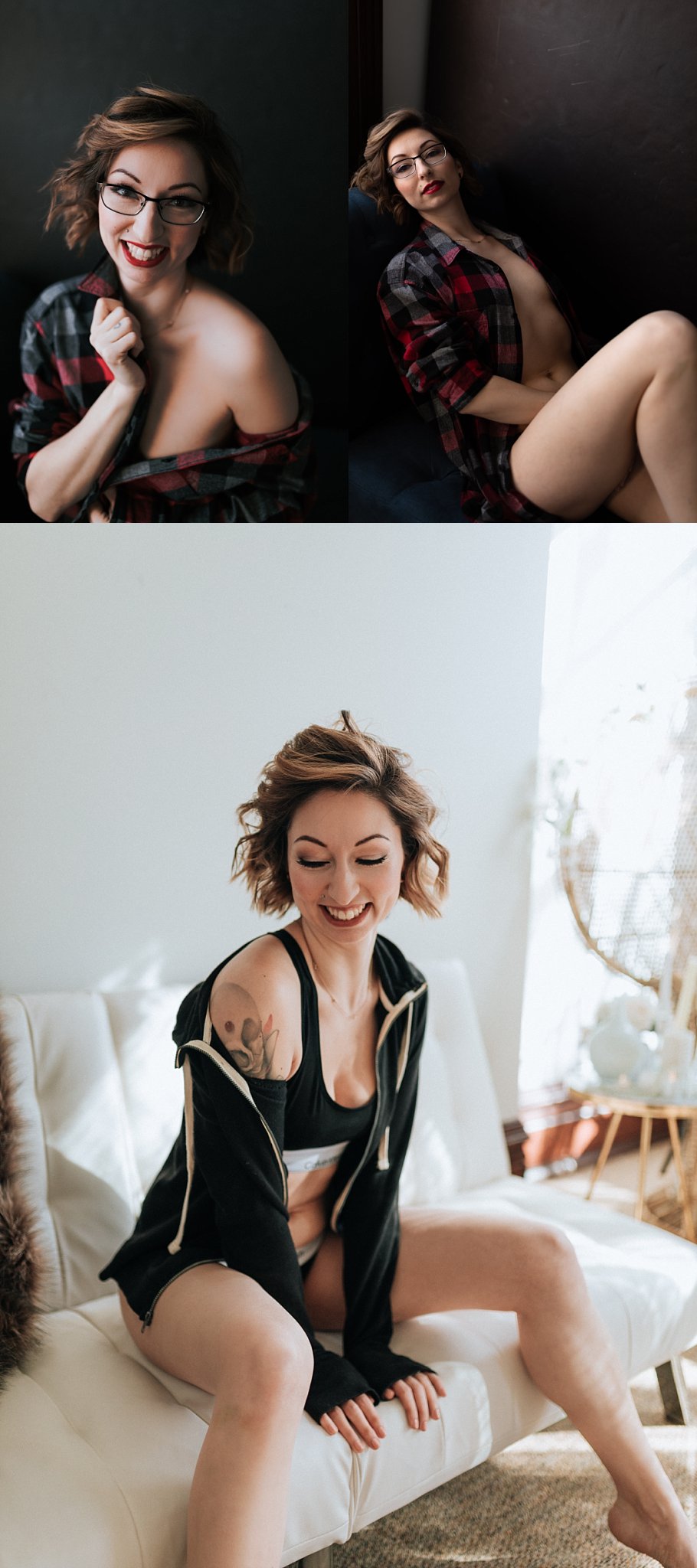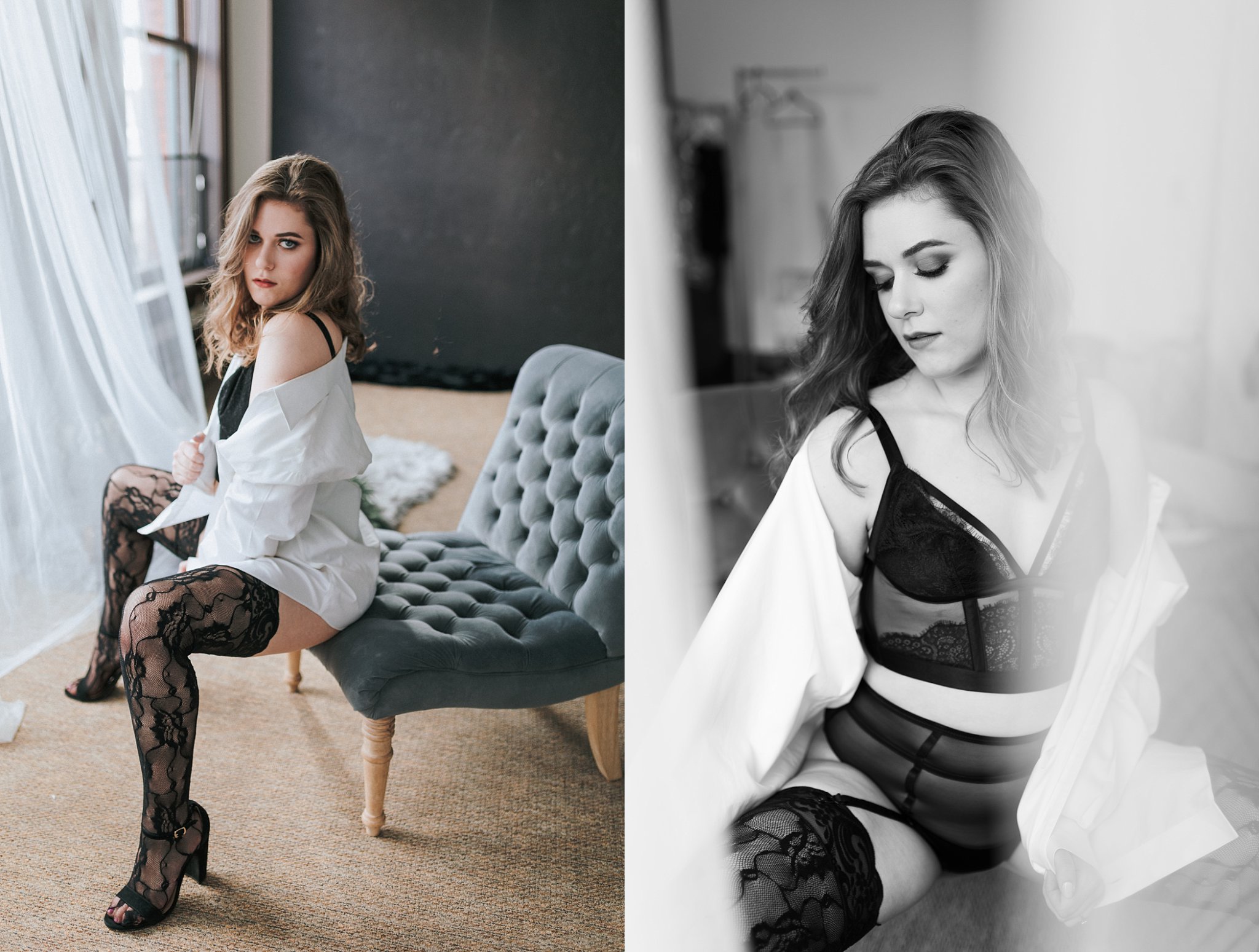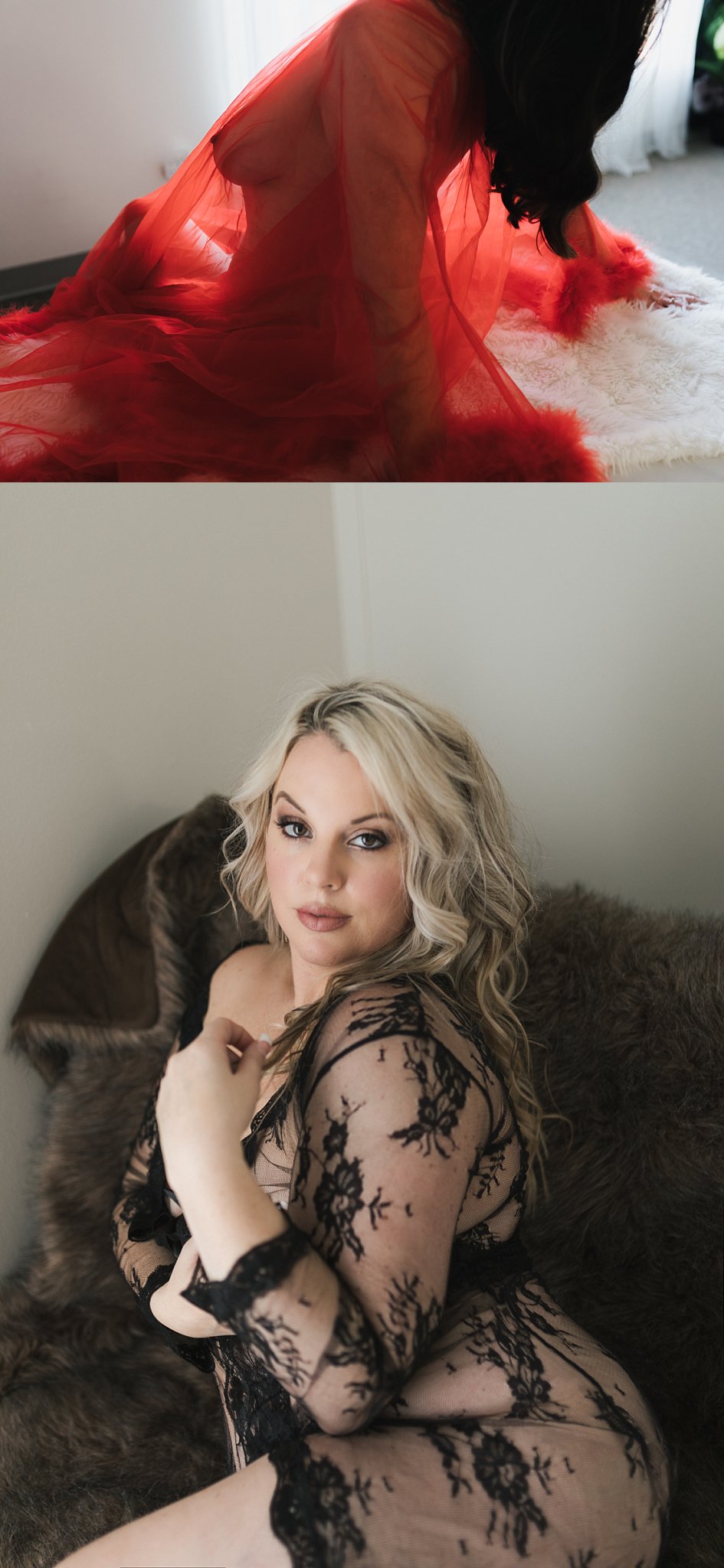 5.LEATHER JACKET
God yes. Seriously so hot. It helps creating very edgy look and again, let me throw some water on you and blow the fan super hard and we will have the best session ever.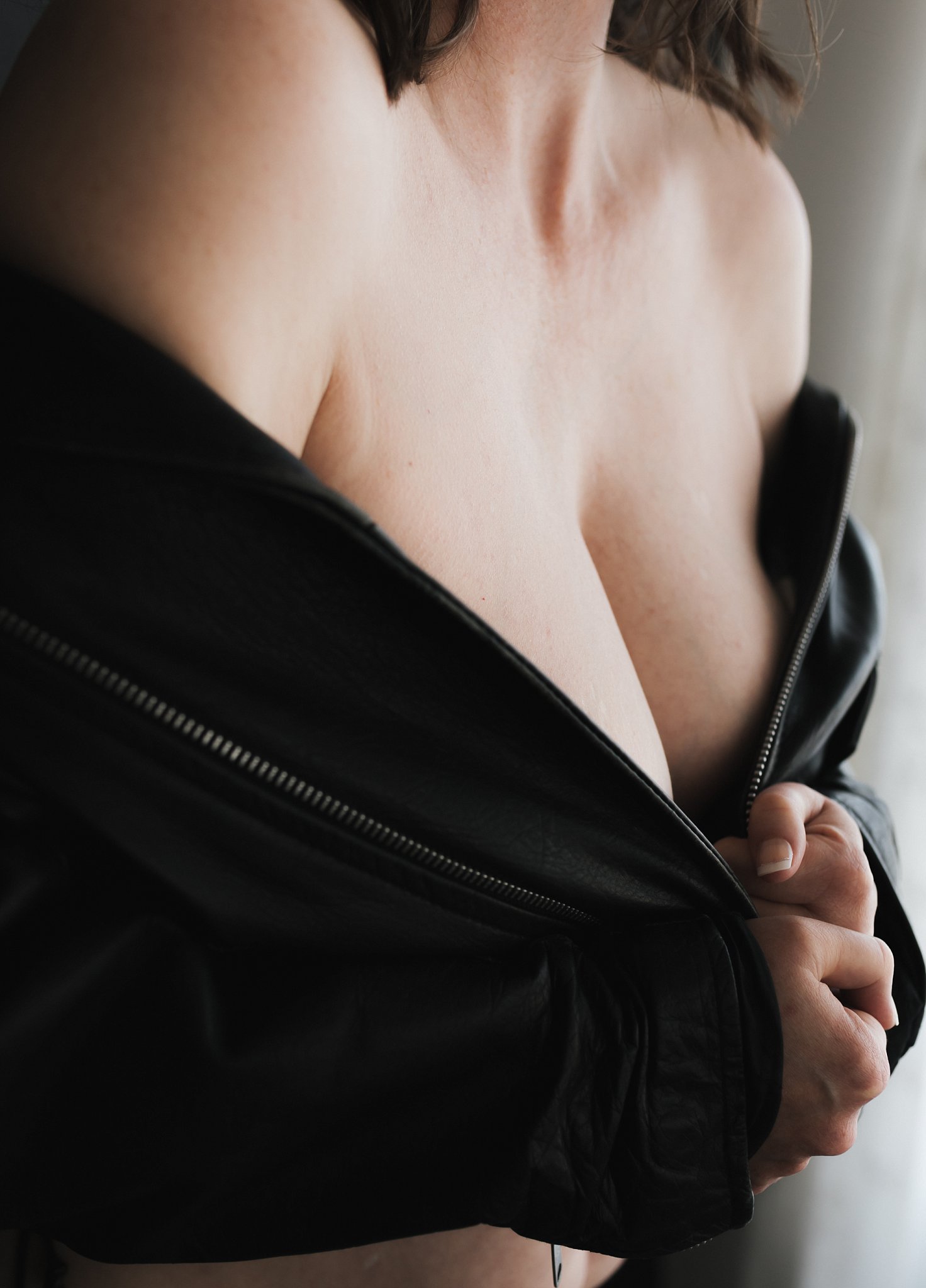 One thing I do emphasize all the time to clients is that it's all about you. You don't need to conform to what you think you should look and act like, what you should wear and poses you want to do.  Your boudoir session will represent you and all that you are, and I am here to guide you but not to tell you what do to and what to wear.
These 5 things + good shoes, unique jewelry, amazing make up and hair done by one of my amazing artists and you are taken care of!
Wardrobe pieces in this post are mix of client's clothing and stuff from my client wardrobe.