It's such a blessing to experience pregnancy and bringing a baby into your loving home.  Maternity sessions are always so fun to capture, but having a client who wants to celebrate themselves and their  bodies during this magnificent change means we get to have a little bit more fun.
What is maternity boudoir?
Maternity boudoir is a mix of boudoir and maternity session. It's for women who recognize that even though they don't feel like their best selves, and they have sickness, discomfort and overall felling exhausted and weird – what their bodies are doing is pure magic.
Creating a human and having your body completely change in matter of few months is weird and amazing and doing a maternity boudoir session can help you celebrate you and your curves.
Focus is on the lines of your belly, curve of your whole body and creating art that you will cherish and proudly display in your home.
This does not mean we will not do some family photos if needed or include your partner. We will still have photos of you full dressed and something casual too, but in the end the best part is just playing around and feeling like a goddess for a day.
Each session starts with professional makeover and while you are getting pampered I will be pulling outfits from our client wardrobe that fit your colors,vibes and look we are going for.
After your hair and make up is done, we will start with several looks and slowly getting you comfortable to get to the boudoir part.
The whole session is designed to make you feel good and at ease and it's completely up to you how naked you want to go and how you want your session to look.
Anna came to me wanting fine art session – playing with fabrics and nude looks to create painting – like images for her album and her wall art.
Check out the images we took at her maternity boudoir and share your thoughts!
Hair and make up: Kim King
Fabrics: Joann's
Outfits mix of client wardrobe and studio wardrobe.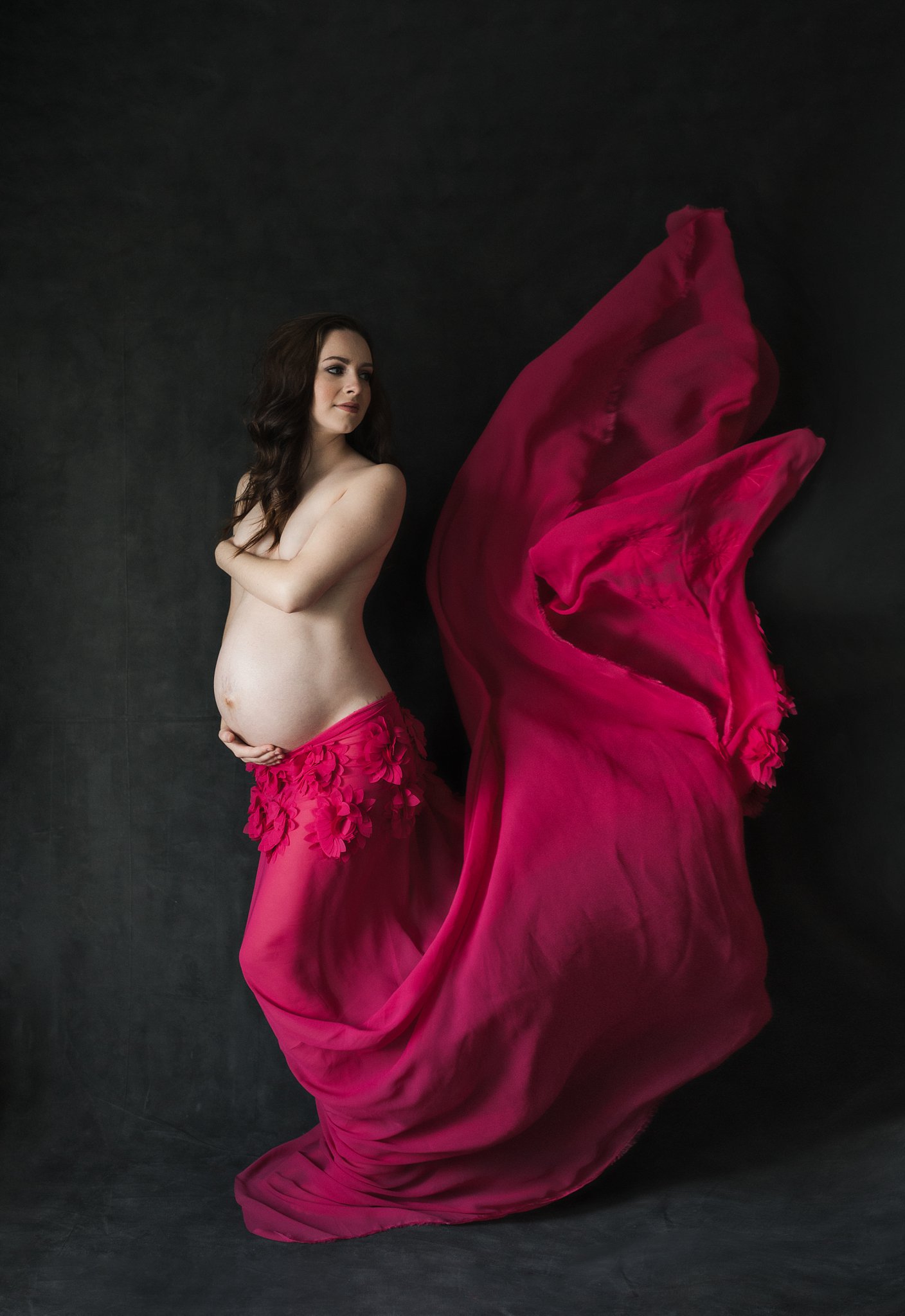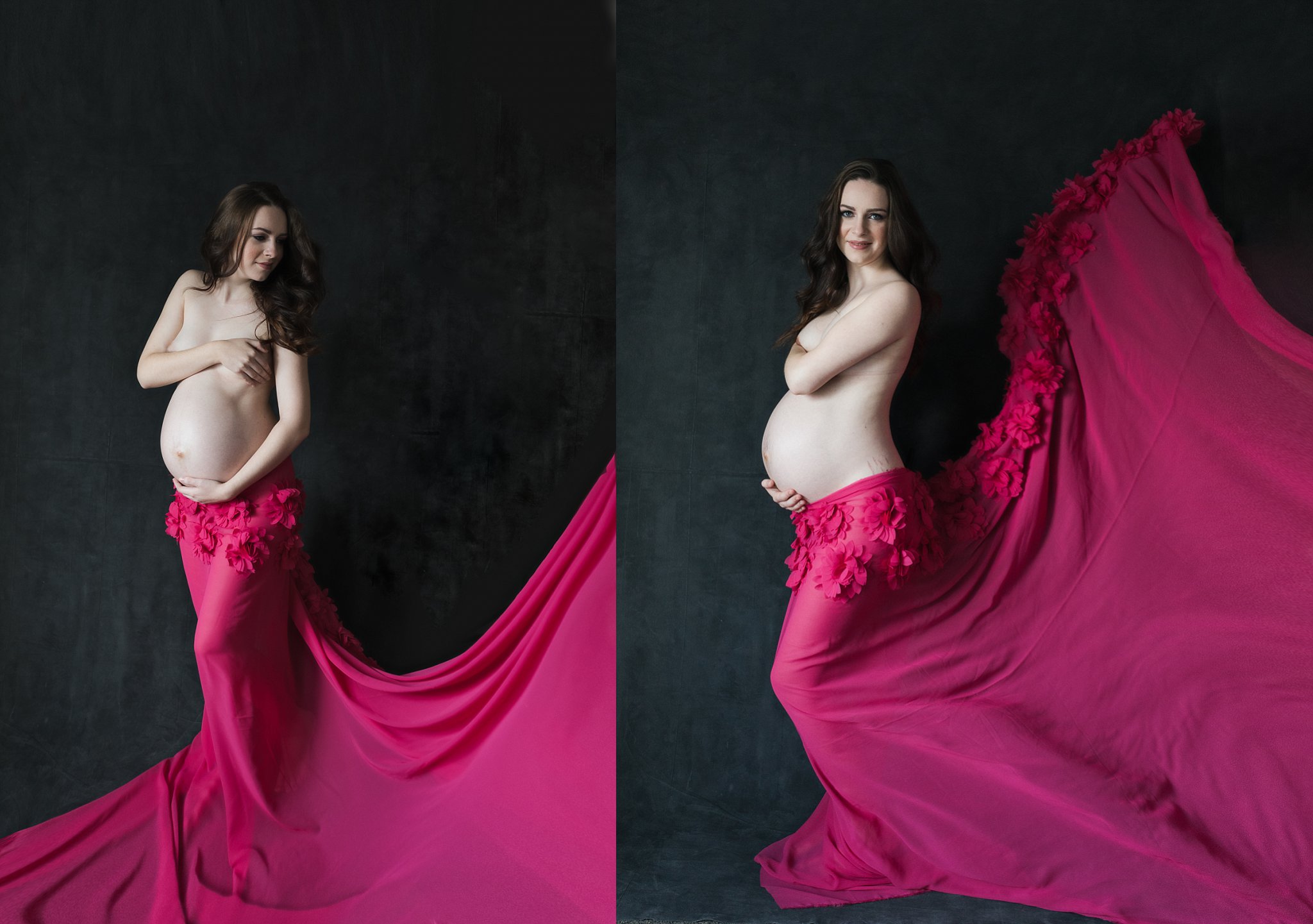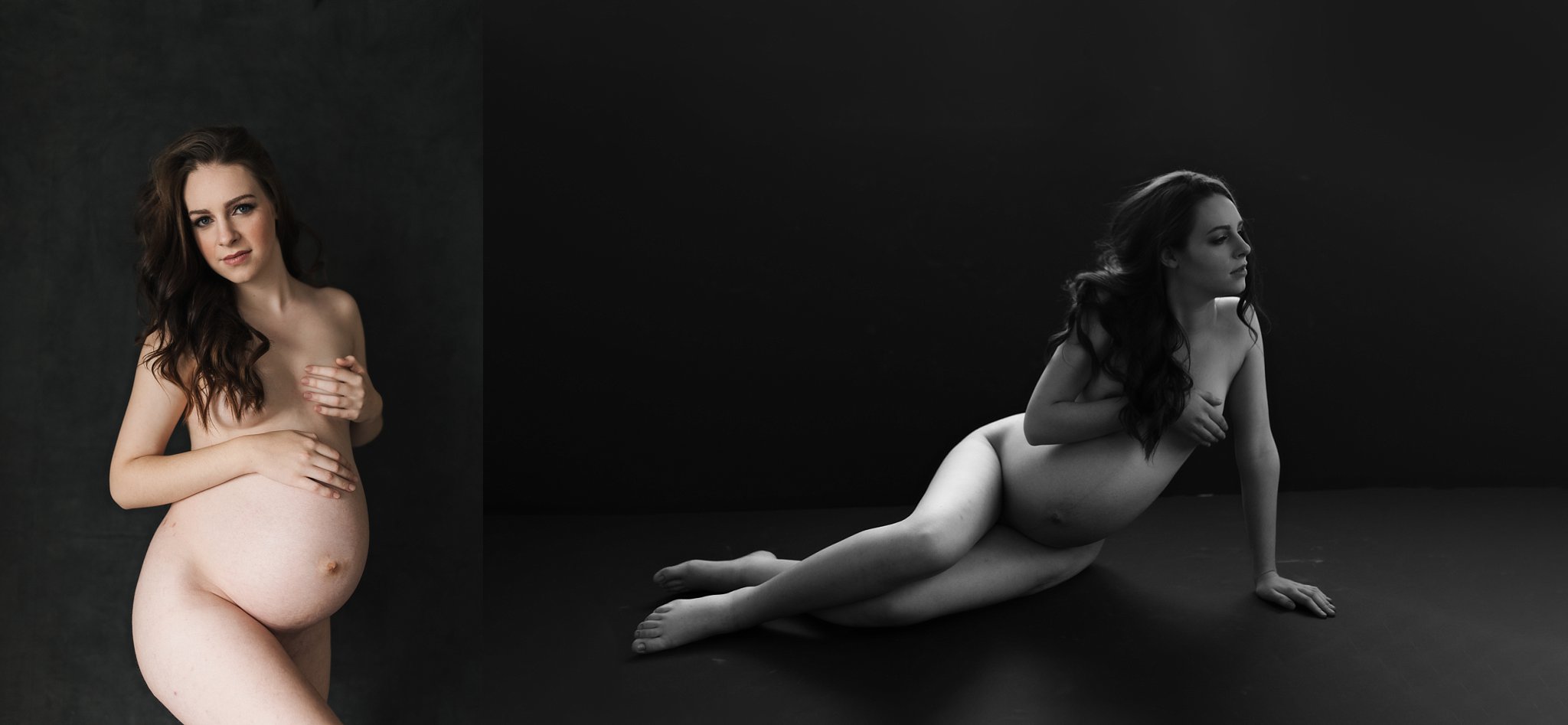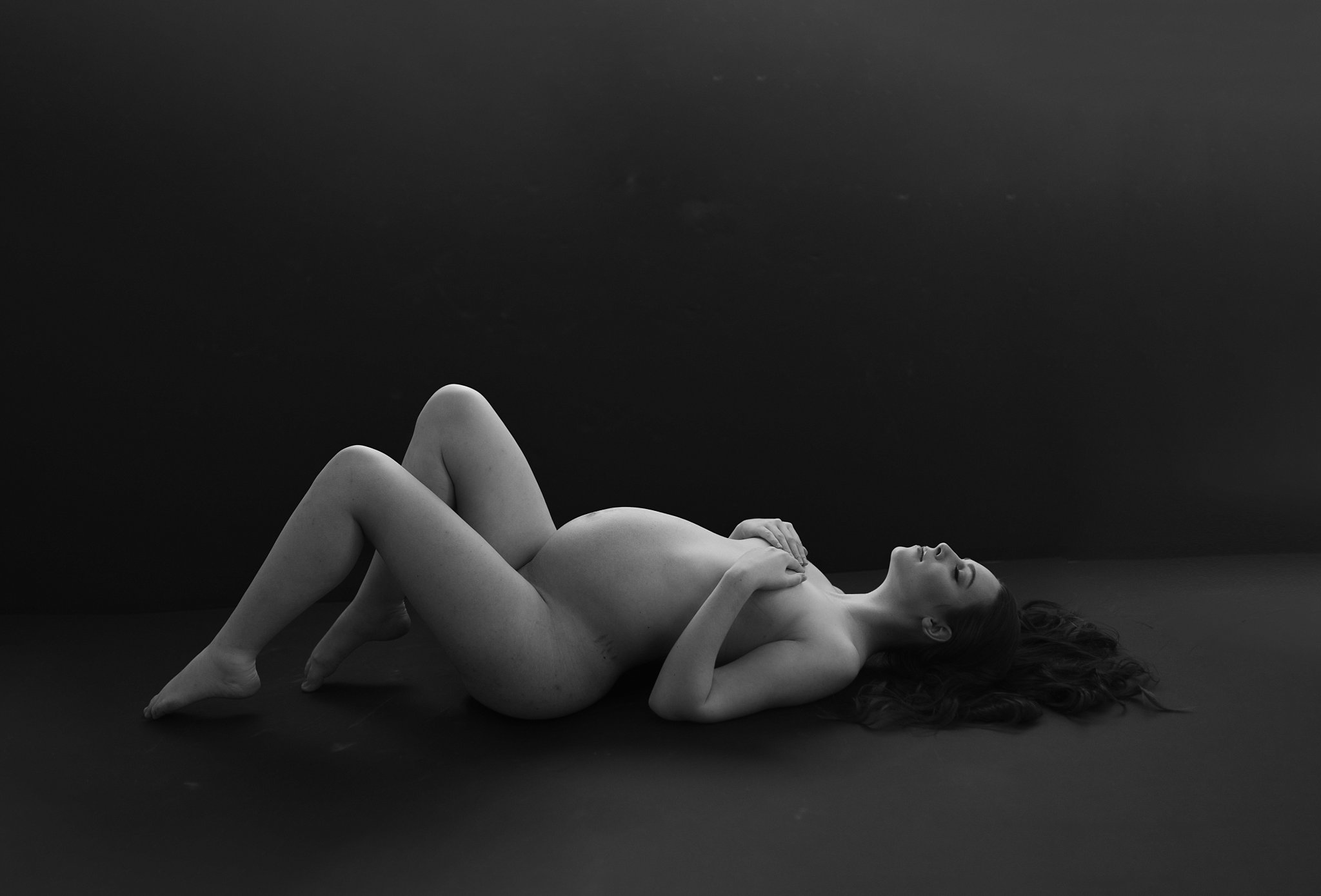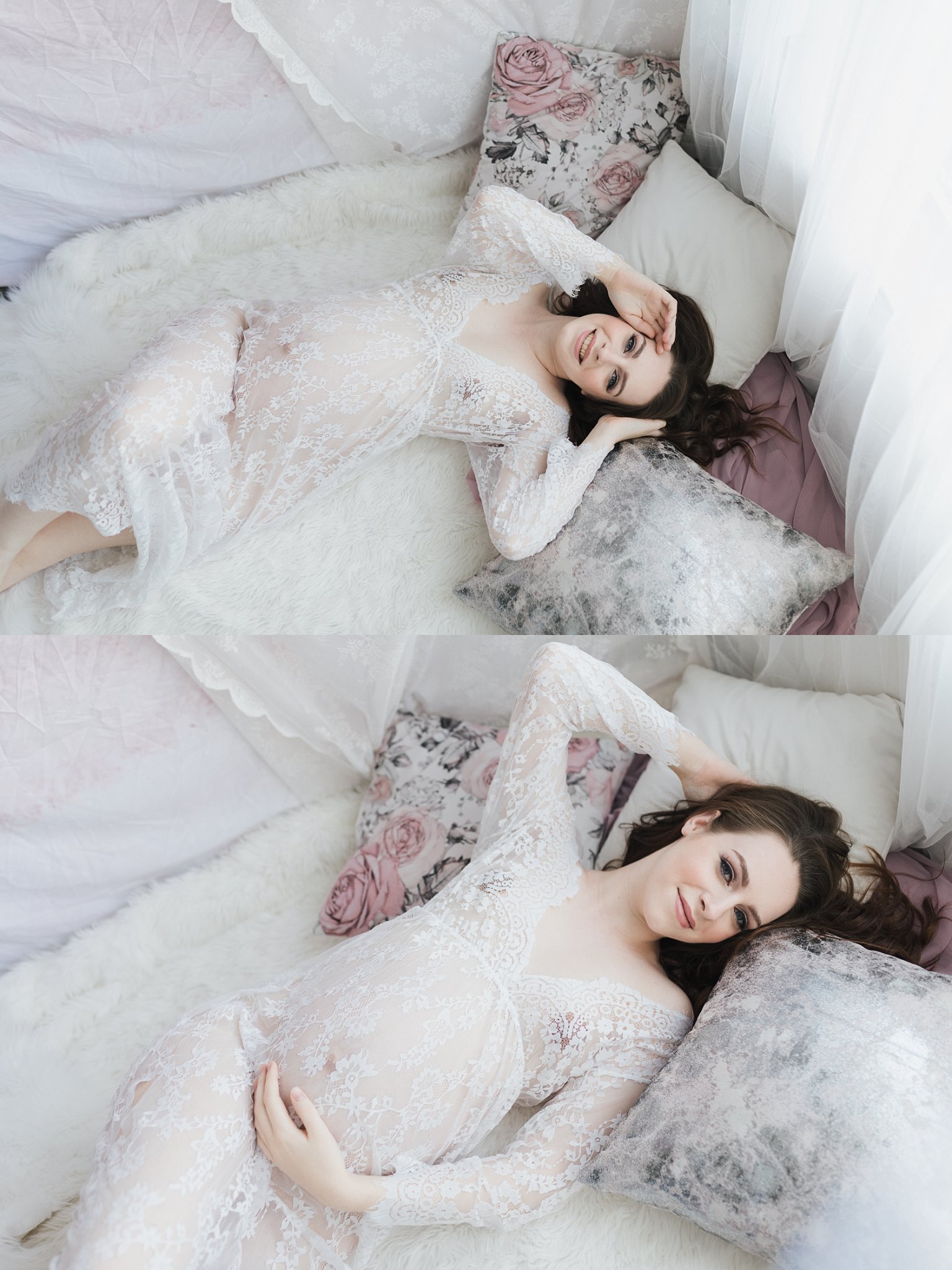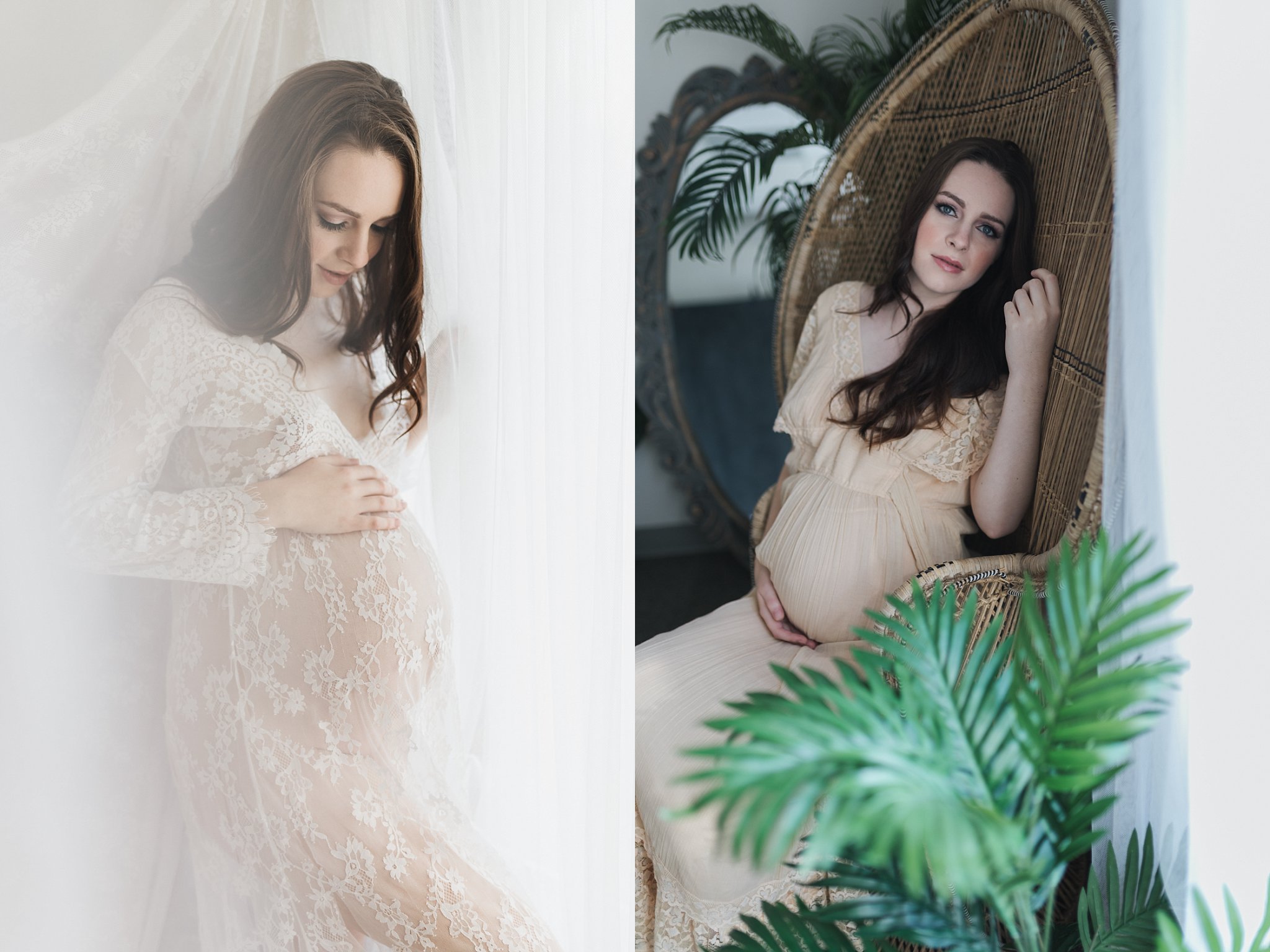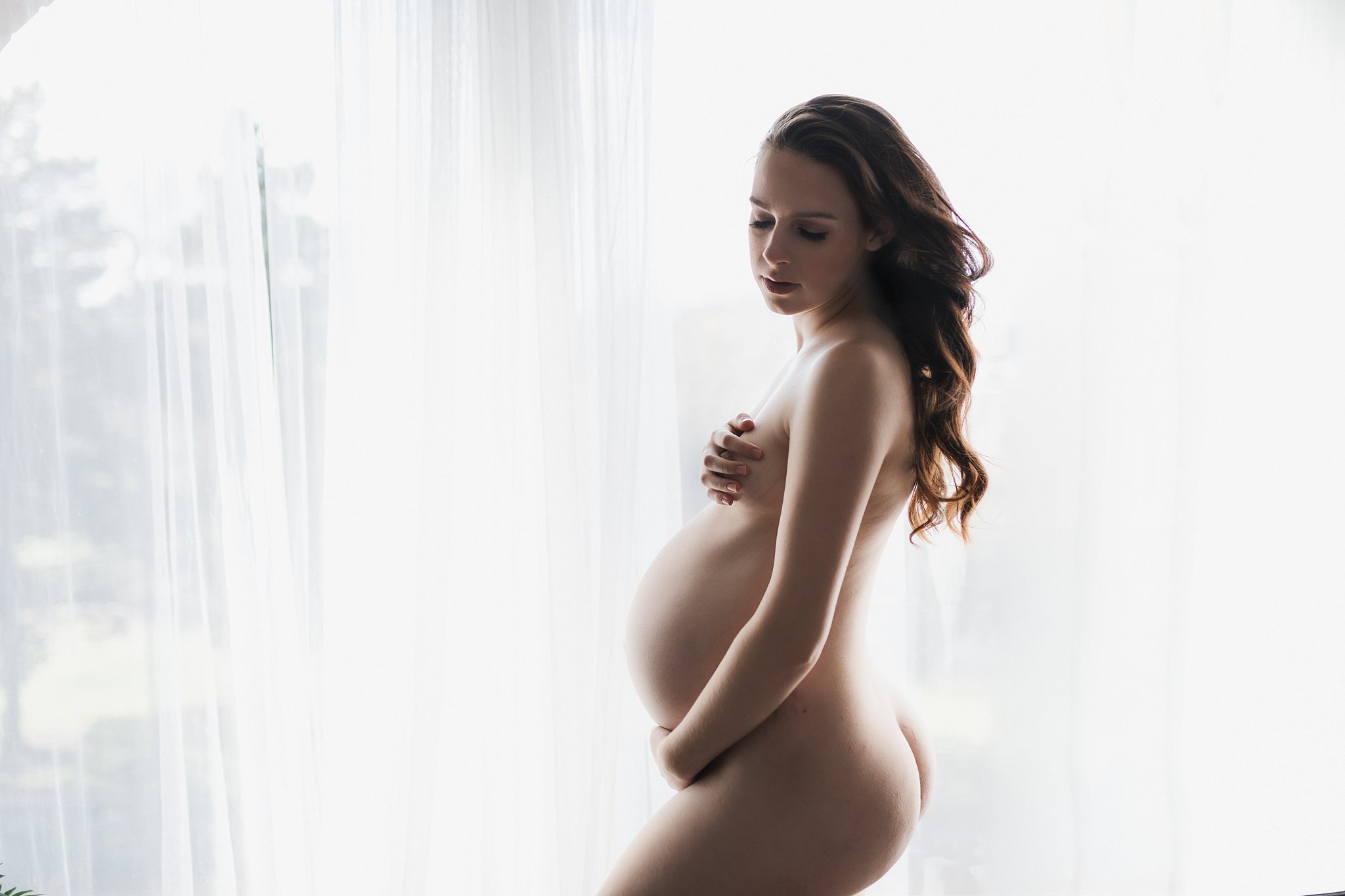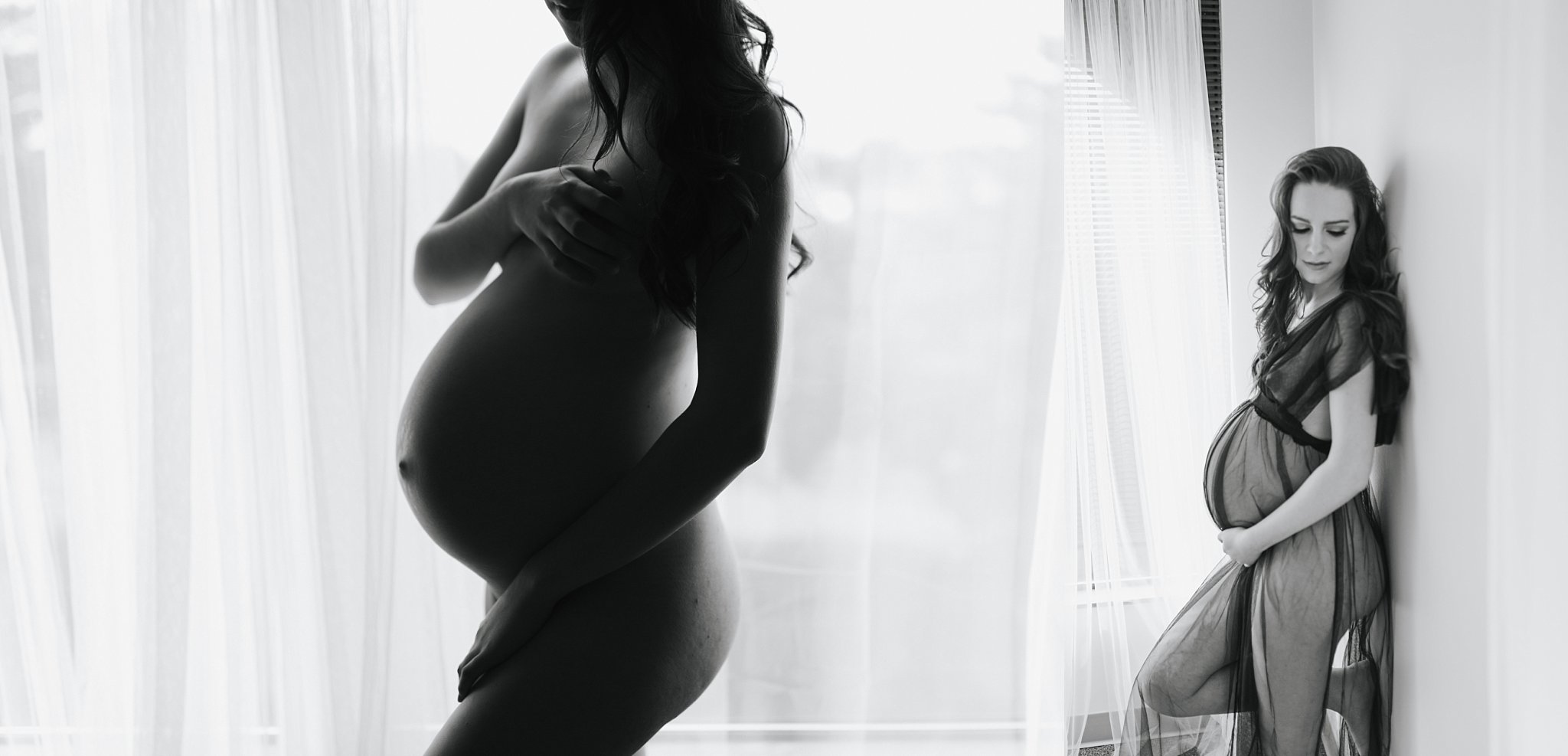 Maternity sessions are booked around 32-34 weeks so make sure to inquiry as soon as you get pregnant to get on the calendar!