Our clients love to see the transformation images from their own and other sessions.
There is something so liberating when you get to see that women just like you and me get to do a boudoir session and look badass doing so.
We have a professional hair and make up artist on site that will create a look that speaks to you. If you want to look natural and just little bit of mascara on, perfect. You want to go super bold and out of your normal look? Also perfect. Our job is to give you images and experience that will wow you, and it's up to you to tell us what you need.
Check out some of the before and after images from clients we had in 2022. I love both versions of these women, but nothing beats amazing transformation from every day to baddie!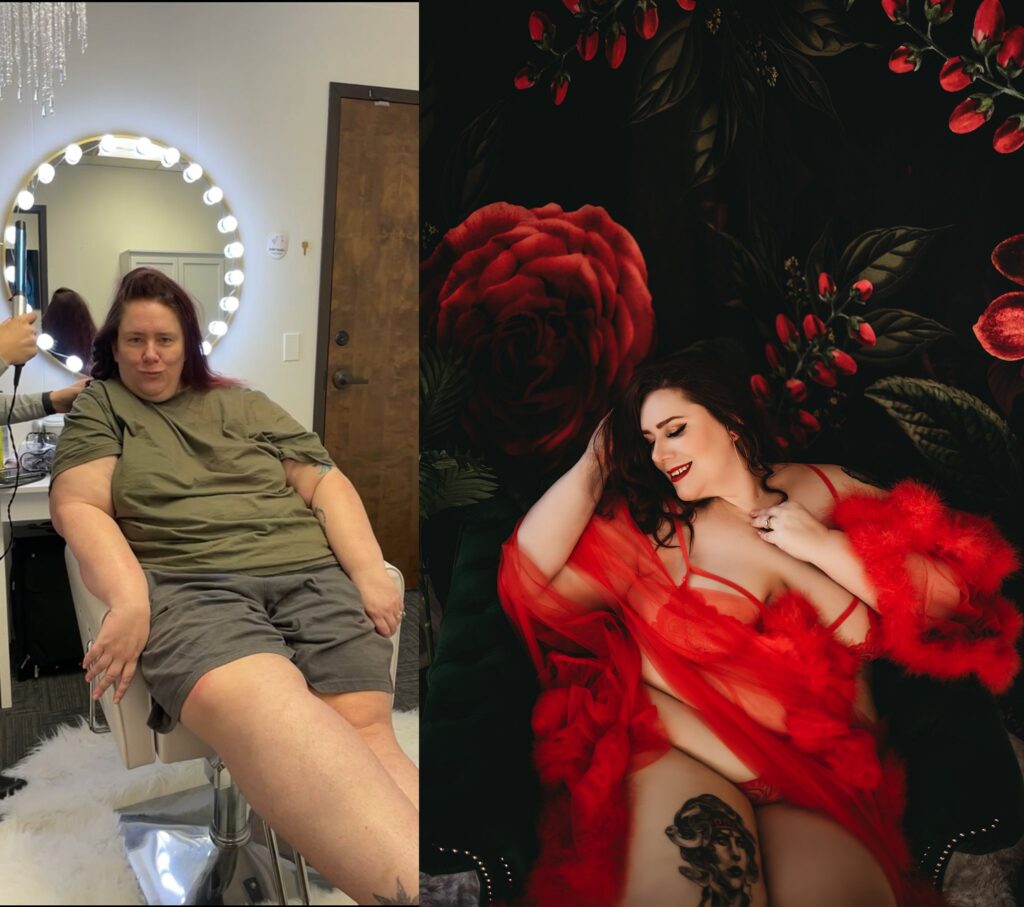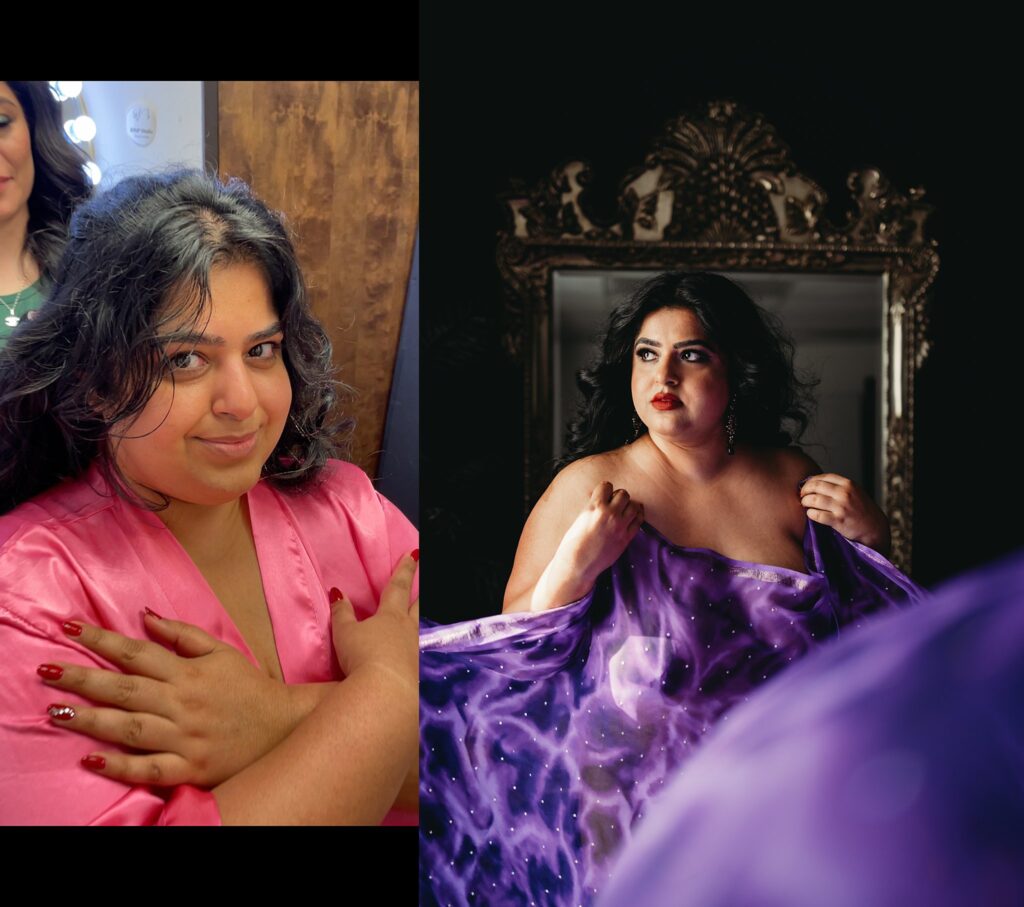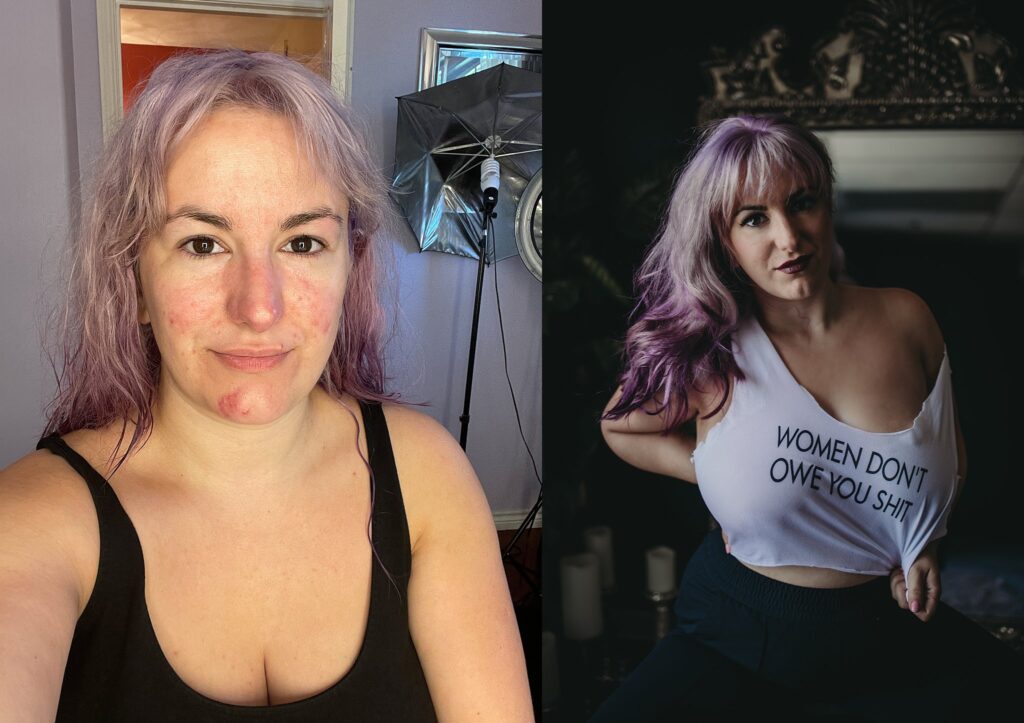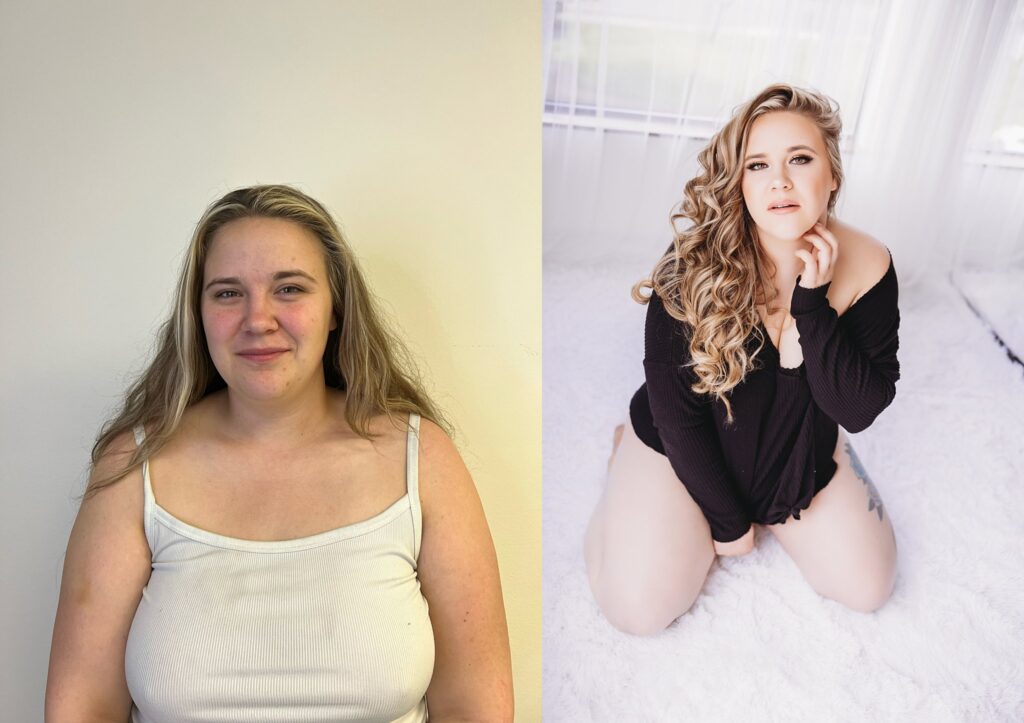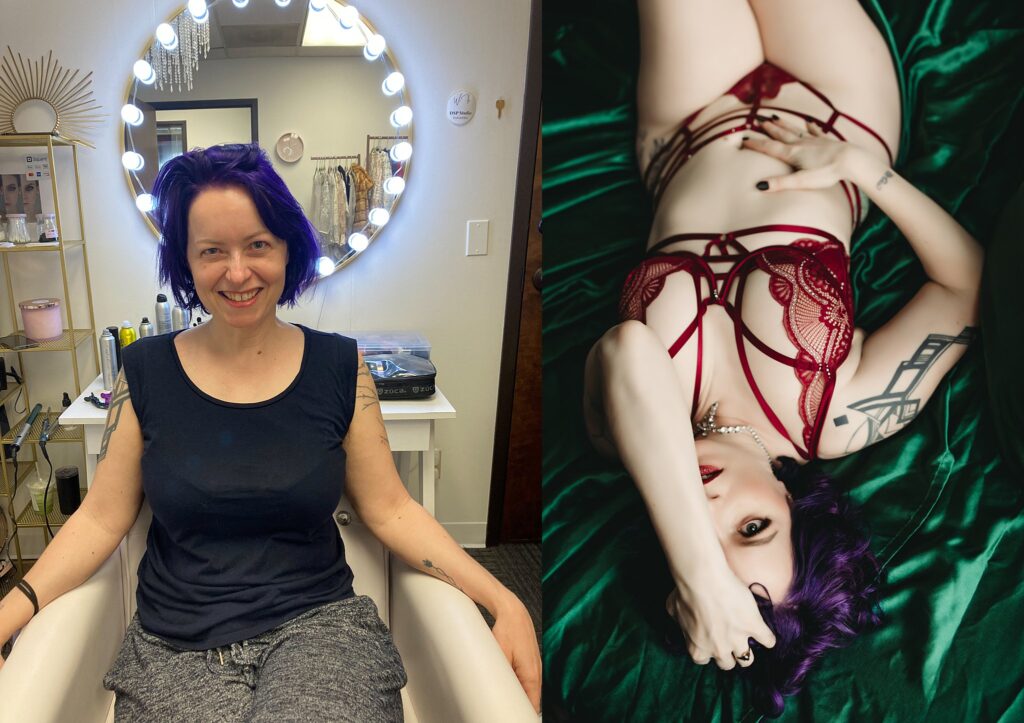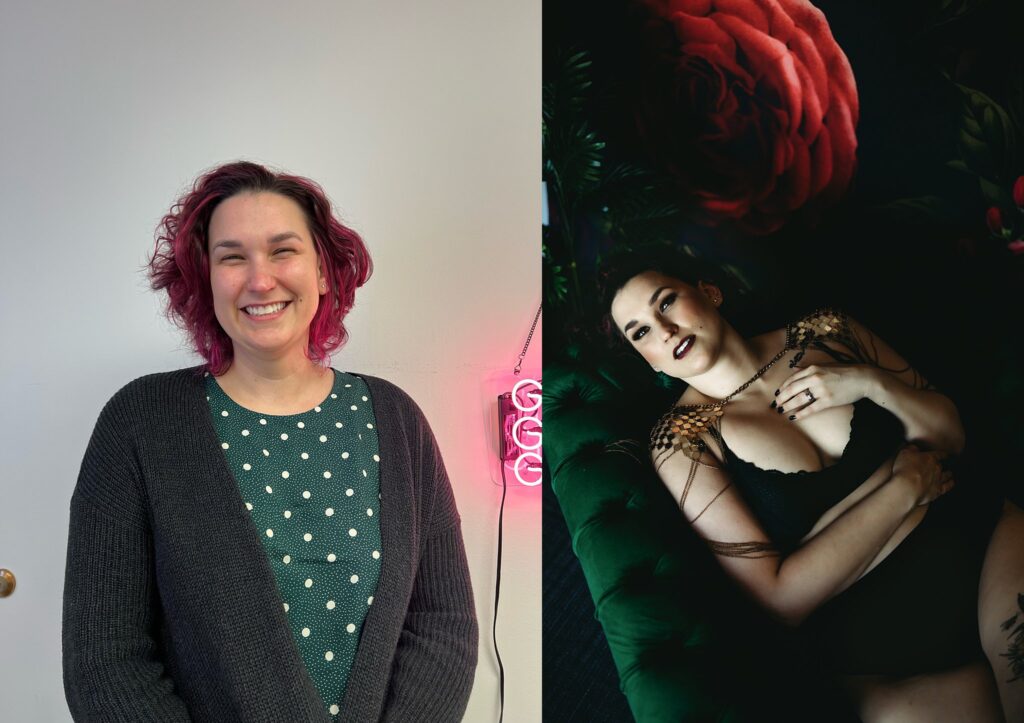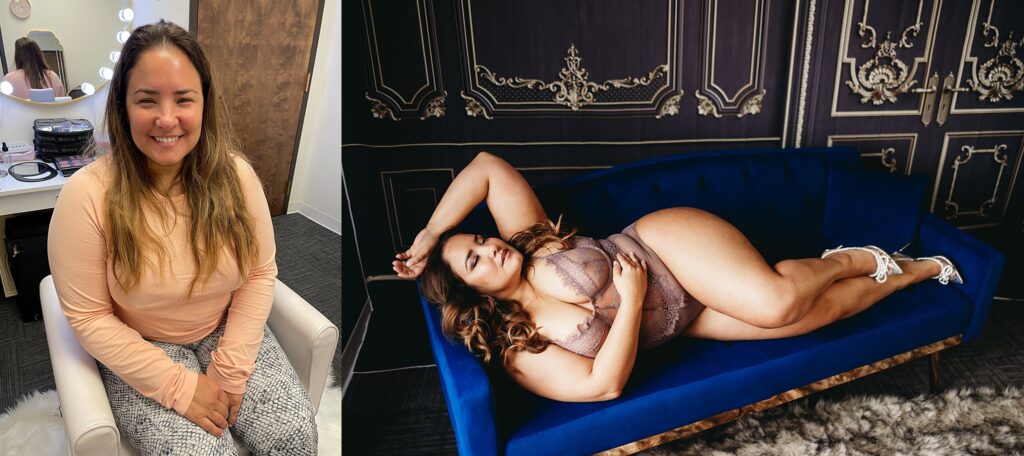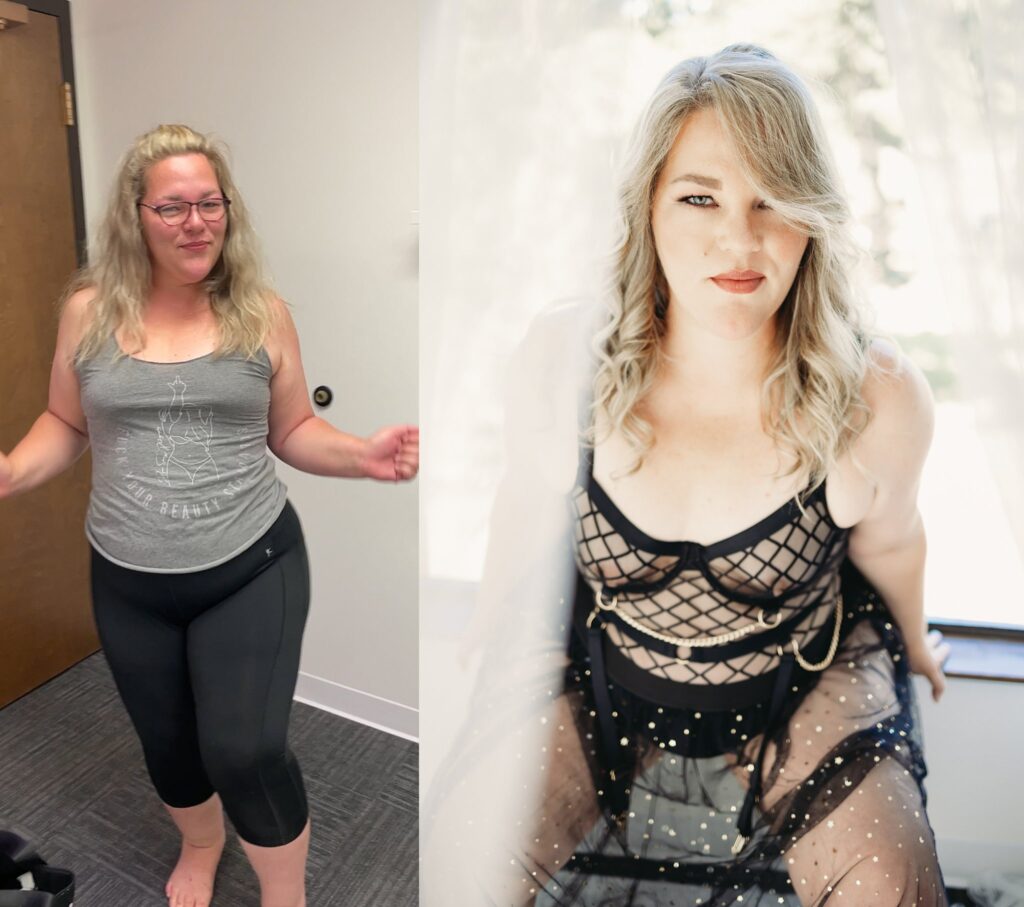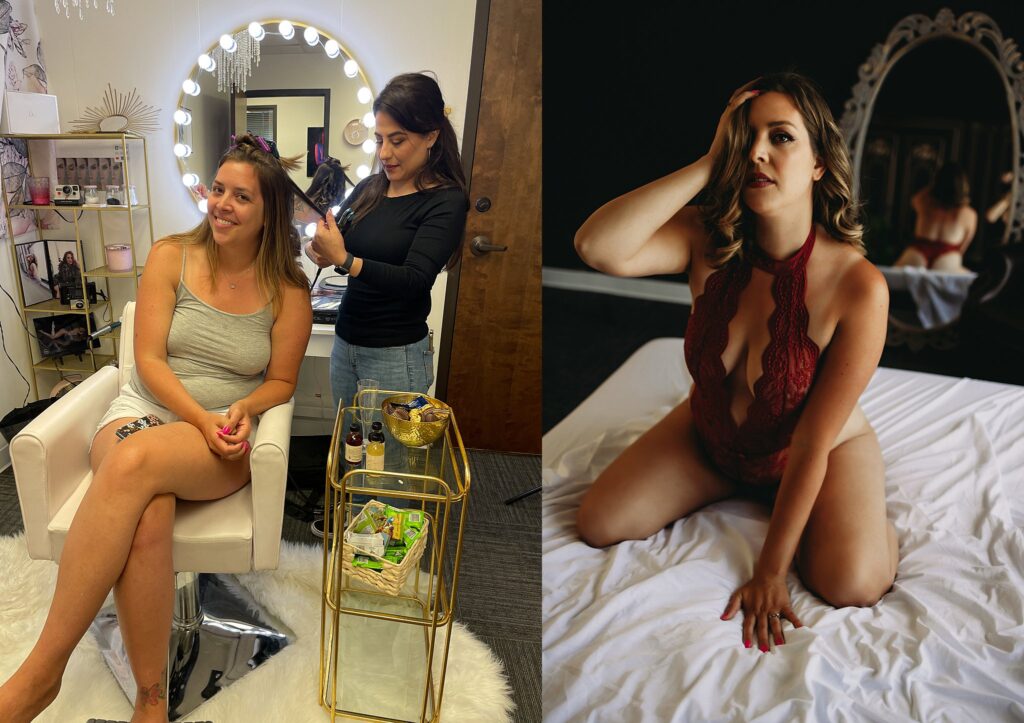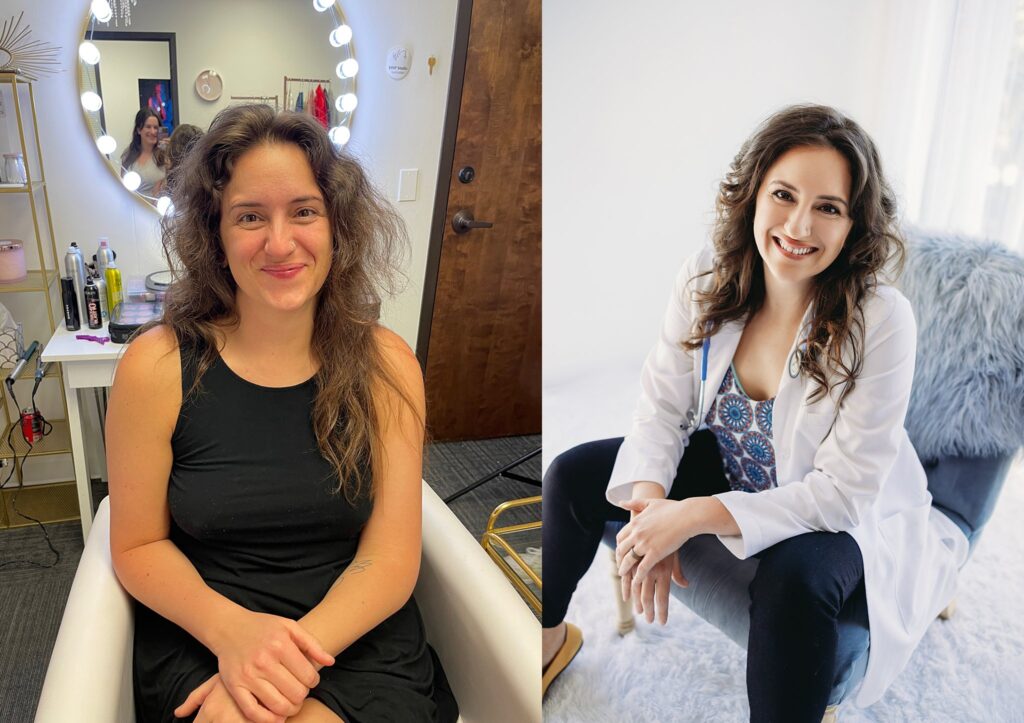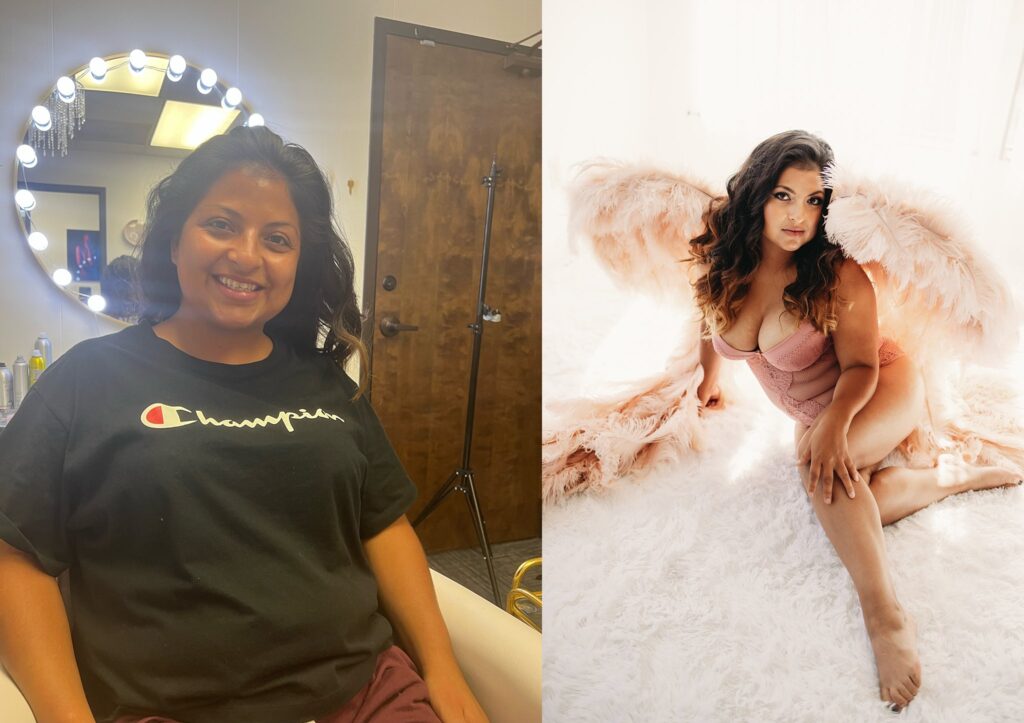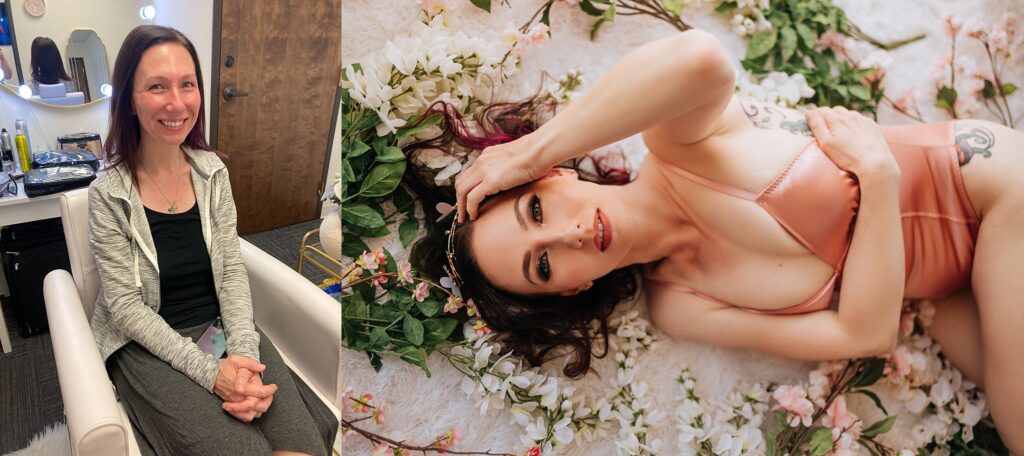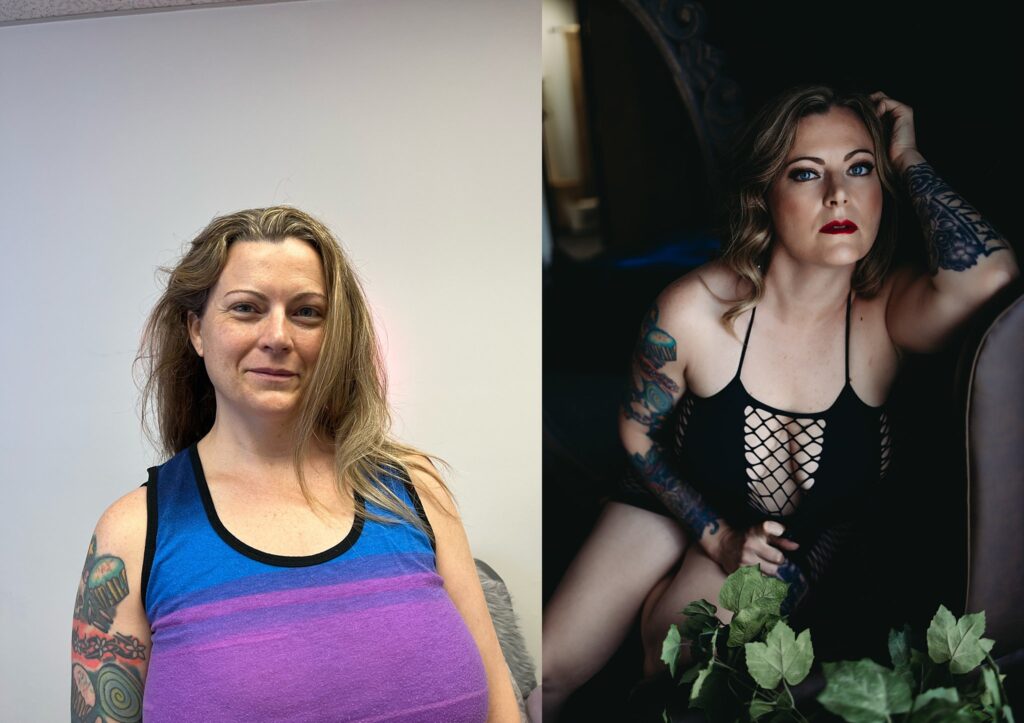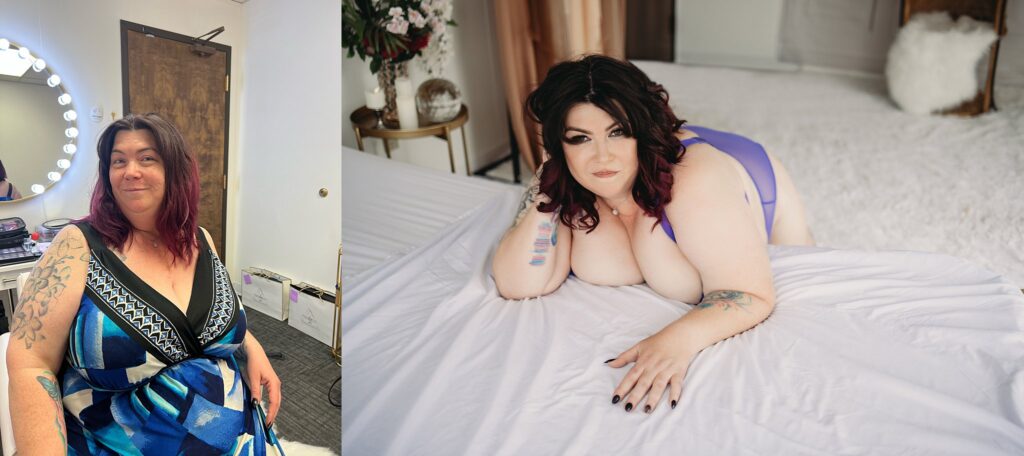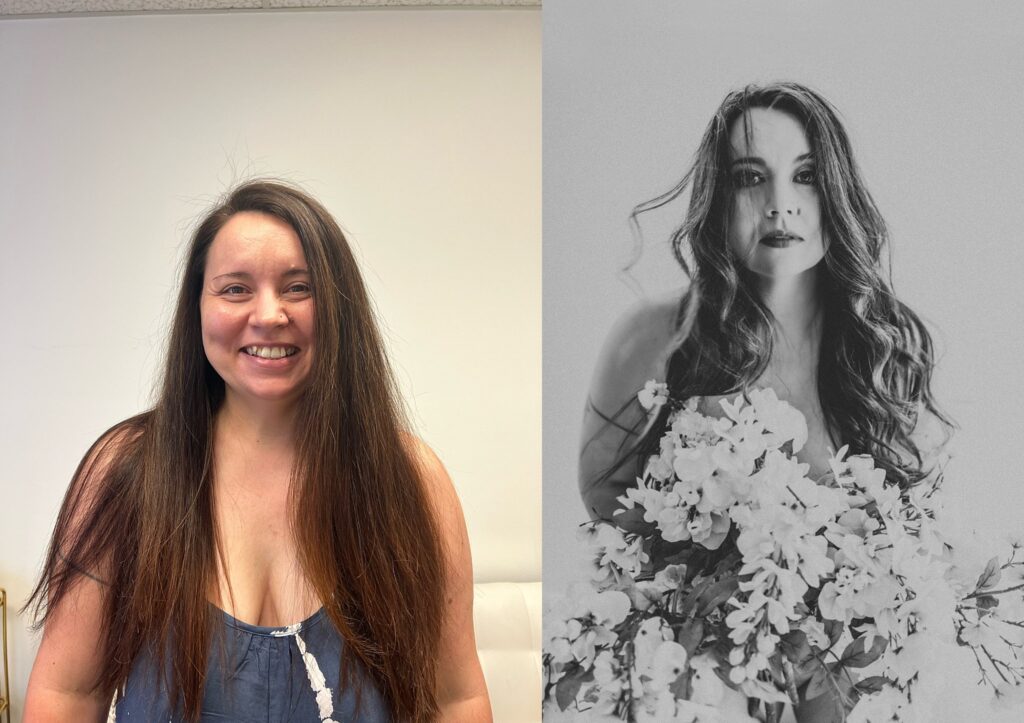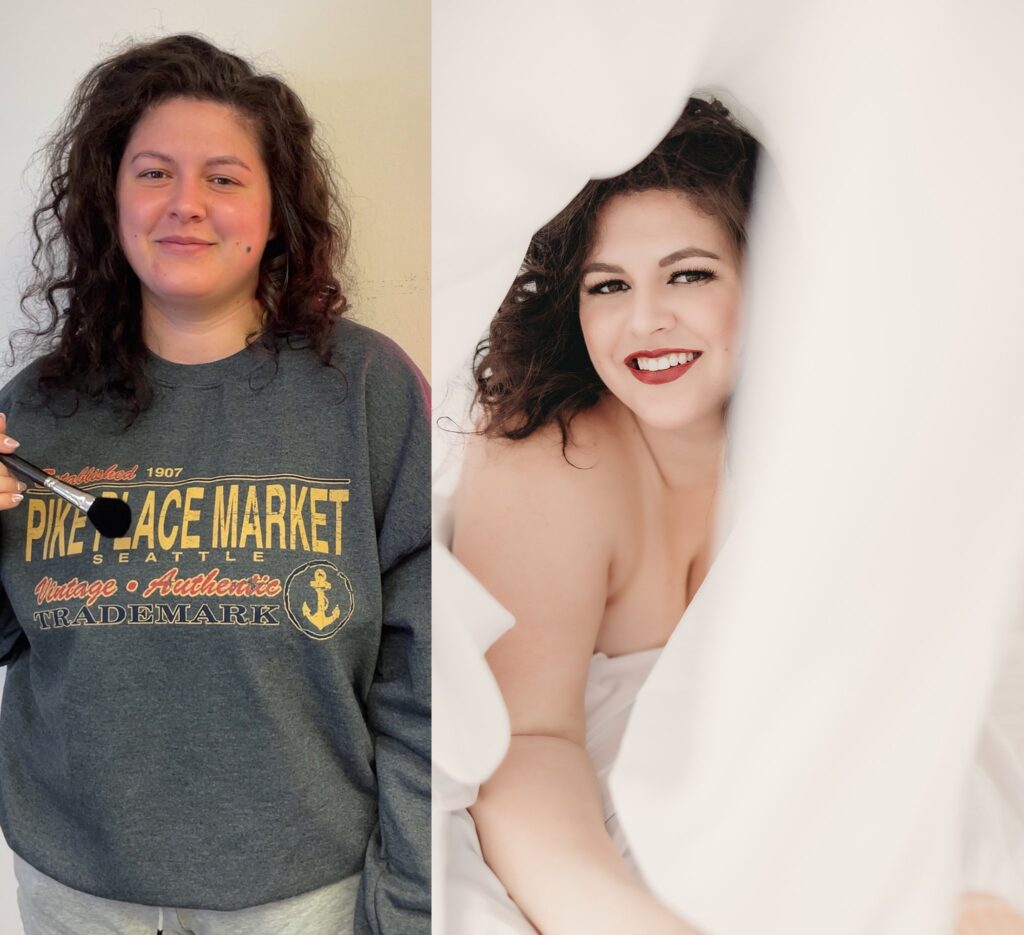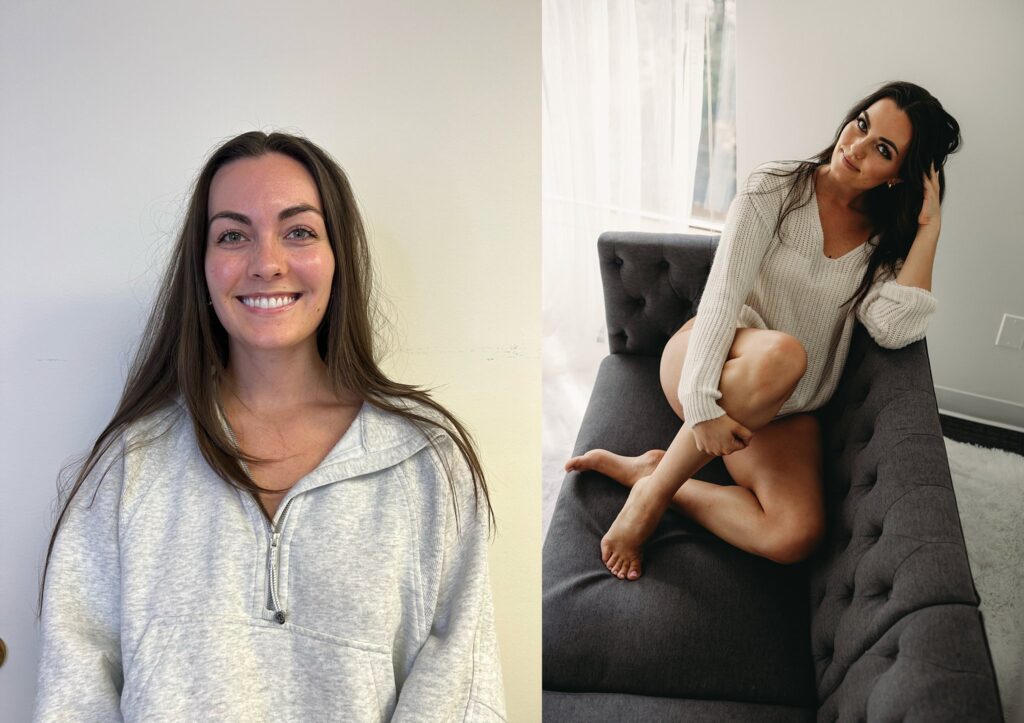 Transformation images are here to show you that we are all every day women. Moms, wifes, cleaning ladies, cooks, nurses, stay at home moms…we all have our insecurities and our every day looks AND our empowering, sensual looks.
Look HERE for even more before and afters!
Let's create a transformation image of you too!
Are you ready?
Dijana