What to expect from a Couples Boudoir Session?
A lot of ya'll have been wondering what exactly goes on during a Couples Boudoir Session, and we're here to spill all the juicy details.
For starters, there are no juicy details (LOL). It's super important for our clients, especially if they are nervous about what to expect, to know it's a lot of fun to do a couples boudoir. We have some awkward, lots of silly and mostly there is no time to worry about what if's and there is no funny business. Our male clients always keep their underwear on, at minimum and every single provocative pose is faked. Right angles and light can make your images look very steamy, but at all times there is several of us in the studio, having fun and creating specific sets to give you best experience.
Half the time during session couples are laughing and saying, I can't believe we're doing this right now!
Or "babe did you brush your teeth this morning?" Haha!!
The photos are posed and made to seem as though things were getting hot and heavy but in reality it's the exact opposite. Yes, the images are sexy. No, no funny business is happening in here! This isn't a romantic setting, especially with us putting you into difficult-to hold  poses. It doesn't feel sexy, at all.
Maybe a few boob or butt grabs from your partner, but then you have to sit there in pose for a few moments and the sexy feeling kind of goes out the window.
I'm sure it may seem a little awkward, but it's not! The couples have a lot of fun, we chat and joke around during the entire shoot. This is a perfect date night/anniversary idea as you will get to do something unique with your partner and have great photos as a memory.
It's a totally fun and harmless day of shooting. We treat it like any other Boudoir Session, there's just a second person in the house! You still arrive at 9AM for hair and makeup just like any other day. Your partner can come with you or join us later on. If your partner is female, they can get their hair and makeup done too or if that's not their jam they can also grab a bite to eat or just relax while we wait for you to get done up.
We do not include wardrobe for the guys – that's on them to provide their own, but we can certainly provide a list of tips on what to bring. Wardrobe is always included for women and we keep large variety of outfits to choose from.
Below are images from one of our real couples boudoir sessions. They have allowed us to share their images and we are super thankful for that. and guess what – these have zero editing. Just imagine how amazing final product is!
You can see transition from sweet and innocent to spicy to artsy and then if you desire, we get to go outdoors and do more fun things.
Hair and make up is done by Mariam –  Beauty and the Brush
Wardrobe is mix of client's things and our studio wardrobe.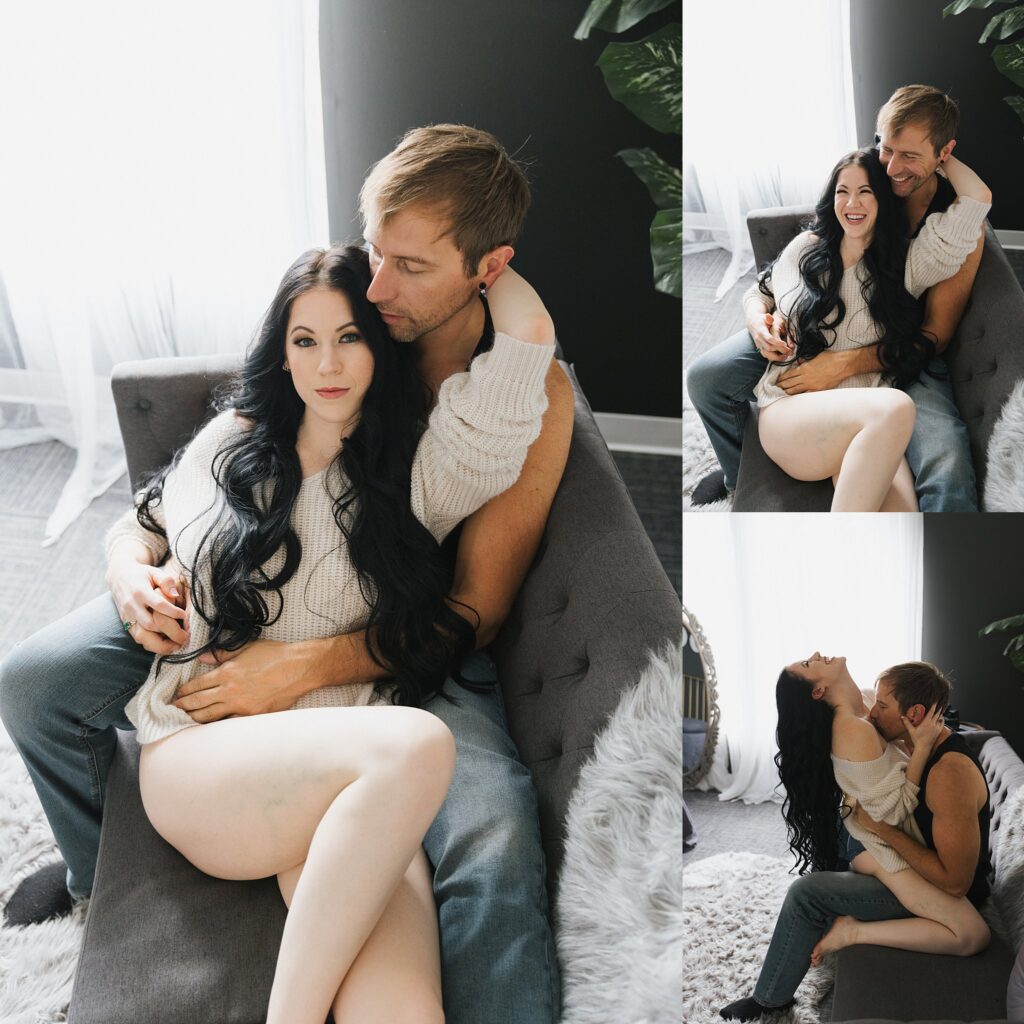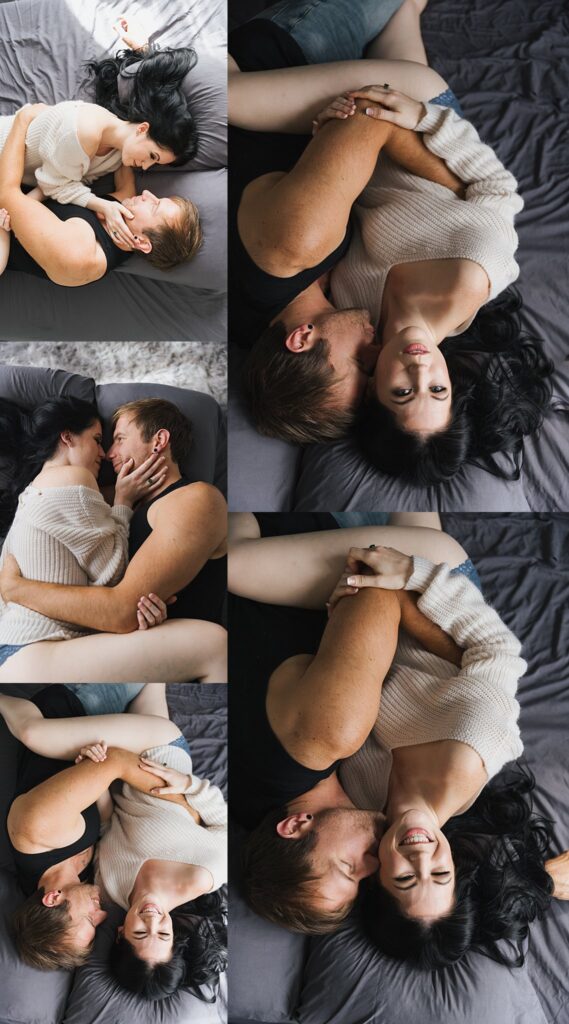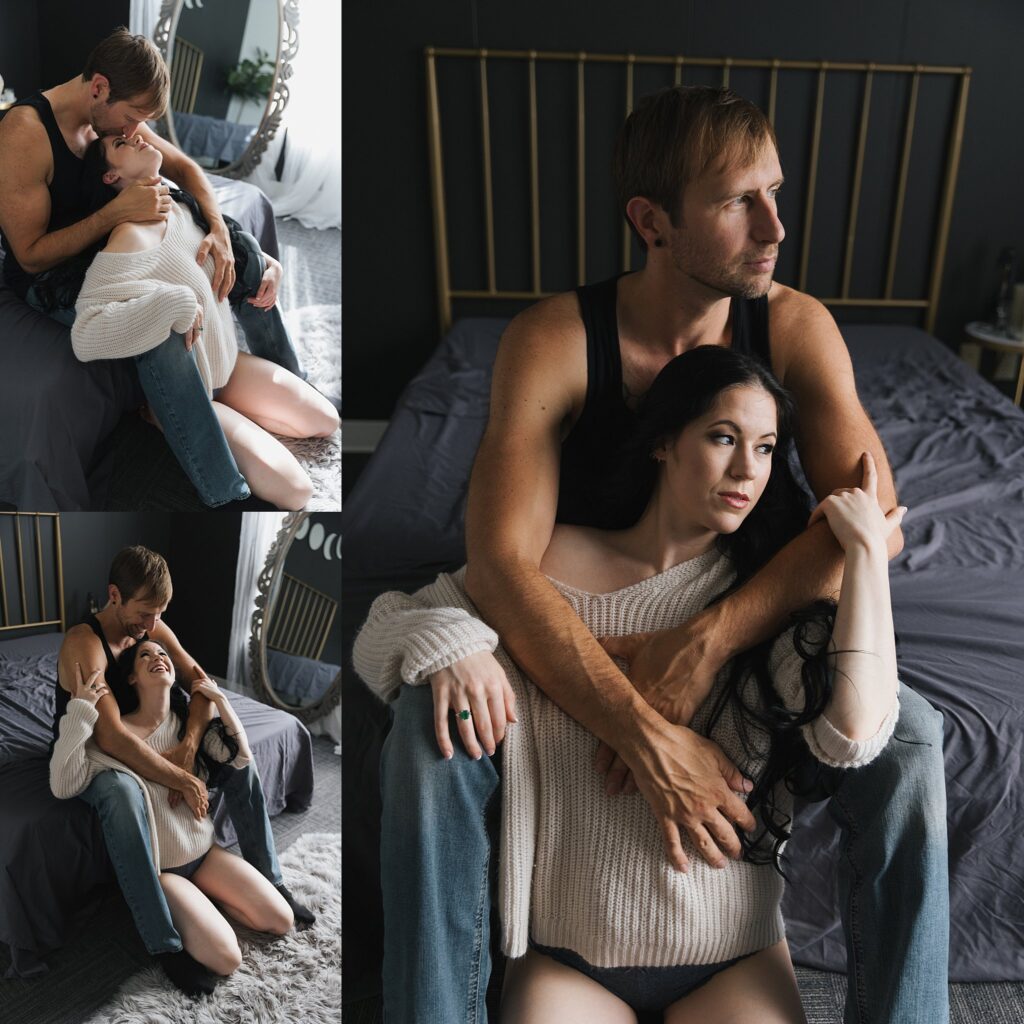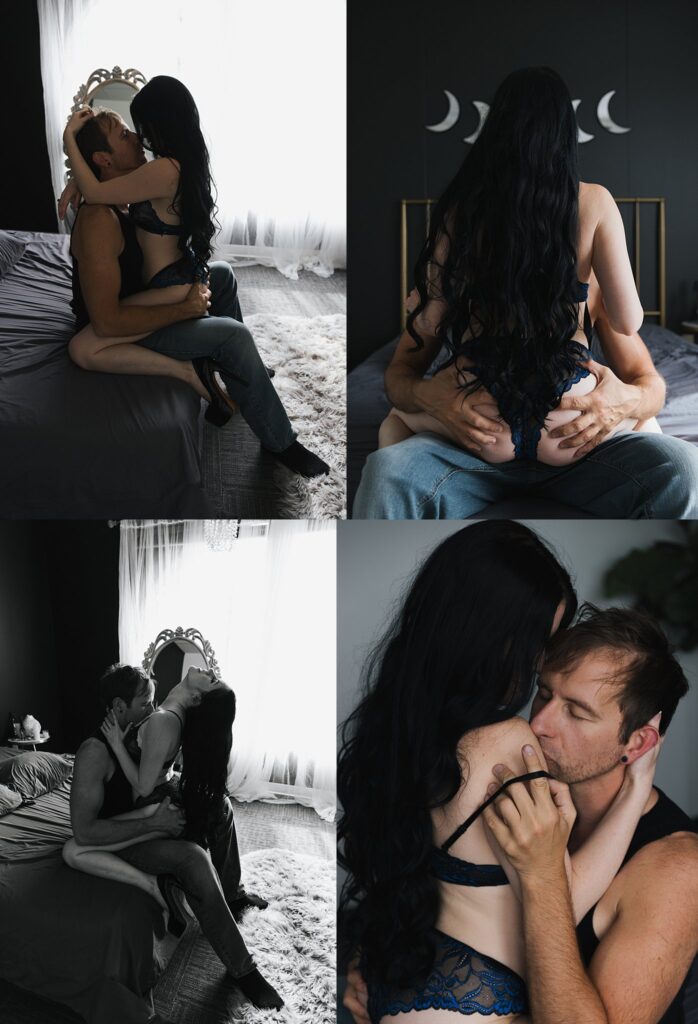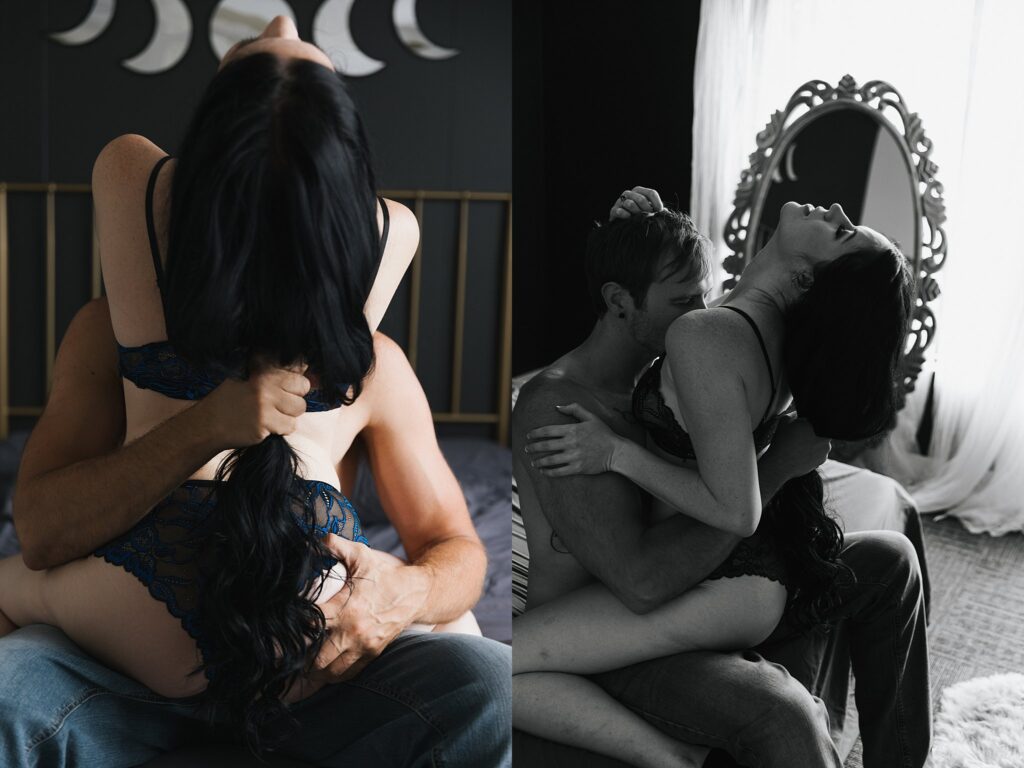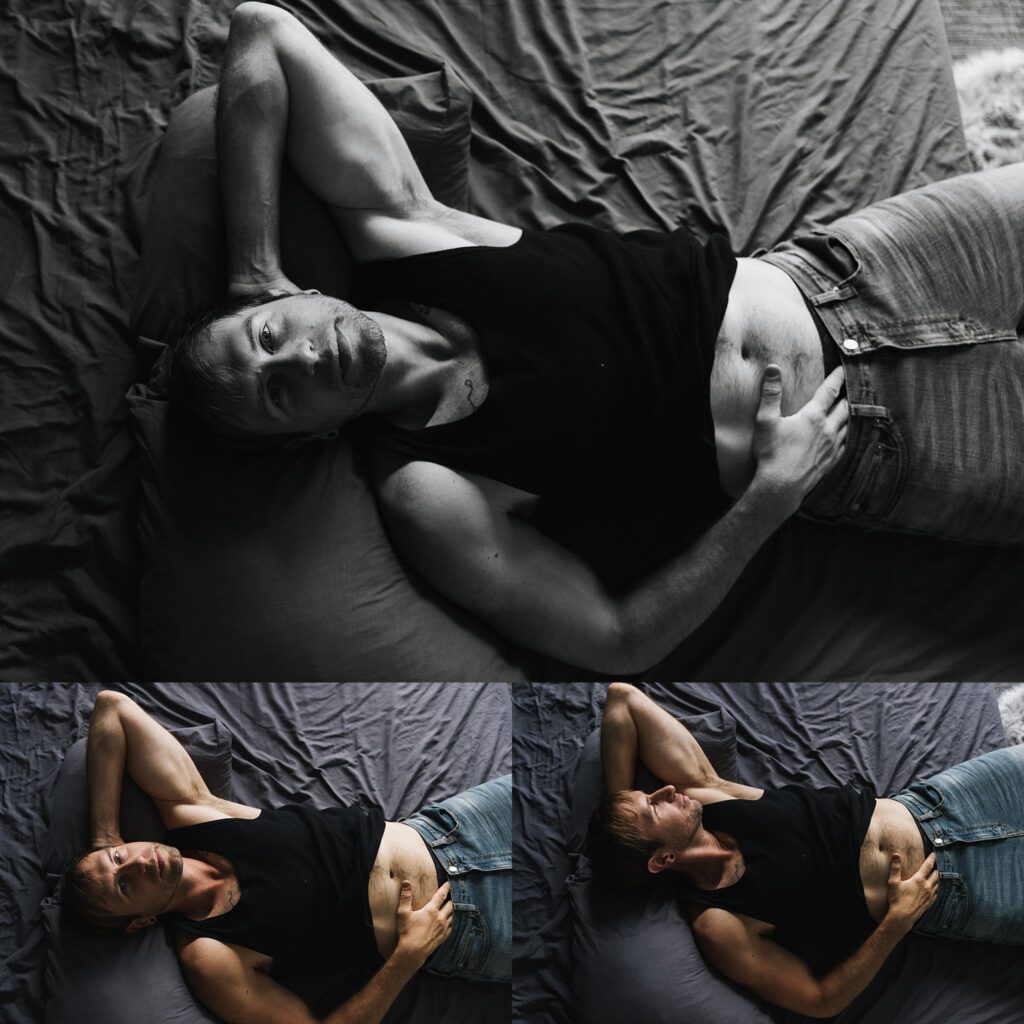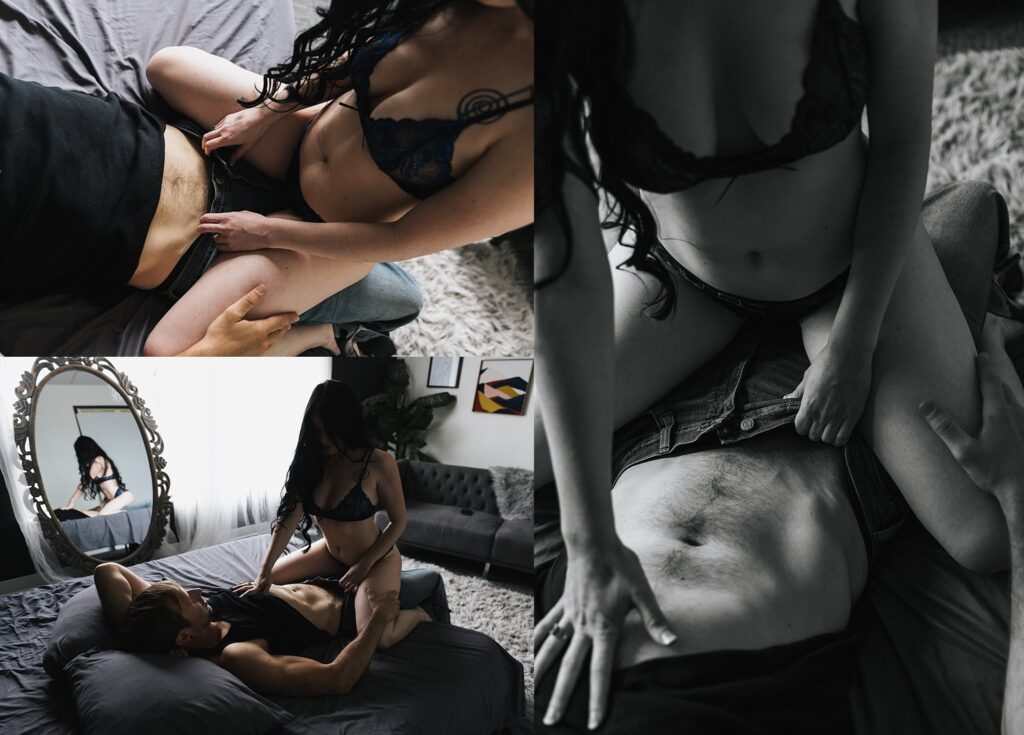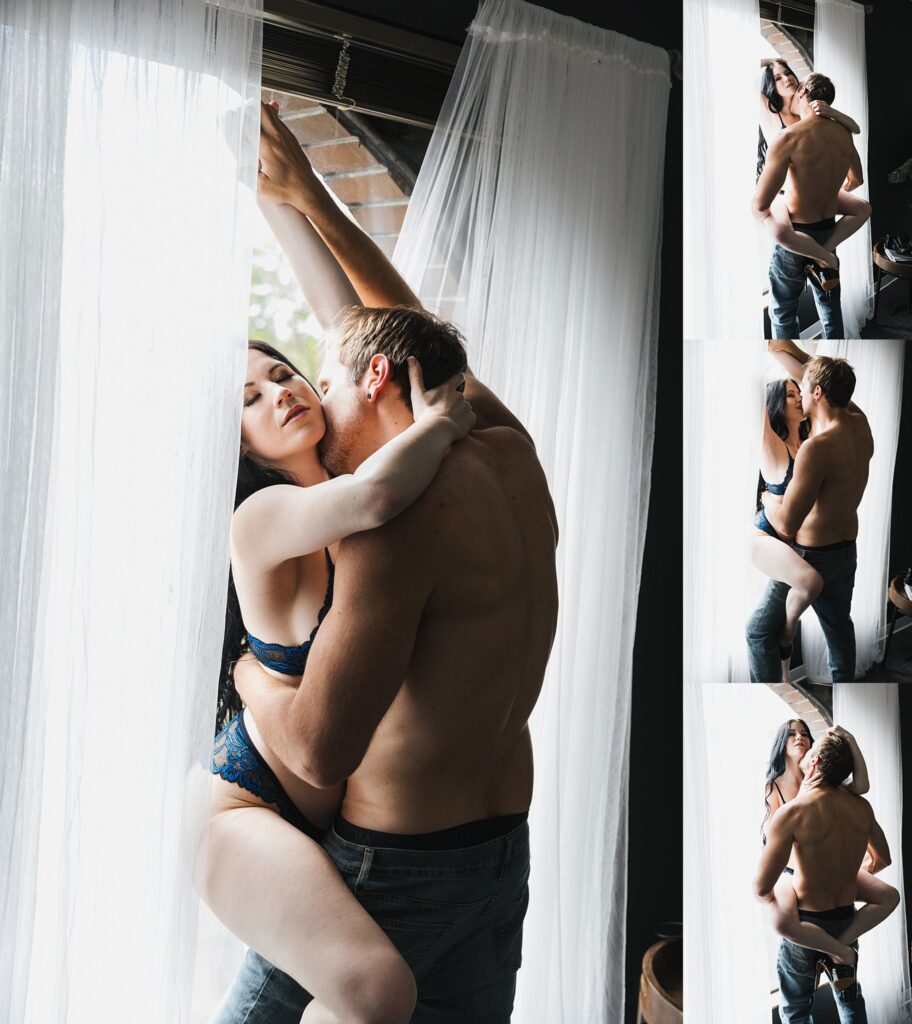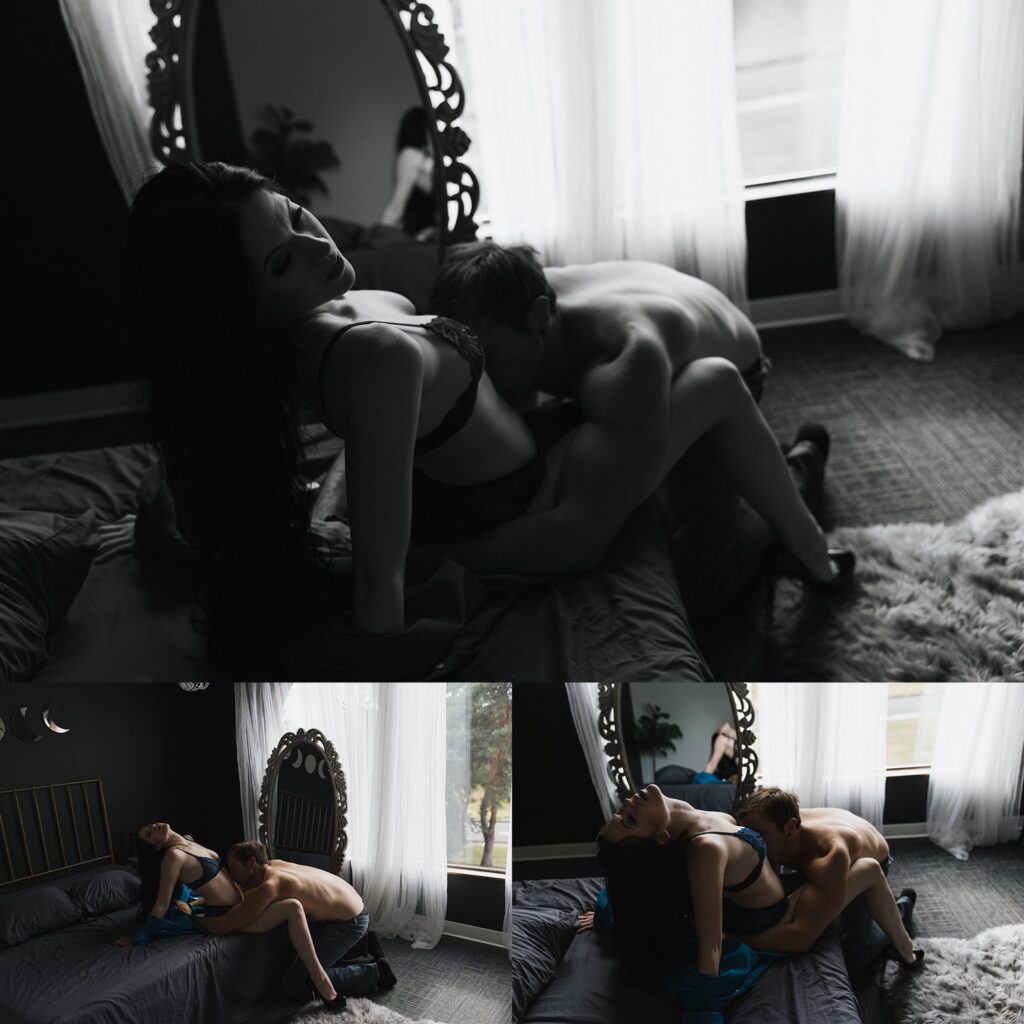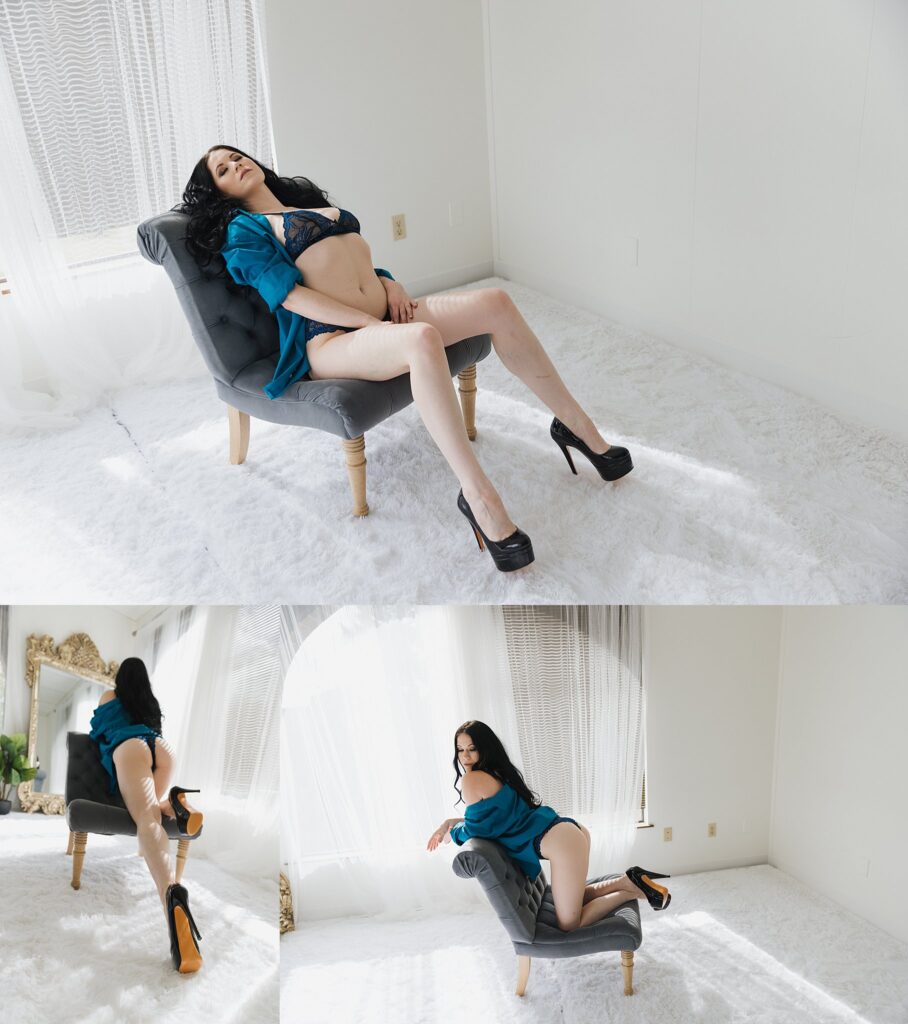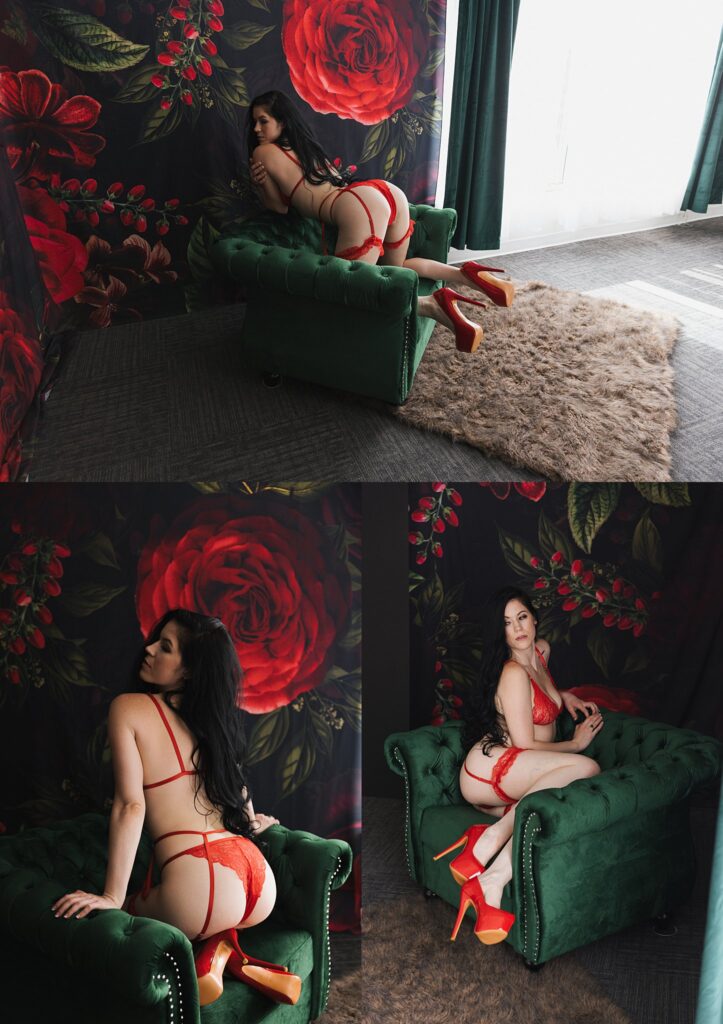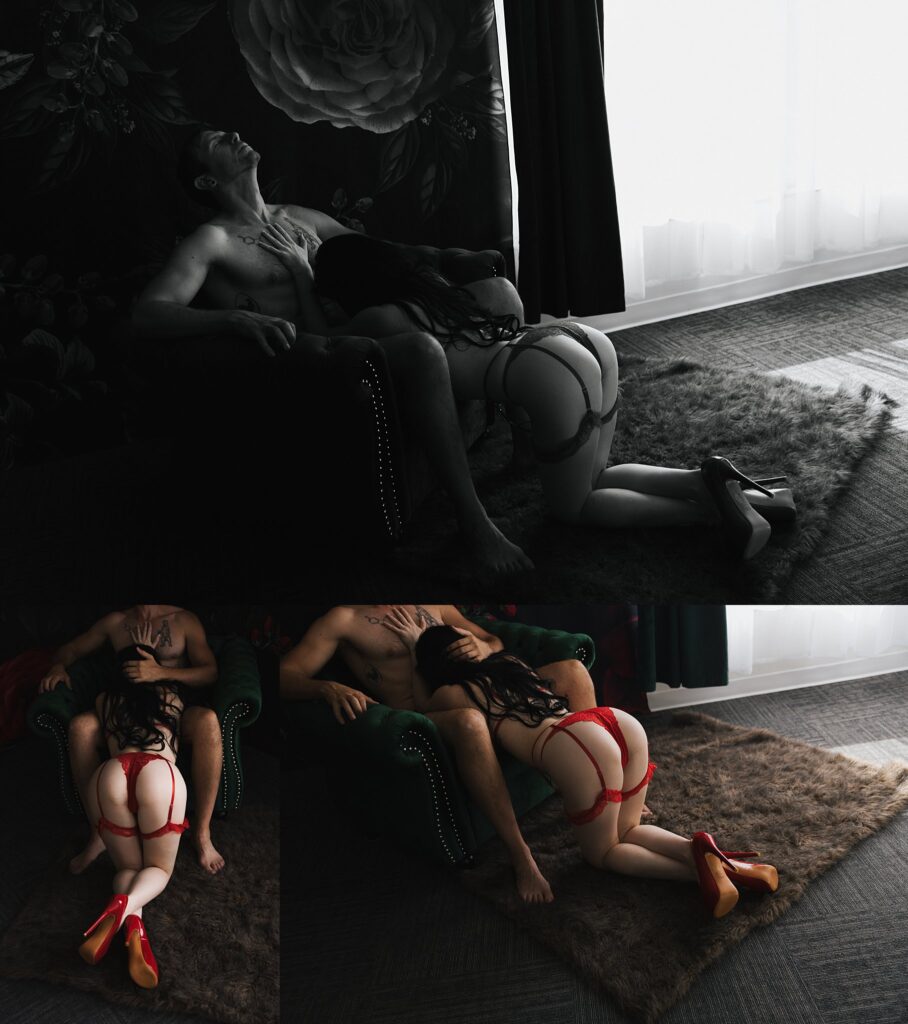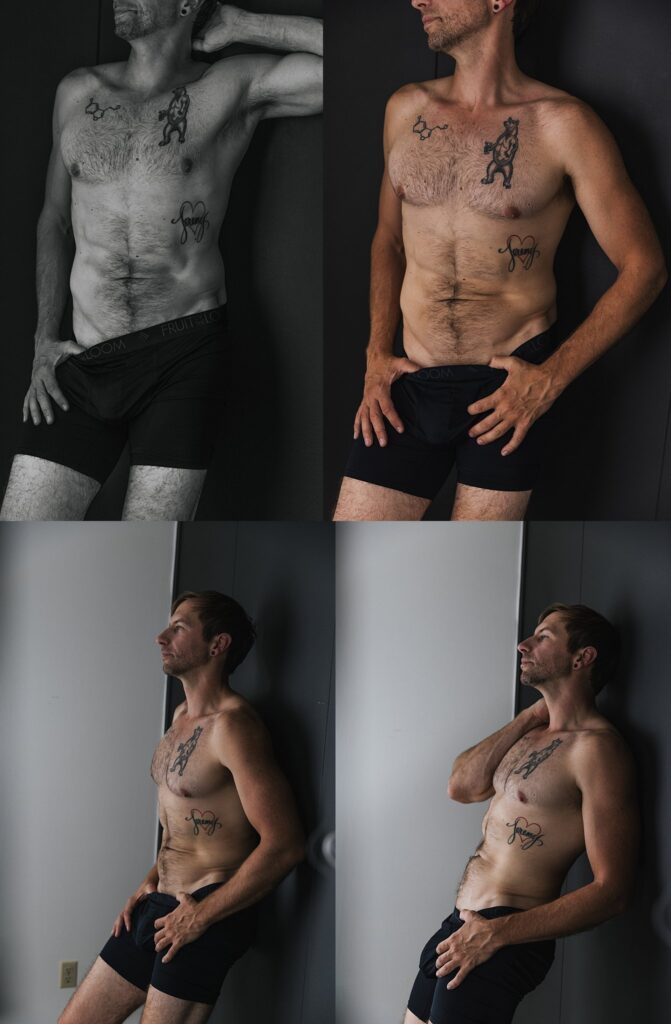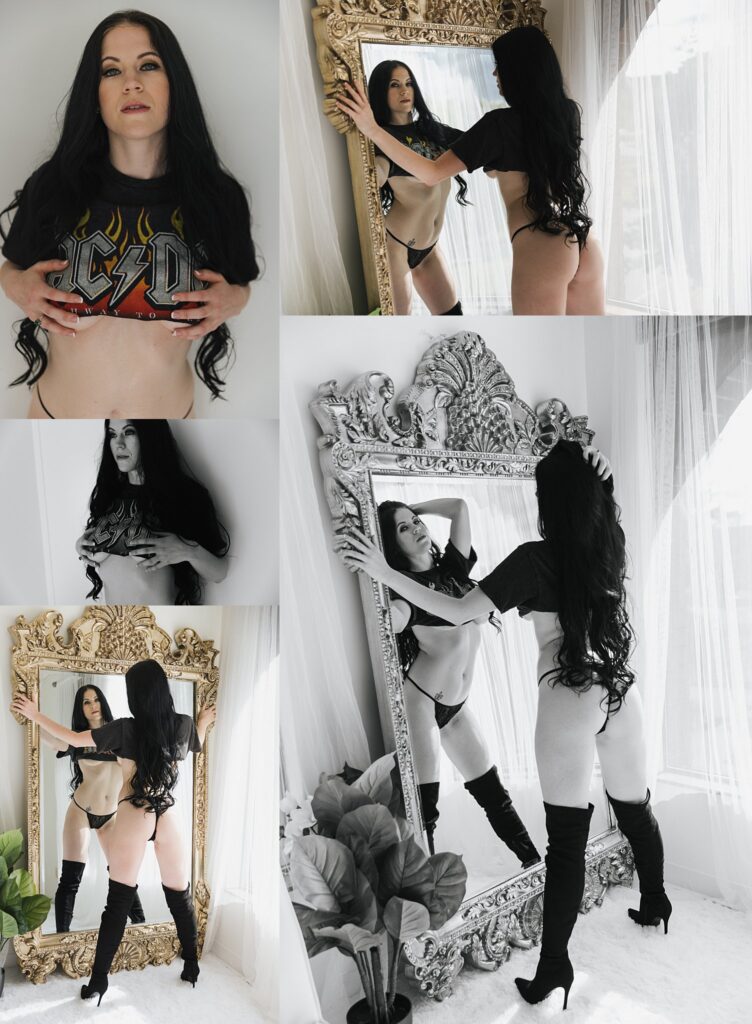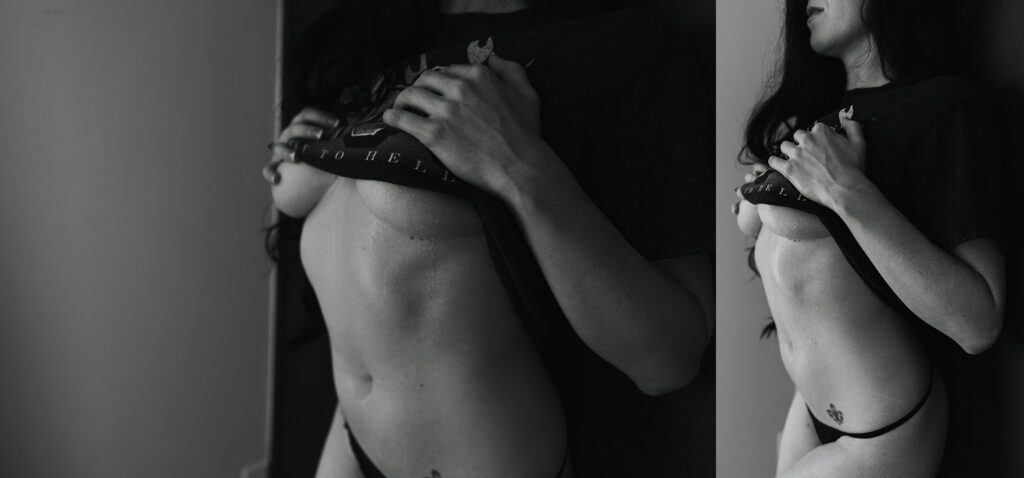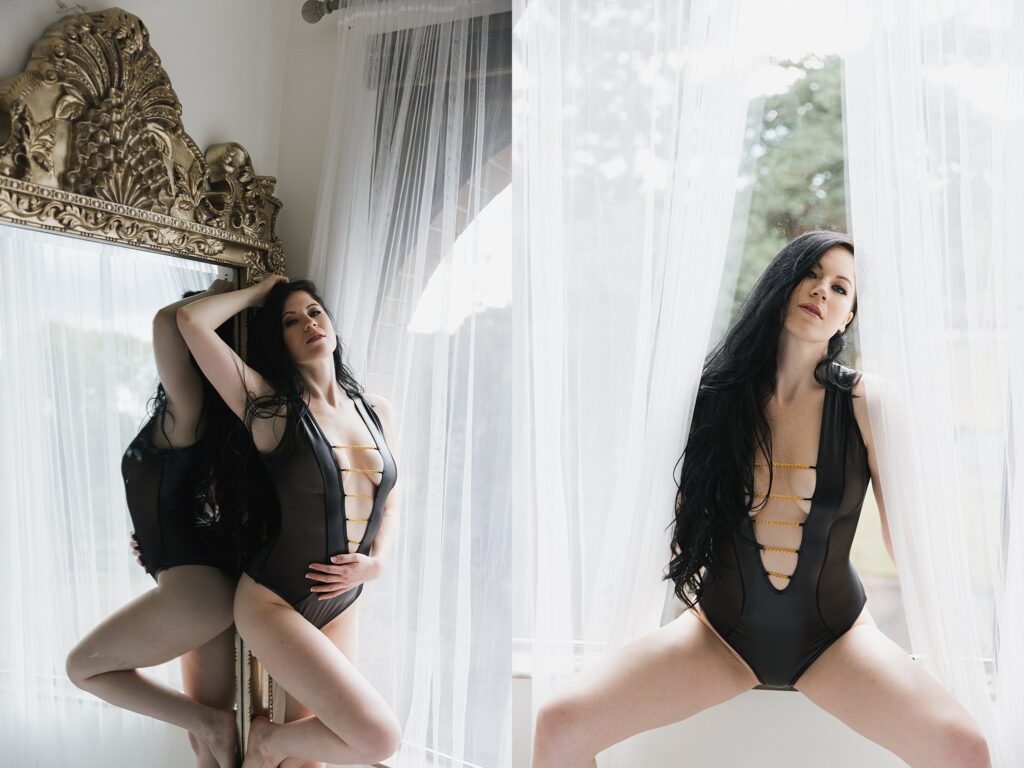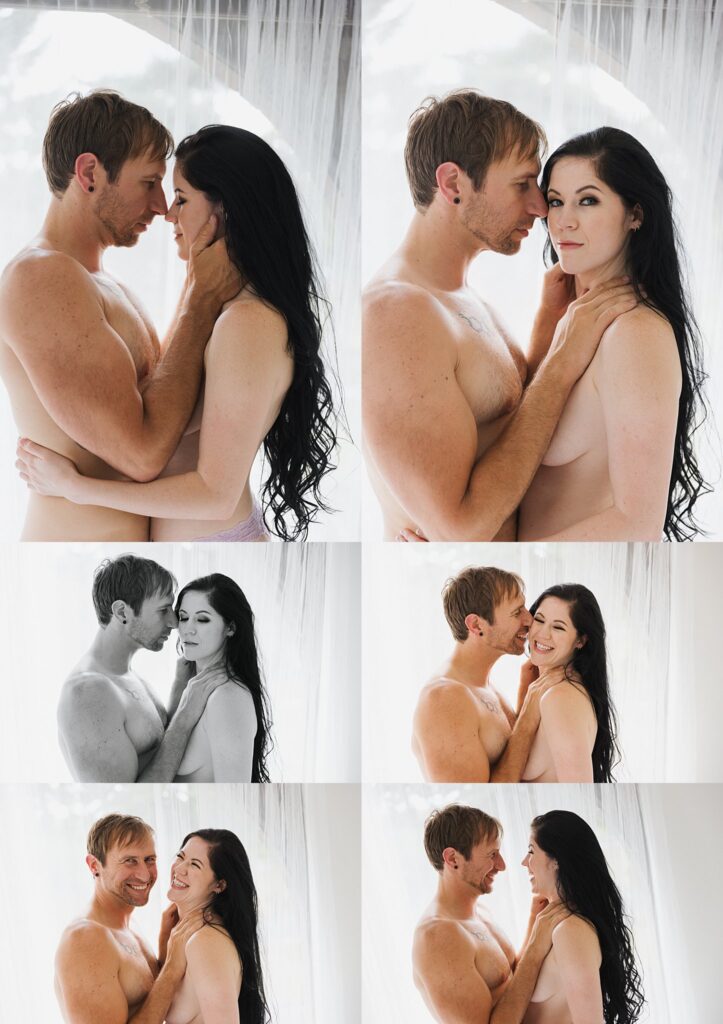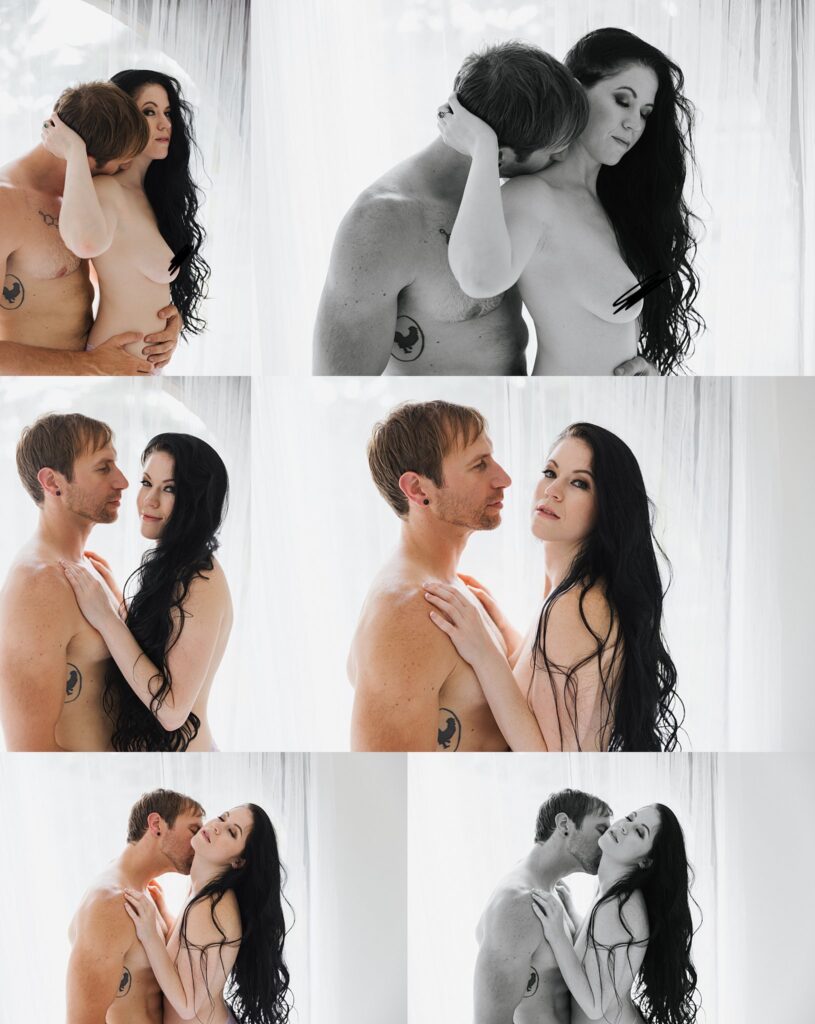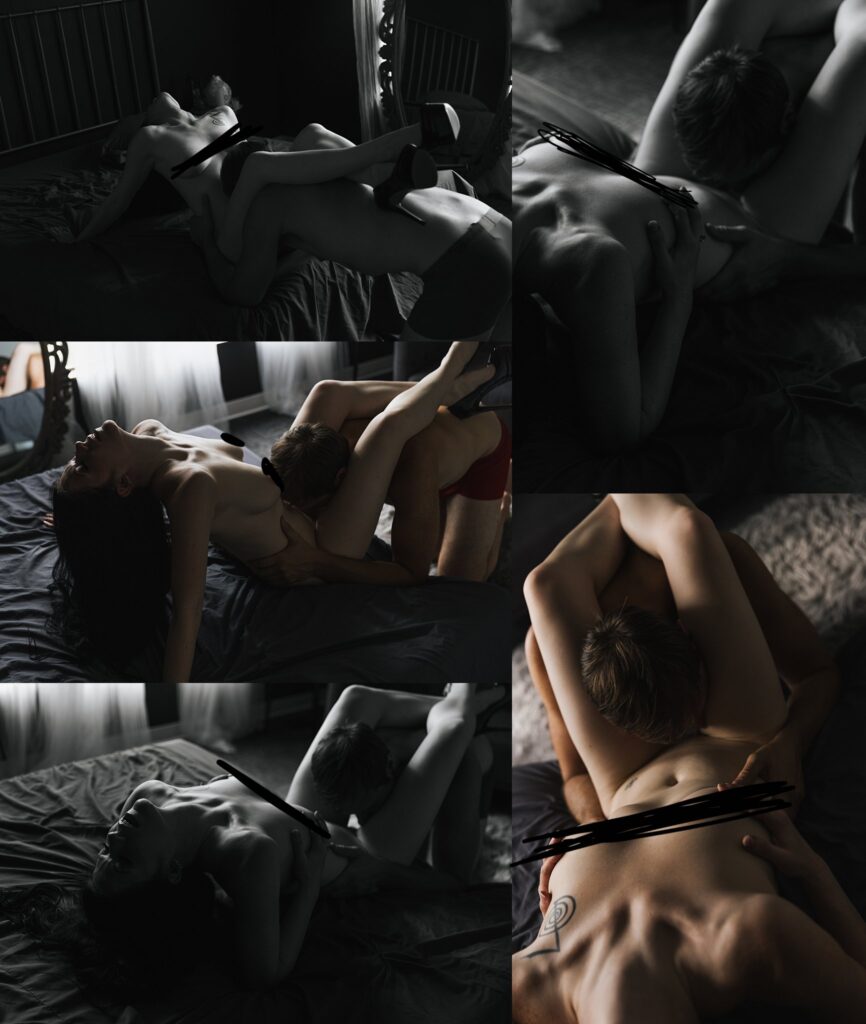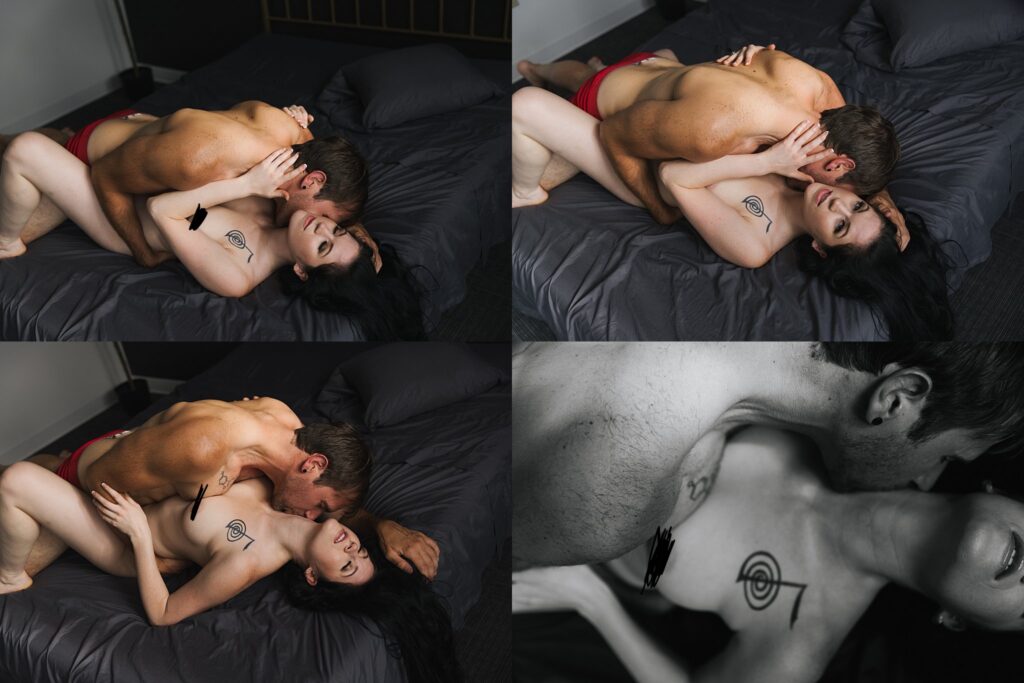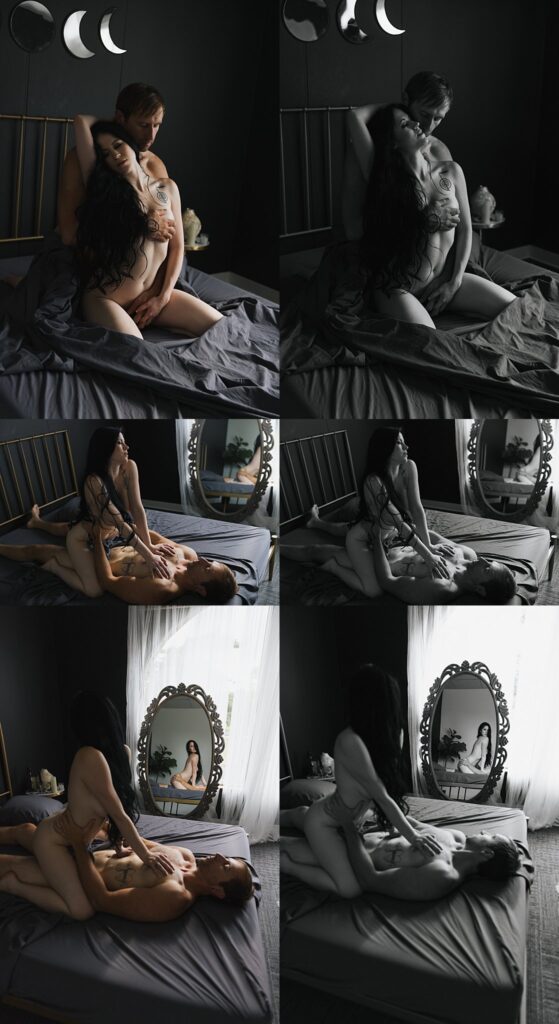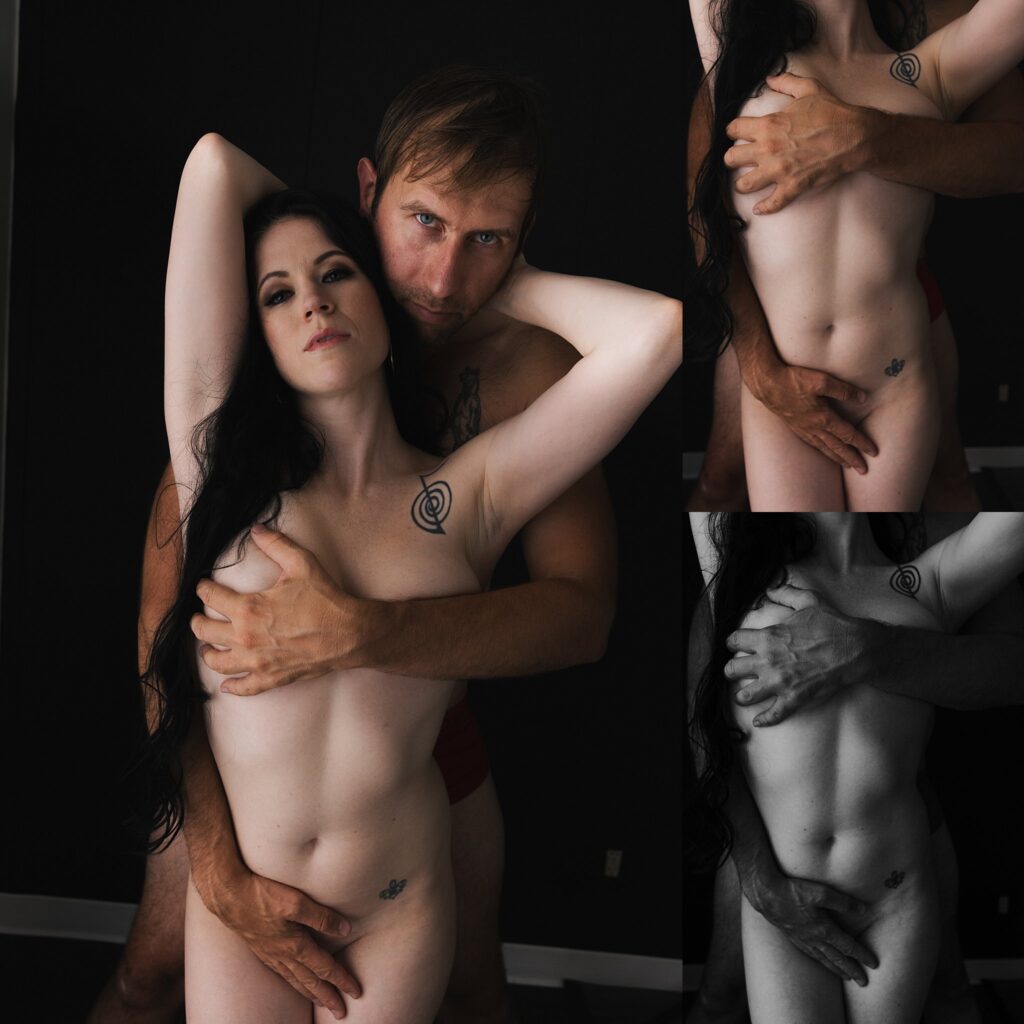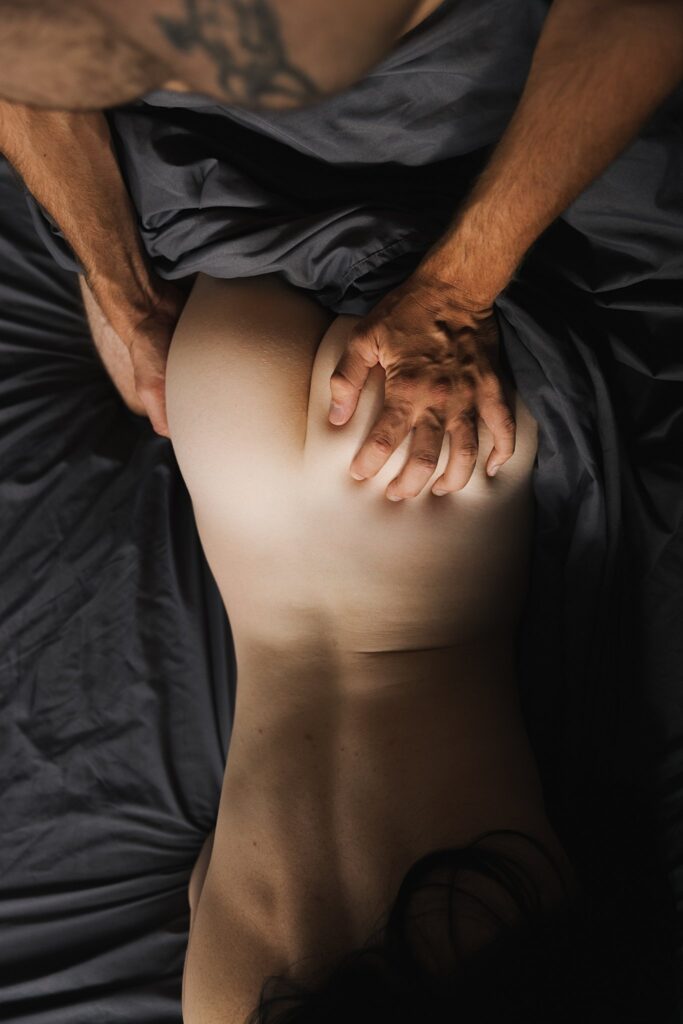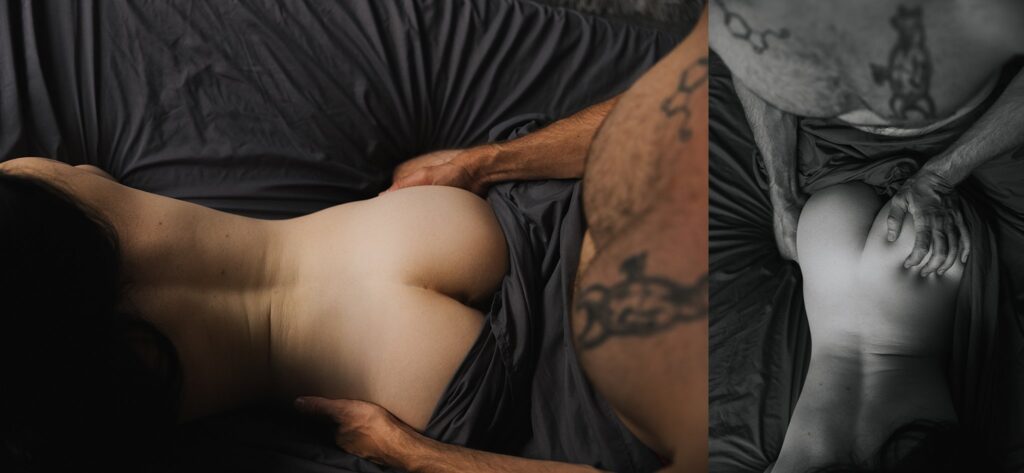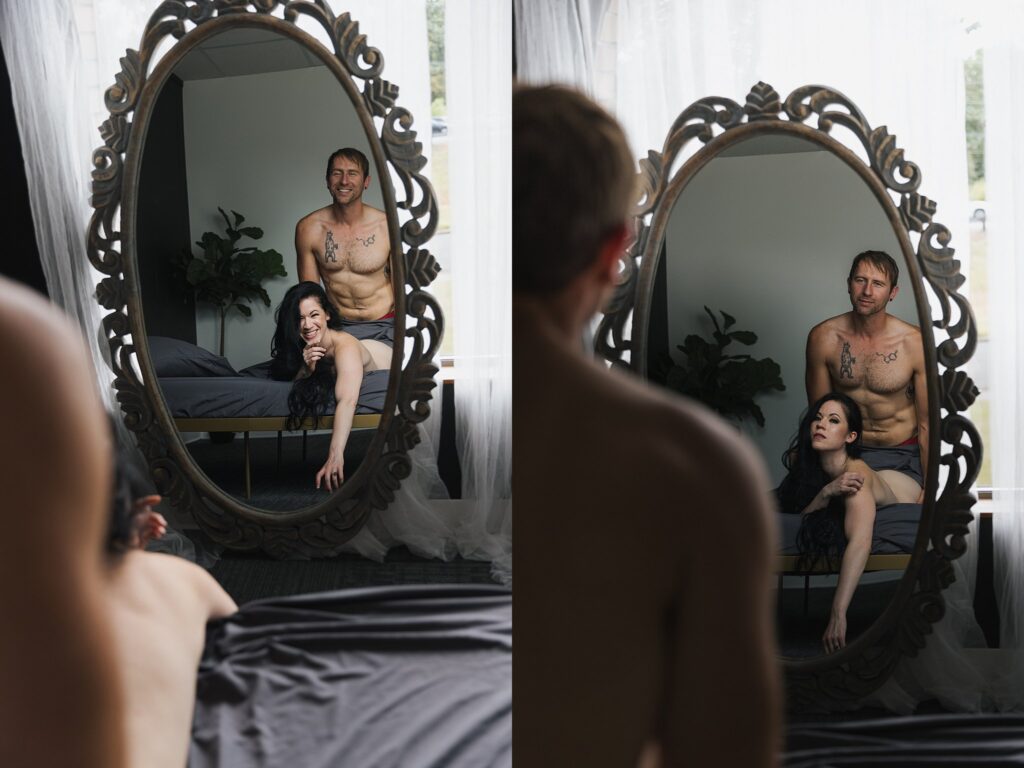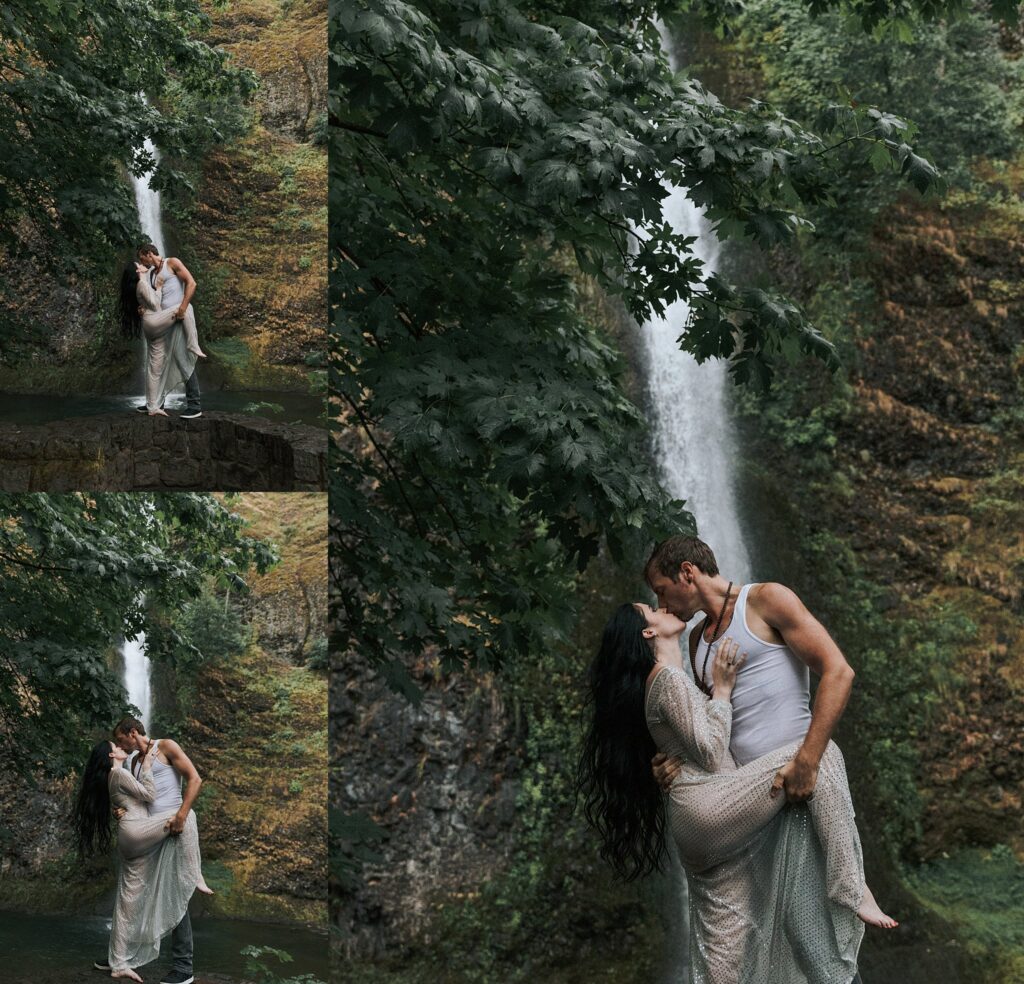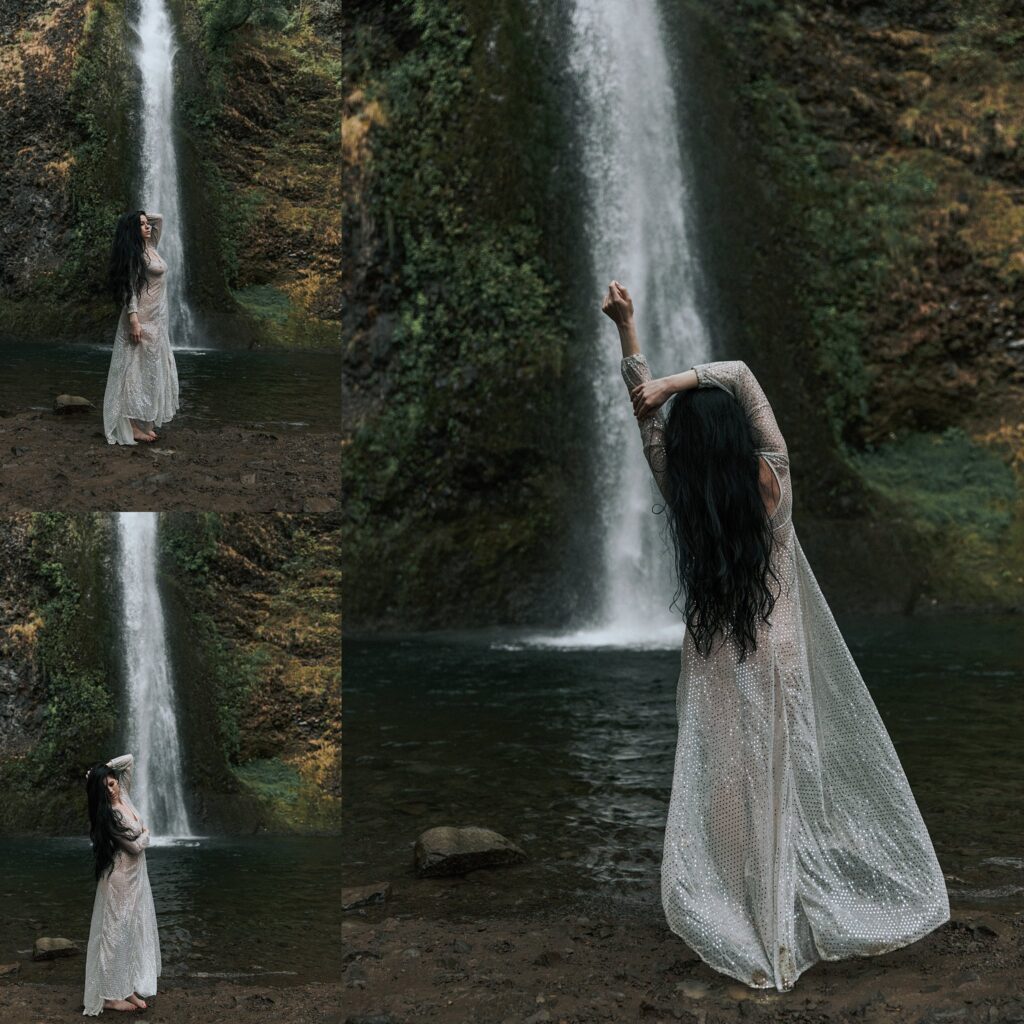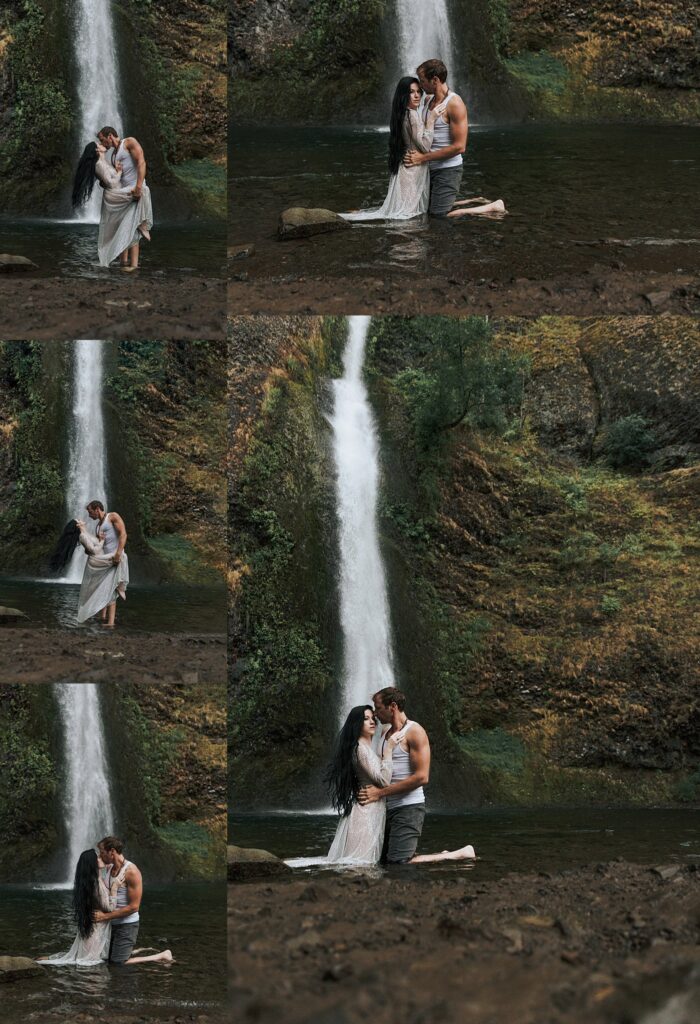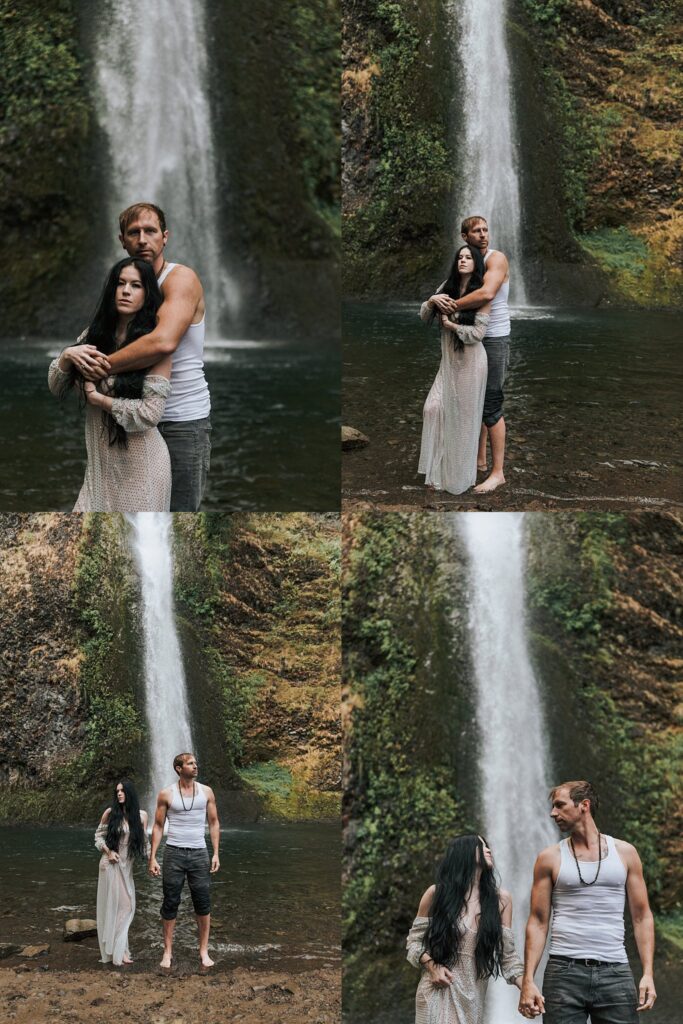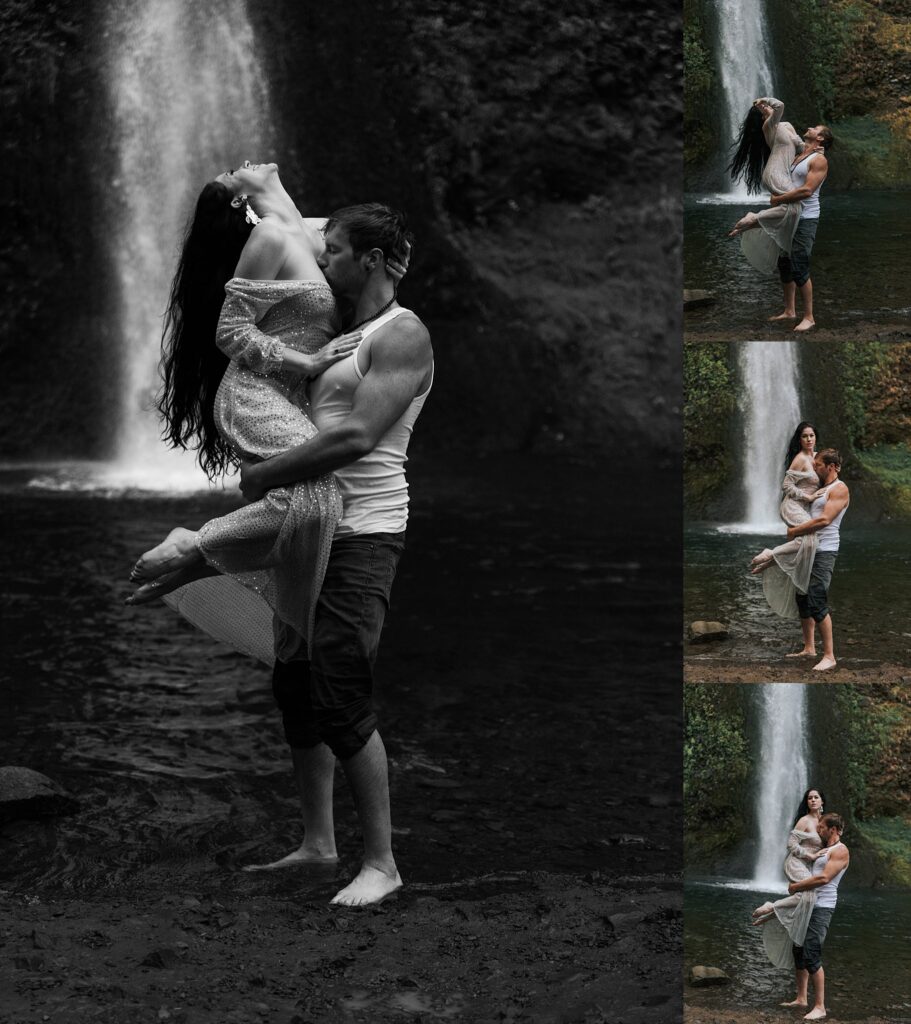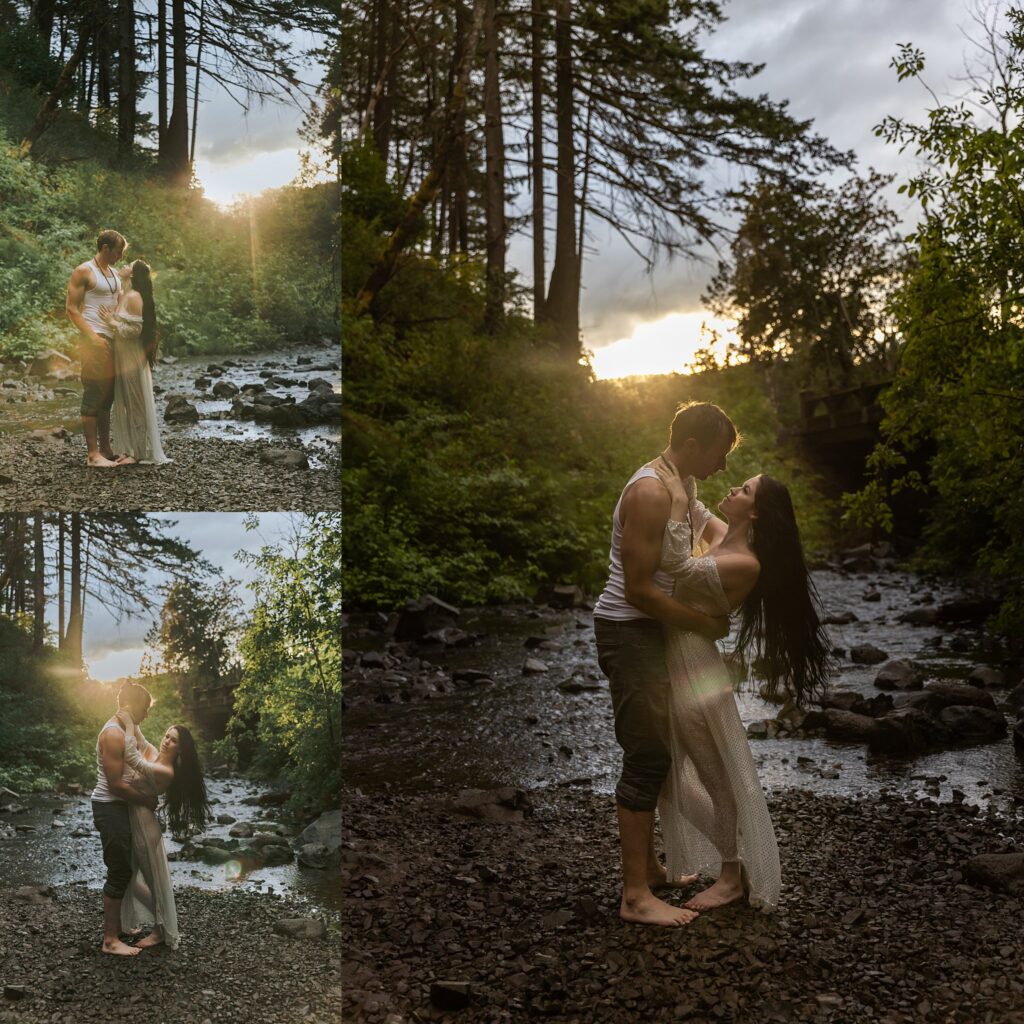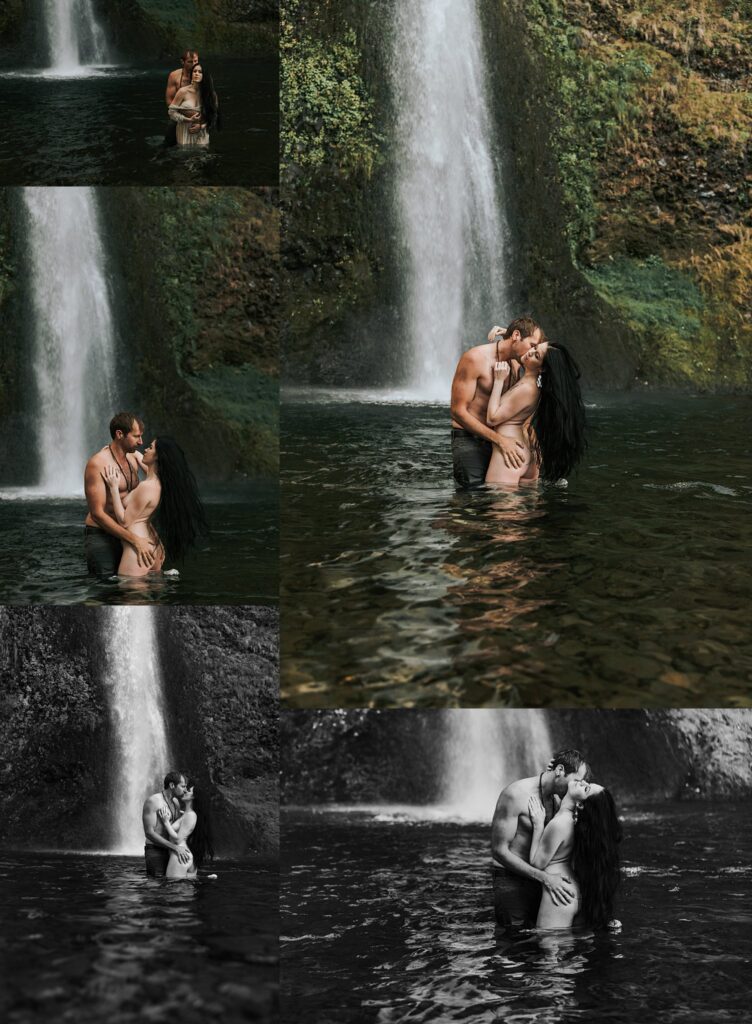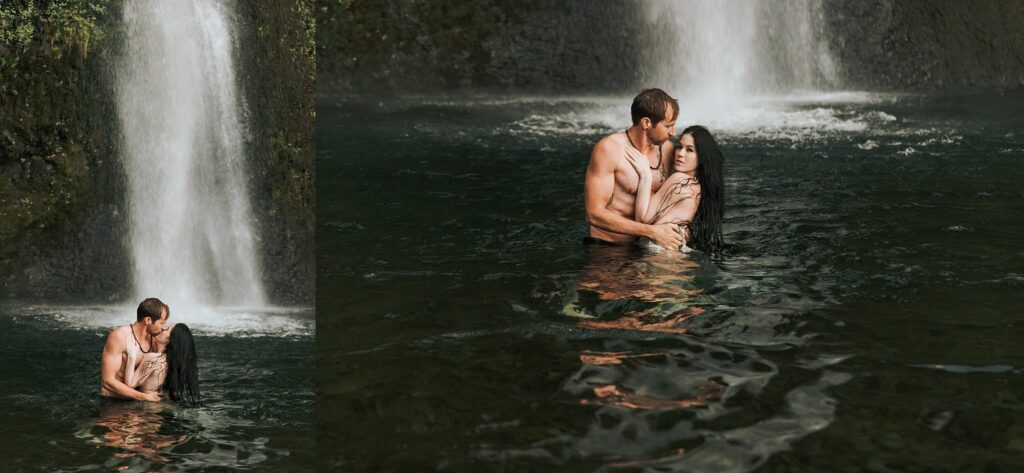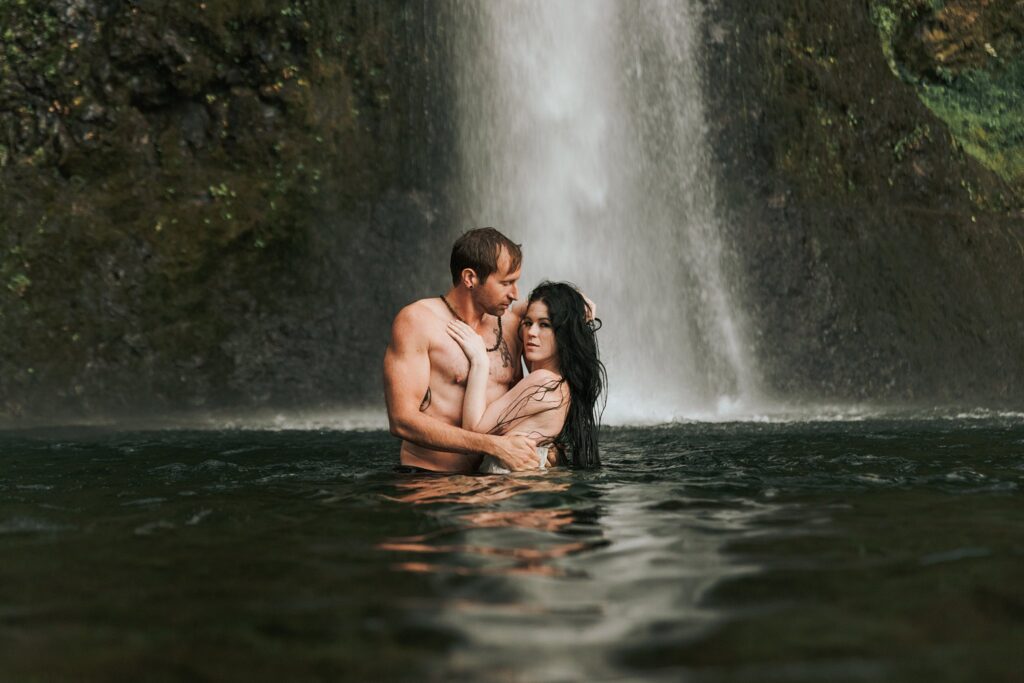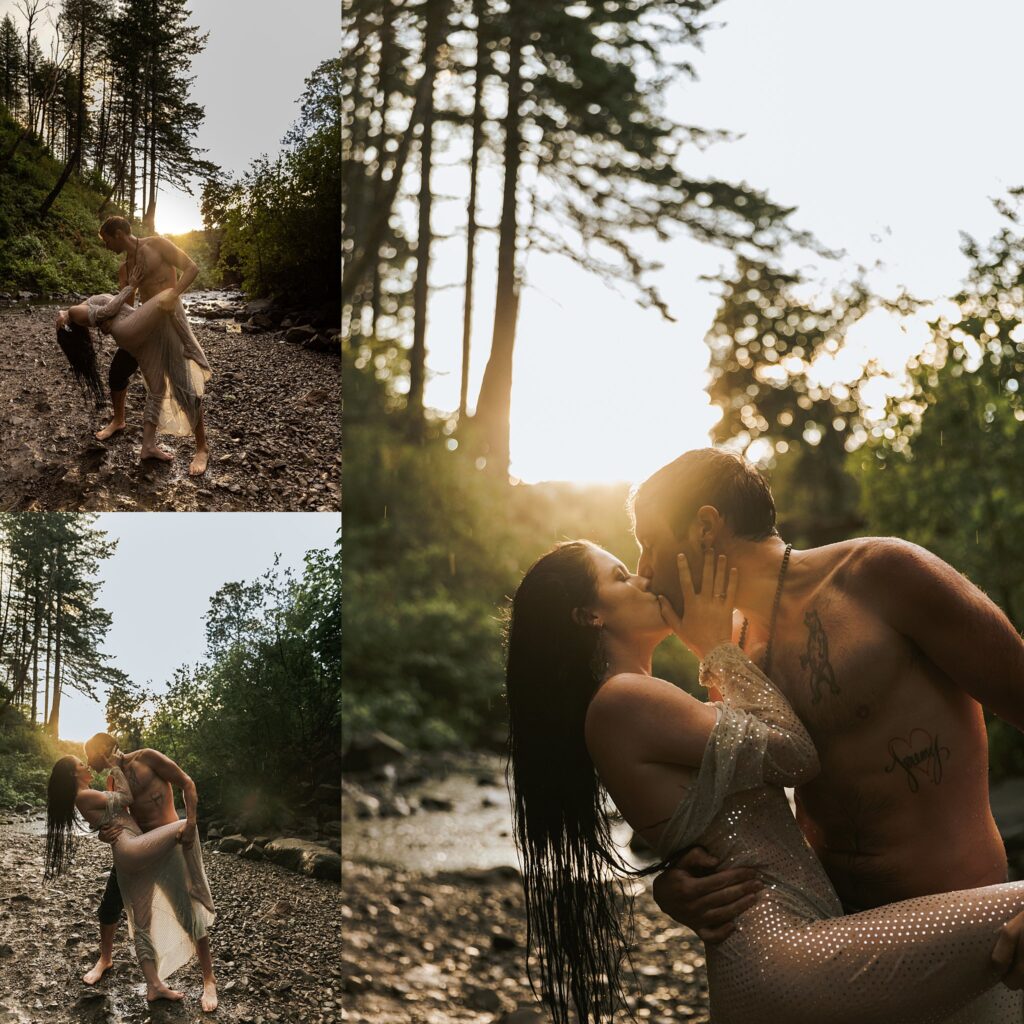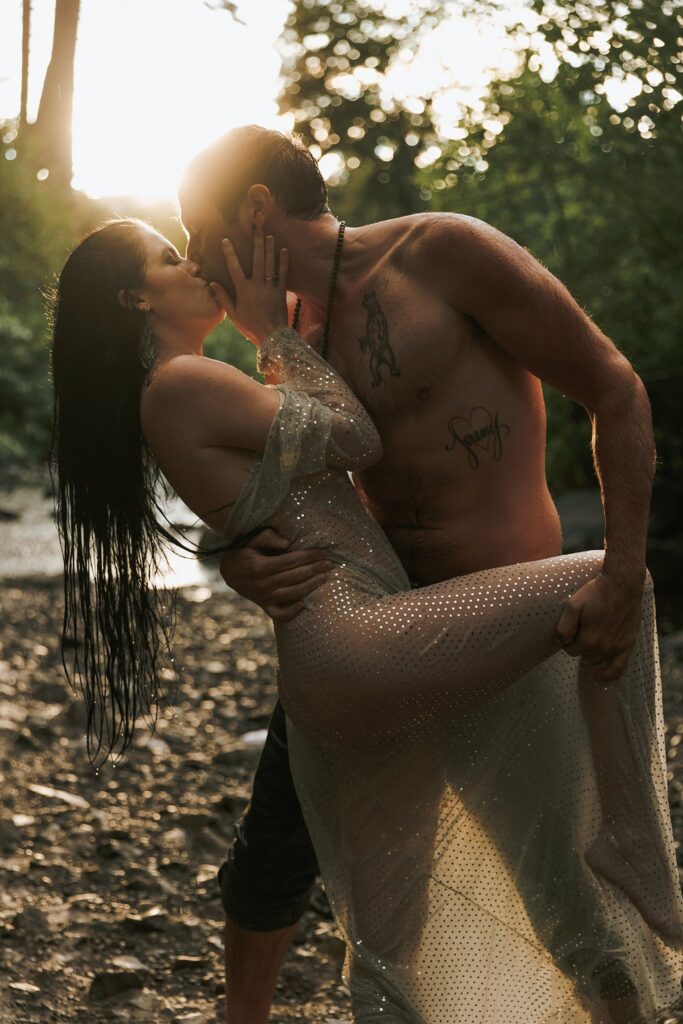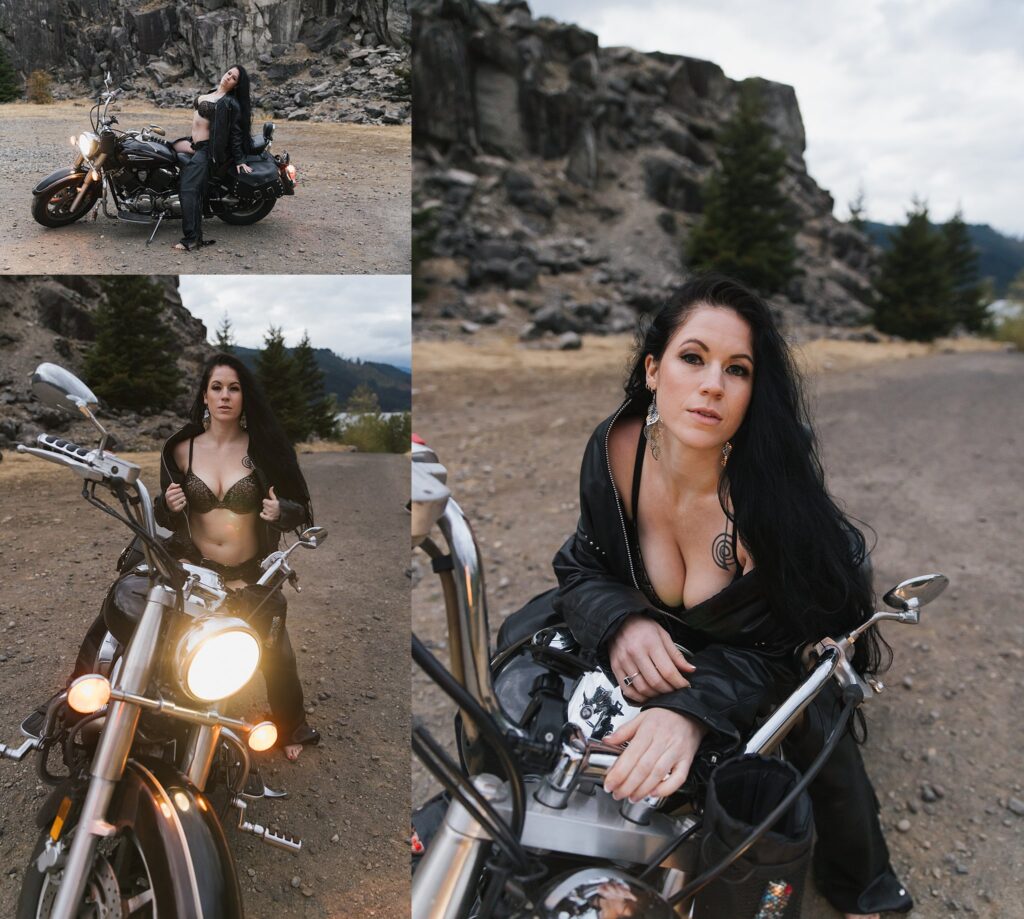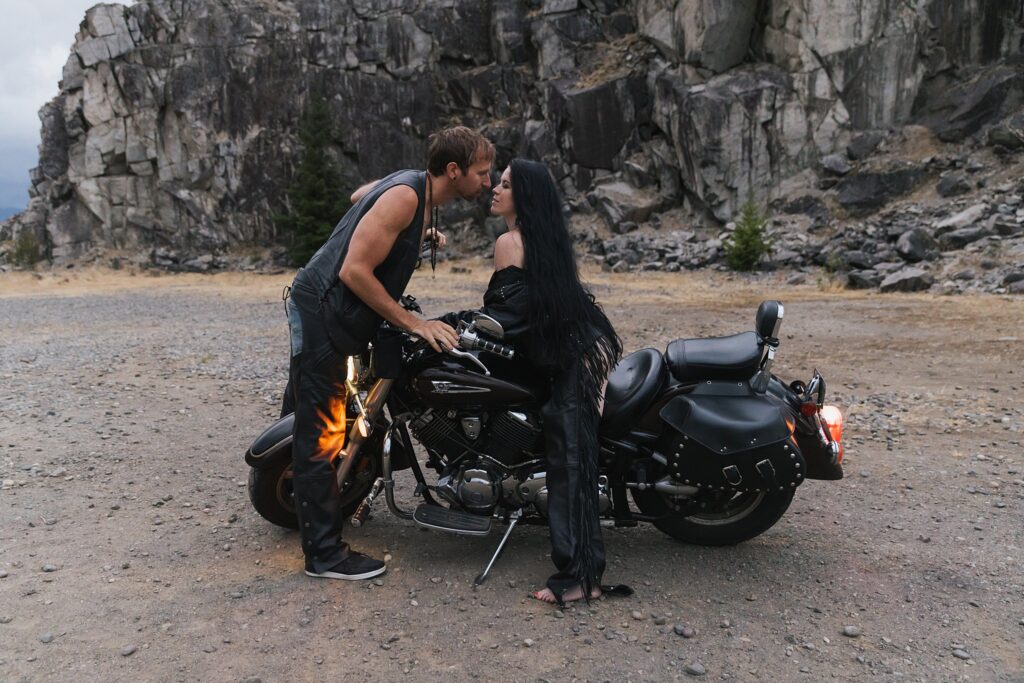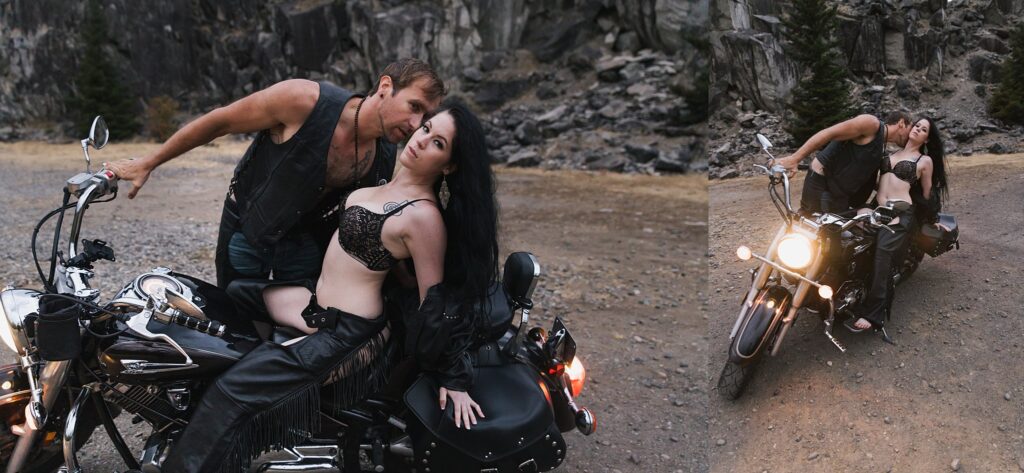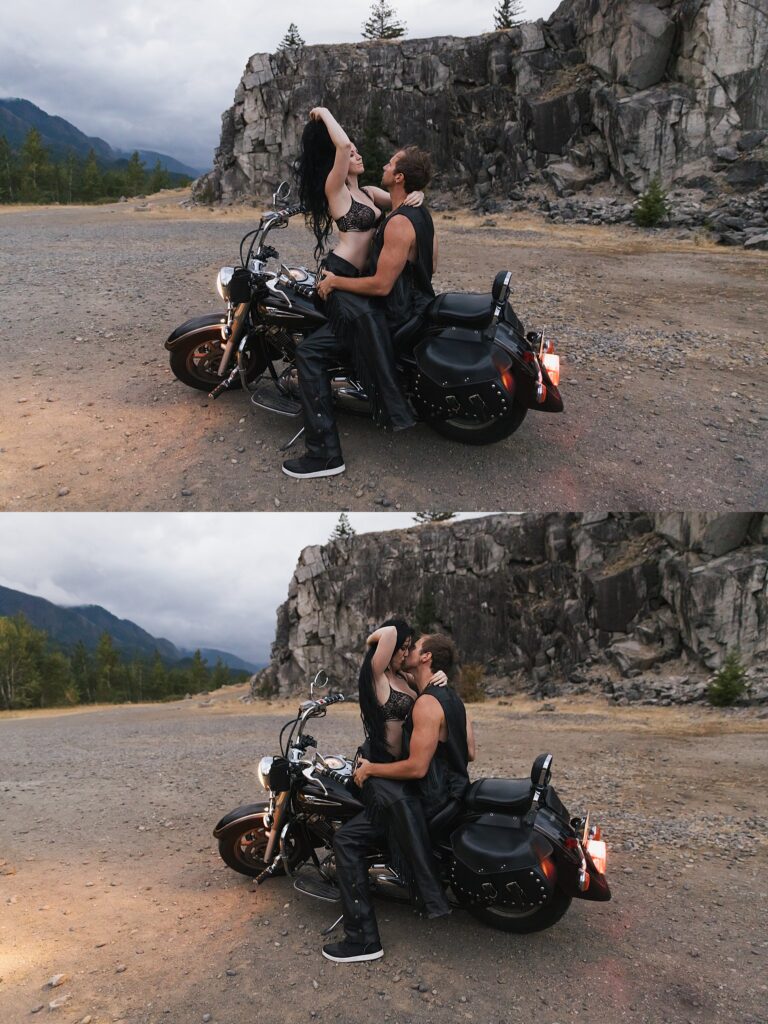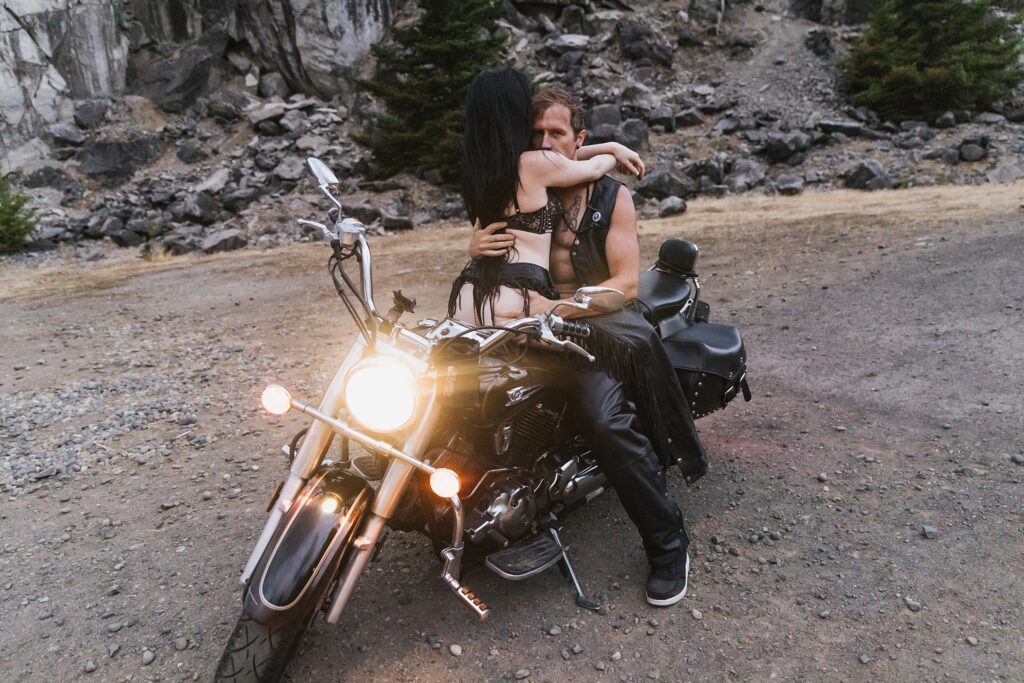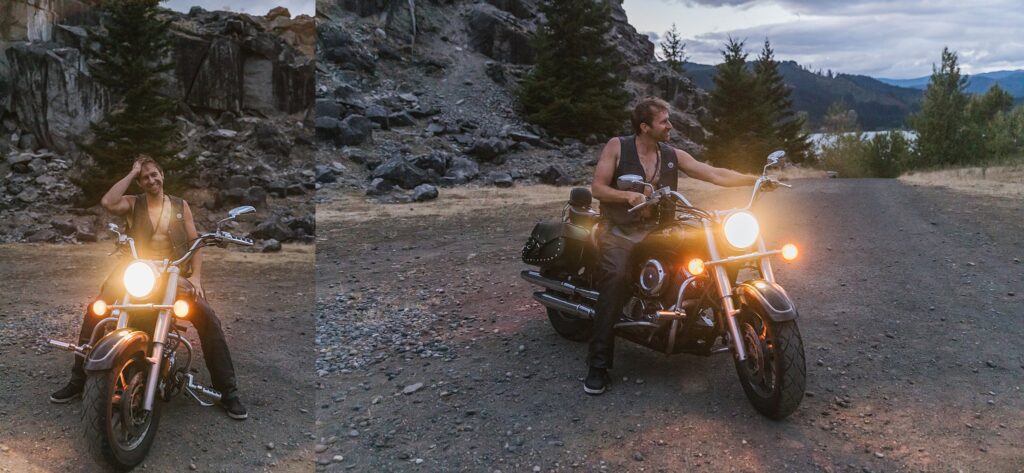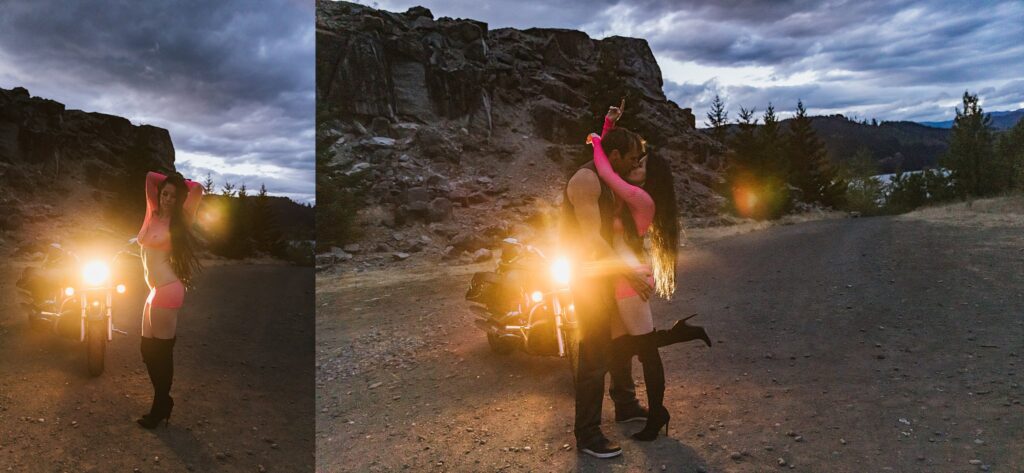 BOOK YOUR OWN COUPLES BOUDOIR SESSION! We have limited summer dates available. 
To see more work check out our portfolio  and join our Facebook group to access all the juicy stuff!